A Hoppy Adventure: The Flavors of Shetland Pony Pale Ale
From Sheep in Wolf's Clothing, the Perfect American Pale Ale to Try Out in London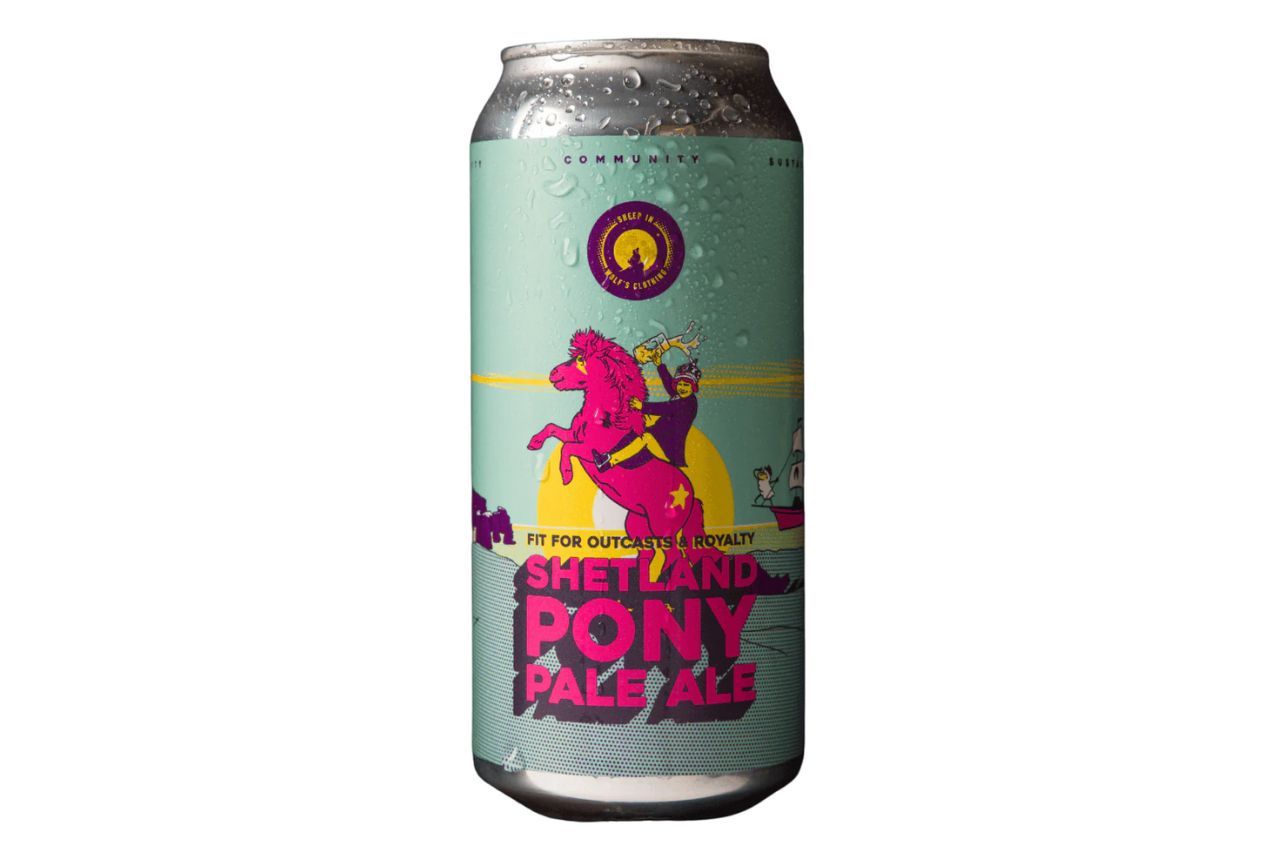 You would think it is difficult to find a good American Pale Ale in the heart of London, but Sheep in Wolf's Clothing resolved that issue for us: Shetland Pony Pale Ale. An American Pale Ale that is perfect for enjoying on a hot day or pairings with food such as burgers, pizza, or tacos, the beer is well-balanced and easy to drink. Golden-colored with a slightly hazy appearance, there are some wonderful moments to be enjoyed with this beer.
The Beer has been ranked #13 with a score of 83 points at the Global Drinks Ratings, 2023. Get ready to embark on a journey of malty indulgence with SIWC's Shetland Pony Pale Ale.
Facts To Know
ABV%: 2.8
Beverage Type: Beer
Category: Pale American Ale
Sub-Category: American Pale Ale
Producer: Sheep in Wolf's Clothing Limited
Country: United Kingdom
Tasting Notes
It has a refreshing citrusy flavor with hints of grapefruit, lemon, and gooseberry. The Pale Ale is full-bodied and has a smooth, malty finish.
About The Product
Shetland Pony Pale Ale, "Fit for Outcasts & Royalty". The beer is a full-bodied, refreshing drink that starts with a citrus nose. This American Pale Ale, like all of Sheep in Wolf's Clothing's beers, has a reputation that precedes it. Having won multiple awards in the past, the brand had this to say about their beer: "Don't let her size fool you, this faithful steed will take you on a refreshingly juicy ride."
SIWC supports charities with the sale of their beers and the case stays the same for Shetland Pony Pale Ale: they support Sporting Memories with every sale of a Shetland Pony Pale Ale can. Sporting Memories help older people to reminiscence, replay and reconnect through the power of sport and physical activity.
Michele Becatti (Bar Manager at Ginza St. James):
"Refreshing for everyday, casual drinking".
Lorenzo Piscitello (Bartender at Artesian Langham Hotel London):
He describes the beer as, "Citrus forward".
About The Brand
Sheep in Wolf's Clothing was founded on three, non-negotiable values: Inclusivity, Community and Sustainability, detesting invisible barriers that stop people from living the life they want to live. Keeping their values in mind, they constantly work towards having the most accessible pub in the United Kingdom, hiring from the most underrepresented in the working world. Celebrating real people, while bringing them together with the help of their beer, brought about a passion that led them to brew "awesome‑tasting, award‑winning beers". They also support the community through charities and causes, bringing people together.
About Global Drinks Guide
Global Drinks Guide is quietly making an impact on those drinks enthusiasts who are keen to find out more about the wines, spirits, and beers they like to drink – and then go out and discover more in the right bars, and restaurants in their cities.