A "Spirited Union" of Botanical Rums
Meet Spirited Union Distillery, an award-winning distillery taking rum to the next level with its unique flavor palates.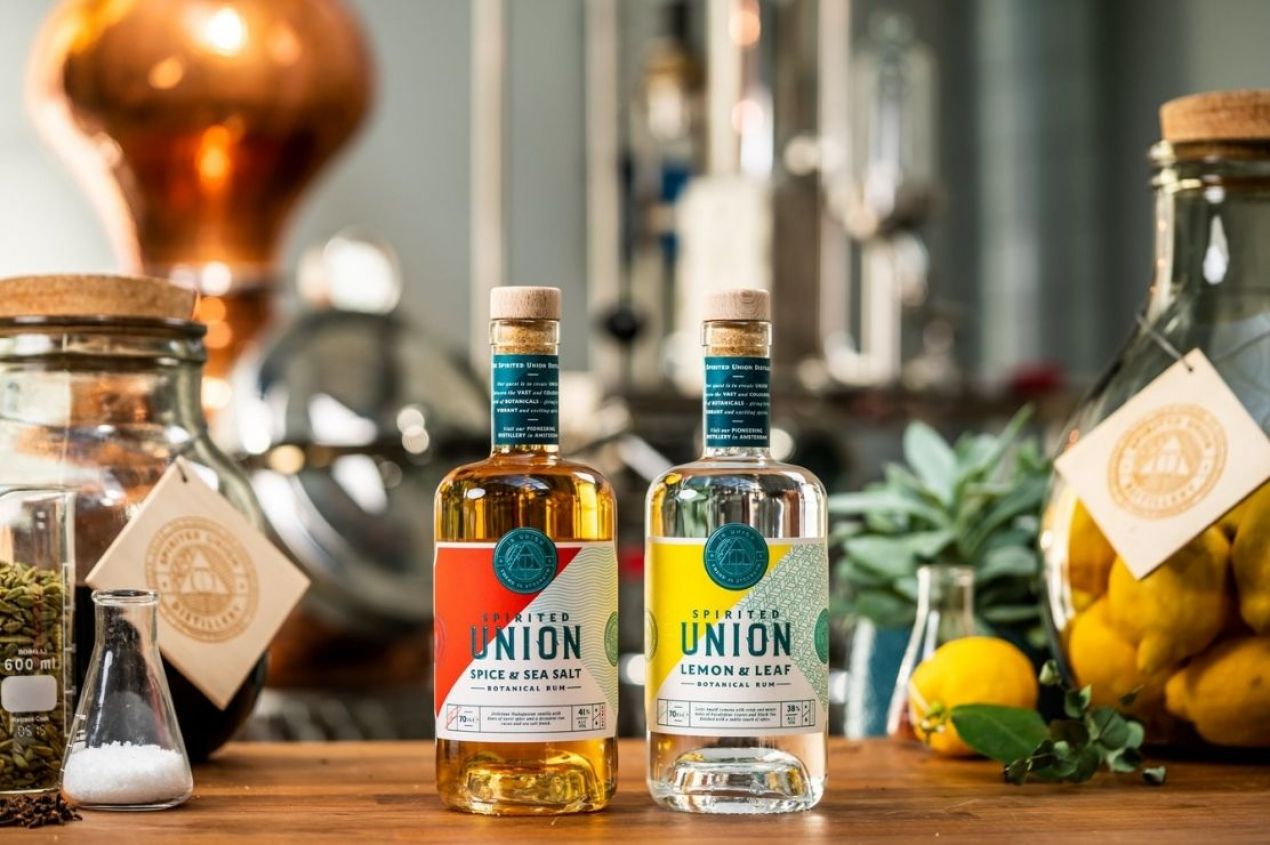 "We are on a mission to create a union between the vast and colourful world of botanicals – giving birth to vibrant and exciting botanical rums" says Ruben Maduro, the mind behind Spirited Union Distillery.
An independent distillery in Amsterdam, a vibrant cocktail bar, freshly made drinks, 27 copper stills dripping rum, and the delicious smell of botanicals is what adds the 'spirit' in Spirited Union Distillery. "Making a delicious drink is a bit like cooking, combining textures and tastes to create something exciting and memorable" Maduro adds.
Spirited Union Distillery works with fresh botanicals and produces real flavour, and says no to sickly sweet and artificial aromatics. Brought together by a shared belief that spirits and botanicals should be delicious and fresh, Maduro and his team have simply made it their mission to unite these two, to create a colourful and refreshing new world for rum; Botanical Rum.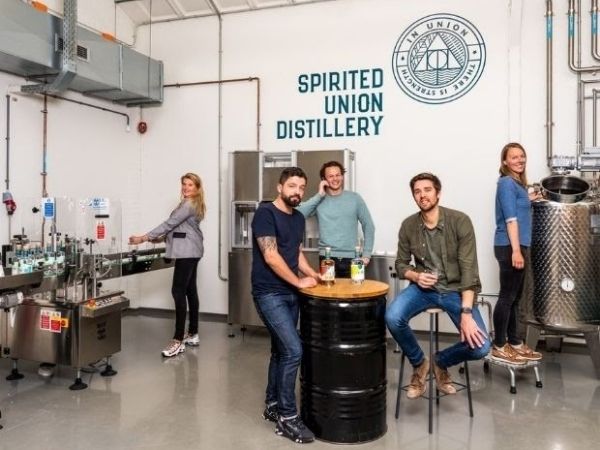 Spirited Union sources single-origin rums and botanicals from the best regions in the world. They are known for creating a union between the complex flavours of spirits and botanicals to produce new world rums that are bold and balanced, with unapologetically fresh tastes.
Spirited Union Distillery believes in a hands-on approach to creating spirits, it's why each and every bottle is made by hand in their distillery in Amsterdam.They produce in the spirit of sustainability and are on a mission to make their supply chain as sustainable as possible, by working in a solar-powered distillery, eliminating single-use plastic and working with sustainable partners.
Their rums boast a very lovable flavour palate, with flavors including Lemon & Leaf, Queen Pineapple & Spice, Spice & Sea Salt, Pink Grapefruit & Rose, and Organic Coconut. With a delicious flavor offering, both Spice & Sea Salt and Lemon & Leaf won medals at the 2020 London Spirits Competition.
Spice & Sea Salt, with a whopping 85 points, took home a silver medal, while Lemon & Leaf grabbed a bronze.
Let's dive into the flavor palates of these award-winning rums.
Spirited Union Botanical Rum - Lemon & Leaf: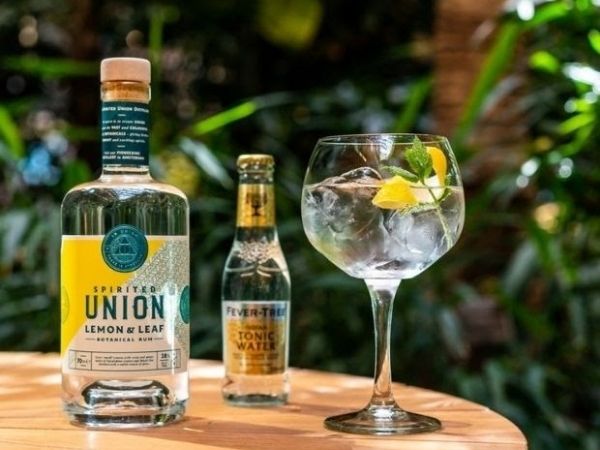 We've distilled our Agricole-style rum with delicious zesty lemons grown along the sun-filed Amalfi coast in pursuit of an unrivalled fresh taste. These lemony flavours have been united with the delicate earthy tone of kina bark together with Sarawak pepper & Sarsaparilla root for a complex spicy finish. Our ambition has led us to pioneer uncommon freshness by distilling the finest blue eucalyptus leaves to create a balance of refreshing lemon and herbal flavours. When combined with UVA Highland black tea, our Mauritian rum's distinctive grassy citrus notes produce a unique light & minty union.
Spirited Union Botanical Rum - Spice & SeaSalt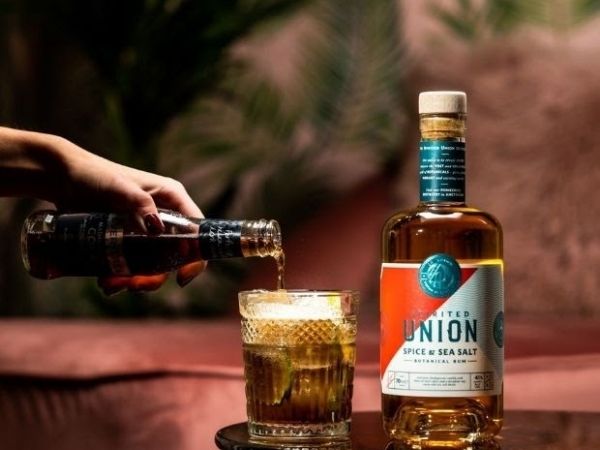 We've taken great care to infuse our rum with the finest botanicals from the land. Through a maceration process which takes 55 days to complete we extract delicate flavours from our Guatemalan cardamom to bring out bright citrus and floral notes. We add Madagascan cloves and vanilla for a sweet spice aroma and Peruvian cacao for a deep richness and moreish honey-nut finish. To enhance taste and flavour we've infused our rum with a pinch of Añana sea salt. Its great purity and high mineral content ensure it perfectly complements the rich flavours of our rum.
Winner of the London Spirits Competition silver medal-winning 85 points - a strong buy recommendation as it delivers solid value, quality and package score.
You can also distill your own bottle of rum at the distillery. Become a distiller for the day, enjoy freshly made drinks at the distillery bar, and create your own personalized bottle of rum ready to take home.
Where you can drink Spirited Union's Rums in the UK:
Callooh Callay bar, Maliki cocktail bar, Trailer Happiness, The Alchemist, East London Liquor Company, TT Liquor, Discount suit company, Amazon, Masters of Malt.
Their online bottle shop also includes a range of gift packs and cocktail packs that allow you to concoct the ideal "Spirited Union" cocktail at home.
Royal Horticultural Halls, London, The Lindley Hall, 80 Vincent Square, London SW1P 2PB, United Kingdom, United Kingdom
Register Now
Royal Horticultural Halls, London, The Lindley Hall, 80 Vincent Square, London SW1P 2PB, United Kingdom
Register Now