Dive into London's Brewing Tradition with Sambrook's Brewery
An honest to goodness, award-winning beer from Sambrook's Brewery and what goes behind perfecting it.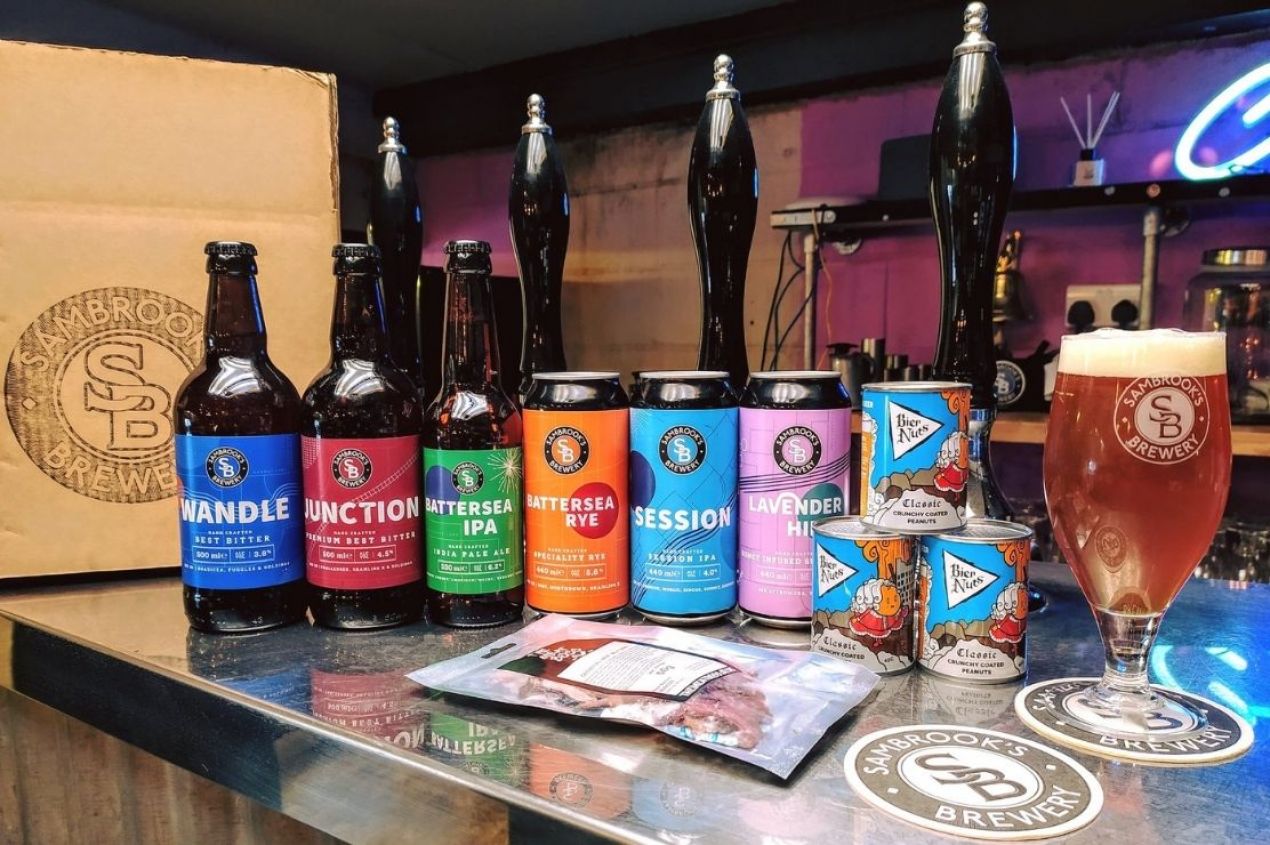 The South-West London brewery is keeping brewing tradition alive in the British capital. Mark Kelly talks to us about Sambrook's role in the revival of the London brewing culture, creating a winning brew and working with a brewing legend.
When Sambrook's got started in 2008, the London brewing scene wasn't particularly healthy. Young's, the stalwart of South-West London, moved out of its historic brewery in 2006, following Truman's, Courage, Charrington, Whitbread, and other great names of London brewing. Fuller's battled on in Chiswick, meantime was striving to revive South-East London's brewing tradition. There were a handful of brewpubs, and that was about it. One of the world's great brewing cities was down on its luck, to say the least.
A lot has changed since then. The city boasts more than 100 breweries, and beer is everywhere. Sambrook's - under the leadership of founder Duncan Sambrook - has played its own role in this revival, although for them it's been less about American hops and experimental barrel-aged ales and more about finding the best in the British tradition.
It's appropriate, then, that their Russian Imperial Stout, a style which was first brewed at Barclay Perkins on the South Bank in the heyday of London's porter brewers, won a Gold Award at the London Beer Competition this year - the year in which Sambrook's home will move from an industrial unit in Battersea up-river to the former home of Young's, in the heart of Wandsworth. It's a tremendous coup; we spoke to Mark Kelly, the brewery's 34-year-old sales and marketing manager, to find out more.
It's quite fitting that Sambrook's won a gold award with the Russian Imperial Stout ...
"It's a strange one: We've brewed it for a good five, six years now, I think, and it was only really meant to just be a one-off, but for some reason, it kind of struck a chord and we sell easily enough to continually brew it. So we're never without it now. We don't save it for winter or whatever, we just keep going.
"We've actually just rebranded it, just got the new labels on it. My wife, who is a designer by trade, did it. She puts maps across all the labels, all the cans, and the map we chose for the Russian Imperial was around Porter Street on the Bankside, where the old [Barclay Perkins] Anchor Brewery used to be, so it was a nice little tribute to them on it.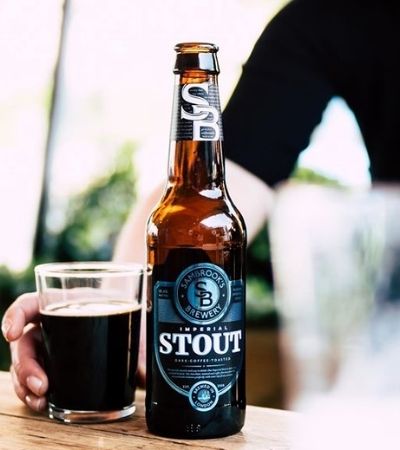 "Heritage is a major part of what we do. And when Duncan set [the brewery] up, there was not a great deal of brewing in London going on. I think part of his intention is to hopefully bring it back and keep it going."
How's the move to the former Young's brewery going?
"It is going okay. So obviously, events over the last year or so… have been a continual kick in the balls! We were due to move in May, which meant all the work was meant to start around March. So yeah, it was a bit of a trying time. But as of last week, we began work. We started cutting out the brewery in the old Hop House, and soon we will have the space ready to install our brand new kit. And we're hoping, fingers crossed, we'll be on this side of Christmas and we'll be doing our first brew by then.
"It's a much more iconic site [than where we are now]. There's a lot more history to it. There's going to be actual people walking past every day."
And the new site comes with a new brewer, or rather an old one - John Hatch, who has kept brewing alive since Young's closed in 2006.
"John is a brewing legend in many ways. He's got his own local fan base! He's got this little nano-brewery going over in the Stables for the last... What is it? 14 years, I think.
He owns lots of priceless artifacts from Young's, too - we're going to put them in the museum. He's passing on the baton to us and we're really glad to have him on board. He's going to be running our tours and running the little pilot brew kit that we've got. And hopefully, we'll be able to do some really fun collaborations with John."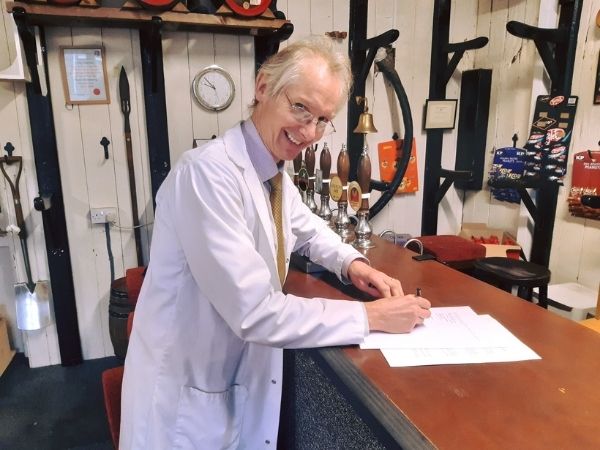 In picture: John Hatch - master brewer
Sambrook's is all about cask ale - it's been a difficult year for cask, hasn't it, with pubs closed?
"Yeah. We've gone from heavily leveraged on pubs back in March... 95% of our trade was pubs. So to lose them all was just devastating. And I don't think a British pub can survive without a cask. I think it's not really a pub unless there is cask in it.
"I do think these things run in cycles, and certainly since 2016, the cask has been on a downturn largely thanks to one or two breweries, really, who have become... Well, Beavertown, they've become so popular that they took such a huge chunk out of ale sales. And well played. They've done amazing things in the time that they've been growing. But I think it will take more than that to take cask out of pubs whenever. So what does it look like in the future? Well, probably just maybe fewer samples and higher quality stuff on the bar. And I think Sambrook's, if that is the future of cask, then we're ideally positioned because I think we've got a great reputation for selling good quality cask ale.
"There's nothing flashy about it. We're not using crazy West Coast hops. It's a pretty good, honest beer. And one thing I learned over lockdown, there's a massive market for that still and people really do value it. One of the biggest selling things in the first month or two of lockdown was bottles of Wandle, our Best Bitter."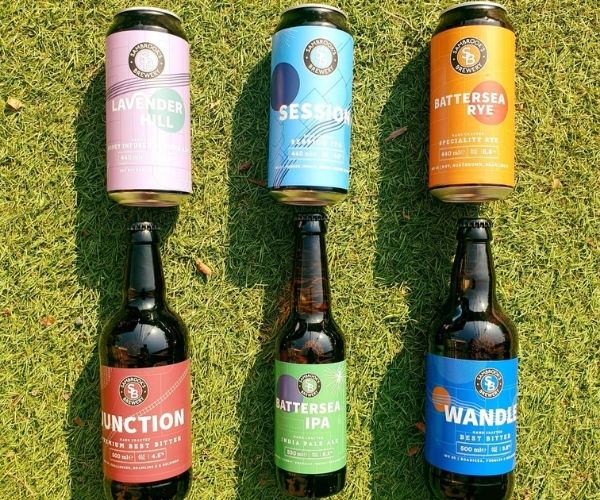 Thinking ahead to better times; where' the best place to get a pint of Sambrook's beer?
"I would recommend going to The Antelope in Tooting Broadway and ordering a pint of Wandle. They serve more Wandle there than we do in our taproom. So, you can always guarantee it's fresh, it always tastes good. There's a group of absolute stalwart regulars who will never let a tap go dry. If they run out of Wandle, then those guys just leave the pub."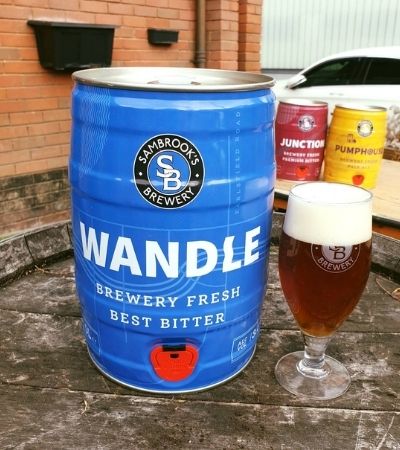 Royal Horticultural Halls, London, The Lindley Hall, 80 Vincent Square, London SW1P 2PB, United Kingdom, United Kingdom
Register Now
Royal Horticultural Halls, London, The Lindley Hall, 80 Vincent Square, London SW1P 2PB, United Kingdom
Register Now