Driftless Glen: Taste the American spirit
Home to award-winning whiskeys, Driftless Glen brings brown solutions from a distinctive part of the world.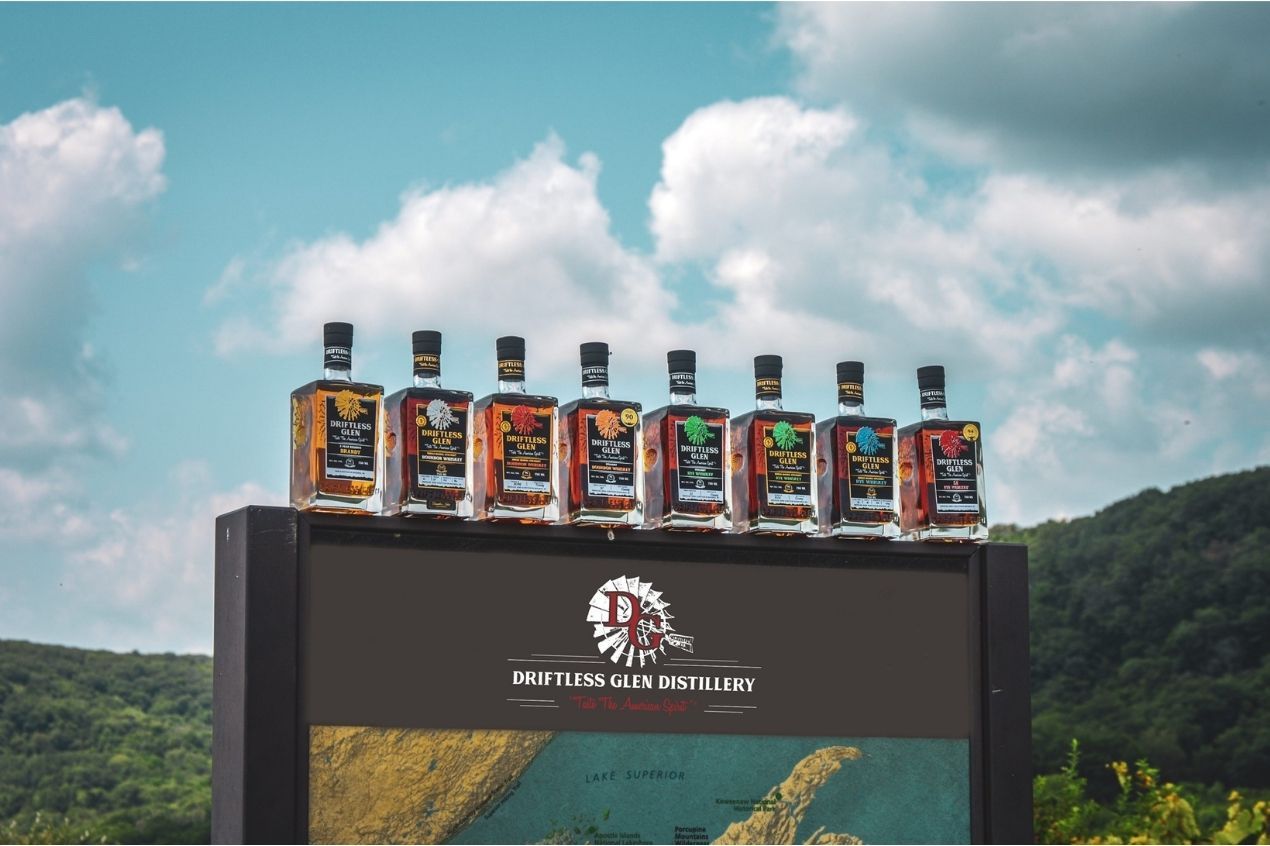 Making terroir-driven spirits in the Driftless Area of Wisconsin, Driftless Glen Distillery takes great pride in harbouring the right ingredients to create the perfect expression of bourbon and rye. The brand has also dipped its boots into other spirits such as vodka, gin, and brandy.
Implanted with a pure breath of nature from a bountiful region with peat, bogs, an amazing aquifer, and uncommon sandy soil, Driftless Glen's whiskeys grabbed five medals at the 2021 London Spirits Competition. The Straight Rye Whiskey - Single Barrel claimed a gold medal with 91 points, impressing the judges with its winter spice nose.
To get an insight into how the distillery operates and what it seeks to achieve, we had a chat with co-owner Reneé Bemis, who said, "I sleep, eat, and drink Driftless Glen - literally! I like to describe myself as passionate. Anything related to Driftless Glen is something that I love doing. Outside of the distillery, I am a professional sculptor and president of the Society of Animal Artists."
Tell us a little bit about Driftless Glen Distillery.
Driftless Glen Distillery is an award-winning craft distillery in Baraboo, Wisconsin. We are located at the edge of the Driftless Area, a unique topographical part of the state that was missed by the last glaciation 15,000 years ago, and that now has rugged hills, deep river valleys, rich prairies, and abundant limestone.
This local terroir offers not only prime conditions to grow grains, but also a natural sandstone aquifer, allowing us to source grain and water locally and produce our whiskey 100% grain-to-glass.
In addition to bourbon and rye, we have a full range of products that include brandy, vodka, and gin. We take pride in our 10,000 pound, 44-ft tall column still along with our one-of-a-kind pot still. Most recently rated by Whisky Advocate with a '90' for our Bourbon Whiskey, Driftless Glen has also been named 'Wisconsin Distillery of the Year' by the New York International Spirits Competition and shared as a 'Top Ten US Spirits Brand You Must Try' by the London Spirits Competition. Share our dreams and "Taste the American Spirit."
According to you, what makes a great spirit?
A great spirit is one that begins with the best ingredients - from the water to the grain, everything going into it should be high-quality. Even the equipment that is used in production should be top-of-the-line, and there needs to be attention to detail in the processes used.
Of course, a great spirit must taste great as well. It should be a final product that its creator is proud of, and that others can see value in.
What would be your typical day at work?
My typical day at work involves a lot of collaboration with our great team here at the distillery. My role is pretty versatile, so sometimes I'm bouncing new ideas off of our distillers for upcoming products, helping to choose a final picture for one of our digital marketing ads, presenting to distributors across the country, or talking with our chef about upcoming specials in the restaurant.
I get to make the final decisions for lots of exciting projects, which is super fun! Of course, there are always lots of less-glamorous tasks as well in my day, like catching up on emails and attending necessary meetings.
How often are you firing up the stills and how long does a batch take?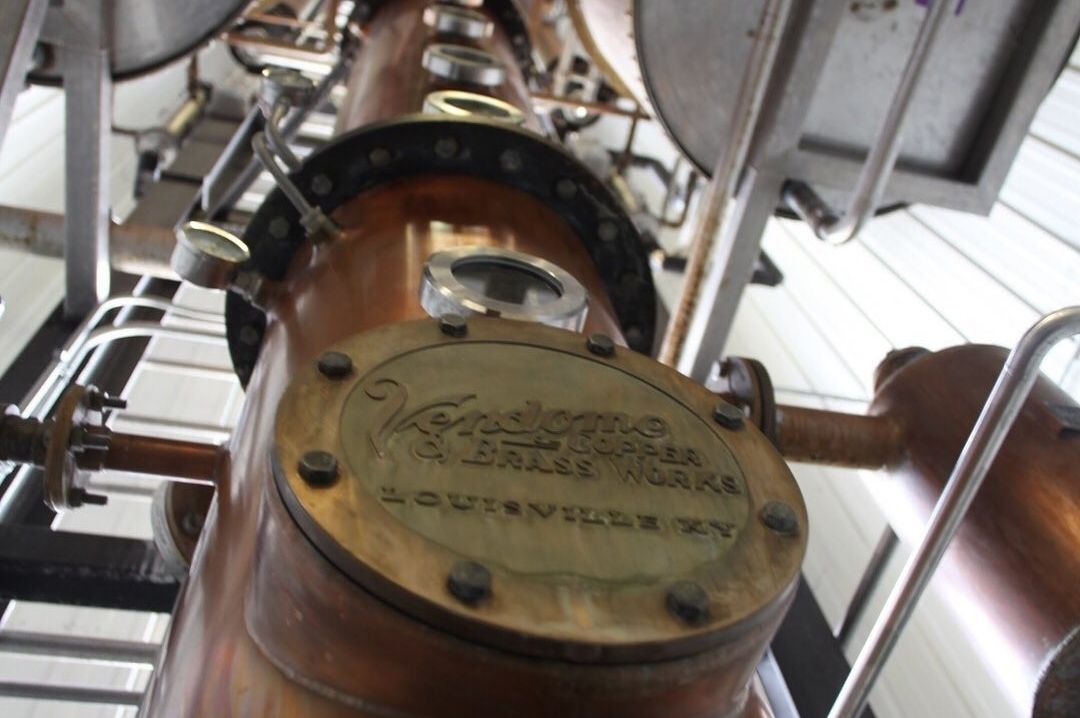 Copper still at Driftless Glen Distillery, Source: Facebook
We try to fire up the stills four or five times per week, and production takes about 8 hours. So, more often than not, our distillers are out there cooking up a storm. Each year we like to set goals for ourselves, and this year we're trying to put up 1,200 barrels.
What excites you the most about your brand?
Everything! Right now, we are working on expanding our brand nationally. Our roadmap includes opening up distribution in all of the remaining states - currently we distribute in 20.
Our numbers have been great this year, and we are working hard to keep selling more and more bottles of our award-winning spirits. Eventually, we want Driftless Glen to be the go-to brand for craft whiskey. There's so much room for us to grow and we just can't wait to see what comes.
Additionally, we just released some new labels, so our new, classier look has us extra fired-up about all that we are doing! We also have been getting lots of recognition for our spirits - just this year we have received 5 medals from the London Spirits Competition, 2 ASCOT awards, 2 double-gold medals from the San Francisco World Spirits Competition, and 2 best-in-class awards from the Whiskies of the World Awards.
What spirits do you consider your flagship spirits and why?
Our flagship spirit is our Small Batch Straight Bourbon Whiskey. Balanced and full-bodied, the small batch of carefully selected barrels is non-chill filtered to preserve its subtle spice and notes of caramel and vanilla.
It's bottled at 96 proof and has been rated 90 points by Whisky Advocate. It also won a silver medal at the London Spirits Competition in 2021, San Francisco World Spirits Competition in 2020, and New York International Spirits Competition. In addition to our flagship Small Batch Bourbon, our spirit lineup includes Single Barrel Bourbon, Small Batch Rye, Single Barrel Rye, 51 Rye, Brandy, and a variety of vodkas and gins.
Are you working on something new right now?
We have some exciting things up our sleeve! This October, we will be releasing a limited number of our Small Batch Bourbon bottles in a few states with pink (yes, pink!) labels on them to help raise awareness about and funds for breast cancer research.
$3 from every bottle sold will be going to a local cancer research center, so it's for a great cause. As far as new products go, in the next couple of months, we will be releasing our Port-Finished Bourbon.
Last year for the holidays, we did a small test run of it that was only available exclusively at our distillery. Now, we have been aging more of it that will be available for distribution nationally! We also imported a few Naranja (orange) barrels that we have been cask-finishing our bourbon in, and are planning on doing a limited release of it later this fall, available in-house at the distillery only. So much going on!
Where can we find your products?
Our products are available in 20 stores as of August 2021. You can find us in your favourite retailers and restaurants! We have an interactive map on our website that helps you find bottles near you.
We also distribute in Costa Rica, and the U.K. as well. If you're looking to order our spirits online, you can find us on Seelbach, Spirit Hub, Shots Box, and Drizly. And, we are always expanding so if we aren't in retailers and restaurants near you at the moment, we hopefully will be soon!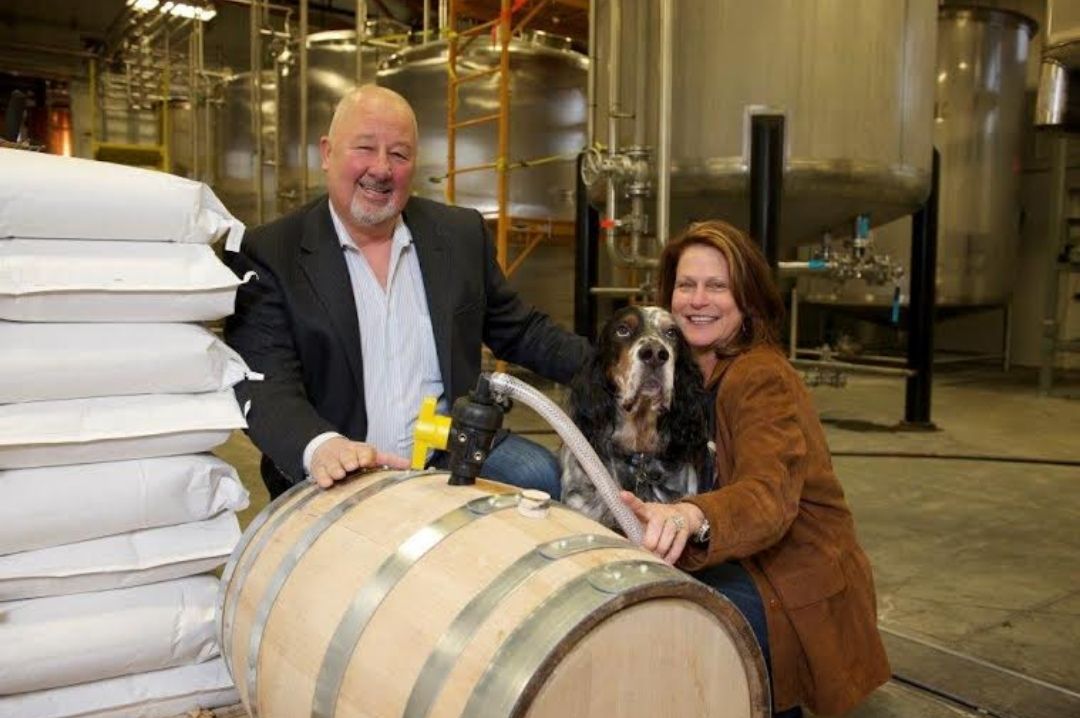 Driftless Glen owners Brian and Reneé Bemis, Source: Website
To what extent do you use social media to market Driftless Glen?
Social media plays a huge part in our brand's marketing. We love to take advantage of paid advertisements on Facebook, Instagram, and Pinterest. In today's time, everybody is always on their phones, scrolling through social media, so it really is the best way to get us right in front of their faces.
There is also the ability to do giveaways and fun interactive activities, which everybody loves. We like to think that our bottles, spirits, cocktails, and distillery are very photogenic - and we want everyone to see it - so we try to show it off on social media as much as possible. Check us out @driftlessglen on all!
Do you have a distillery tour/tasting room experience set in place?
We like to think that Driftless Glen is a full experience! Not only do we offer tours and tastings at the distillery, but we have a full riverfront restaurant and retail area as well.
Guests can enjoy handcrafted cocktails on the patio, shop our exclusive Driftless Glen merchandise, tour our production facilities, and taste our distillery cuisine. A one-stop shop, if you may. Being right in Baraboo, Wisconsin, visitors are able to see the terroir of the area that we call home and realize the uniqueness of the Driftless Area that allows us to make our award-winning spirits.
What are some of the spirits you have on your personal shelf?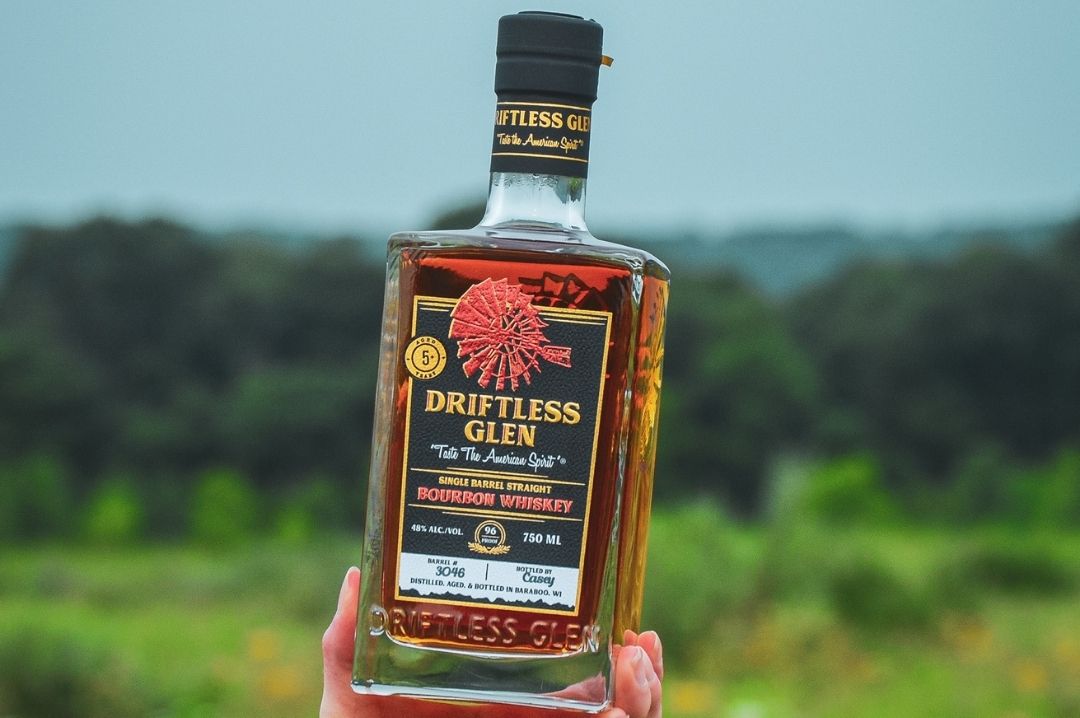 Driftless Glen Single Barrel Bourbon, Source: Facebook
My personal shelf is currently stocked with my two favourites: our Single Barrel Bourbon and our Lemon Vodka. I'm a sucker for our own spirits from the distillery!
Can you share some cocktail recipes with your favourite spirits from the brand?
We would love to! In fact, we have an entire mixology page dedicated to sharing cocktail recipes that are made with our spirits. If you love bacon, we have an old-fashioned with some in it. Strawberries? We have that, too. You can download any recipe card, and follow us on social media to see more as well.
According to you, what are some drinks trends we're going to see?
We really think that just using the best quality spirits in drinks is something that will continue to be important. If you aren't using great ingredients, how can you have a great cocktail?
Lastly, what are you drinking right now?
Today I had an Esquire. It is a well-loved martini at the distillery that is made with our Rye Whiskey (or with our 51 Rye Whiskey), sweet & sour mix, lemonade, and a cherry sunk in the glass. Yum! Find the recipe here.
Header image - Driftless Glen Distillery, Source: Facebook