Meet the first Australian producers of Gruner Veltliner
Meet Larry Jacobs, owner of Hahndorf Hill, as he shares with us the essence of Austrian grape varieties.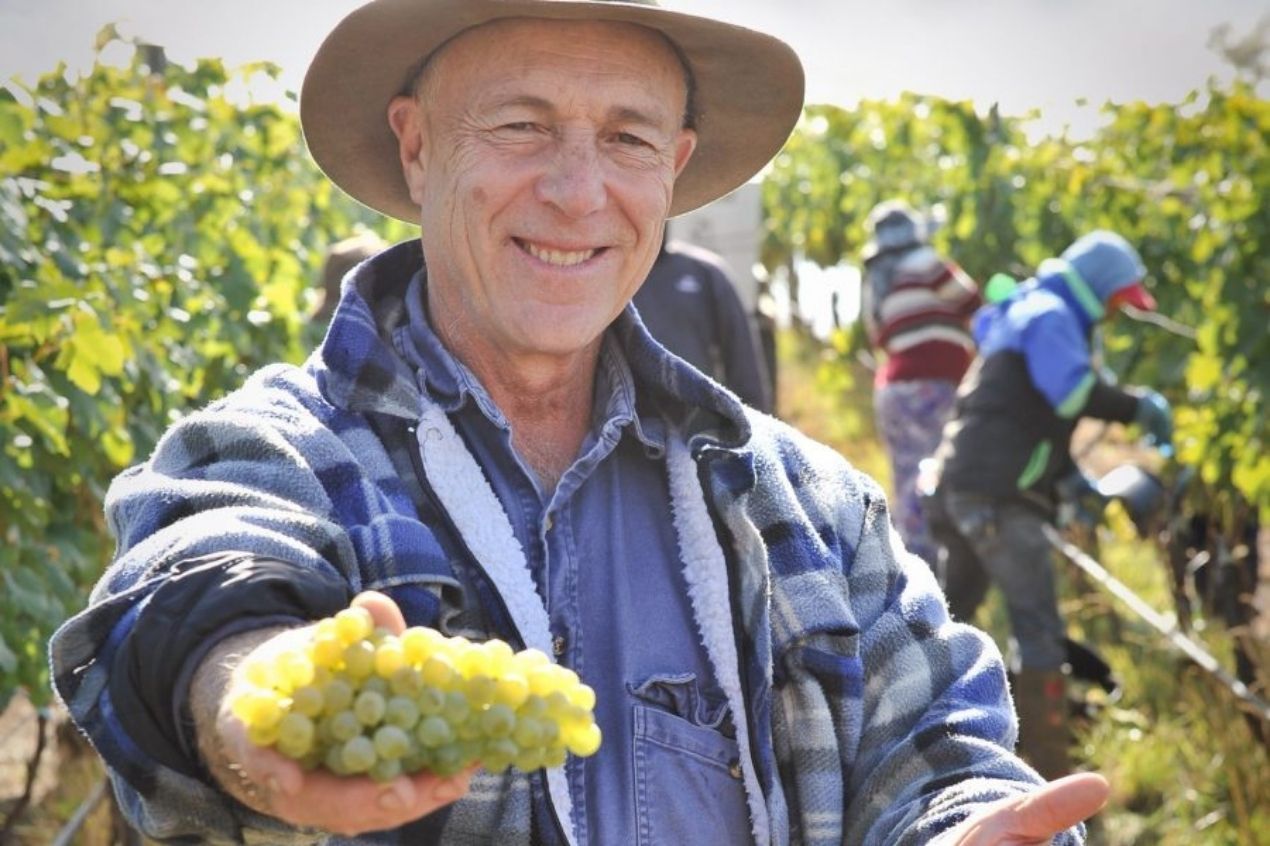 Situated in Adelaide Hills, Hahndorf Hill is a small winery that focuses on Austrian grape varieties. In fact, Hahndorf Hill is the first producer of award-winning Gruner Veltliner which won a gold medal at the London Wine Competition 2021, Blaufrankisch, Zweigelt, and Saint Laurent in South Australia.
Today we spoke to Larry Jacobs, owner of Hahndorf Hills. The winery is owned by Larry Jacobs and Marc Dobson. Born and raised in South Africa, Larry started off his career in the medical world, doing ICU work in Johannesburg. After about 25 years, he found an interest in the wine industry, which resulted in him locating to Stellenbosch, South Africa, where he founded Mulderbosch Vineyards. After turning Mulderbosch into an international brand, Larry, together with Marc (who was then a journalist and advertising copywriter), moved to Australia.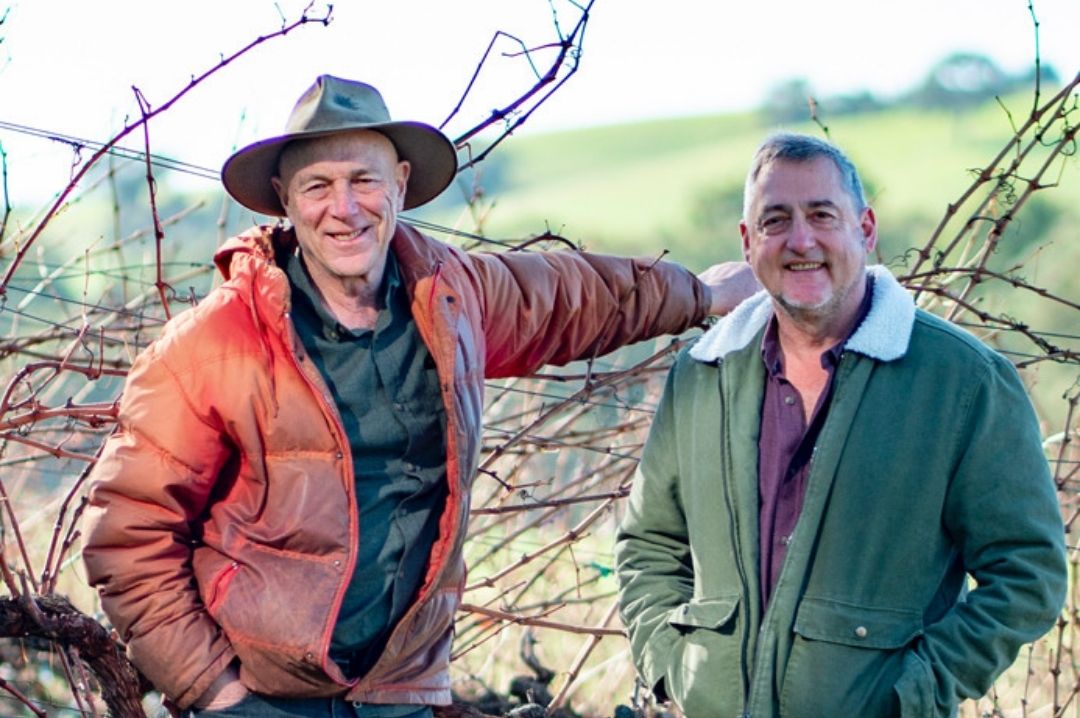 Larry Jacobs (left) and Marc Dobson (right), owners of Hahndorf Hill Winery, source: Website
"After a short hiatus in Sydney, [we] moved to the beautiful, cool-climate Adelaide Hills wine region, where Hahndorf Hill vineyard was available for purchase. This has now been my home for the past 20 years," said Larry.
According to you, what makes a great wine?
For me, the ingredients of a great wine require the magical confluence of creativity, experience, and luck.
What excites you the most about your brand?
I love the fact that Hahndorf Hill is small and versatile which allows me to be deeply involved in all aspects of the alchemy that creates excitement and deliciousness in the bottle.
What do you consider your flagship wine and why?
Gruner Veltliner is our flagship grape variety and our classic style - the Hahndorf Hill Gru Gruner Veltliner - is perhaps our flagship wine. If only because, for me, this style of wine embodies the center-point of what Gruner Veltliner can offer in terms of complexity, depth, and charm.
Have you been using any new technology recently?
I've been using more large format oak Foudres of late, and have experimented with some non-oak vessels such as Mulberry wood. This is still a work in progress, but I'm very pleased with the results so far.
Are you working on something new right now?
Our new baby is also an Austrian grape variety - Saint Laurent. We are the first producers of this noble variety in Australia and our very first vintage was produced in 2020 and will be released in a few years' time. What is very interesting about this variety is that it has recently been confirmed via DNA analysis to be the genetic daughter of Pinot Noir.
Where can we shop for Hahndorf Hill wines?
Our wines are mainly found in Australian outlets.
What can we expect from an experience at Hahndorf Hill?
We have a cellar door at Hahndorf Hill, where our focus is on offering wine experiences, whether they be interesting wine flights, or wine matched to exclusive chocolate, or to ice cream, or just paired with a cheese plate.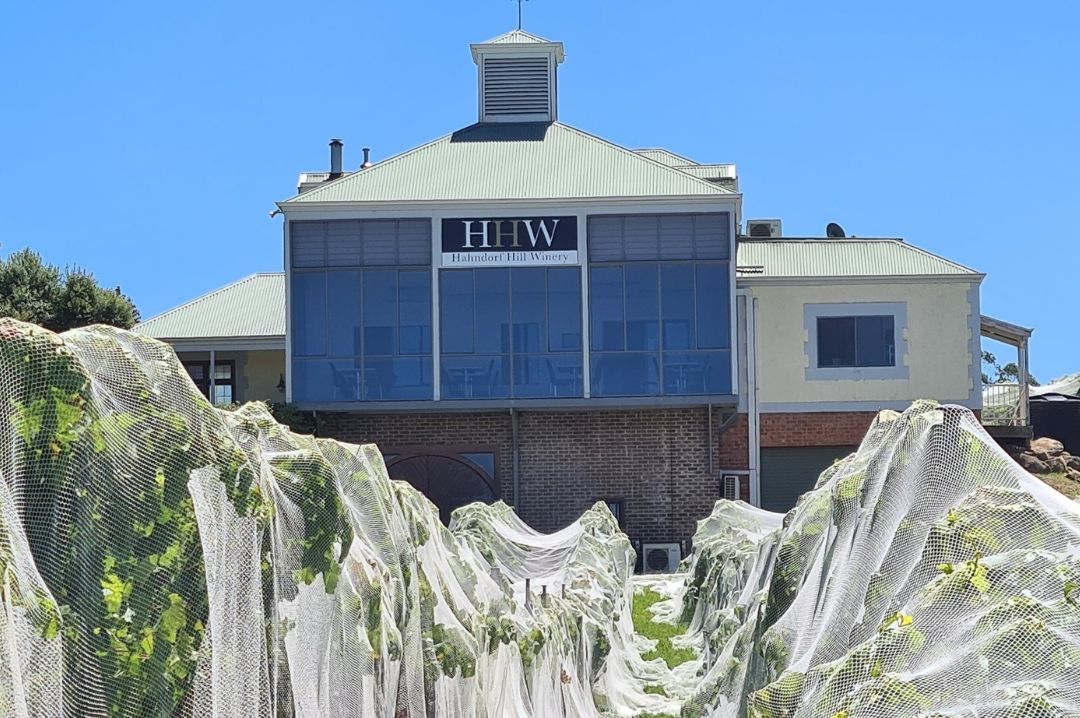 Hahndorf Hill Winery, source: Facebook
What are some wine trends you're expecting in the near future?
I think that the trend in the near future will perhaps focus on non-trendy maneuvers and will rather bring back into focus factors such as skill and wisdom.
Lastly, what are you drinking right now?
I broke open a bottle that was gifted to me recently, and it was a real cracker! Ken Forrester's Old Vine Reserve Chenin Blanc 2007 from Stellenbosch.
Header Image: Larry Jacobs, source: Website
Royal Horticultural Halls, London, The Lindley Hall, 80 Vincent Square, London SW1P 2PB, United Kingdom, United Kingdom
Register Now
Royal Horticultural Halls, London, The Lindley Hall, 80 Vincent Square, London SW1P 2PB, United Kingdom
Register Now