Nemiroff Vodka - a Brand with a 150-year history
Nemiroff is premium vodka with natural ingredients representing Ukrainian bar culture on the world level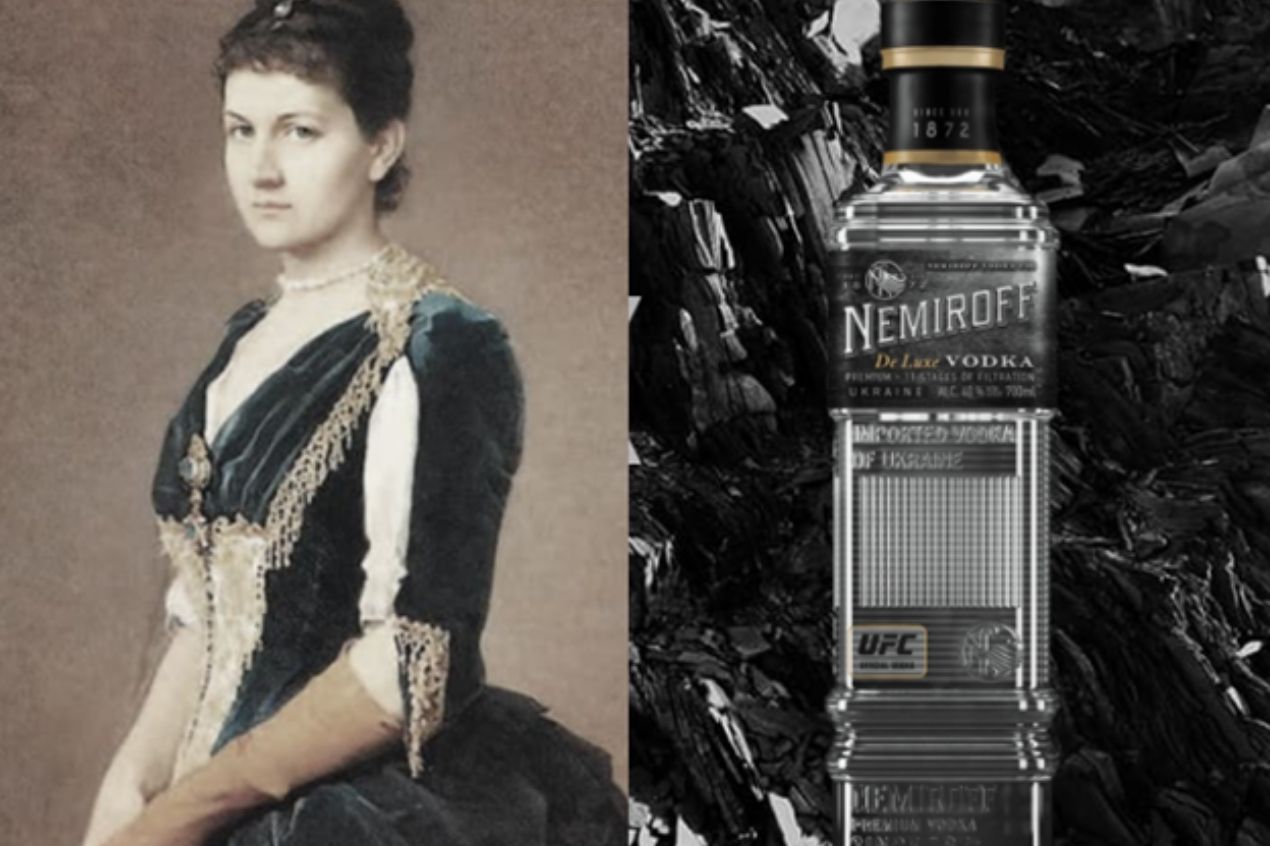 Nemiroff is a brand with a 150-year history, presented on 5 continents in more than 80 countries.
Nemiroff De Luxe is a premium line-up with a strong character made for stout-hearted folks. Production is based on natural ingredients, pure water, and premium-class alcohol. Also, high pressure, temperature, and 11 stages of filtration make Nemiroff De Luxe a symphony of refined, rich taste with a light linden flower flavor.
Nemiroff's production dates back to 1872 in the town of Nemyriv, known for the largest Podillia distillery opened after reconstruction. The principles that Nemiroff follows until now were formed 150 years ago: high-quality standards, keeping with ancient recipes, constant product improvement, and the search for new flavors.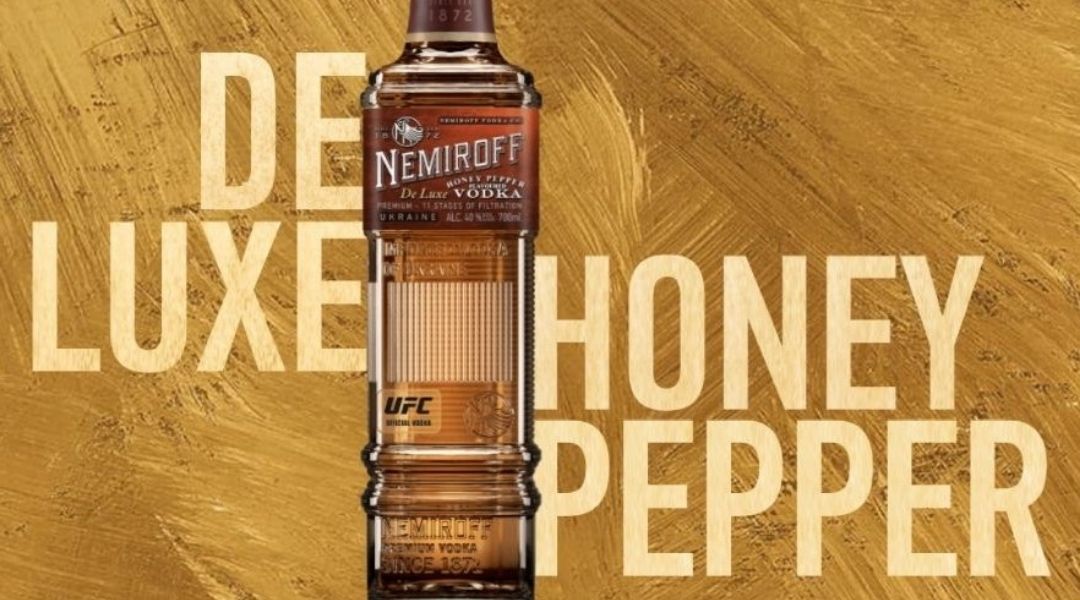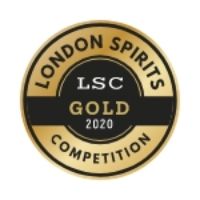 Nemiroff The Inked Collection is inspired by the creative force and energy behind tattoos also known as ink. It includes 3 bold and unique tastes - bright and clean Bold Orange, sweet and sour Wild Cranberry, rich and velvet Burning Pear.
They constantly implement innovation, while experimenting with technologies and taste; renovate old and create new recipes based on high-quality natural ingredients. With every coming year, this allows more and more people worldwide to enjoy the perfect taste of Nemiroff products.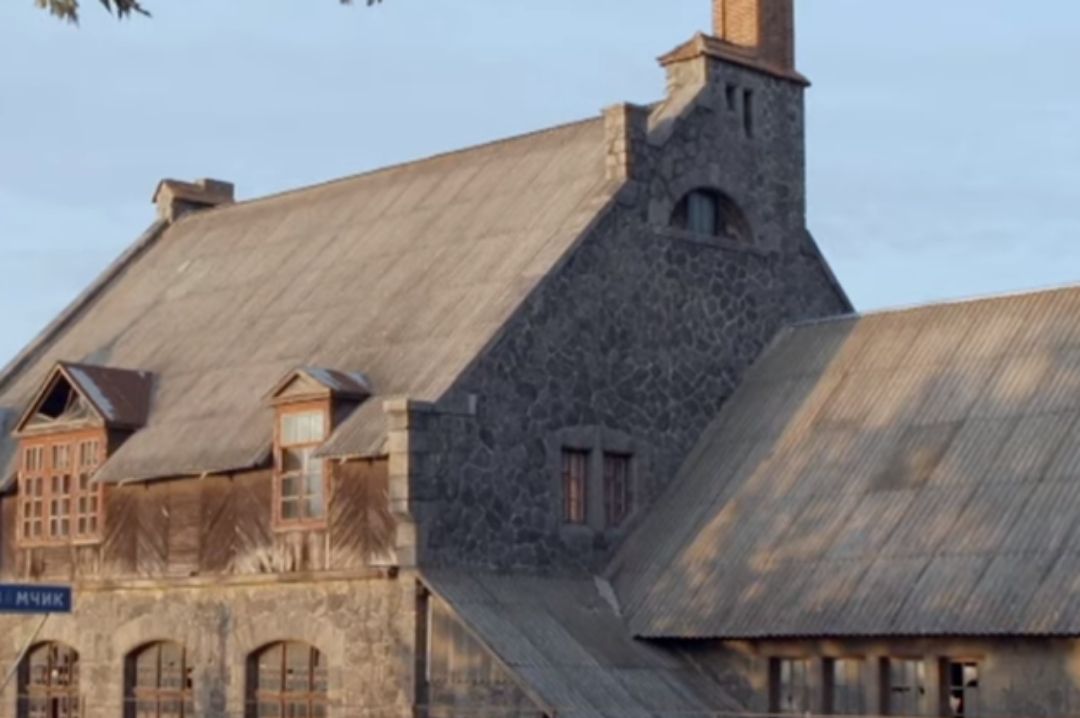 Nemiroff acquired the Nemyriv alcohol distillery in Ukraine. Pictured above is the old distillery building
Nemiroff is a brand created in Ukraine for consumers worldwide. Today it is sold in 80 countries and stands amongst the top 10 global vodka brands and top 3 vodka suppliers of duty-free stores. During the last 15 years, Nemiroff has received over 70 prestigious international awards, including Chicago Beverage Tasting Institute, The Vodka Masters, San Francisco World Spirits Competition, The Superior Taste Awards, International Spirits Challenge, Mixology Taste Forum, World Drinks Award, The Global Spirits Masters International Competition, Wine Enthusiast, The London Spirits Competition, The Fifty Best.
At the 3rd London Spirits Competition, which took place in London on July 06, 2020, Nemiroff Vodka won 7 medals, including Gold for Nemiroff De Luxe and Gold with "Best in Show" for Nemiroff The Inked Collection Wild Cranberry.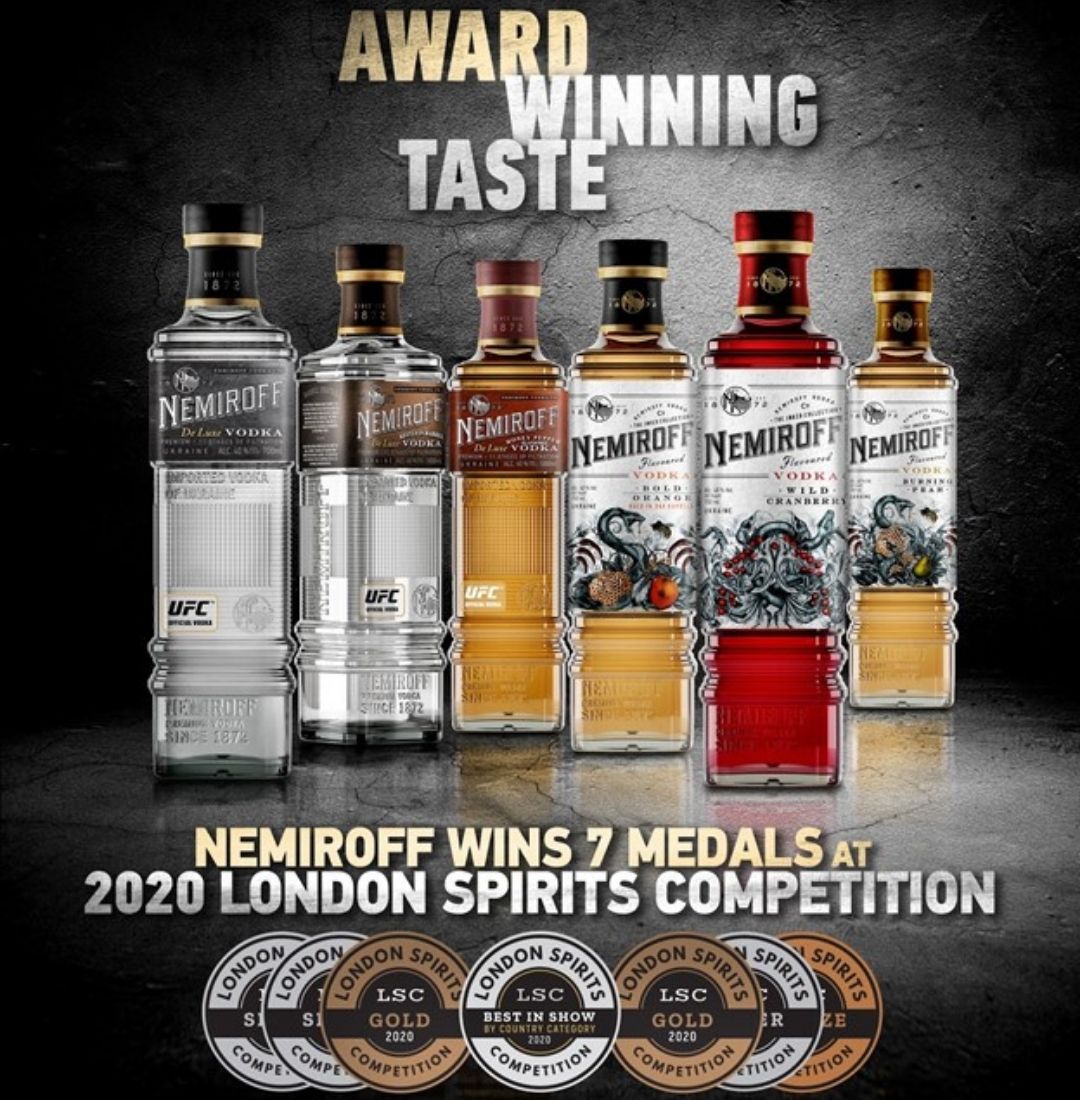 This is the ultimate seal of approval in the global spirits industry.
"We are extremely delighted that Nemiroff performed so well. Our products' award-winning taste is now confirmed by nearly 90 medals! The authority that an award from the London Spirits Competition brings comes from the power of being judged across quality, value and appearance, the high quality of the judges and the intensely competitive product set." said Yuriy Sorochynskiy, CEO of Nemiroff.
"This 7 medals demonstrates that we are making the types of spirits that bar managers and mixologists want to use and spirits drinkers enjoy choosing and drinking."
In order to receive this distinction, Nemiroff needed to score highly in three different categories: Quality, Value, and Packaging.
In contrast to other spirits competitions, where distilling ability and technical expertise sometimes receive primary consideration at the expense of drinkability, the goal of the London Spirits Competition was to award and celebrate the spirits that spirits drinkers actually want to buy, whether at a retail store or ordering off the menu at a London restaurant.
According to CEO Sid Patel of event organizer Beverage Trade Network, "When looking at spirits brands consumers are looking for value and experience. So at the London Spirits Competition, we feel that it is important to look at the elements of the product that contribute to that – of course, there is quality, but also critically appearance and overall value."
The judging panel consists of spirits industry experts with commercial buying responsibility. This ensures that all spirits selected as winners in the competition are exactly the types of spirits that are favored by both the spirits trade and the end consumer. Spirits are judged on the basis of three primary criteria – quality, value and packaging – and then scored on a 100-point scale.
Spirits that scored 90+ points were awarded Gold medals, while spirits that scored 76 to 89 points were awarded Silver medals. Bronze medals were awarded to spirits that scored between 65-75.
Royal Horticultural Halls, London, The Lindley Hall, 80 Vincent Square, London SW1P 2PB, United Kingdom, United Kingdom
Register Now
Royal Horticultural Halls, London, The Lindley Hall, 80 Vincent Square, London SW1P 2PB, United Kingdom
Register Now