Robot Ginette Creates an Award-Winning Gin
Meet Britain's most innovative distillery, who's award-winning Monkers Garkel gin was distilled by their robot Ginette.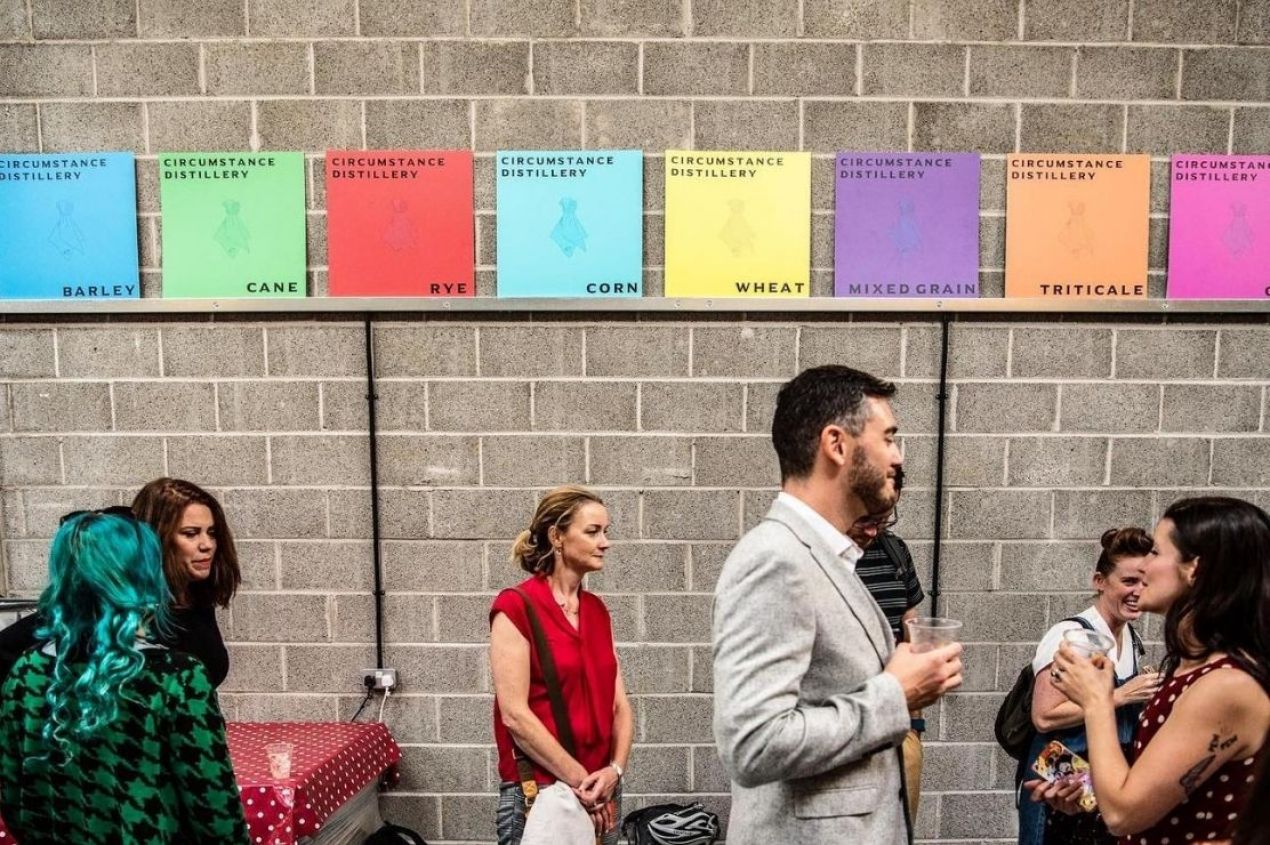 Circumstance distillery is a small whisky and rum distillery in Bristol UK, founded by friends and business partners, Liam Hirt and Danny Walker, who also co-own Psychopomp Distillery, which is also in Bristol. It all started as a passion project, when Hirt started distilling in a basement, which slowly opened up to the public as Walker joined the team.
Circumstance Distillery specializes in using organic grains, long fermentation and non-traditional yeast strains to produce full-flavored spirits suitable for short aging.
The distillery got its 'innovative' stamp when they teamed up with two other companies - Tiny Giant and Rewrite Digital - to train an artificial intelligence [AI] robot, which they named Ginette, to create a gin. When Ginette was fully trained, she created a recipe that was then distilled by Circumstance distillery. Ginette also chose the name, Monkers Garkel, designed the label for the bottle, and wrote the wording for the back of the bottle.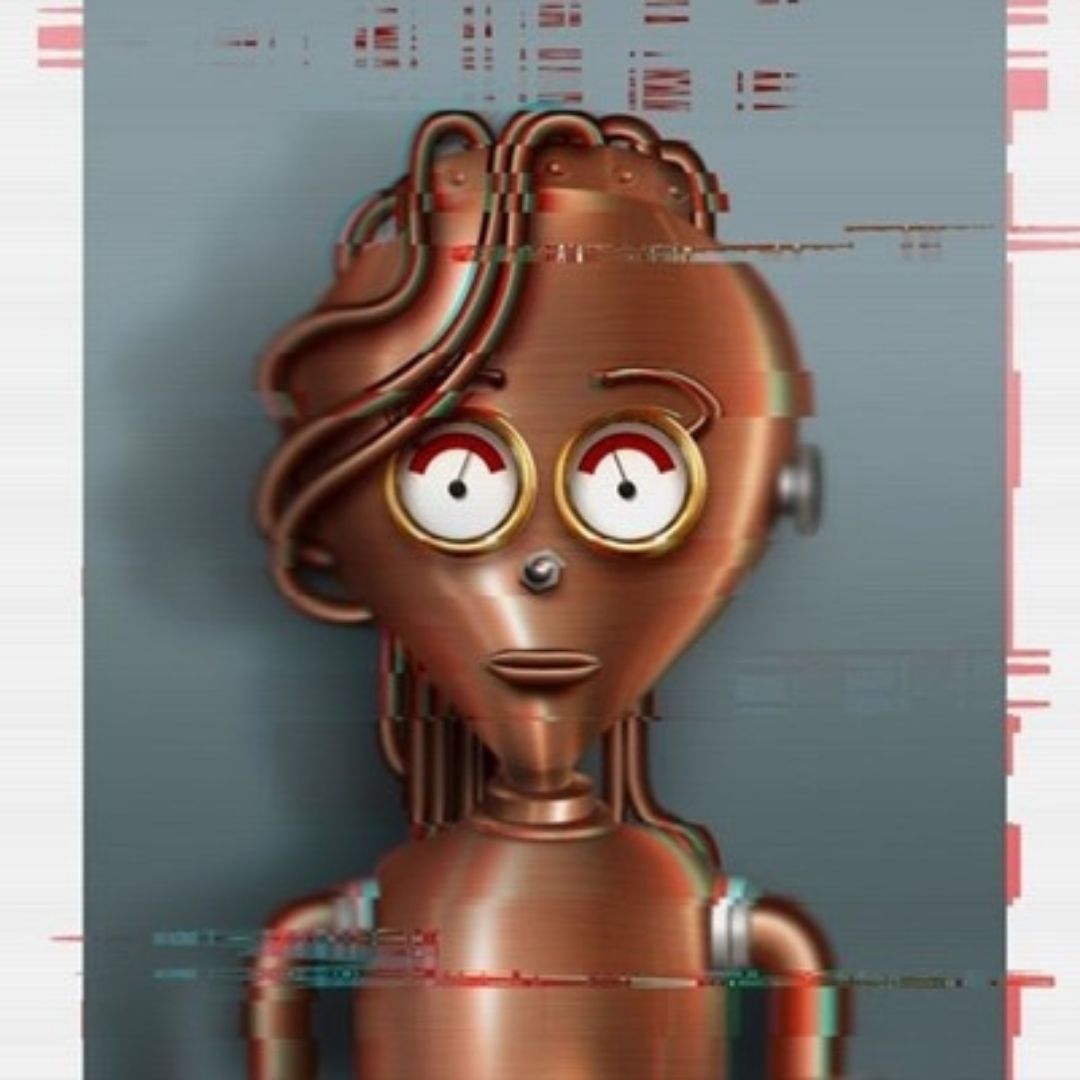 Meet Ginette - the mind behind Monker's Garkel
Only 1000 bottles were produced of Monker's Garkel which won a silver medal at the 2020 London Spirits Competition. Monker's Garkel is the world's first AI-created gin as per the Spirits Business, UK.
A little more into Monker's Garkel
When you open the bottle, a thick, happy fragrance fills the atmosphere. The inside is built with the sweetness of rhapsody. New sensations. New dreams. A new beginning. 9 botanicals, namely, Juniper berries, coriander seed, angelica root, prune, gooseberry, raspberry leaf, clementine zest, orange zest and marigold flowers, which Ginette used to concoct this beautiful gin.
Shop for Monker's Garkel here before it runs out!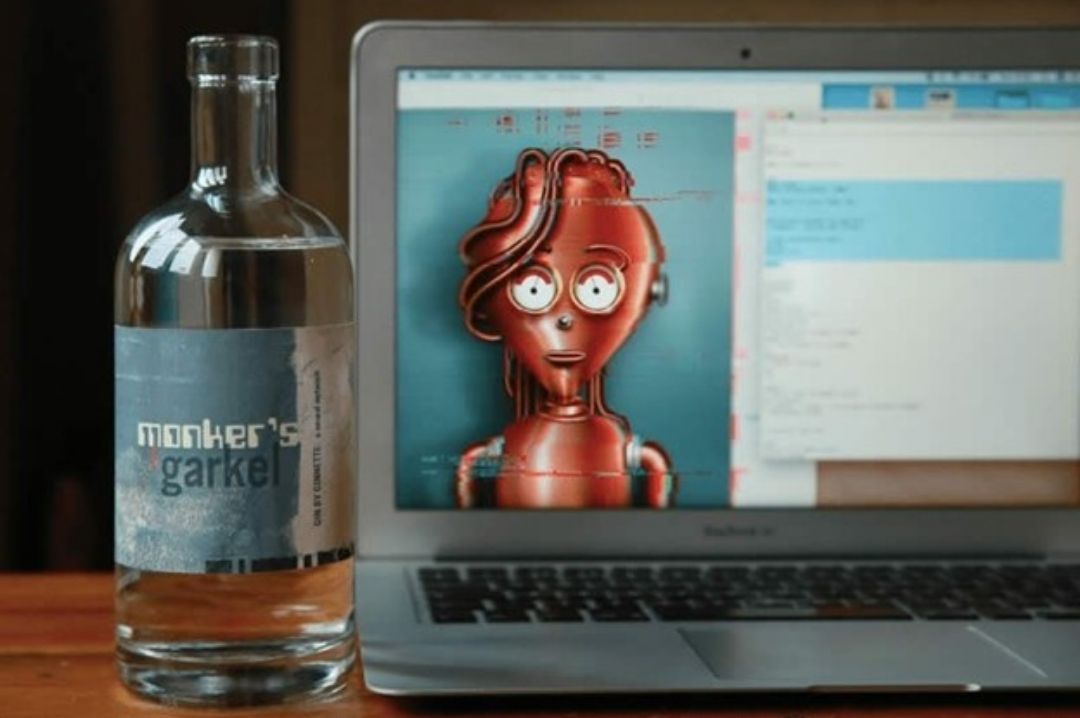 In picture: Monker's Garkel gin
The distillery is considered to be "Britain's most innovative distillery" (- Master of Malt)". Their highly motivated team work long and hard to get as much great flavor into their spirits as they possibly can. To achieve this they use organic mash bills, beer and wine yeast, and long open fermentations.
Their spirits are matured in a variety of ways using a variety of woods. They use first fill ex-bourbon casks, virgin casks, seasoned casks and charred English oak spindles. Maturation is all about a balance between the new make spirit and the wood. They are very proud of their flavorsome new makes and as such some releases are considerably "younger" than traditional whiskies or grain spirits. They believe it's ready when it's ready.
Each batch of each spirit that the distillery produces is unique, and because of this each batch has a unique code printed on each bottle. The code describes the process by which the spirit was produced in fine detail.
Both the distilleries [Psychopomp and Circumstance] come together when it comes to selling and producing. Their product line includes rum, vodka, gin, grain spirits, absinthe, and coffee digestifs. The pair also does a lot of private label work for different restaurant groups and private events. In fact, they also create special edition gins for events like birthdays, parties, weddings, and other events.
You can shop all of Circumstance and Psychopomp's spirits here