Tea Garden Gin - Where G meets Tea
Inspired by their own garden and favorite cup of tea, meet Chesford Garden's award winning Tea Garden Gin.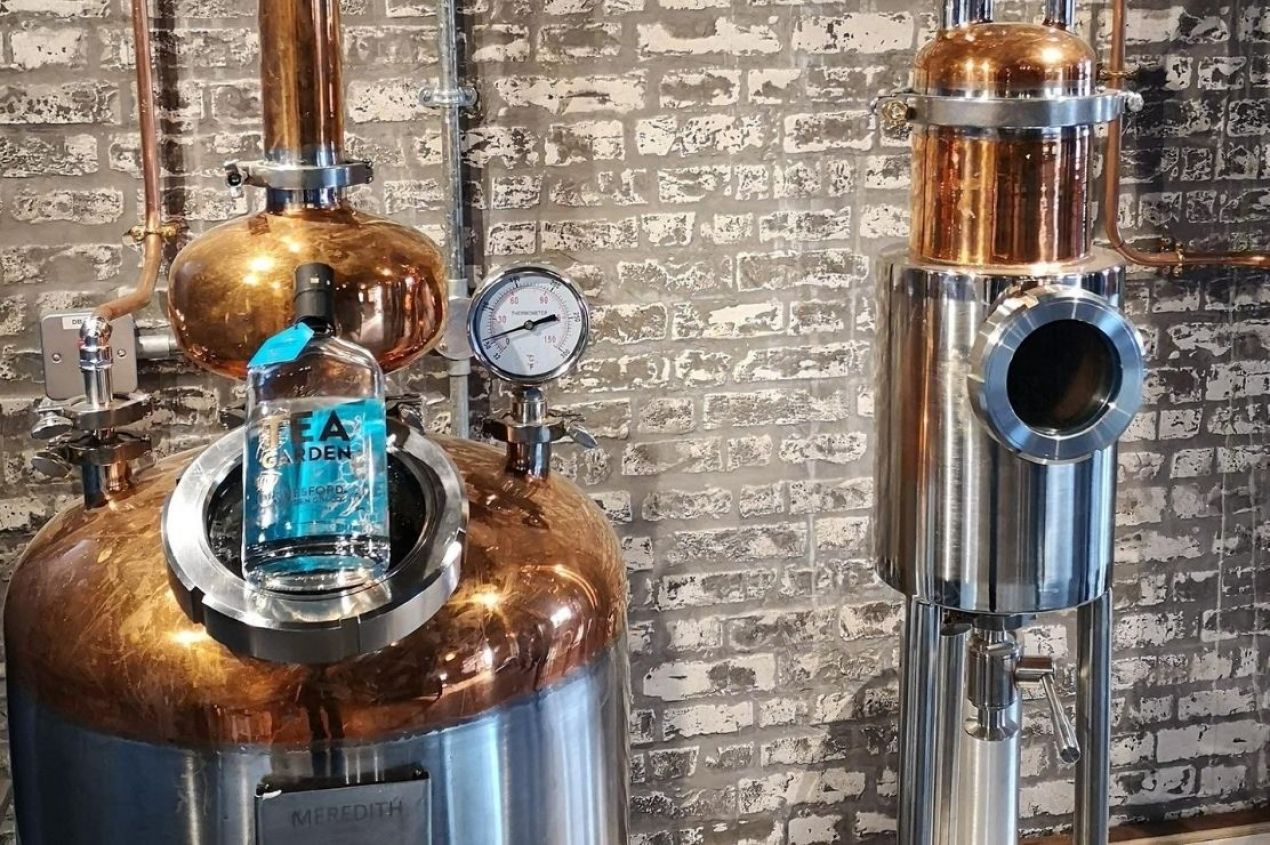 Chesford Garden's first gin 'Tea Garden' is a labour of love and happy memories of afternoon tea and G&Ts in the garden. Imagined in an English spa town with botanicals inspired by the Armstrongs' garden – the rosemary bush, the mock orange tree, lemon verbena, thyme – all underpinned by specially sourced orange pekoe black tea (the favourite cuppa of the founder of Chesford - Cathy Armstrong's Dad), and of course high-grade juniper berries.
'Tea Garden' is quite simply a take on tea in the garden – G with Tea; the inclusion of Orange Pekoe tea being described as "creating a light and heady gin with a huge presence on the palate". Orange Pekoe is a classification of black tea; the leaves are the highest grade of a leaf on a tea plant, just below the bud.
The name Chesford is both local and the name of a former family home. The swing tag label represents the Garden Shed, and the Bunny logo is a stylised version of Dandi(lion), Cathy Armstrong's pet Dutch rabbit who spent her days in the garden & knew a good botanical when she nibbled one.
Tea Garden is a premium, award-winning, traditionally-distilled dry gin with a contemporary twist. It has an aroma of warm dry garden flowers with bright citrus undertones. Juniper sweetness holds hands with the orange pekoe tea, an underlying herbaceous layer stitching everything together. It feels clean and direct, coupling instantaneous smooth flavours. You will be left with the lingering yet subtle taste of garden botanicals, citrus notes and sweet black tea – close your eyes and the distilled embodiment of the garden stays with you.
Chesford Garden Gin Co's 'Tea Garden' Gin is a medal winner at the London Spirits Competition.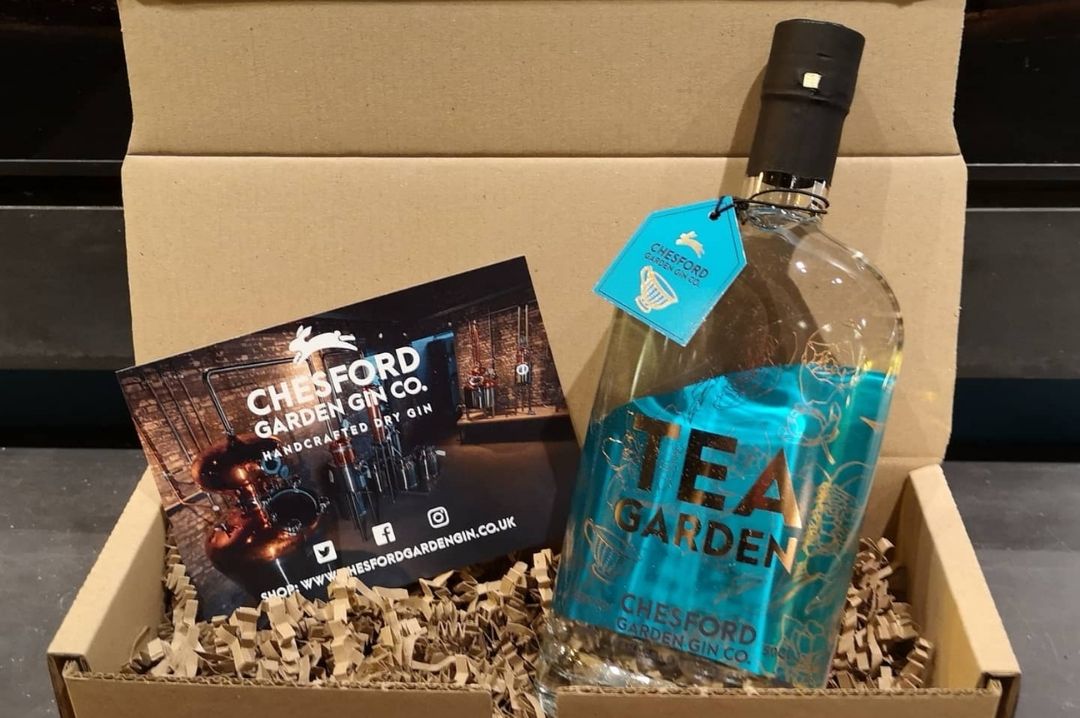 Serving Suggestion: Try serving 'Tea Garden' with a chamomile flower – or any edible flower from the garden. Celebrate the orange pekoe in balance with a torn piece of tangerine peel – a take on the mock orange tree in our garden – giving exquisite complexity. With Indian tonic and orange pekoe, as bright as the sun – it's like a citrus spritz when squeezing a citrus wedge. The second note in a long G&T is lemon verbena. As some say, it is "beyond fresh".
Looking to get Tea Garden Gin delivered? Check out Get Drinks Delivered for more details.