The ideal whisky for your dinner table
From upcoming drinks trends to his favourite whisky, Sam Slaney gives us a peek into his journey at Starward, and what's to come.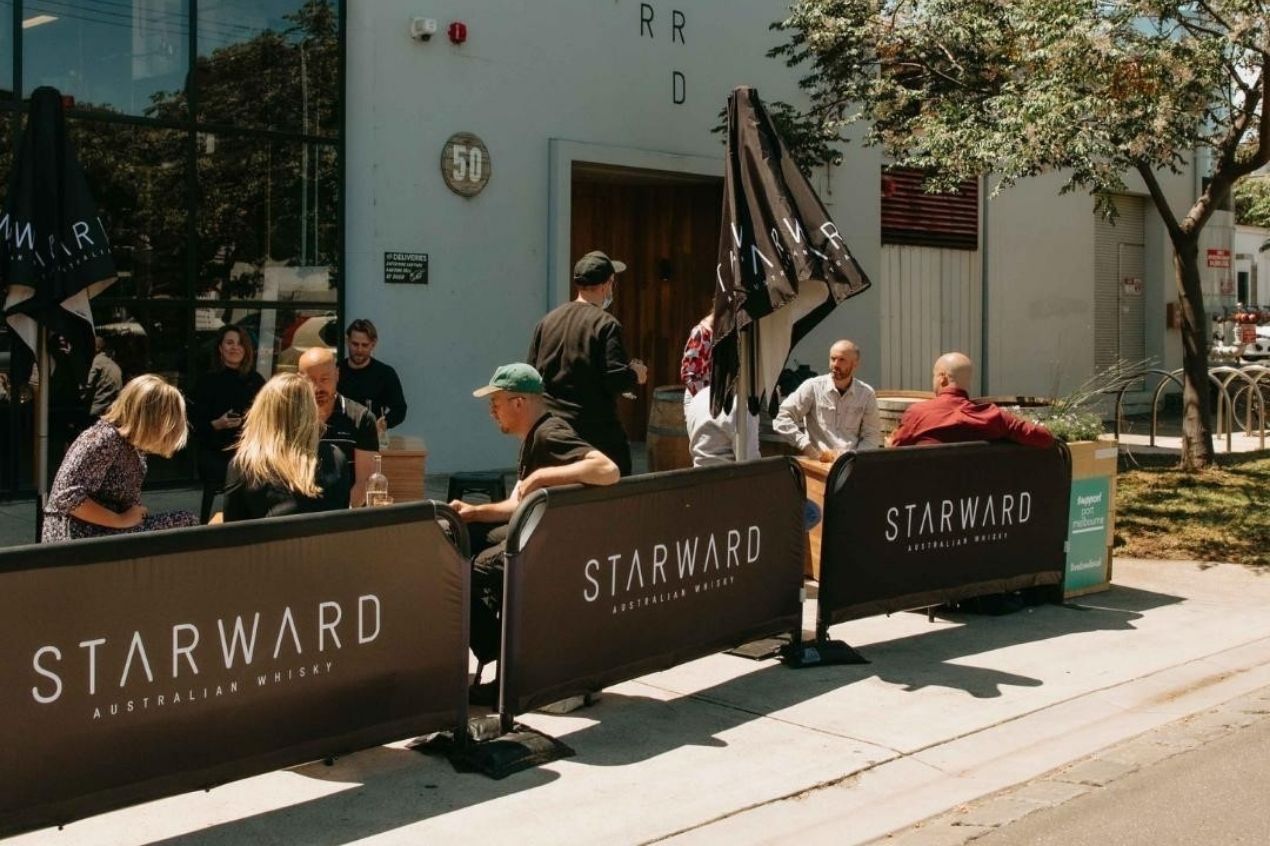 "We have framed our whisky to be served on the dinner table, neat or mixed, and this has been an effective way to reach a broader group of drinkers. We love seeing people who 'don't drink whisky' trying a Starward cocktail and suddenly realising that whisky is pretty darn delicious!," says Sam Slaney, Head Distiller and Production Director at Starward Distillery.
Situated in Melbourne, Starward Distillery is known for making whisky in red wine barrels. The Starward journey started when David Vitale (Founder of Starward Distillery) wanted to create a whisky that feels right at the dinner table, and something that would make people fall in love with the libation.
Today, we spoke to Sam Slaney, Head Distiller and Production Director at Starward Distillery, who has been a part of the Starward team since the beginning and continues to create a path for Starward's premium whiskies across the globe.
"Starward was crafted to be a modern Australian whisky. We set out to make a versatile and accessible whisky that spoke to the place it's made – Melbourne. At Starward we are always reaching further, pushing the boundaries of what whisky can be, and sharing our uniquely Australian whisky right across the globe," says Slaney.
Tell us a little about yourself
I started out as a very keen homebrewer whilst studying Geology. After working in rocks for a while I soon realised that booze was a better path! I met David Vitale in 2009, and the rest is history.
My Starward journey has included everything and anything - from general operations and maintenance to product development and distilling, along with hiring and managing staff and being part of creating Starward's first-ever whisky.
When I'm not at the distillery, I'm tending the veggie patch, running, and raising two kids.
According to you, what makes a great spirit?
I really value balance in spirits. I am looking for flavours to meet and marry, creating a harmonious union that excites the palate. Occasional craft spirits can be very flavour forward but with spikey, obtuse, characters that don't integrate well into the rest of the drink. While this can be entertaining for the first nose and taste, they don't make for enjoyable drinking.
Sessionability or drinkability is another attribute I look for. Coming from a beer background, this is a key mark of a good beverage and really demonstrates that the balance, mouthfeel, and finish are spot on.
Beyond that, the story, place, and people behind the spirit – why does it exist and what can I learn from it. Spirits that can meet these three attributes will always find a home on my shelf!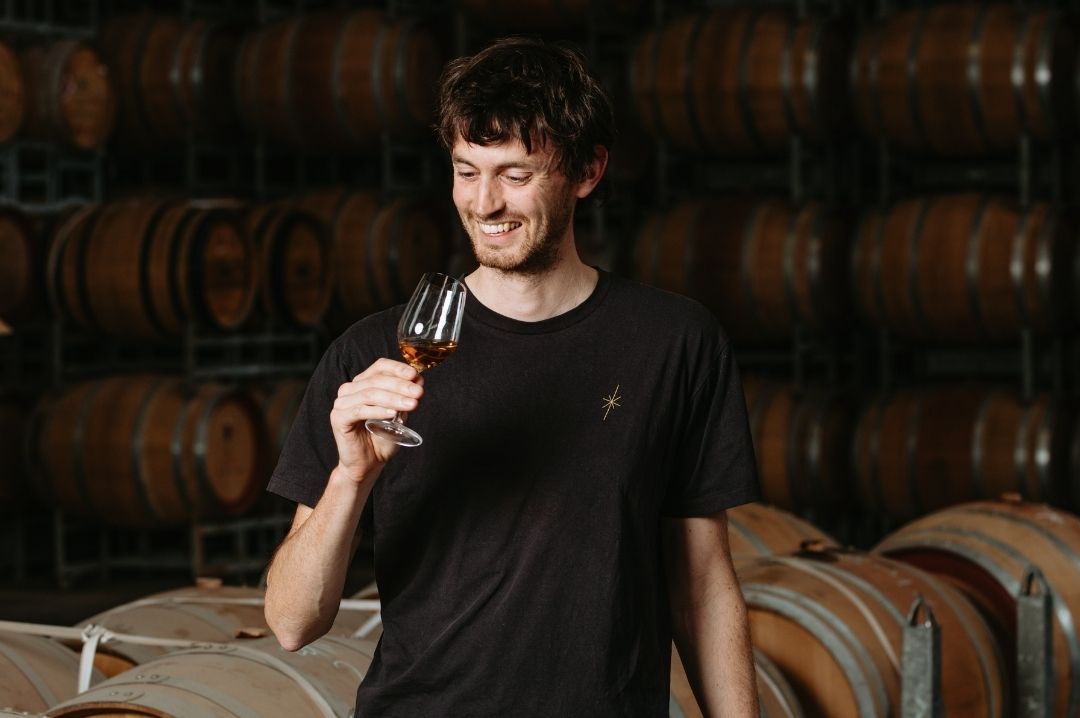 Sam Slaney, Head Distiller, Starward Distillery. Courtesy of Starward Distillery
What would be your typical day at work?
Checking in with the teams across distilling, maturation, blending, packaging, planning, and logistics, to make sure everything is running smoothly and according to plan. Sensory panel assessment and project work are also some things I look at.
Currently, I'm working on an expansion project which is also keeping me busy! We've got a really strong team so it's getting easier for me to step away from the day-to-day jobs and focus on the longer-term plans of the distillery, looking at NPD, and future whisky availability.
What excites you the most about your brand?
Being a modern Australian whisky, we are able to offer competitively priced, delicious whisky, that has a story to tell. We've chosen a different path with full maturation in Australian red wine barrels which really speaks to where we are from and has created an incredibly unique flavour profile that pairs perfectly with food. We are also fortunate to have access to excellent barley, maltsters, water, and barrels that are all sourced within a day's drive of our distillery.
What do you consider your flagship spirit and why?
Nova is our flagship single malt. It's fully matured in Australian red wine barrels, utilising both French and American oak. It displays our bright, estery spirit character, jammy red fruits from the wine, and soft tannins, spice, and vanilla from the mix of oaks. It works well neat and mixed in cocktails.
Earlier this year we launched a new single malt whisky, Left-Field, in the EU and UK. Left-Field is matured in 100% French Oak which has given it a rich and spicy mouthfeel and has enhanced the complex oak characters while maintaining the delicate wine flavours of our red wine barrel maturation. Left-Field has been really well received in these markets and I think that's down to it being a really approachable and versatile whisky.
Are you working on something new right now?
We're always innovating to craft new and exciting whiskies. The great thing about being in Australia is we aren't bound by overly restrictive regulations as to how we make spirits, and this allows us to experiment. We've just released Unexpeated, which is our red wine matured single malt, finished in casks from Islay, Scotland. The peaty maritime influence on the whisky is fantastic!
Where can we find your products in the UK?
Oh, I can give you a list.
Retail:
Waitrose
The Whisky Shop
The Whisky Exchange
Amathus
Wood Winters Wines
The little whisky shop
Hedonism
Nickolls & Perks
House of Malt
23 Wine and whisky
Online:
Bars & Restaurants:
What are some upcoming drinks trends we can expect to see in the market?
There is a lot of change in the market now, some of the trends I'm seeing include:
Broader use of ingredients in spirits, especially within whisky. I'm seeing more brewers enter the space and that's leading to an increase in the types of grains and malt being integrated. There is also more emphasis on fermentation and yeast strain to create interesting flavours.
The push for local drinks and provenience will continue with increased trackability through the supply chain. Consumers will be able to see where all the ingredients have come from, with a greater focus on local indigenous ingredients being used alongside traditional materials.
In Australia, we will continue to see more bottled/canned cocktails with the pandemic increasing the popularity and interest in cocktails outside of the bar environment. We will see more thoughtful whisky highballs on the market.
The low alcohol trend will continue with more zero and low alcohol beverages being released.
Do you have a distillery tour/tasting room experience set in place? And what can we expect from it?
We do. Our tours and masterclass program offers a range of guided experiences, through our distillery, led by a passionate and knowledgeable team.
We take our visitors through all our processes from the mash, fermentation, distilling, and of course – our barrel policy and how we age our whisky. Following the tour, we take them into our masterclass room that overlooks the distillery and we also give guests a taste of our portfolio.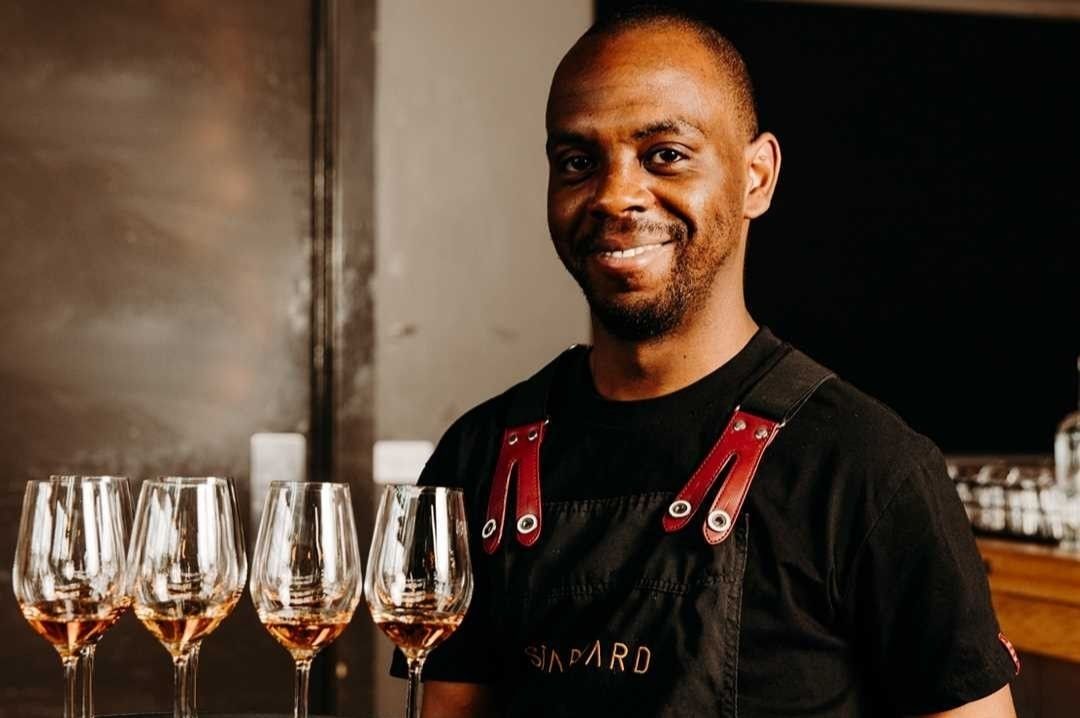 Starward Distillery Tasting Flight, source: Instagram
What are some of the spirits you have on your personal shelf?
A bit of everything. Currently, I've got some Gospel Straight Rye from Melbourne, which has a fanatic earthy rye character. A bottle of Four Pillars Olive Leaf gin, which makes a fantastic martini. I also have a pretty healthy range of Starward bottles (of course!).
Can you share some cocktail recipes with your favourite spirits from the brand?
I'm no cocktail wizard and I stick to simple recipes that are easy to make and allow the ingredients (especially the spirit) to shine. So here are two that I love.
Highball – super refreshing on a hot day, bone dry, delicious.
Starward Left-Field 30ml
Good soda 90ml (shorter or longer depending on how boozy you like it)
Serve in a long glass over ice. Garnish with a fresh lemon wedge.
Old Fashioned
Starward Fortis 60ml
Simple sugar syrup 10ml
Bitters (whatever you like) couple of drops

Stir down the ingredients on ice and transfer them into a tumbler with a decent big ice cube. Garnish with a dehydrated orange.
Lastly, what are you drinking right now?
I'm making whisky sours at the moment as our lemon tree is absolutely laden with ripe fruit. I need a way to use them all!
Header Image - Starward Distillery, source: Instagram
Royal Horticultural Halls, London, The Lindley Hall, 80 Vincent Square, London SW1P 2PB, United Kingdom, United Kingdom
Register Now
Royal Horticultural Halls, London, The Lindley Hall, 80 Vincent Square, London SW1P 2PB, United Kingdom
Register Now