Wharf Distillery - The Smallest English Distillery
Not lacking in charm or quality, the impish Wharf Distillery creates artisanal spirits and an award-winning whiskey.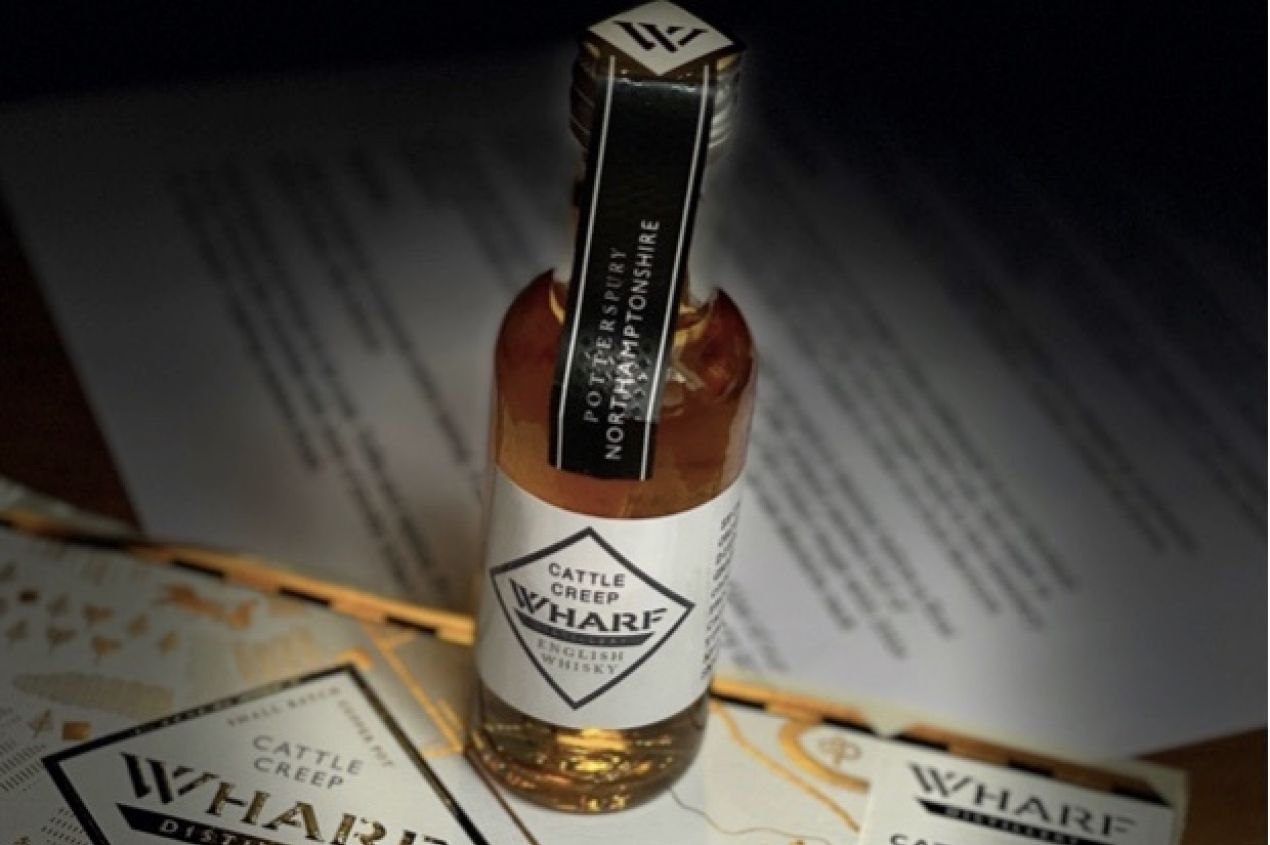 Known for being Northamptonshire's only grain to glass distillery, Wharf Distillery is an independent, small-batch, copper-pot distillery. Wharf produces a range of artisan premium spirits and liqueurs from raw materials: grain for their whisky, single malts, gin and vodka, and local fruit for brandies and apple-based liqueurs and aperitifs.
They pride themselves on crafting quality products from their beautiful farm, located in the heart of the South Northamptonshire countryside and welcome anyone to come and see how it is all done on their hand-beaten copper pot stills from Portugal.
Currently, they are the only grain to glass distillery in Northamptonshire, which means that they don't just buy in neutral spirit to make their products, they actually ferment raw ingredients to create initial base alcohol, e.g. cider, wine, beer, and then distill these to create high strength spirits, e.g. brandy, apple brandy, gin, and single malt whisky.
They are also proud of the fact that they have now released their first Whisky (called Cattle Creep), making Wharf the smallest English Whisky distillery, and only the 8th English distillery since 1903 to release a whisky.
Currently, their portfolio includes whisky, a range of innovative single malts, beer spirit, brandy, apple brandy, vodka, lemon spirit, anEnglish rum and, of course, gin. Wherever possible, they create the base alcohol before distilling or else work closely with local vineyards, brewers, and cider makers. Some of their gins use cider to make the base spirit, others use a neutral spirit derived from either sugar beet or wheat.
Their London dry gins take inspiration from botanicals growing around the county as interesting places. The 'Od Silson' Silverstone gin takes its inspiration from the woodlands surrounding the iconic race track.
Their classic range above is released under the Wharf label.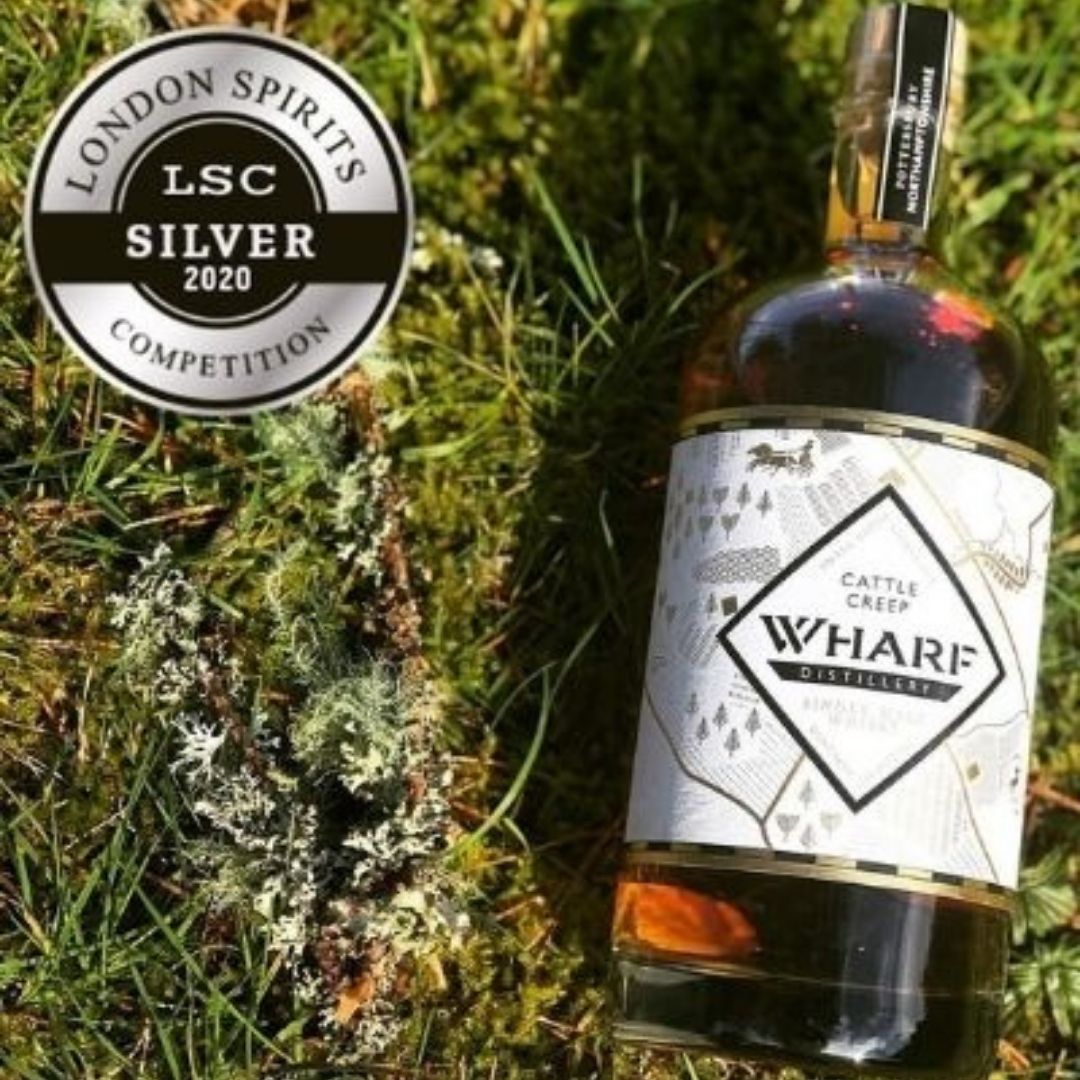 Their Cattle Creep 58.8% cask strength English Whisky won a Silver medal with 87 points at the 2020 London Spirits Competition.
The distillery is located just off the A5 Watling Street in Potterspury. It is not open to the general public but you can buy their products from a growing range of local independent retail outlets as well as from their online shop which offers free local collection or drop-off.