Whiff the Finnish sea with Heidell Gin
Meet Heidell Distillery's Erika Heidell, who believes that every sip of their wonderful gin is a voyage of enjoyment.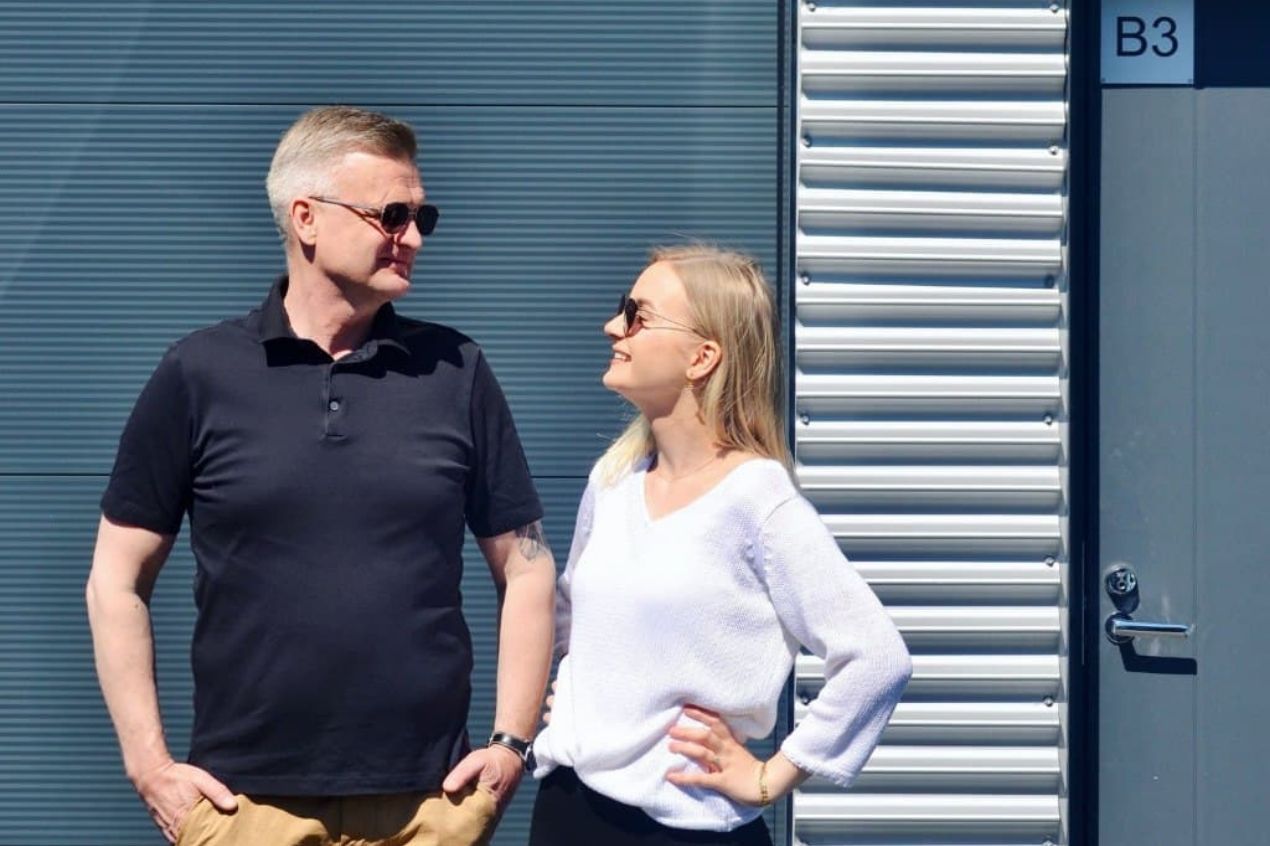 Set in the picturesque town of Naantali, Finland, is the Heidell Distillery Company - home to a range of small-batch gins and vodka. Heidell Distillery's journey began in 2019 and was inspired by the story of retired navy officer Timo Heidell (also the CEO and Master Distiller) whose life-long dream was to create spirits that honor his family's culture and lifestyle by the tranquil Finnish Archipelago Sea.
So, together with his daughter Erika, Timo built Heidell Distillery, and today continues to honor his family, the spirits of Finland, and his love for the craft through the premium spirits they produce. Taking a leap in their early years, the Heidell Original Gin was awarded a silver medal at the London Spirits Competition 2021.
We spoke to Erika Heidell, co-owner at the distillery, who, with her love for the craft and working with her father, shared with us the journey of Heidell Distillery with an aim to continue growing the brand to great heights.
"We believe that this is only the beginning for our distillery, our long-term plan is to grow and expand our product family and business," says Erika.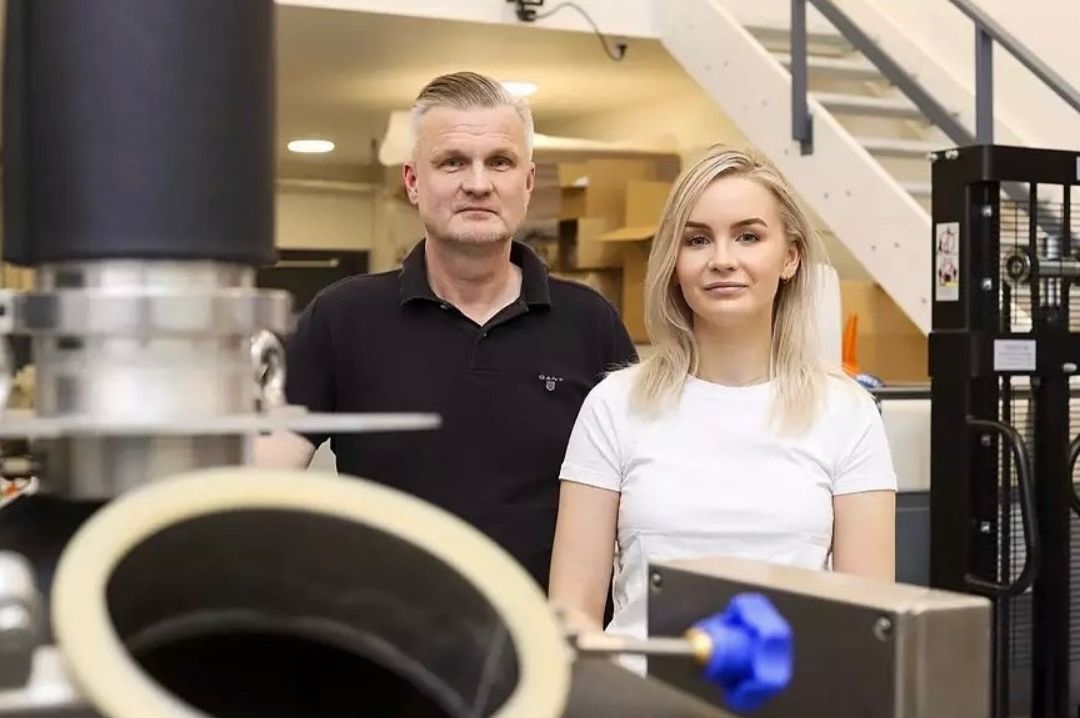 Timo Heidell (Owner & Master Distillery), Erika Heidell (Owner)
Tell us a little bit about your brand.
Our brand is distinctively Finnish; modern and clean but unique and premium. Our product labels are inspired by the flag of Finland and the Finnish yacht club ensign. Thus, the maritime atmosphere of the Finnish archipelago conveys strongly through our products. Also, our hometown Naantali – "the sunniest city in Finland" – has influenced our brand through its enchanting views and history as being one of the oldest towns in the Finnish archipelago.
According to you, what makes a great spirit?
Our initial answer is quite simple: pure water. All spirits are a mix of alcohol and water, water being the main ingredient in quantity, so the taste of any spirit is highly dependent on the quality of water. Luckily for us, water in Finland is among the cleanest and highest quality in the world. Then comes the delicately formulated recipes and carefully selected ingredients and botanicals. Preferring and favoring local and domestic producers is important. Furthermore, the latest distillation technology and processes guarantee the high quality of handcrafted small-batch spirits. A great spirit is made with passion and dedication and has a balanced but distinctive and soulful taste.
What would be your typical day at work?
Our typical workday at the distillery consists of distilling, bottling, sales, deliveries, product development, and emails. We love our work because every day is different, there is no day that is the same.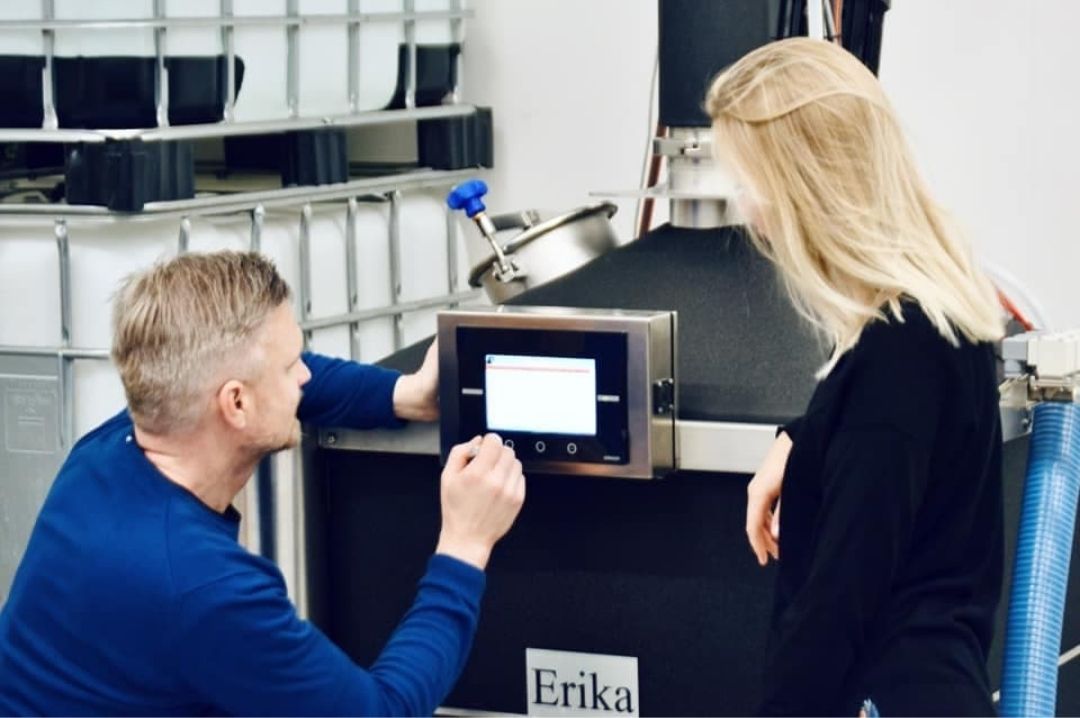 Timo & Erika firing up the iStill Hybrid 500
How often are you firing up the stills and how long does a batch take?
We fire up our hyper-modern still, iStill Hybrid 500, once a week, and distilling a batch takes approximately 10 hours.
What excites you the most about your brand?
The most exciting part of our brand is our love for creativity, craftsmanship, and, most importantly, good taste. Our brand essentially reflects us – the people behind Heidell Distillery Company. Hence, we want our products to portray our values and ideology and, when it comes to our brand, we believe in quality, integrity, and transparency.
It is a privilege to handcraft premium quality spirits that not only tell our story but also honor our culture and homeland. We consider our products to be a nocturne for the Finnish Archipelago Sea and its maritime atmosphere. Every sip is a voyage of enjoyment.
What spirits do you consider your flagship spirits and why?
Heidell Gin is our flagship spirit for two reasons. Firstly, figuratively speaking, Heidell Gin is Heidell Distillery Company in a bottle. It is a true handcrafted gin combining traditional taste with the aroma of sea breeze. Secondly, Heidell Gin was the first product that we launched in January 2021 and is our best-seller, opening the spirits market and industry for our distillery. Heidell Navy Strength Gin, on the other hand, is the big brother of Heidell Gin, a true handcrafted gin combining traditional taste with the aroma of a stormy sea.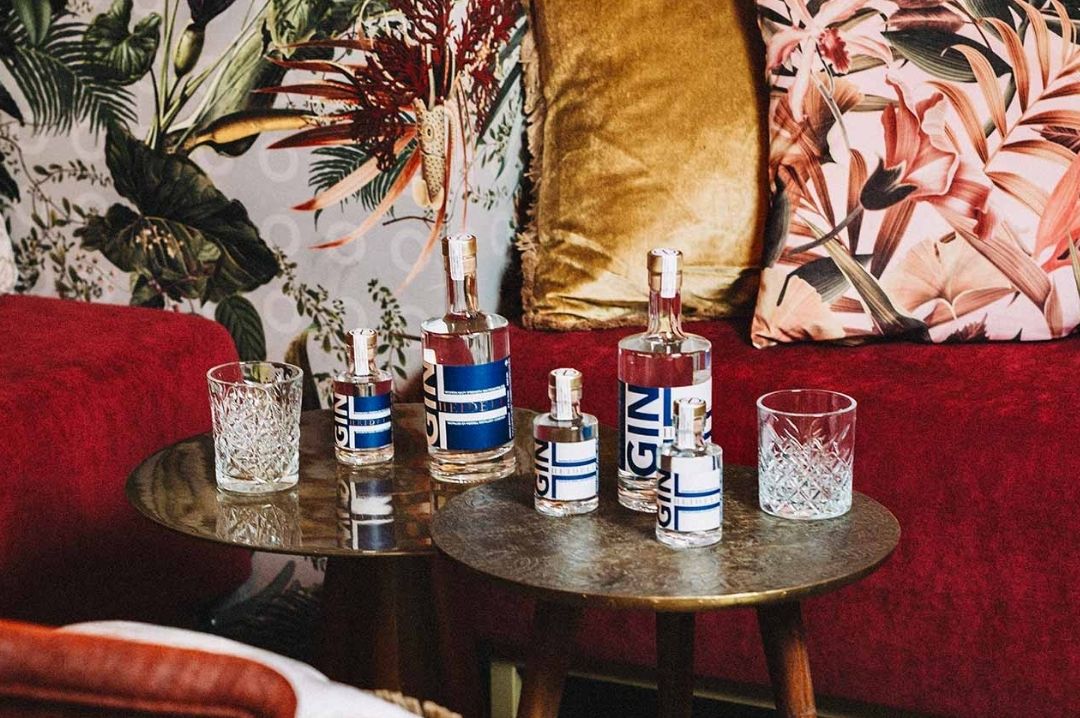 Heidell Gin
Are you working on something new right now?
We are always working on something new because we strongly believe that innovation is one of the most important factors of success. At the moment, we are working on a new product (or two) but what type of spirit, that is a secret for now.
Where can we find your products?
In Finland, all of our products can be found from Alko, the Finnish national alcoholic beverage retailing monopoly. Also, many restaurants and bars around Finland, particularly in Naantali and Turku area, are serving our spirits. Alkostore24 sells our products in Germany. Furthermore, we have ongoing discussions with different distributors and retailers in Europe to widen our sales abroad.
Do you have a distillery tour/tasting room experience set in place?
Unfortunately, we do not currently offer distillery tours or tasting room experiences. Although our distillery has taken big leaps forward in the last two years, the reality is that we are still a young company in its early stages and we concentrate mainly on developing and growing our distillery and business. That being said, distillery tours and tasting room experiences are definitely part of future plans.
What are some of the spirits you have on your personal shelf?
Of course, all Heidell Distillery Company spirits can be found from our master distiller Timo's shelf, with the Heidell Barrel Aged Gin right at the front. But, in addition to our own products, there are also many excellent gins from other Finnish distilleries.
Can you share some cocktail recipes with your favorite spirits from the brand?
You can never go wrong with Heidell Gin & Tonic: 4cl Heidell Gin, 12 cl Fever-Tree Premium Indian Tonic Water, sea buckthorn berries, and a sprig of mint.
Heidell Russchian is another great choice: 4 cl Heidell Barrel Aged Gin, 12 cl Schweppes Russchian, and a slice of lemon.
Heidell Mule is also refreshing and delicious: 4 cl Heidell Vodka, 8 cl ginger beer, and 2 cl lime juice.
What can we say, we just love the classic cocktails!
What are some upcoming drinks trends, according to you?
Gin, whiskey, and tequila have been booming the last few years, which is great, but we would like to see more buzz about vodka due to its versatility and mixability. Also, we believe that the appreciation of craftsmanship and quality over price will increase in the future.
Lastly, what are you drinking right now?
Right now, we are (unfortunately) drinking coffee but, after work, a sauna and a Heidell Gin & Tonic is the perfect plan.
Royal Horticultural Halls, London, The Lindley Hall, 80 Vincent Square, London SW1P 2PB, United Kingdom, United Kingdom
Register Now
Royal Horticultural Halls, London, The Lindley Hall, 80 Vincent Square, London SW1P 2PB, United Kingdom
Register Now