Food and Wine Pairing Suggestions For London Drinks Enthusiasts
Every perfect pairing is a struggle between science and tradition over which foods pair best with which wines.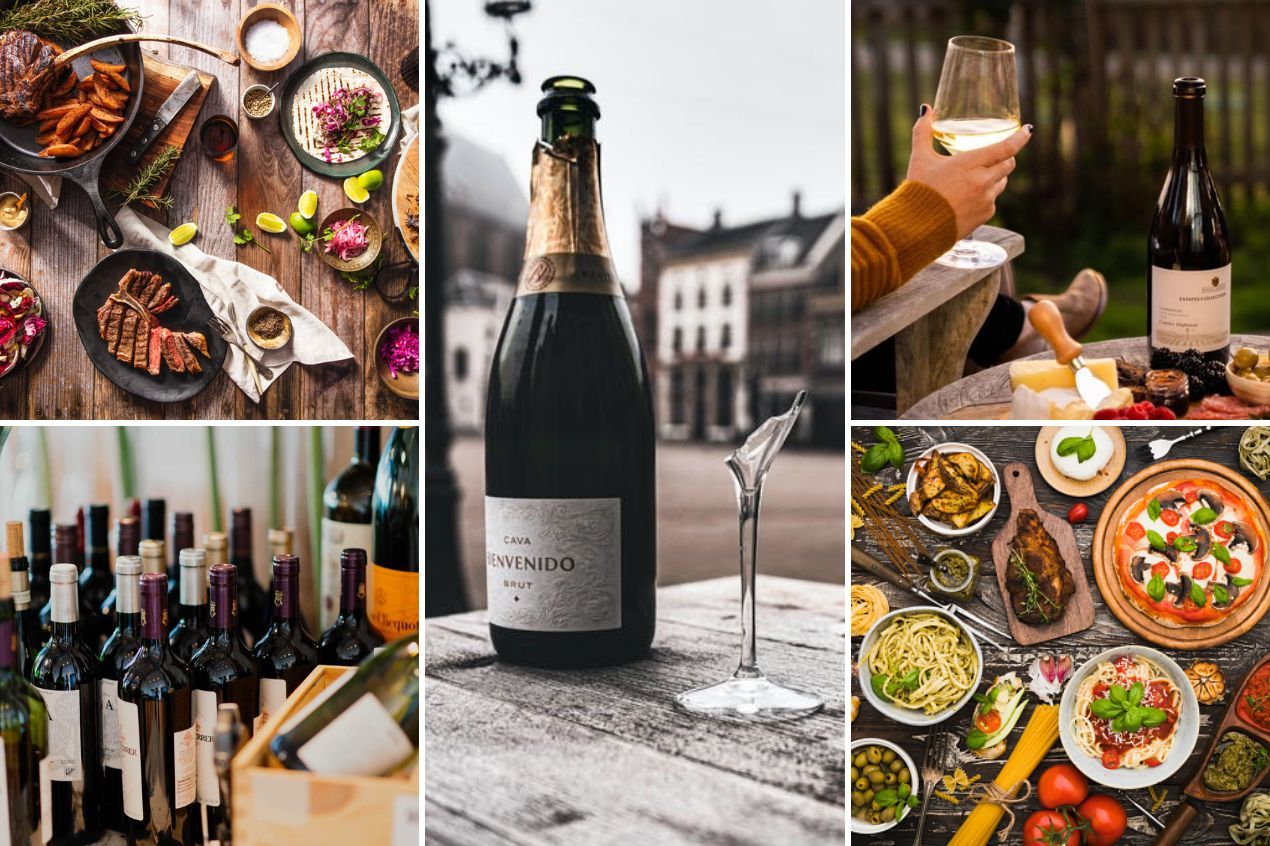 Consequently, matching food and wine is an artistic endeavor similar to a scientific experiment. Knowing how to establish the ideal food and wine pairings will ensure a fantastic dining experience every time because the most pleasurable meals are shared.
To get things going, we polled some of London's greatest sommeliers to find out their favorite wine and food combo.
Vitor Silva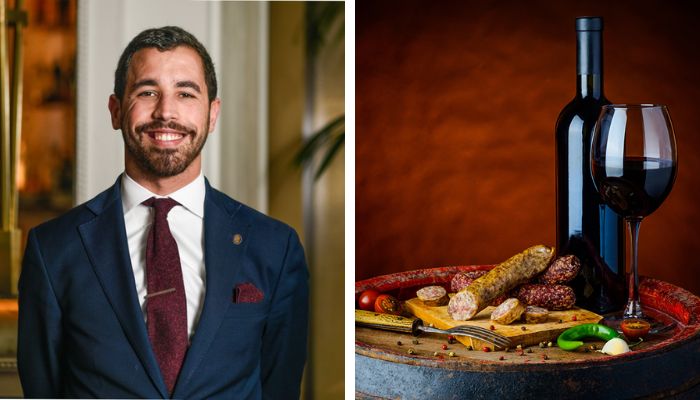 Vitor Silva, Head Sommelier at Le Comptoir Robuchon
Pointing to seasonality, since Morels Mushrooms were recently in season, served together with a rich, creamy sauce and a slow-cooked egg and pairing them with a Chardonnay from the Jura goes very well; specifically, the ouillé styles. The slightly oxidative character and higher acidity of the wine pair beautifully with the richness and umami character of the egg, the earthiness of the morels, and the creaminess of the sauce.
Lukas Merta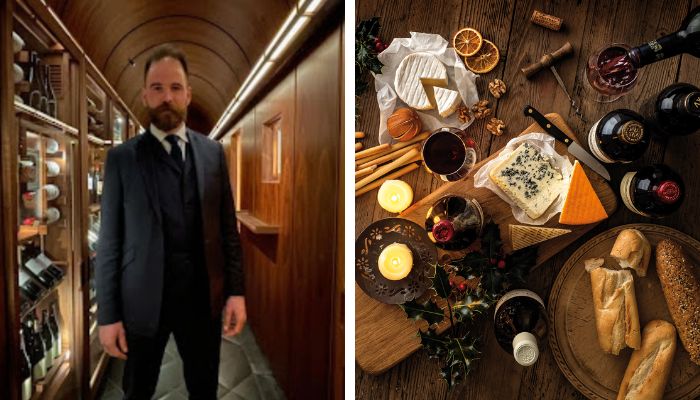 Lukas Merta, Assistant Head Sommelier at the Grill in Connaught hotel
A simplistic combination works for me the best. Besides that, to be honest, I would very often choose wine for me that doesn't ally with the food, but in the end, if you enjoy both things, your brain will be able to connect them.
In current restaurant settings, our guests enjoy these combinations:
-Spit Roasted Organic Racan Chicken with Condrieu, La Petite Cote, from Domaine Yves Cuilleron in 2019
-Home made Scotch Egg with Riesling Kabinett, Scharzhofberger from Egon Muller in 2018.
-Smoked grilled artichoke hearts with Gruner Veltliner, Ried Lamm, from Schloss Gobelsburg in 2019.
-Balik smoked salmon with Semillon, Vat 1, Tyrell's wines in 2008.
Lewis Allport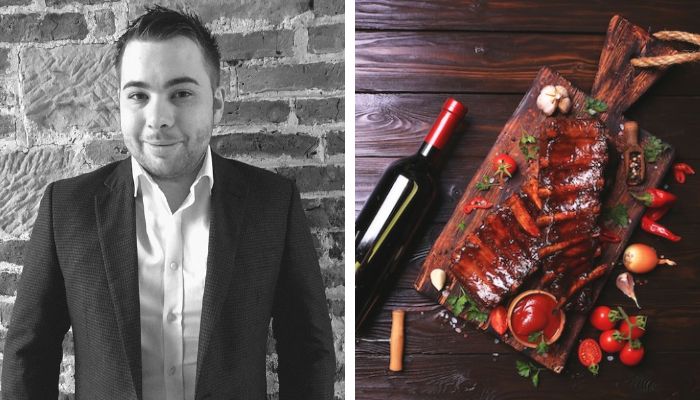 Lewis Allport, Sommelier at Dolan Hotel Group
I'm a little old school in some of my pairings. I love blue cheese and dessert wine, for example. One of my favorites is belly pork with apple paired with off-dry Riesling. Enough acidity to cut through the fat and cleanse the palate but just enough sweetness to work perfectly with the apple. For me, it is all about balance.
Anastasios Karakasis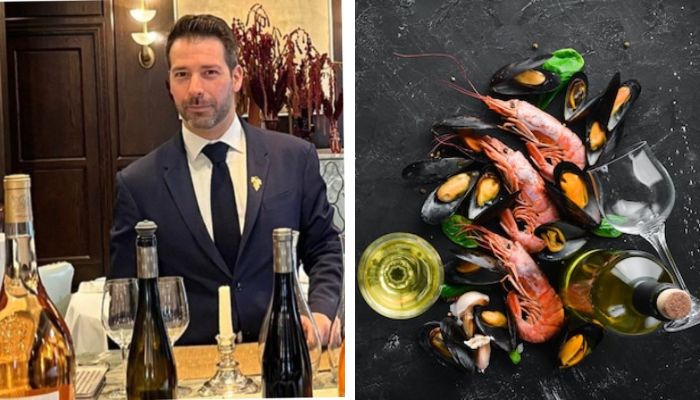 Anastasios Karakasis, Sommelier at Marcus Wareing Restaurant
I love to fish and seafood. Usually has to be simple. A sea bream or a sea bass roasted in the oven with vegetables alongside an Assyrtiko from Santorini island. My favorite is Cuvee Monsignori from Argyros Estate. Notes of sea spray, fennel, and candied lemon on the nose while the palate is so textured and so saline.
Lucas Reynaud-Paligot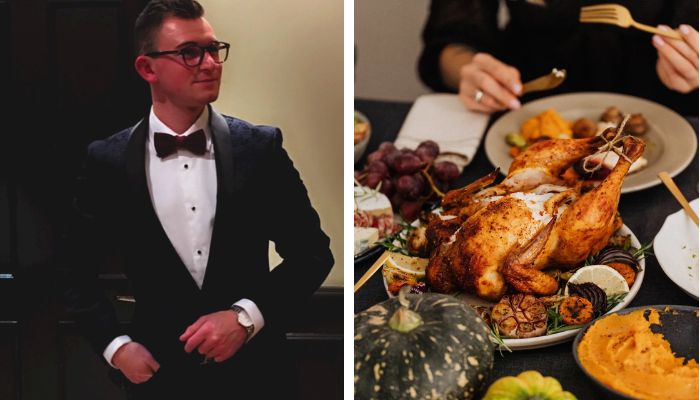 Lucas Reynaud-Paligot, Sommelier at Hélène Darroze at the Connaught Hotel
We are doing 4 differents wine pairings in Hélène Darroze. Three different wine philosophies and one non-alcoholic one. My personal favourite is Scallops, Tandoori spices, carrot, and citrus mousseline, finished with beurre noisette.
We are serving an orange wine or skin contact wine from 2018 Trebbiano l'Erta, Paolo e Lorenzo Marchionni, Tuscany, Italy. Otherwise, Lurra restaurant, Lady of the grapes.
Pietro Gabriele Zona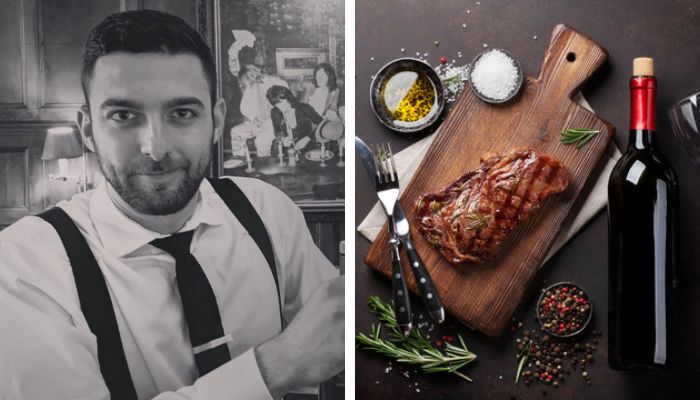 Pietro Gabriele Zona, Dinner By Heston Blumenthal at Mandarin Oriental Hyde Park
Try to consider Champagne, and sparkling wines in general, more often for your starters, you can find delicious surprises there. It's always about surprises, don't be afraid to try something new. We have enough aficionados of Malbec and steak, and even it works as heaven.
Erik Simonics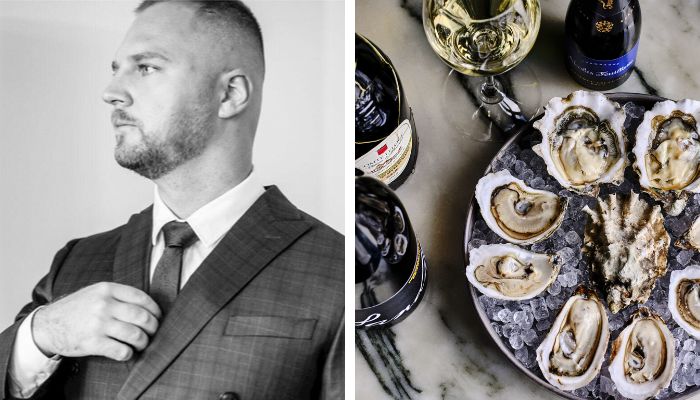 Erik Simonics, Sommelier at The Birley Clubs
Take some fresh oysters from Borough market, get a bottle of Champagne and just sit by the river and watch the World passing by.
Nicola Perrone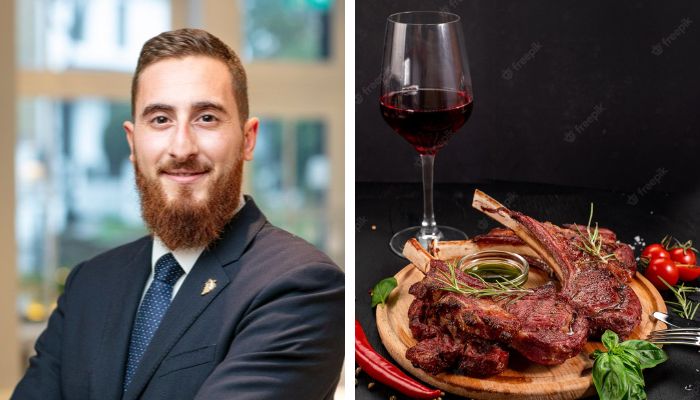 Nicola Perrone, Head Sommelier at Zuma, Hong Kong
I found really interesting the zuma spiced lamb with Côte Rôtie Réserve, Stéphane Ogier 2015.
Elton Muço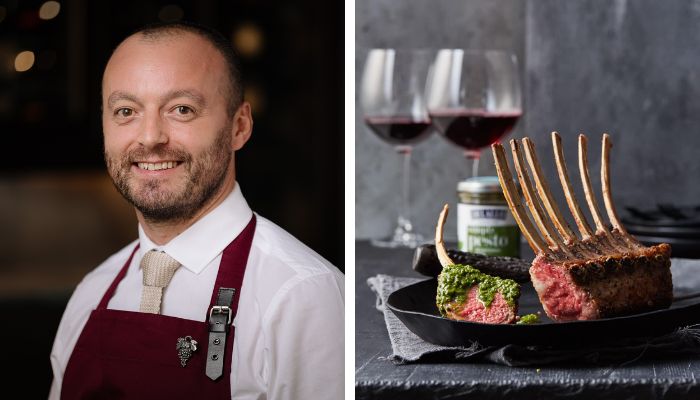 Elton Muço, 67 Pall Mall
Herdwick lamb with lamb stock on top of it, courgette,basil and ricotta with Brunello di Montalcino Biondi Santi Tenuta Greppo Riserva 2012.
Food: Lamb has a strong taste and is served with lamb stock to add richness, flavor intensity, and complexity. Succulent & Persistent.
Wine: To be decanted 1 hour before service!
Brunello ( Sangiovese Grosso) is high in acidity (freshness) to cut through the richness of the lamb beautifully, the entire body and persistence of wine will go against the texture and the persistence of lamb. The tannins will combine with the proteins of lamb to be softer and gentle.
Endless black cherry character aftertaste with a slightly bitter finish which is to die for and leaves the palate ready for the next bite.
PS: 2012 is the last vintage produced by Franco Biondi Santi.
Federica Zanghirella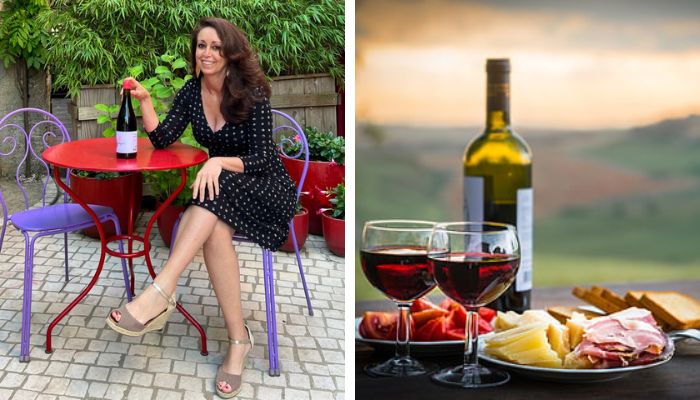 Federica Zanghirella, Vice President at The UK Sommelier Association
I could write a full article only about my favorite wine and food pairing. But my most unforgettable and unexpected experience was a foie gras steak with soya sauce and hazelnut crums paired with a 49-year-old sake. The nutty complexity of the vintage sake and the savory umami sensation were perfectly paired with soya reduction and hazelnuts. The combination was beautifully balanced thanks to the great smoothness of the sake in contrast with the slight bitterness of the liver. A pairing to be remembered.
So, what are you waiting for? Go to your favorite restaurant or bar in London and enjoy a luscious wine and delicious food.
Article by Aakriti Rawat, Beverage Trade Network
Royal Horticultural Halls, London, The Lindley Hall, 80 Vincent Square, London SW1P 2PB, United Kingdom, United Kingdom
Register Now
Royal Horticultural Halls, London, The Lindley Hall, 80 Vincent Square, London SW1P 2PB, United Kingdom
Register Now