Know Your Sommeliers: Adriana Valentini
What makes Adriana Valentini, a WSET Certified, London Wine Competition and LWF Judge, and an AIS Professional Sommelier tick?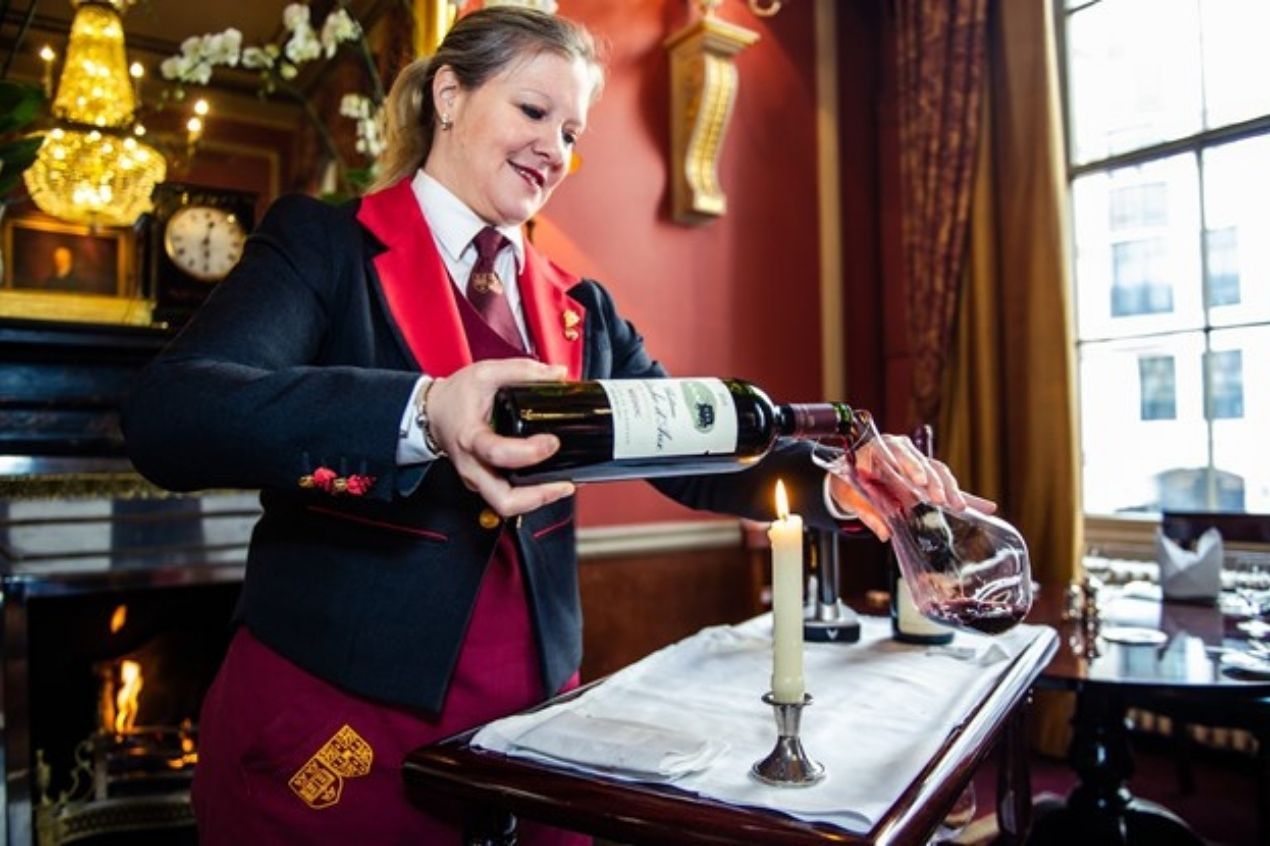 Adriana comes from Milan in northern Italy. She has been in the hospitality industry for fifteen years and has been living in UK for the past seven years. She has a rich and varied experience as Head Sommelier, F&B Executive and recently as Head of Beverage: from 3 Michelin stars Restaurant Aimo & Nadia to World Cruises, from 5 stars Corinthia Hotel London to Private Members Clubs in London (Knightsbridge and Pall Mall).
We talked with Adriana about her journey so far...
"I discovered the wine world by accident whilst attending a wine course in Beaune, in Burgundy, during a Summer holiday and I've been learning ever since. I have been working in many luxury places in London, met extraordinary people and colleagues along the way as this city is such a melting pot of cultures and it does attract talented sommeliers from all over the World. Priceless."
Where do you work now? Where did you work before this?
Oxford and Cambridge Private Members Club. The Oxford and Cambridge Club is a traditional London club. Membership is exclusive and largely restricted to those who have a degree from or who are current undergraduates of either university. More than 1,000 bottles await its members' discovery, under the expert guidance of the sommelier team.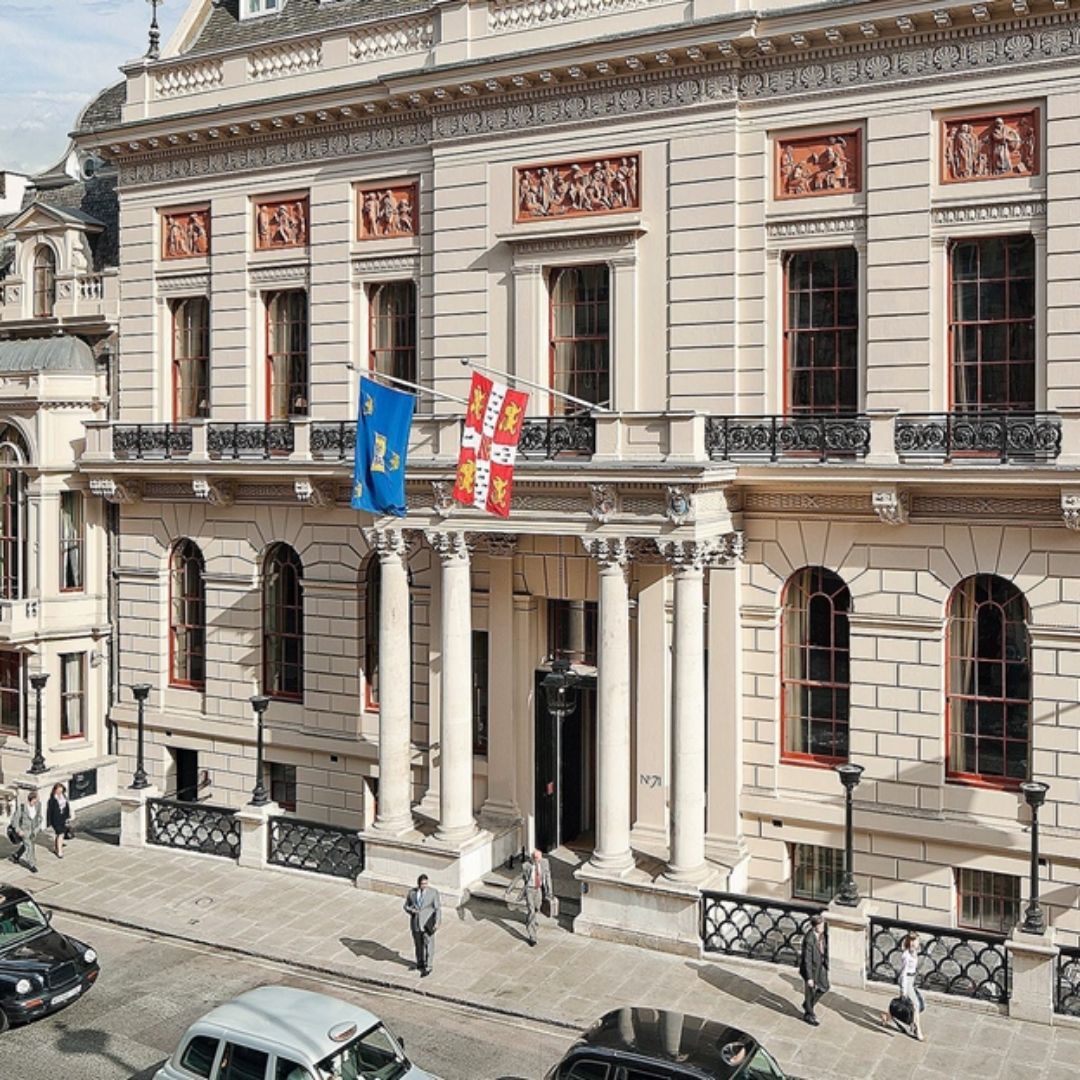 Oxford and Cambridge Private Members Club. Source Facebook
Why did you want to become a sommelier?
My degree is in foreign languages so I have never really thought to become a sommelier. My very first encounter with the wine world came after a Summer trip to Burgundy back in 2005 and my Sommelier certificate followed just a few years later. Due to an economic crisis in Italy at that time, the Real Estate Company I was working for as a translator made me redundant, so while I was already a part-time sommelier, I decided to definitely turn to the wine world and to invest my time, energy and money into a new professional life: the Sommellerie at a high level. My passion grew so the jobs which came along with it. During my journey, I was very lucky to meet some great characters and a few amazing mentors who constantly supported me and let me thrive till it came to my decision to work abroad and eventually moving to London in 2014 and study wine at WEST.
How according to you has the role of the sommelier evolved, especially now during covid times?
I truly believe the role of the sommelier has always been of support to the Front of House, now more than ever as we all are living unprecedented times. I personally believe that in order to be a professional sommelier you should be knowledgeable, attentive and be able to see the big picture ' on the floor': welcoming guests and taking them to their reserved tables as a proper Restaurant manager - first impressions do always count - being prepared with the daily special on the menu and trying always to please your guests serving and cleaning tables as any chef de rang does. Adapting to last-minute tasks is the keyword.
What are some of the most important skills for a sommelier?
A skilled sommelier should be humble but well prepared, attentive and curious as what you liked the most in the past might change with time and experience alongside your palate taste. I like to consider myself like a "speed dating psychologist" and I do recognize myself 100% in this quote:
"a skilled sommelier can work out what sort of person you are, how well off you are and what you really fancy most within a very short period of time, maybe with only a few sentences into a chat — and then take you there quickly, picking up on any hints you drop along the way".
Just tremendously true!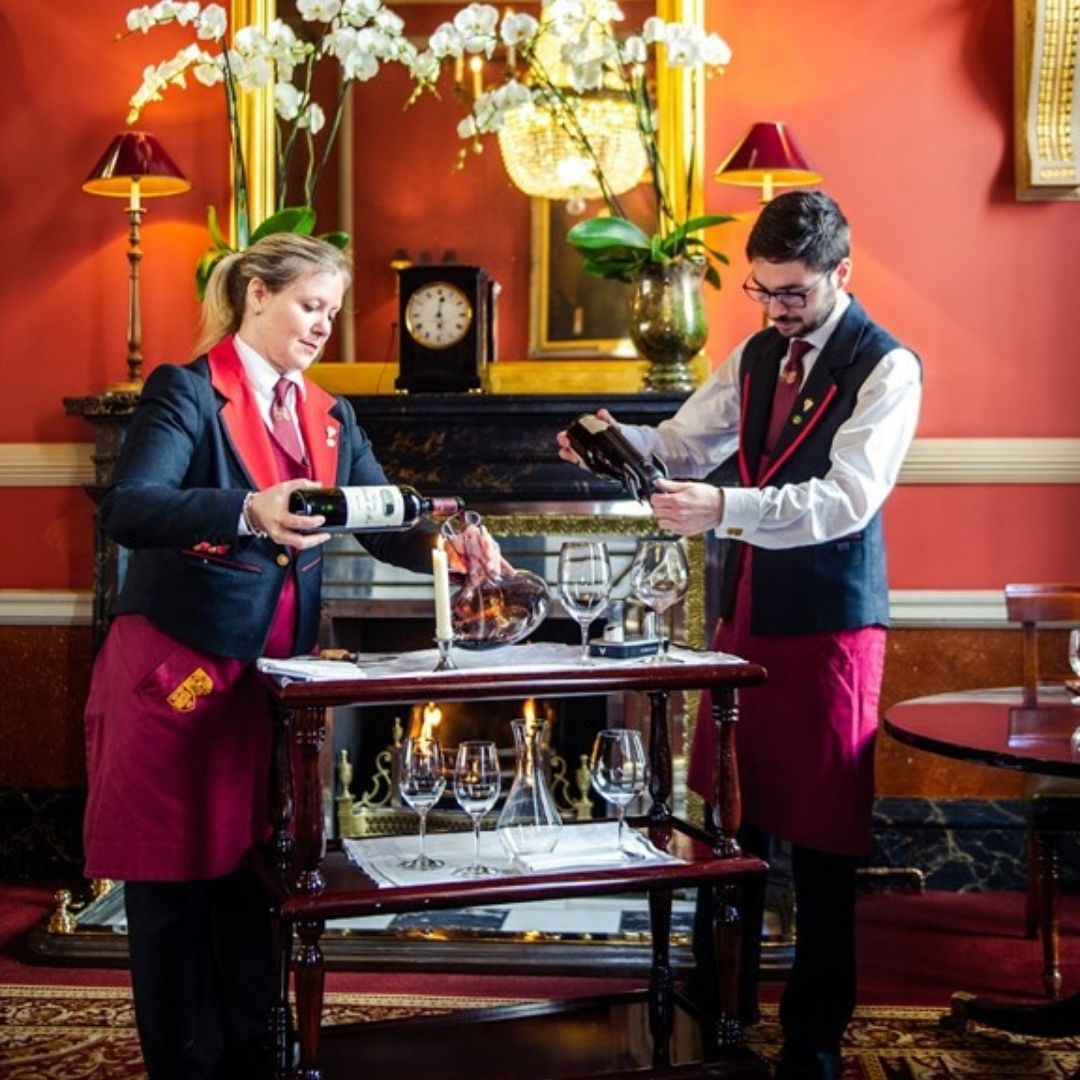 Adriana Valentini working at Oxford and Cambridge Private Members Club. Image Courtesy: Adriana Valentini
What do you look for when you plan to buy wine for your business?
In my opinion, discussion and comparison are the basis for this business: my team is also involved in key decisions and I really proud of myself as Head of Beverage to listen to what they may like or dislike despite purchasing the "right wines" always needs experience and yet some luck. A few key factors are the restaurant identity, food matching, how to meet and to exceed your customer expectations. The wine list reflects the sommelier personality and it should also represent the establishment behind it. It's a hard and exciting job at the same time if you also enjoy yourself while doing it.
Your favorite places to enjoy great wine in London?
- rustic and casual: Champagne plus Fromage; Gordon Wine Bar;
- Italian: Passione & Vino (Shoreditch);
- innovative: the vibrant Frog Hoxton; Bibendum Oysters Bar; Trinity (Upstairs); Hyde…where should I stop?!?
What is your approach to matching food and wine?
Pairing is not an exact science, but a subjective art form that can be learned. I personally love the contrast in Wine and I do also embrace my mood of the day and the dish I have in front of me: a very interesting combination from every angle.
If you had to pick one red and one white wine as your personal best? which wines would they be?
I am proudly Italian so I have a real passion for red wines...I would definitely pick a vintage Barbaresco or a classic Barolo in style and a dosage zero Champagne
What's the best part of your job?
My guests smile, when they leave the restaurant happier than when they arrived for dinner and when they eventually tell me: "Adriana, would you choose for me tonight". A real moment of trust and joy inside out
What movies and TV shows are you watching or recommend on Netflix or Amazon Prime in this Covid-19 times?
I do not have Netflix or Amazon Prime so when I am at home I do like to watch thriller movies and among British comedies, my favorite one is The Graham Norton Show
Any favorite food and wine pairing suggestions for London drinks enthusiasts?
One of my wine pairing made in heaven with roast Duck is a stylish Red Burgundy with a bit of age on it. It does complement the duck's flavor if we talk about a Chambolle-Musigny Les Amoureuses Wine.
Les Amoureuses is the most famous and highly respected of the 24 Premier Cru climates in Chambolle-Musigny. The site's name translates to "The Lovers", how romantic is that!
This bold yet elegant savory Pinot Noir combines its fruity profile with the gamy character of the meat. The proof of the pudding is in the eating, simply divine.
Adriana Valentini is one of the leading Sommeliers of London and also is a judge at the London Wine Competition whose mission is to bring the best wines forward for consumers of London.