Know Your Sommeliers: Matteo Furlan
Meet Matteo Furlan - UK's Best Sommelier and Head Sommelier at the Ritz Restaurant London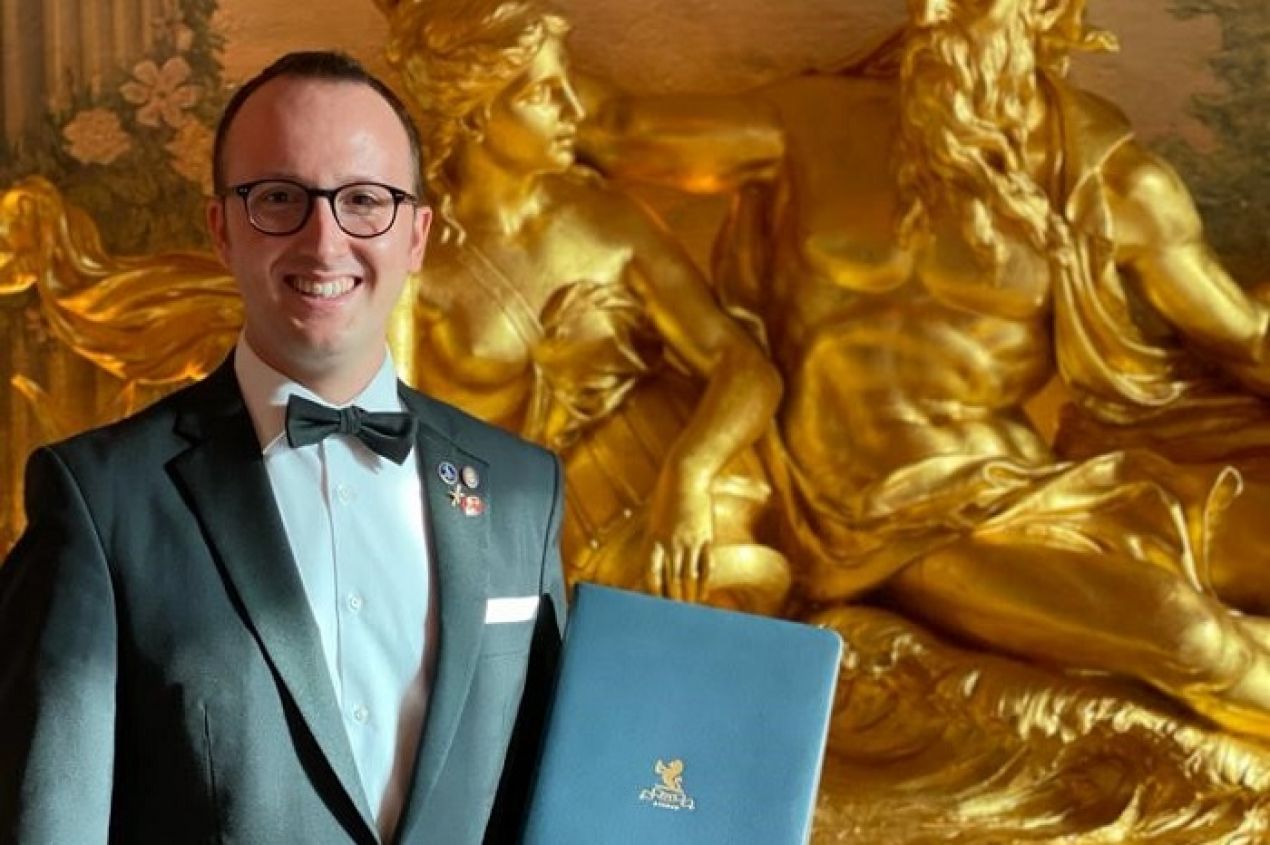 Matteo, tell us something about yourself
I came from a little town near Venice where my family used to run a hotel. Being in hospitality has always been part of me. I have graduated in Tourism and Catering management. After my study and the completion of the sommelier courses in Italy, I decided to gain experience from some 5-star establishments around Europe. In 2015 I arrived in the UK and worked for two important companies, Caprice Holding and Hakkasan Group. Almost four years ago I had the opportunity to join the Ritz Hotel as Deputy Head sommelier, and after two years I have been promoted as Head Sommelier. I now manage a team of 7 and the daily operation, coordinating a wine list of 1200 references from all over the world. I won the award of the Best UK sommelier and am a judge at the London Wine Competition.
Where do you currently work?
The Ritz London, one of the best fine dining restaurants in London where I oversee a team of 7 people and managing a wine list of 1200 wines.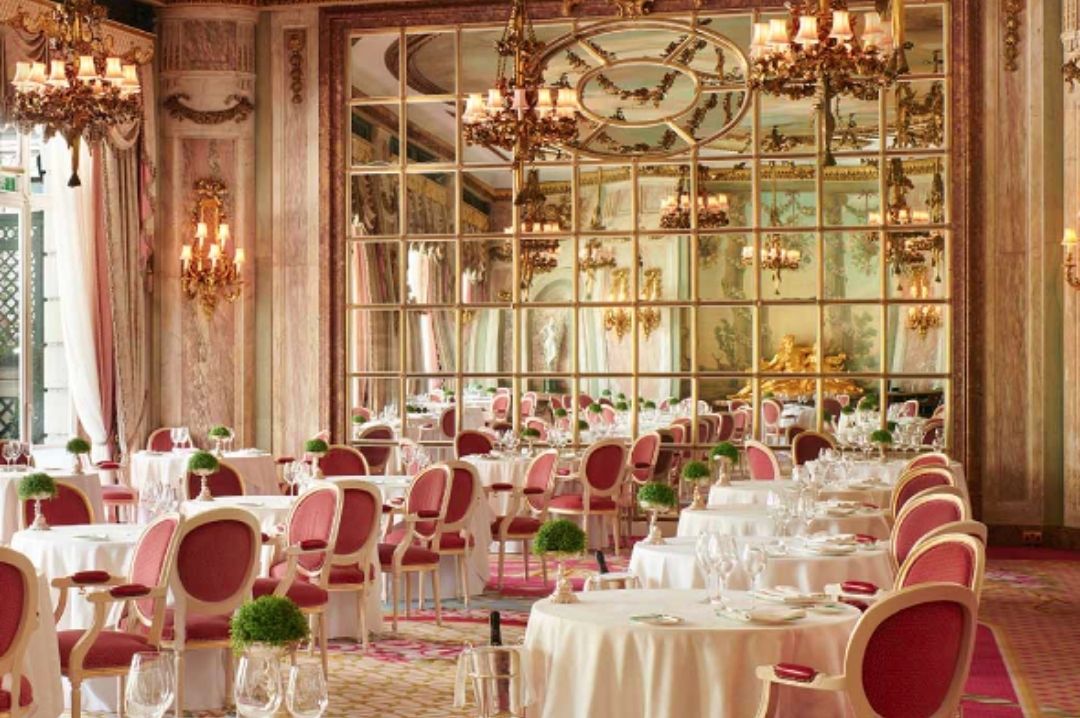 Why did you want to become a sommelier?
Working in hospitality, I developed an interest in wine at an early stage, I was always asking questions to my managers, I wanted to know everything about the history of the producers and their philosophy. I was working in a little fine dining restaurant and one day the restaurant manager, (I think he was overwhelmed by me asking so many questions), suggested to me the Sommelier Course, which I joined straight away. That course opened my eyes to the wine world and I haven't stopped. since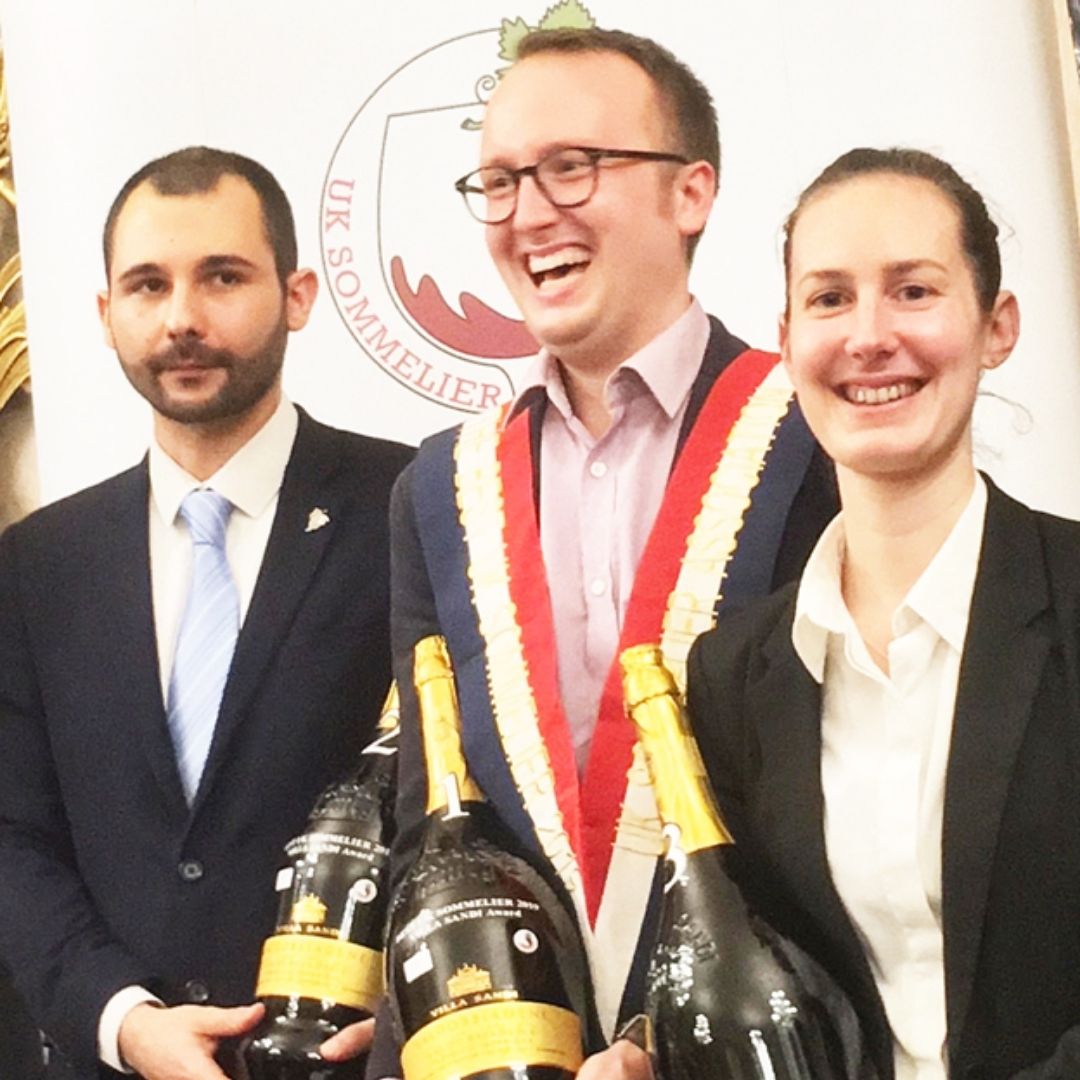 How according to you has the role of the sommelier evolved, especially now during covid times?
The role of the Sommelier in my opinion is facing numerous challenges. First of all, many places will not call back their Sommeliers to save on payroll and will reduce the wine offerings to a more simple straightforward listing. Secondly, we cannot, at least for the moment, travel, visit wineries, meet producers, and attend all the prestigious tastings, which I miss a lot. Thirdly, there's been a shift towards the online world, the Zoom platform is booming. We now attend from home, online masterclasses, tasting, and judging competitions.
The new way keeps us all in the loop but cannot create the same buzz of excitement around an in-person event. I think this was also a good opportunity for all the sommeliers to extend their skills and knowledge, we always complain that we don't have time, the one thing we should have had plenty of!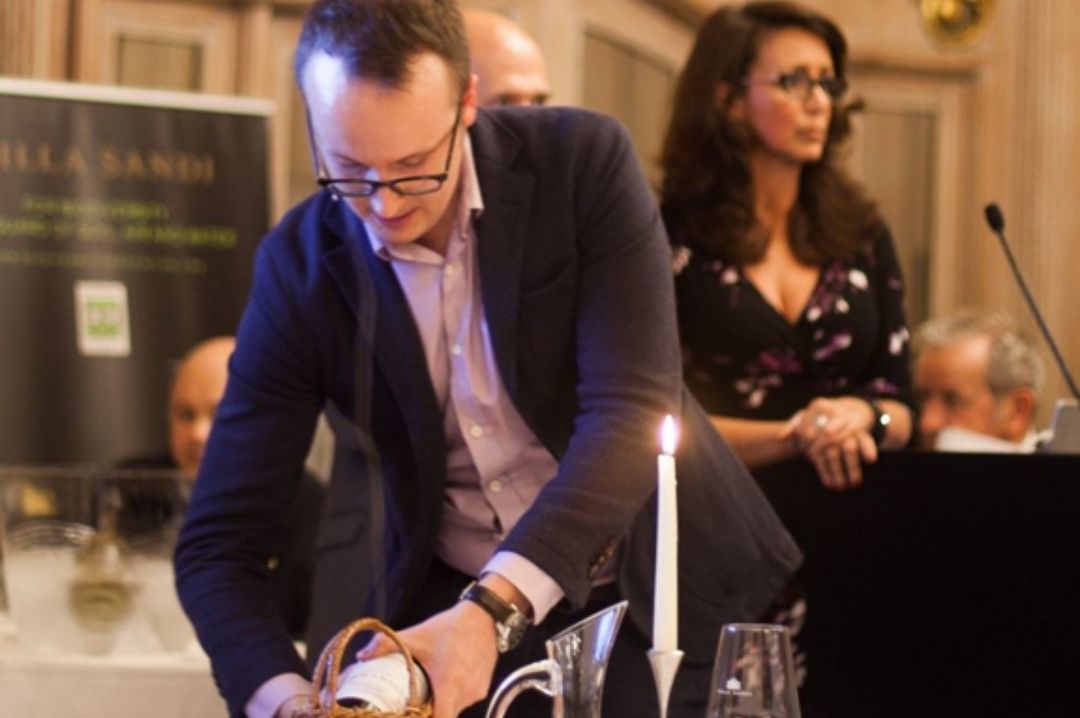 What are some of the most important skills for a sommelier?
A great sommelier must be able to deeply understand people and have a solid knowledge of the world of wines. The ultimate goal is being able to offer our guests unforgettable experiences, tailored to each style and interest. Wine is a very personal, sometimes intimate affair. It is all about asking the right questions, listening, and letting the wine tell the story. Needless to say, customer service is key: never ask your guests directly what their budget is!
What do you look for when you plan to buy wine for your business?
I have a team-driven, hands-on approach to selecting wine. Periodically I organize blind tastings with the rest of the sommelier team, ranking bottles and exchanging views without preconceived ideas. It is important that the entire team is on board when buying wine as they need to be confident when making recommendations to guests. I also want to make sure that the wine has an authentic and unique story to tell. Occasionally, we visit producers to learn more about their vision as well as their products.
Your favorite places to enjoy great wine in London?
I haven't had the chance to be much of a socialite during this summer! Over the past few months, I took the opportunity to rediscover my own wine cellar, often with friends and an excellent meal. To be honest I have been missing a good glass at a few of my go-to spots, such as Humble Grapes, Andrew Edmunds, Vagabond Wines, and Terroir.
What is your approach to matching food and wine?
My approach is pretty liberal, I like to try and experiment. I work in a very classic establishment so sometimes it is complicated to get outside the schemes, but if there are new ideas and the pairing works, why not? I am a supporter of introducing guests to lesser-known wines, grapes, and appellations. I think wine pairing is a good opportunity for engagement and a tool to explore some wine that the majority of the people wouldn't risk choosing from the wine list.
If you had to pick one red and one white wine as your personal best, which wines would they be?
Asking a sommelier which is his best pick is complicated! I think I have many wines that I love. I can tell you that during the last months the two wines that stood out for me were: white 1986 Castillo Ygay Blanco Reserva from Marques de Murrieta and as red 1997 Amarone Della Valpolicella, Mazzano from MASI.
What's the best part of your job?
What I love about my job is the opportunity of spending time with people. We can travel a lot, meeting producers and visiting stunning wineries and vineyards. We can share our views and exchange opinions every day with our guests. This job never gets boring, there is always a way to learn something new, which makes it exciting and interesting every day.
What movies and TV shows are you watching or would recommend on Netflix or Amazon Prime in these Covid times?
I think I have seen more tv during the lockdown than in the past 5 years, my partner has said! I have decided to refresh our Spanish, so we have enjoyed watching several series in the original language as La casa de Papel (also referred to as Money Heist) and Narcos.
Any favorite food and wine pairing suggestions for London drinks enthusiasts?
Some of my everyday favorite pairings are parma ham, parmigiano cheese and Blanc de noir Champagne, White Rioja, and pasta alla carbonara, beef stew with Chilean cabernet Carmenere blend.