Know Your Sommeliers: Matteo Montone MS
Meet Master Sommelier, World best young sommelier 2019 Chaine de Rôtisseurs, Wine Director at Edition, London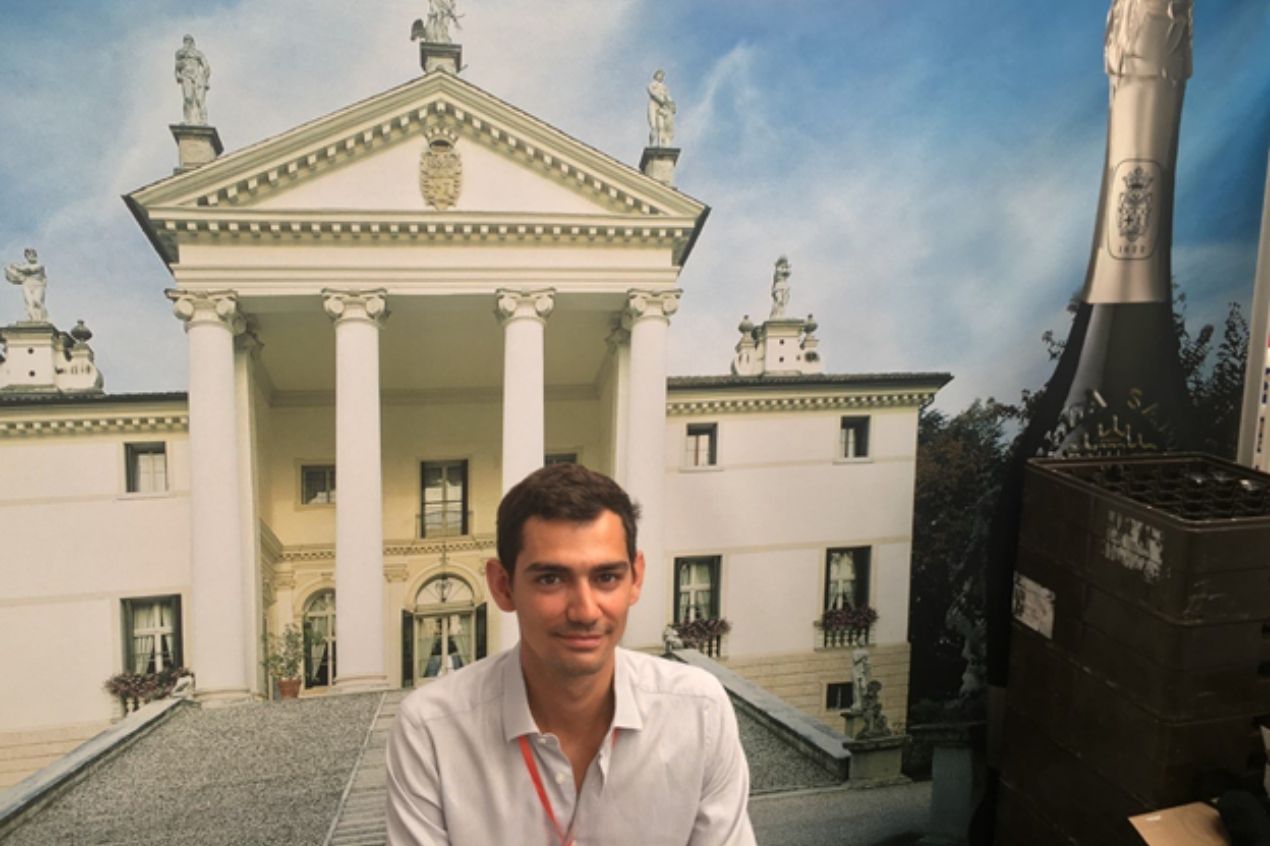 I'm Wine Director at the London Edition, a 5* hotel within Marriott portfolio and I have recently started my own consultancy as a wine educator, wine judge and writer (I'm always happy to help with anything wine-related). As Wine Director I run the wine program - being responsible for buying, sales, training and service in a restaurant, three bars and event spaces. Since I moved to London in 2013 I have always challenged myself with sommelier competitions and wine qualifications. I achieved my WSET Diploma and became a WSET Educator. In 2019 I won the World Best Young Sommelier Competition organized by Chaine de Rotisseurs and this October I became Master Sommelier.
Your current place of work / Last place of work.
London Edition Hotel.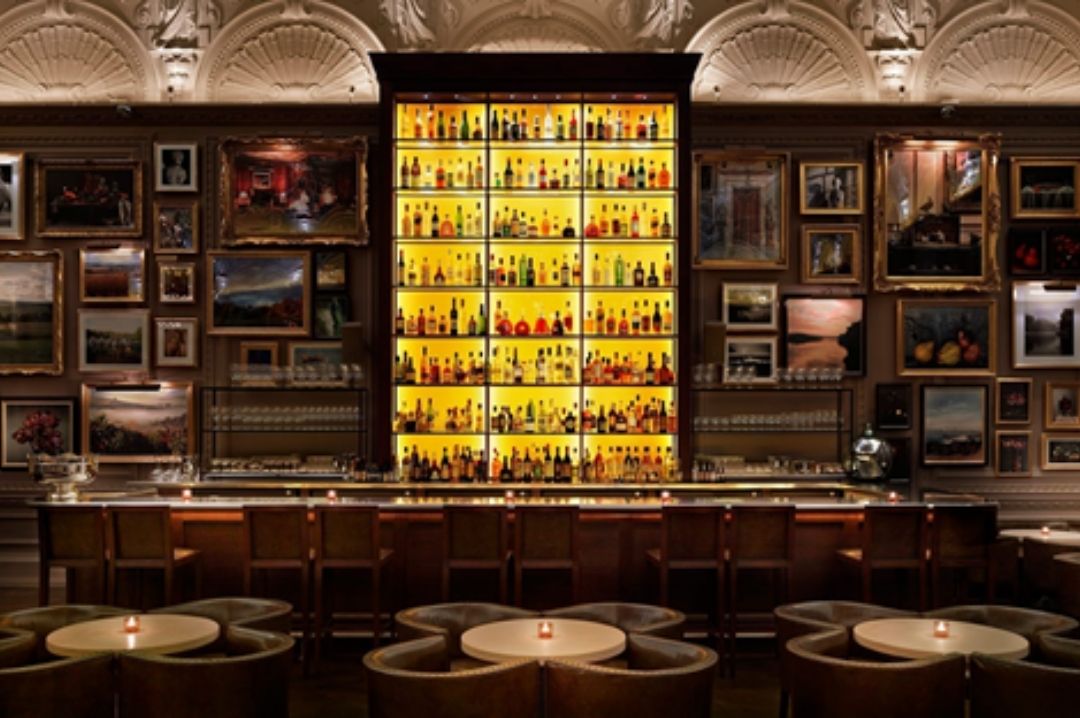 Berners Tavern - Michelin-starred chef Jason Atherton lends his culinary expertise to Berners Tavern, which has swiftly become one of London's most sought-after restaurant reservations.
Why did you want to become a sommelier?
I discovered my passion for wines in Italy when I was very young, after a trip to Montepulciano where my wife has relatives and subsequently attending wine tastings for amateurs in Milan. After a few experiences in the hospitality industry in Milan and then in London, I soon realized that I wanted to become a Sommelier and started to expand my knowledge. I love sharing my passion and knowledge with staff and guests in general.
How according to you has the role of the sommelier evolved, especially now during covid times?
I personally believe, based on my experience, that the sommelier role has definitely evolved during the years as the new trends have made the sommelier a key figure in any successful restaurant. People are more willing (and curious) to be guided by the Sommelier, especially in London where we have easy access to worldwide wines. I believe that our role hasn't changed much during Covid times. Sommeliers definitely need to gain more general skills and knowledge in order to support the floor service and be multi-tasking.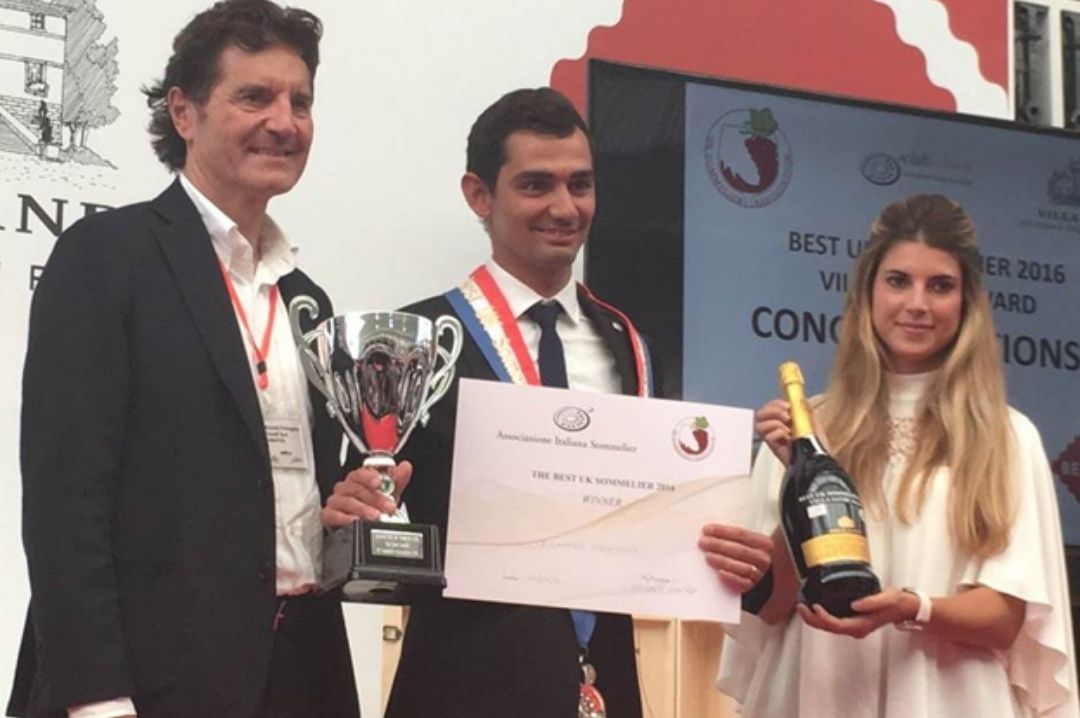 Young Sommelier of the Year and New Gerard Basset Trophy for Best in Blind Tasting
What are some of the most important skills for a sommelier?
A sommelier must be passionate and eager to know more - it's never enough. A sommelier should be well organized as good wine cellar management is fundamental. When I interview a sommelier I am always looking for great communication skills. He must know how to do an immaculate service and know-how to work under pressure. Last but not least, a sommelier should also have an understanding of the wine's financial side.
What do you look for when you plan to buy wine for your business?
When I plan to buy wine for my business I am always looking for quality, wine typicity and certainly price point. A bottle of wine should be offering good value for money.
Your favorite places to enjoy great wine in London?
I like 67 Pall Mall although I must be honest, I love to do my research and buy my bottles in order to enjoy wines at home with family and friends.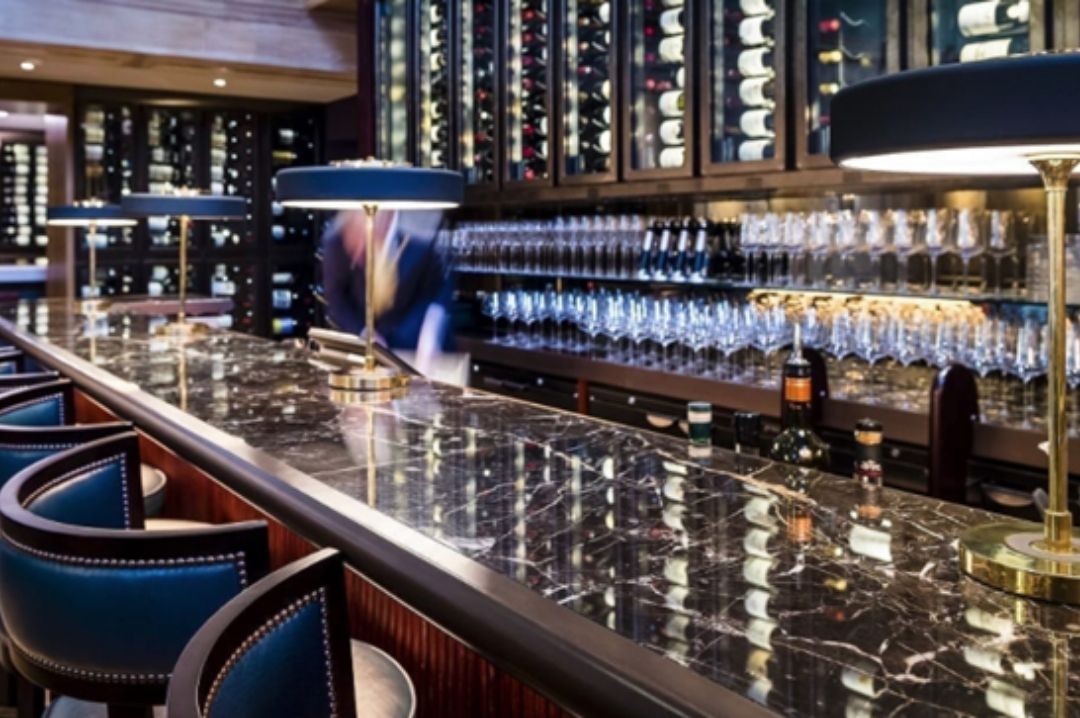 67 Pall Mall, London
What is your approach to matching food and wine?
My approach is guest-oriented. I always start from someone's preferences, as my first criteria is to meet the guest's preferences and match a wine with the food accordingly.
If you had to pick one red and one white wine as your personal best? which wines would they be?
As red I would pick a Bruno Giacosa Barolo Rocche del Falletto Riserva 2004. As a white, I would go for a Trimbach Clos St. Hune '92
What's the best part of your job?
I love tasting new wines and visiting wine regions where I can also meet the people who make the wine. I like keeping up with new trends in the wine industry. I also really enjoy the interaction with guests.
What movies and TV shows are you watching or recommend on Netflix or Amazon Prime in this Covid-19 times?
I enjoy watching food and wine documentaries as Chef's Table on Netflix. I recently enjoyed watching Donnie Brasco always on Netflix.
Any favorite food and wine pairing suggestions for London drinks enthusiasts?
Amongst my favorites Bbq Pork chops with Spanish Garnacha and Saffron Risotto with Alsatian Pinot Gris
Matteo Montone is a Master Sommelier based in London and also a judge at the London Wine Competition.
Royal Horticultural Halls, London, The Lindley Hall, 80 Vincent Square, London SW1P 2PB, United Kingdom, United Kingdom
Register Now
Royal Horticultural Halls, London, The Lindley Hall, 80 Vincent Square, London SW1P 2PB, United Kingdom
Register Now