Know Your Sommeliers: Melania Battiston
Imbibe Personality of the Year 2020 "Hot stuff", Head Sommelier Melania Battison is making waves in the London wine industry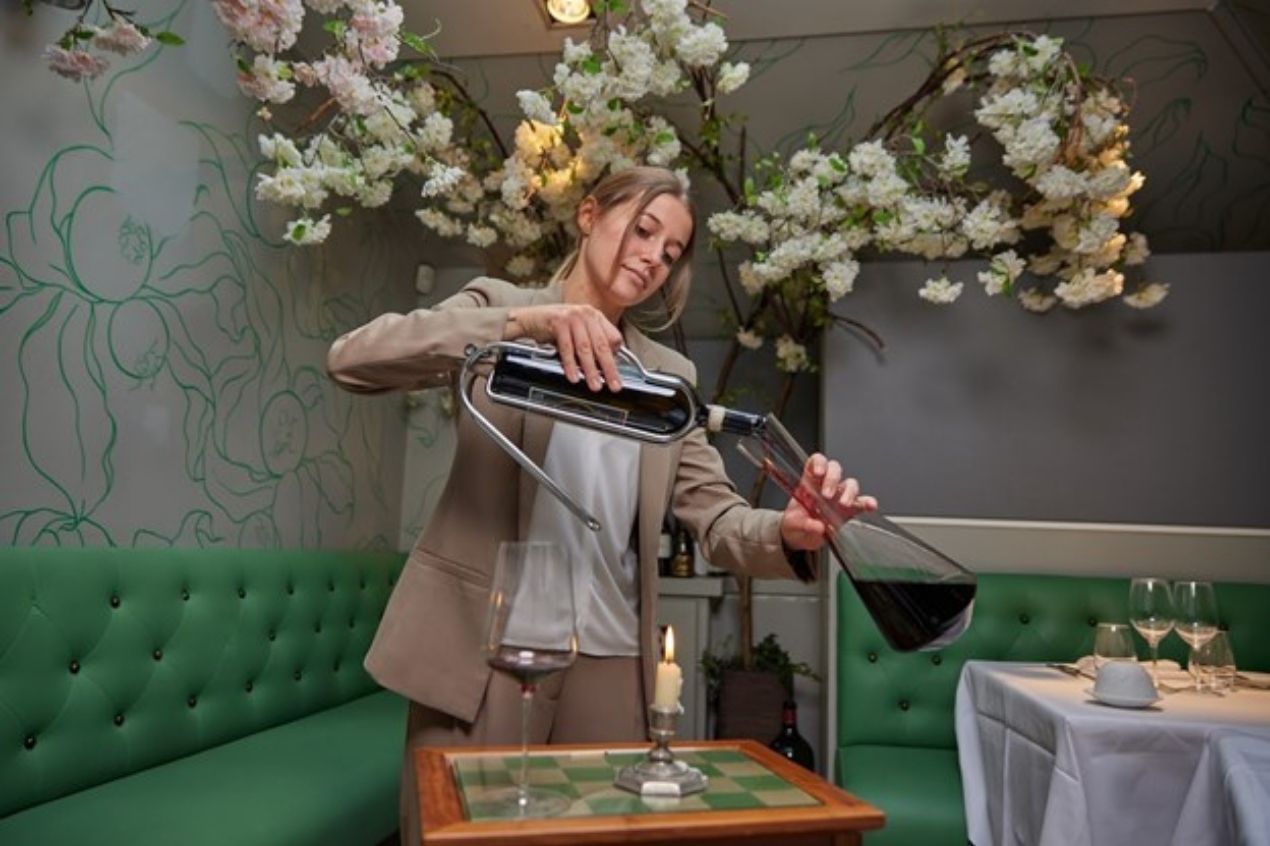 My name is Melania Battiston (24) from Piedmont, Italy and I'm passionate about Piedmont, Champagne, New Zealand, and Medlar. I'm the Head Sommelier and Wine Buyer at Medlar Restaurant, in Chelsea. I've been a sommelier for 4 years now and hold the green pin from the Court of Master Sommelier. Imbibe Personality of the Year 2020 "Hot stuff". I won the Gerard Basset Tasting Trophy in November 2020. My motto is: Dream it, make it.
Where do you currently work?
Their website proclaims: "The wine list is compiled by Melania Battiston. She has taken on the role of Head sommelier/wine buyer at Medlar, and we feel she is a young rising star with a bright future in the wine industry. Melania's warmth and enthusiasm shine through and her aim is to guide you to enjoy the best possible wine experience as well as introducing new discoveries and sharing the joy of wine."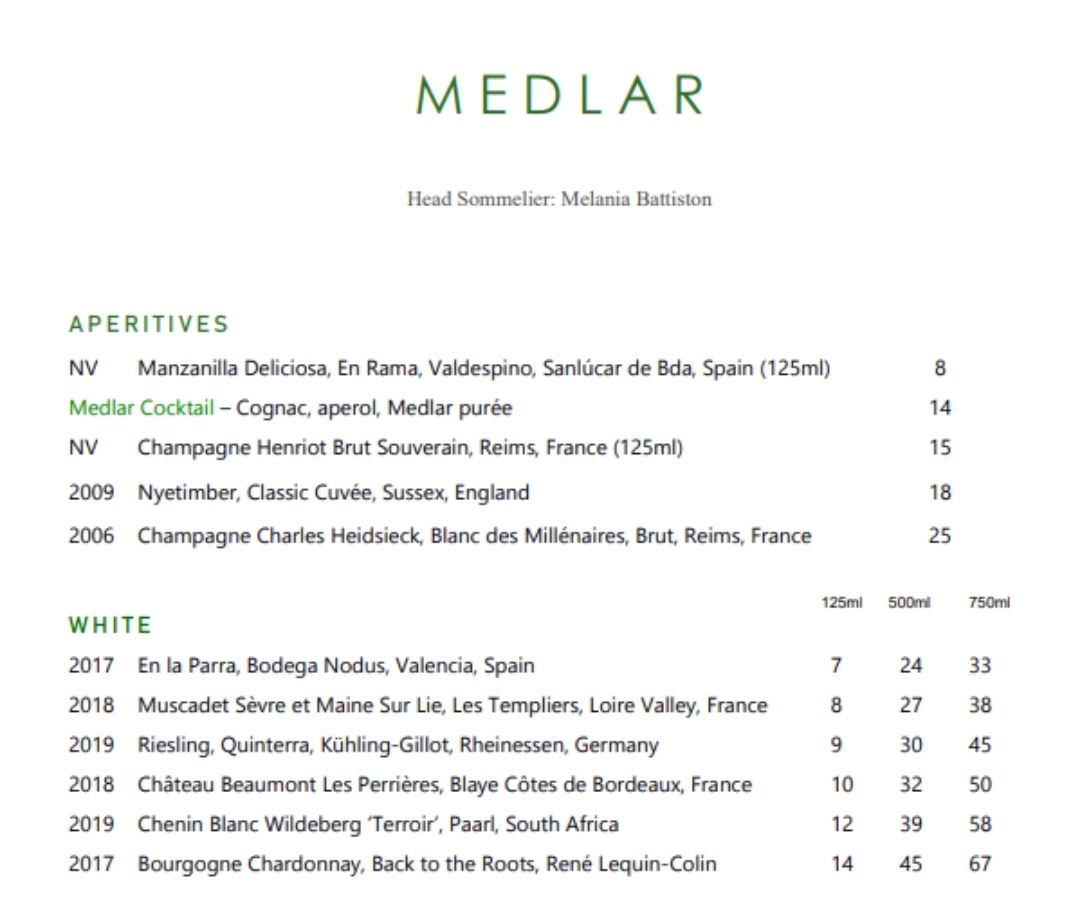 Why did you want to become a sommelier?
My first ambition was definitely not to become a sommelier. I moved to the UK in 2015 to study business and marketing in Bath. I arrived in London a few months before university to polish off my English and get to know the culture. That's when I found my first job at 28-50 and I discovered the world of the sommelier.
I had the luck to have a great mentor next to me. Clement Robert has made me fall in love with wines since day one. He was and he still is my biggest inspiration.
Why would you choose it now?
Because this profession is both very sociable and highly academic. I have a burning desire to serve and connect to others in the most enthusiastic, educational, and skillful way. I'm also a bit of a geek and I love spending time studying. Then there is the traveling part. A real gem.
How according to you has the role of the sommelier evolved, especially now during covid times?
Sommeliers had to speed up into a digital adoption. The online traffic has increased by 42% since March, people are spending more time on their screens and especially on social media. During lockdown in fact the latter have been a very helpful tool to maintain and create new relationships with the consumer. In fact, at Medlar, we are now promoting wines and food throughout the professional but yet playful video and we've seen a real positive reaction from our guests. I also think that now that travels are restricted, sommeliers can focus more on their work and developing new ideas to reach a public who definitely wants to forget about the whole Covid reality.
What are some of the most important skills for a sommelier?
Interpersonal skills are the most relevant to me. They include verbal, non-verbal communication, and listening skills. They allow us to effectively interact with and understand others in our profession every day. Also, they help us build better and longer-lasting relationships with customers, colleagues, suppliers, etc. Another primary requisite is knowledge, which needs to be shared through well-founded, persuasive communication / social skills.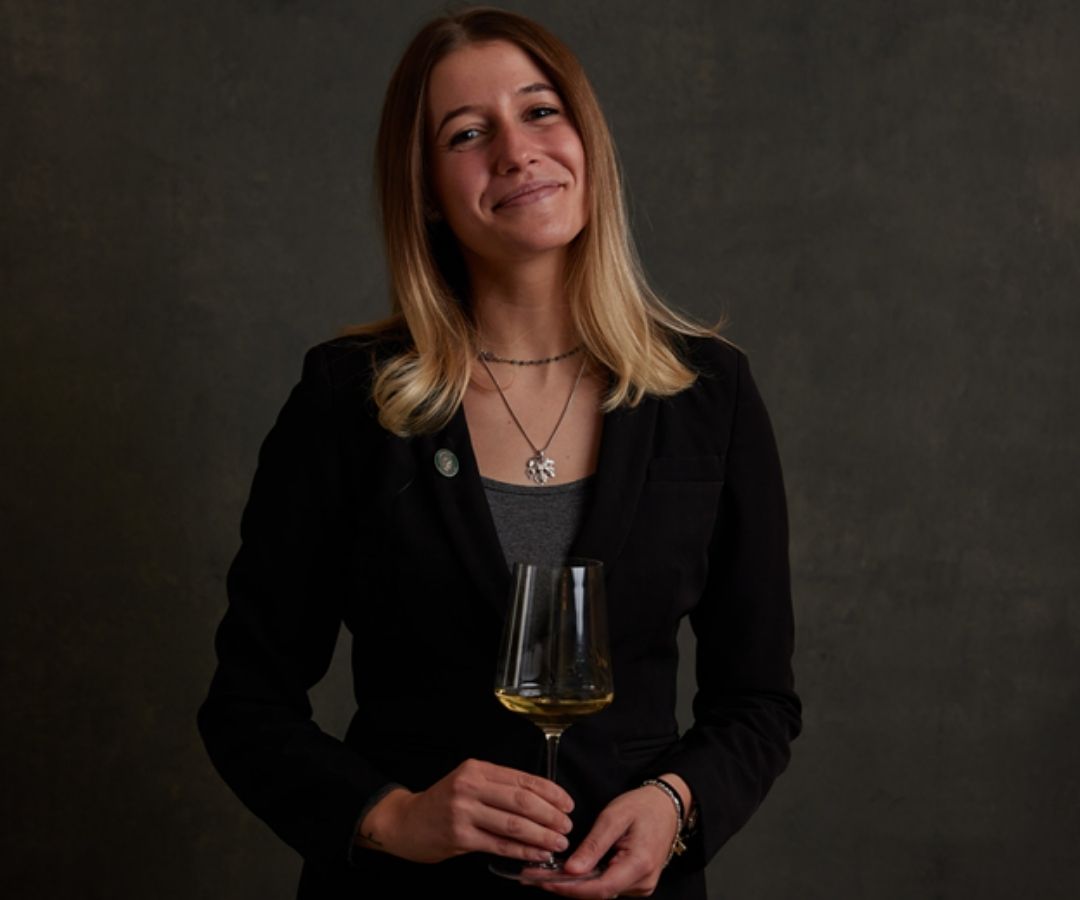 What do you look for when you plan to buy wine for your business?
I always look at value for money. At any price range.
Your favorite places to enjoy great wine in London?
I appreciate and enjoy a good wine selection but I also value service a lot. I tend to come back to places where I felt at home. Some of my top choices - Blandford Comptoir, Noble Rot, Andrew Edmunds.
What is your approach to matching food and wine?
It's good to follow the rules but it's also fun to be creative, in order to achieve balance at all times. Often I offer my guests a couple of tastes for each course, asking them their feedback. It's beneficial for both of us. They are entertained and they are having fun discovering while I'm using their opinions to create new pairings or experiment more.
If you had to pick one red and one white wine as your personal best? which wines would they be?
2012 Brézé, Clos Rougeard 100% Chenin Blanc and 2010 Colonnello, Aldo Conterno 100% Nebbiolo
What is the best part of your job?
The best part of my job is the many facets it involves. I don't consider myself just a sommelier, I'm a storyteller; an actress and a researcher. A storyteller because every wine is a narrative, worth being spoken; An actress because we are on a stage daily, where we have to perform and practice scenes, improvise and work on our special authentic skills. A researcher. We need to keep up to date with relevant developments and blog in the industry; we have sometimes to understand and demonstrate procedures, spotting trends, connect with clients and senior management and to teach others.
What movies and TV shows you are watching or recommend on Netflix or Amazon Prime in this Covid-19 times?
The ones I particularly like are the ones based on true stories. To name a few on Netflix: "Colette" and "A beautiful mind" "The Theory of Everything". Documentaries like "explained" are just brilliant.
Any favorite food and wine pairing suggestions for London drinks enthusiasts?
At Medlar, we are now serving our favorite 36 months aged Comté cheese and 2010 Vin Jaune, Domaine de la Renardière. That's the ultimate pairing. Come and check it out! ;)
Royal Horticultural Halls, London, The Lindley Hall, 80 Vincent Square, London SW1P 2PB, United Kingdom, United Kingdom
Register Now
Royal Horticultural Halls, London, The Lindley Hall, 80 Vincent Square, London SW1P 2PB, United Kingdom
Register Now