Know Your Sommeliers: Yves Desmaris M.S.
Let's meet Yves Desmaris M.S., London-based Master Sommelier and Restaurant Manager at Micheline starred Pied A Terre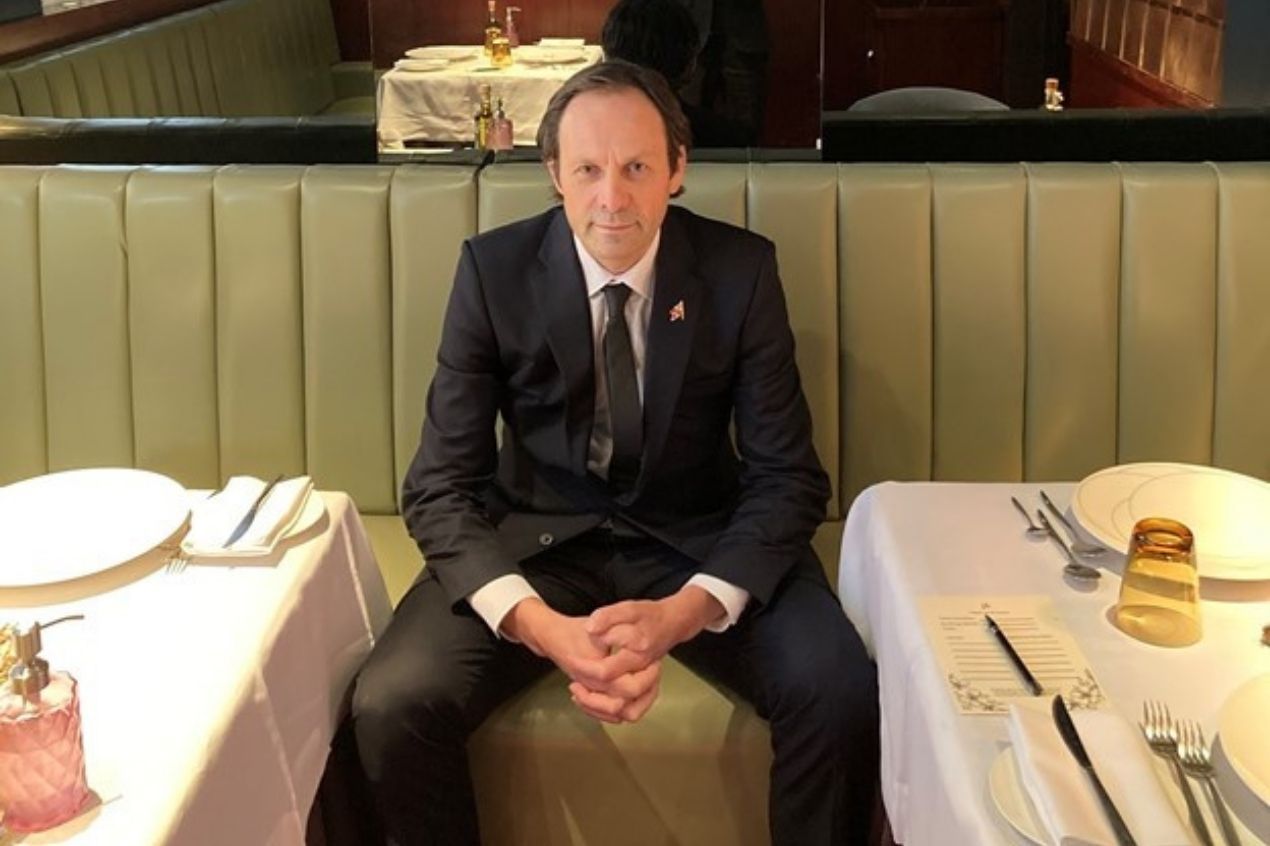 "I am a traditional MS with an open mind about new wines and new discoveries. I have an in-depth knowledge of London and the wine trade," says Yves Desmaris M.S. Originally from Lyon, Yves Desmaris MS moved from the Rhône valley with his family when he was seven years old. His career in wine started at the Stafford Hotel in London in 1988.
Experienced Head Sommelier with a demonstrated history of working in the food & beverage industry, Yves is a strong operations professional skilled in catering, culinary, and hospitality management. Yves Desmaris MS is on the judging panel for the London Wine Competition. He gained his Master Sommelier qualification in 1992.
Your current place of work?
Pied a Terre restaurant, London. Pied a Terre in Fitzrovia has been delighting customers for nearly 30 years. With a Michelin Star for over 27 of those years, we show you a great experience.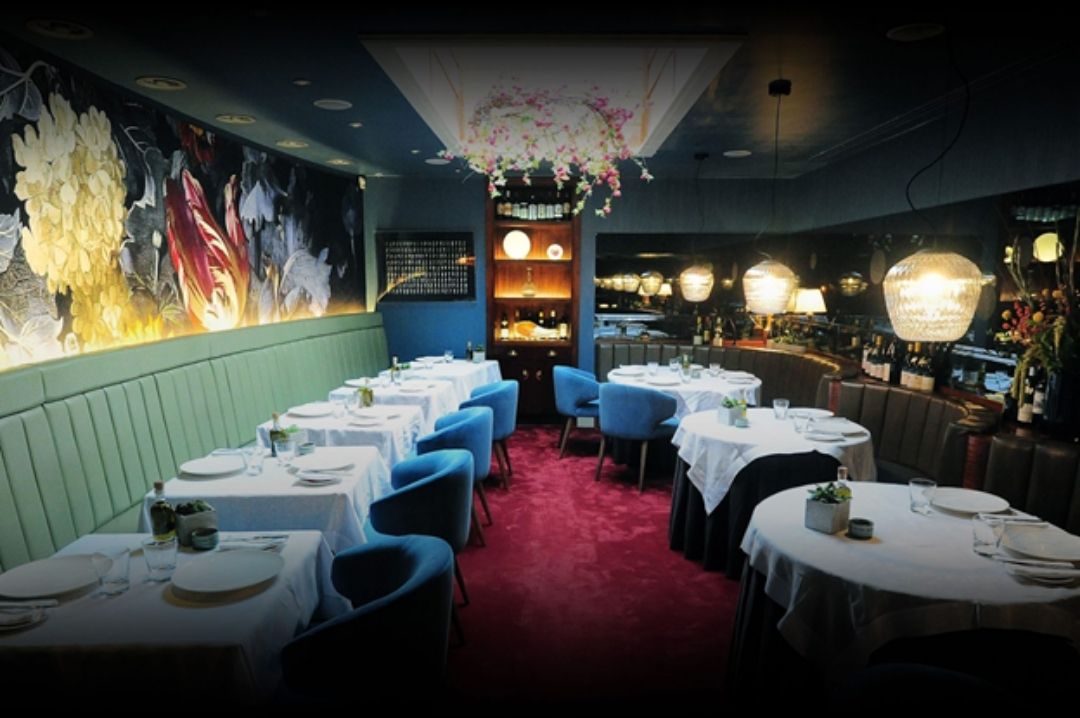 Pied a Terre restaurant, London
How according to you has the role of the sommelier evolved, especially now during covid times?
It has become very important to keep up to date with any blog related to wines. Even during covid times we at Pied a Terre have regular customers who still come to taste great wines.
What are some of the most important skills for a sommelier?
Keep learning and never give up. Taste as many wines as possible and always be curious.
What do you look for when you plan to buy wine for your business?
Wines that are Michelin star standard with great origin, supporting artisan producers across the world and balanced wines.
Your favorite places to enjoy great wine in London?
Terroirs has a good wine list. Terroirs natural wine bar and restaurant in Covent Garden and East Dulwich has been serving natural wines with energy and food with respect since 2009.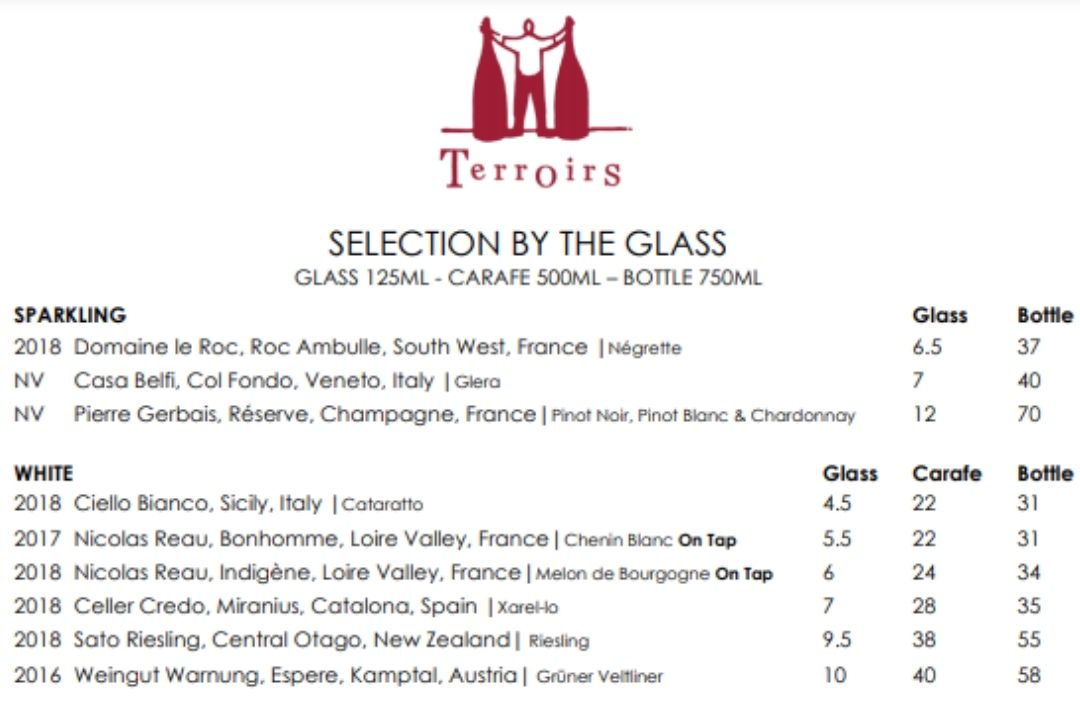 The wine list of Terroirs
What is your approach to matching food and wine?
The most important wines need to be balanced to complement the menu and the flavors but in general, strong dishes such as Games need full-bodied wines, light dishes with light-bodied wine. You can easily match red wines with fish as long as the tannin is soft and the wine is balanced.
If you had to pick one red and one white wine as your personal best? which wines would they be?
White Meursault premier cru, Perrieres Coche Dury 2010 Hermitage, 1990 Jean Louis Chave.
What's the best part of your job?
That I am able to advise customers on their selections of wines and that they are happy with the recommendations.
Any favorite food and wine pairing suggestions for London drinks enthusiasts?
Poulet de Bresse with Morille and Corton Charlemagne Bonneau du Matray 2002.
Yves Desmaris is a Master Sommelier and a judge at the London Wine Competition.
Royal Horticultural Halls, London, The Lindley Hall, 80 Vincent Square, London SW1P 2PB, United Kingdom, United Kingdom
Register Now
Royal Horticultural Halls, London, The Lindley Hall, 80 Vincent Square, London SW1P 2PB, United Kingdom
Register Now