Q + A with Arnaud Volte Bartender at London Edition
Arnaud Volte, of French origin, studied in Thailand, bartends in London. He shares some of his favorite digs for happy hours.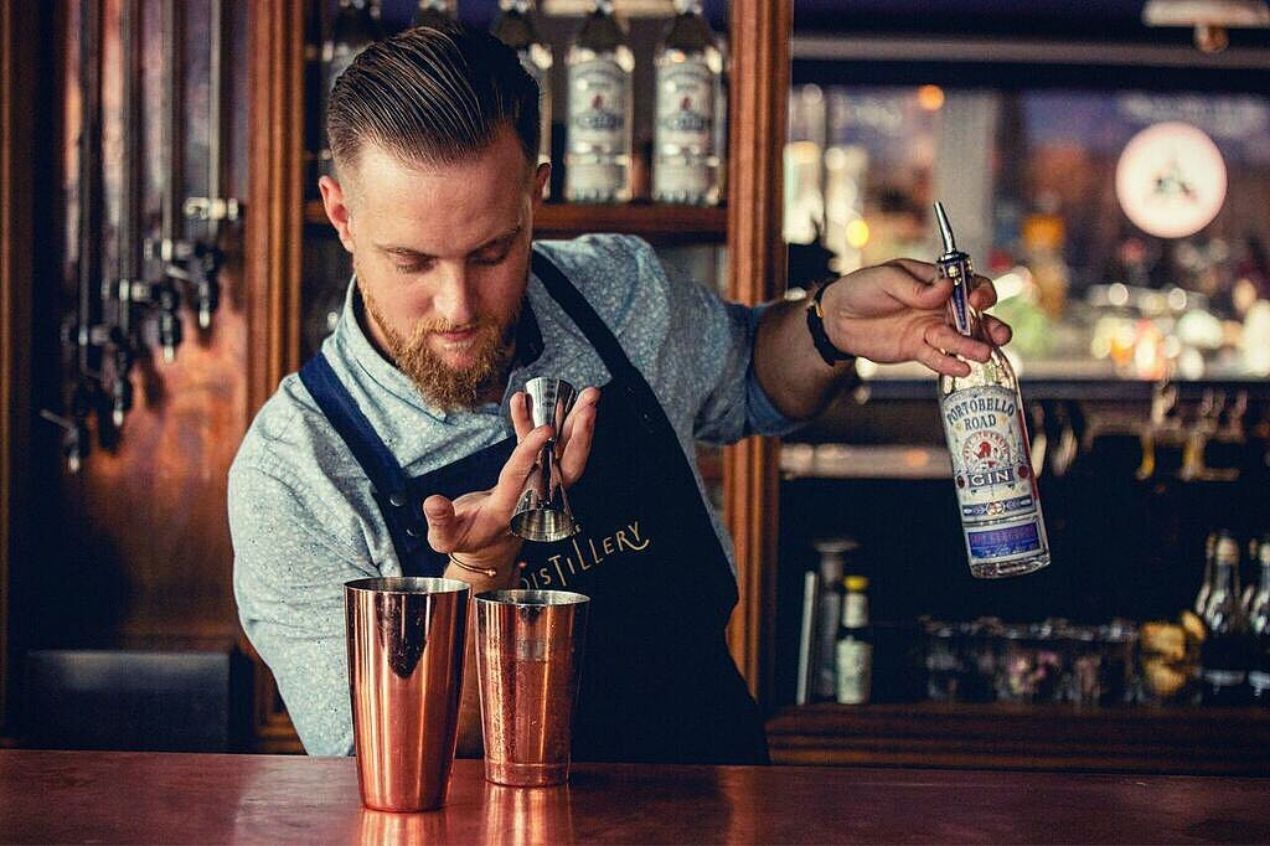 After finishing bartending school in Thailand, French bartender, Arnaud Volte moved to London to expand his career. Today, he takes us down memory lane and shares his journey in the world of bartending. Volte also talks about some of his bar essentials, tips for new bartenders, and shells out some of his favorite places to drink in London.
Hi Arnaud, tell us a little bit about yourself.
I was born in the south-west of France and started my professional career working with kids when I was around 16 and ended up in charge of summer camps at 21. I then decided to change my life completely and wanted to become a bartender. So I went to school in Thailand and moved to London.
1. How did you get into Bartending?
I got into bartending 4 years ago when I went to a bartending school in Thailand called EBS. I then moved from France to London because of the city's potential in terms of cocktail bars
My journey didn't start really well as I couldn't find a job because of my lack of experience. After a couple of months, I finally found a pub that was looking for a barback. After a few hard months of polishing glasses, the place I was working for had a cocktail bar in the basement. I was lucky enough to have a really good bar manager and mentor who taught me the basics of service, creations, and how to manage a bar. I then moved to a place called The Distillery on Portobello Road, where I learned a LOT about gin and classics, but also about distillation. I spent a year and a half there, working closely with people like Jake Burger and Del Jones who helped me throughout my journey from bartender to duty manager.
Then I wanted to focus more on my bartending skills and knew I still had a lot to learn, so I moved to The London Edition Hotel, a luxury lifestyle hotel in Central London. I've learned how to provide a luxury service, yet still truly being myself and focusing on providing the best for our guests. I've also got more time for competitions, which I think is really important for your progression as a bartender. Less than a year ago I found out I had type 1 diabetes, so my lifestyle changed tremendously, but the chance of working in a hotel allows me to be able to have "regular" hours. Working in a hotel has also changed my way of creating cocktails. For instance, now I'm focusing a lot more on the natural potential of products, and getting the most flavors out of them. Of course, keeping the sustainable part in mind.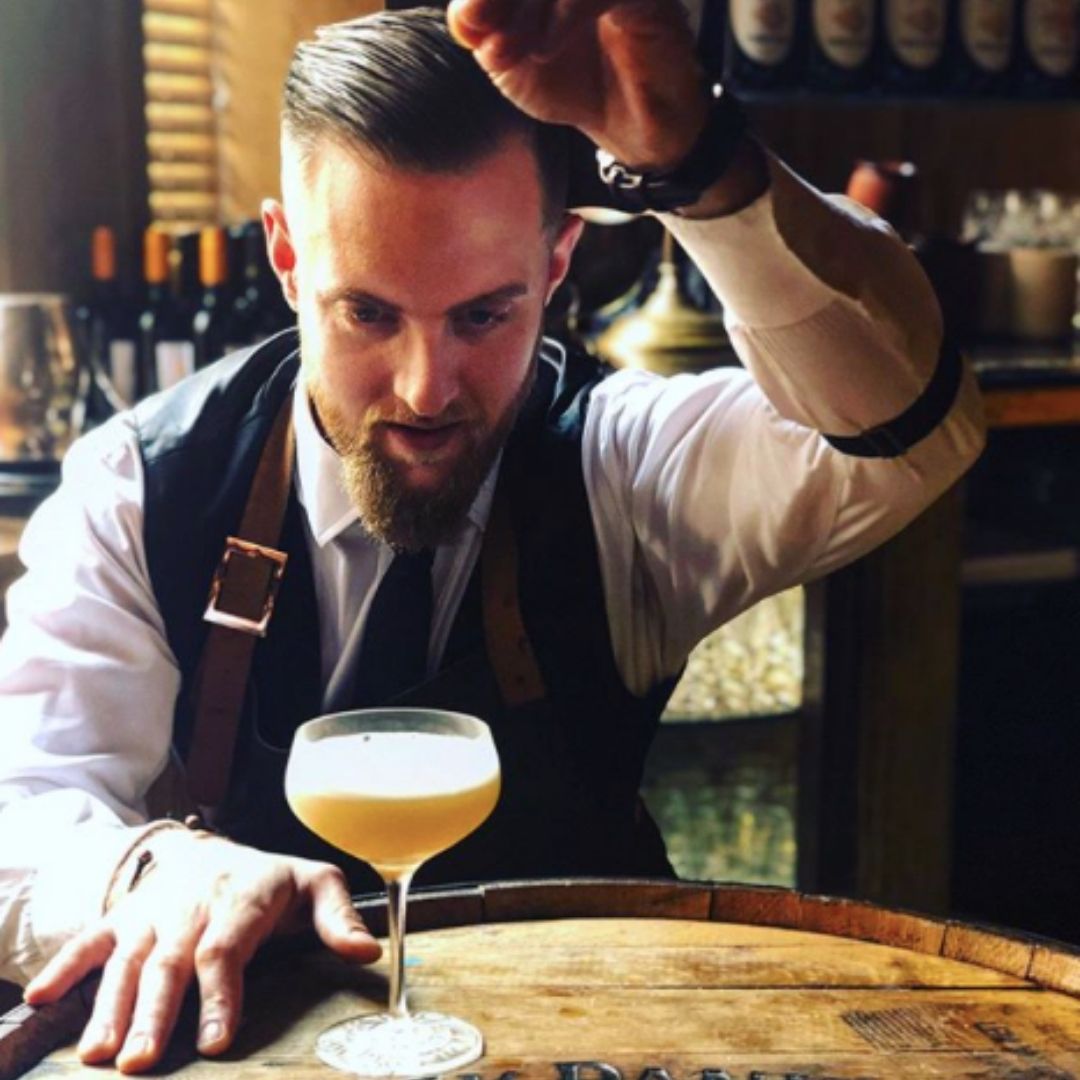 2. Any tips for new bartenders to pass a job interview?
It doesn't really matter what's on your CV, show your motivation and you want to learn. This industry is made for passionate people, and you can learn really fast if you want to climb the steps, from polishing glasses to managing a bar.
3. What's your favorite cocktail to make?
Irish coffee. It's an easy cocktail to make, yet quite hard and requires some skills.
4. What are your bar essentials?
Shaker, jigger, Japanese knife, ice block.
5. What according to you are London's Secret bars?
London is full of bars in general. The more you live here, the more you discover. I really like Milk and Honey as a member's / hidden bar as you can get any classics made to perfection. I also remember one of the first bars I stepped into was Nightjar, and it really showed me the incredible potential in terms of preparation and ingredients.
6. Where and what you drink when you're not working?
I like to go to Bar Swift in Soho, they've got the best Irish Coffee and their service is incredible. They also serve an amazing Gibson martini served with Portobello Road Navy Strength gin and a tasty pickle onion (pickled in a house with lots of different spices).
7. Your favorite places for happy hours??
Swift does an aperitif hour with delicious cocktails for a decent price
8. Your favorite nightclubs in London?
I went to the Ministry of Sound for their anniversary a few years ago, and it's still the best memory I have in terms of music and entertainment.
9. What's the most underrated cocktail ingredient or spirit?
I would say it's the ice itself. At The London EDITION, we cut our blocks, and it's quite easy now to get some perfect clear blocks in London. The importance of having the right dilution in a cocktail and therefore the quality of the ice is an aspect that bartenders often forget.
Header Image Source: Instagram
Royal Horticultural Halls, London, The Lindley Hall, 80 Vincent Square, London SW1P 2PB, United Kingdom, United Kingdom
Register Now
Royal Horticultural Halls, London, The Lindley Hall, 80 Vincent Square, London SW1P 2PB, United Kingdom
Register Now