Q + A with Cosmin Tigroso, Head Bartender at Vintry and Mercer
From exploring London's speakeasies to sharing the best happy hours across the city, award-winning bartender, Cosmin Tigroso takes us on a journey - sharing his world of bartending with us.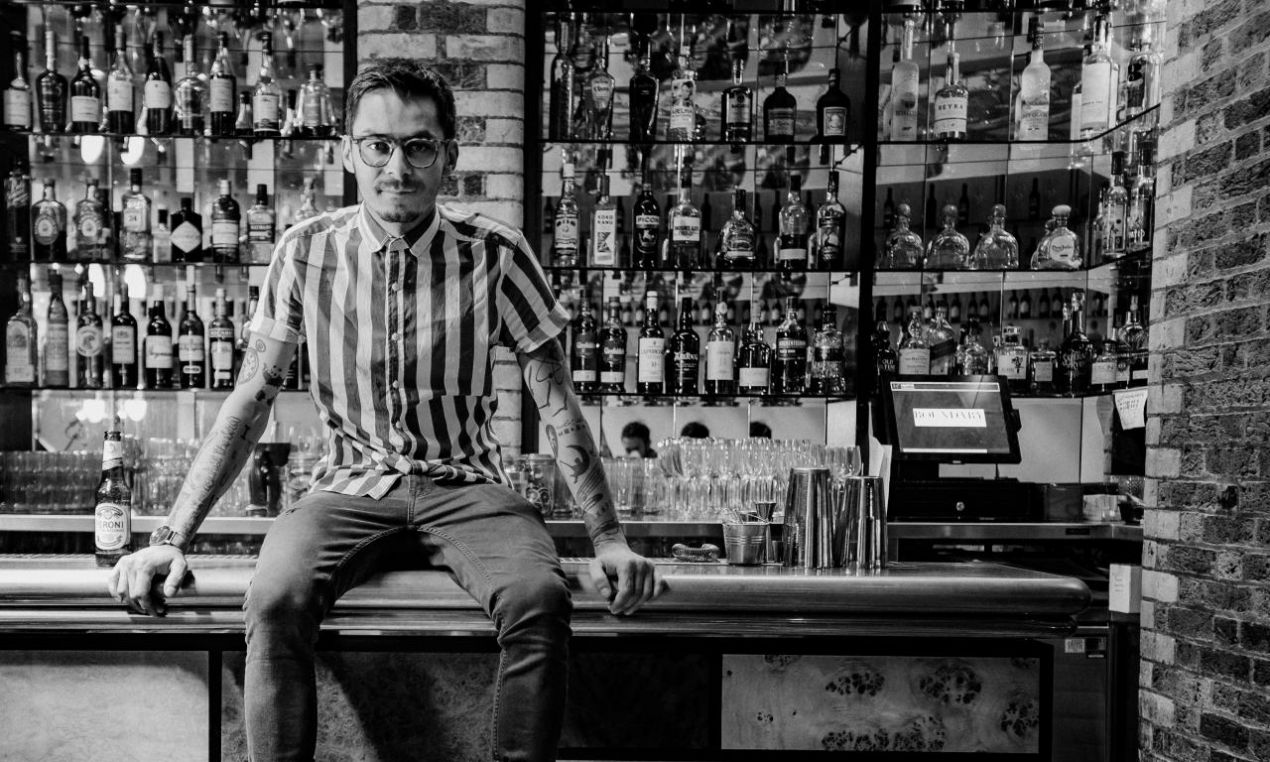 Now an award-winning bartender, Cosmin Tigroso started his journey in the industry at the age of 15 in Italy, where he attended Ipssar Armando Perotti [Technical of tourism services, hospitality]. Tigroso moved to London in 2012, where he worked as a bartender for One Canada Square Restaurant & Bar, and later on HIX Restaurants.
Tigroso then went ahead and became head bartender at the North Audley Cantine. Over the years, Cosmin Tigroso has made his mark in the drinking scene in London, working for Edition, The Scotch Malt Whiskey Society, Nine Lives, Issho-ni, and now, Vintry & Mercer. In 2016, Tigroso was recognized as one of the 5 UK mixing stars for the Disaronno mixing star. He was also a UK World Class semi-finalist in 2017 and 2018.
Hi Cosmin, tell us a little about yourself.
I am 30, currently living in Cardiff after being in London for the last eight years. I started my bartending career back in Italy and then moved down to the big smoke.
How did you get into Bartending?
I was sent to work in Italy when I was 15 years old because I was on Easter break and I had to do something - and I never left. I used to work part-time after school, and during the breaks, I worked full time. It was and has always been my second home, but let's all remember a good work-life balance is essential.
Any tips for new bartenders to pass a job interview?
I'm guessing genuine honesty will do the job. We are a very talkative industry, and everyone knows everything about everyone. So yeah, just be honest about what you can do and what you did in the past.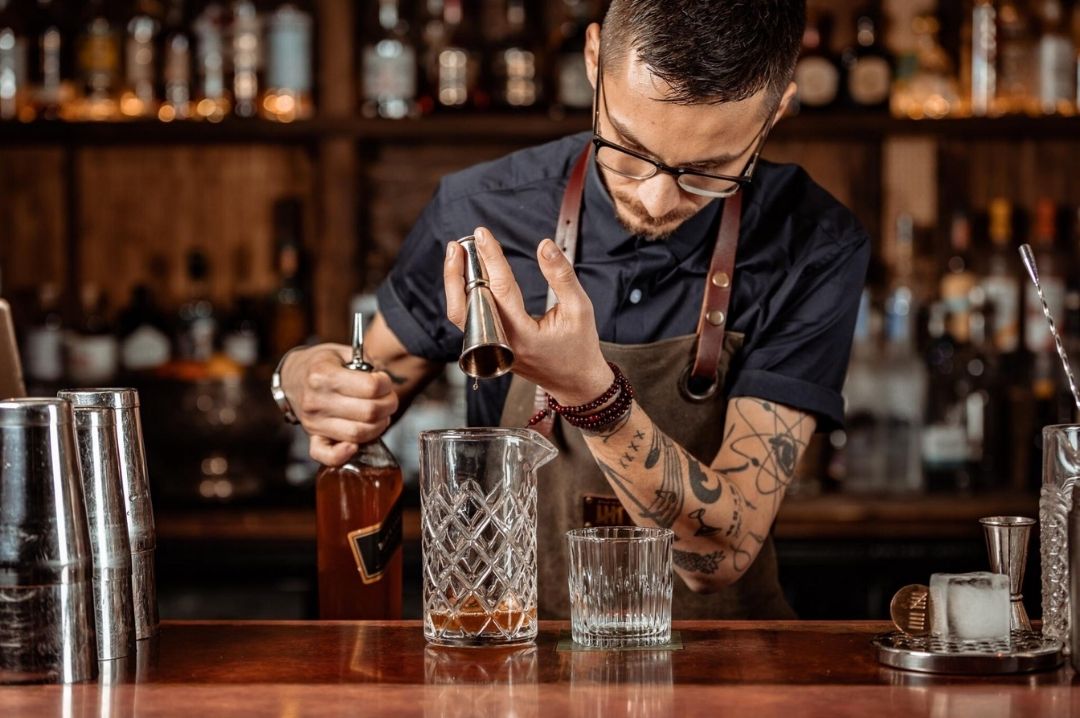 Cosmin Tigroso preparing a drink
What's your favorite cocktail to make?
I think a 'mezcal last word' is lush.
What are your bar essentials?
When I was younger, I would go after fancy cocktail tools and stuff like that, now an APRON is the most important thing.
What are some of London's best secret bars?
Mmm, that's a tricky question, well it is no secret if you are advertising it as a secret right? But an amazing place that not many people might know of is the Skylight rooftop bar on top of Tobacco Dock. It is located in Shadwell, and is the place to be during the summer/spring/early autumn, or even for ice skating during the winter. Try it out you will see what I mean. The entrance is very secret too.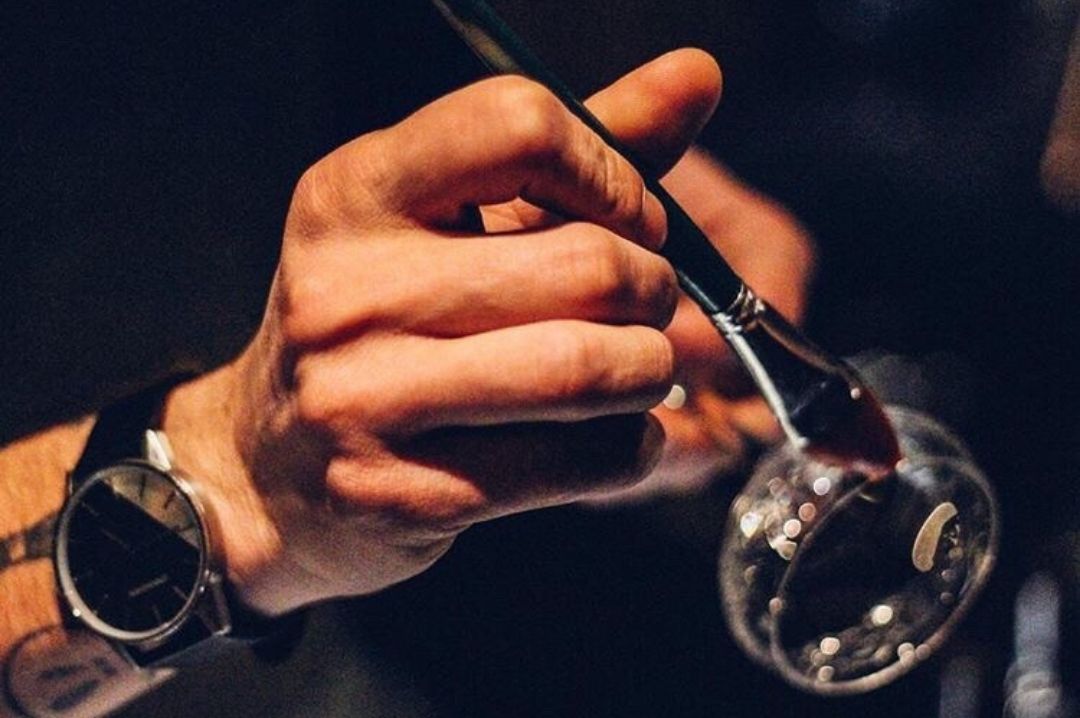 Cosmin Togroso
Where and what you drink when not working?
The Blind Beggar, The Sun Tavern in Bethnal Green, and Nina Lives bar. I mostly drink wine or beers with the lads and always a 'mezcal last word' for the road.
Fun Fact: Did you know, Cosmin Tigroso once made a mojito for Jamie Dornan, which Tigroso claims were his 'claim to fame'.
Your favorite places for happy hours?
I don't really do that, to be honest, but I remember many years ago the Zoo Bar was the place.
Your favorite nightclubs in London?
What's the most underrated cocktail ingredient or spirit?
I am finding myself using a lot of cider brandy lately and I think that it is very tasty. Sugar is underrated. I think everyone keeps saying they don't want their drinks sweet, that is very weird, since when do we like bitter?