Q + A with Davide Urgese Head Bartender at ISABEL MAYFAIR LIMITED
All the way from Apulian province of Brindisi to London, meet head bartender of ISABEL MAYFAIR LIMITED sharing his bartending experience.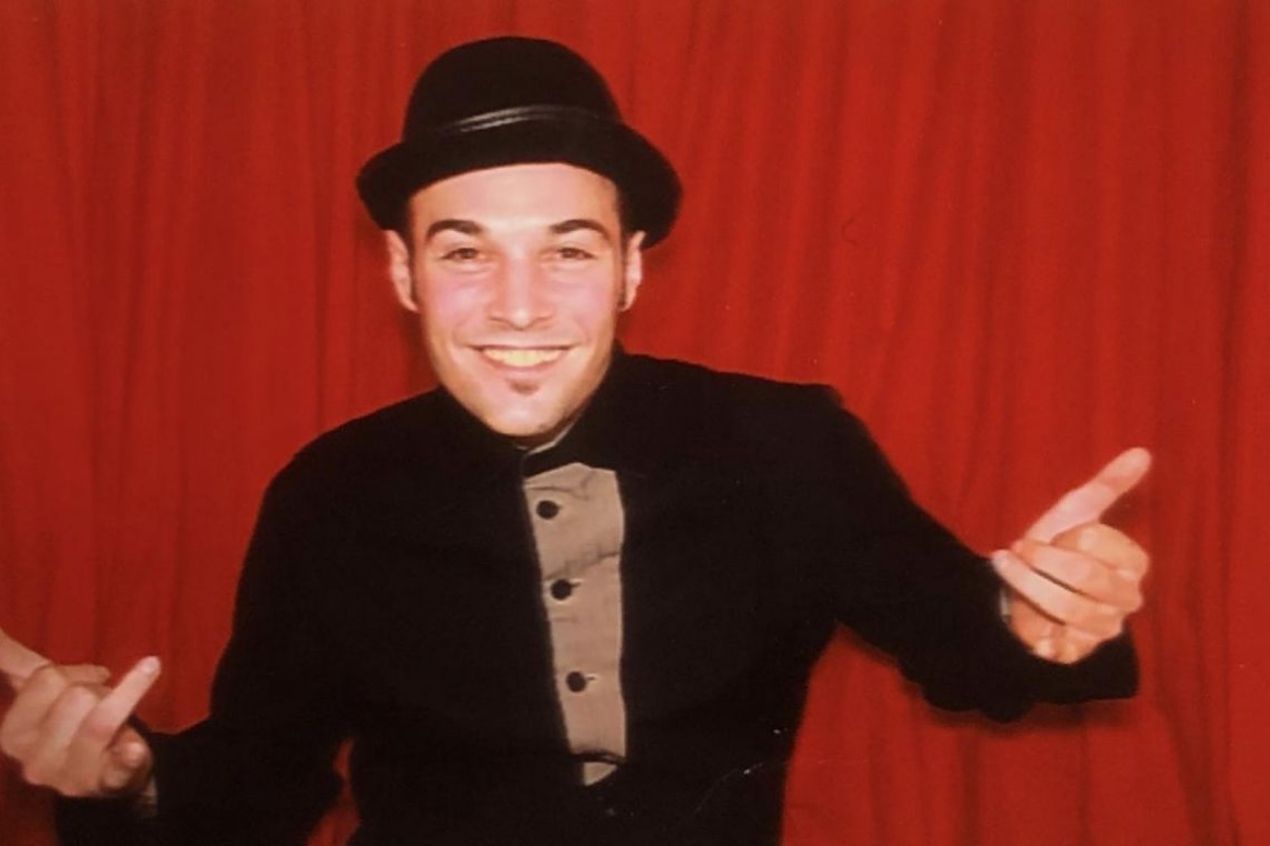 London is known to be the cradle of all bartenders. In conversation with Davide Urgese, Head Bartender at Isabel Mayfair Limited, we talk about how he got into bartending, and his journey so far. Along with that, Urgese also shared with us his favorite places to drink in London.
Hi Davide, tell us a little bit about yourself.
I was born in southern Italy, in the Apulian province of Brindisi, the heart of the area called Salento. There I spent my childhood and completed my education, finishing as a science graduate. During my schooling period, I immediately started working in a bar at night, and in the summer at local seaside resorts. As I completed my education, I left home for my summer ' away from home' in the South Tyrolean Apennines. I then started to take the foreign job route, my first stop being Holland, where I lived in the capital city Amsterdam. I started studying languages and I came to speak as many as 7 foreign languages to take hold of a different reality from the village I came from.
From there I traveled around Europe, touching Spain, importing whiskey between Scotland and Italy, I traveled to America, I worked for Arab companies until I arrived in London, the cradle of all bartenders.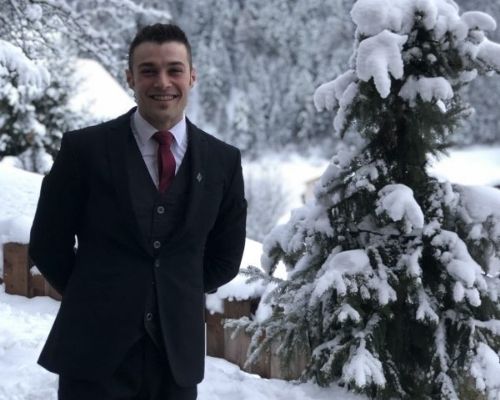 Davide Urgese
1. How did you get into Bartending?
Since I was a child I have always been passionate about this world. I remember when my father took me to a bar for the first time and I was immediately struck by how the bartender interacted with customers, I promised my father that I would do that job even though he hoped that on his son he would get a doctorate and not sacrifice every night for such a tiring job. I started as a barista when I was still in high school, the last few years or so, shortly after I started building myself as a bartender and started traveling by combining business with pleasure, doing what I loved the most.I managed to make my father change his mind at the end of the games
2. Any tips for new bartenders to pass a job interview?
The first thing to understand is that a job interview makes you grow more than the job itself. It is an exam, where if you are prepared you can do it really well. On the contrary, it makes you realize your shortcomings and gaps and allows you to improve yourself for the next test. Each of us knows what he wants from his life, so the job interview is nothing more than the door to step into the world of bartending, after overcoming the sacrifices made and completing your education.
3. What's your favorite cocktail to make?
One of my favorite cocktails is Sazerac, I love its history and its grotesque originality. This cocktail has an intrinsic value in itself because it tells the evolution of the history of spirits over time, narrating the preface of the bartender's world. Put simply, it plunges me into the past.
4. What makes an ideal bartender?
Even before the knowledge of the job, the one thing to have is an education and knowing how to welcome and make a customer feel at ease. I always take the example that: "The bar is the place where time stops, where people escape from the constant busy life and stop their time to seek rest and, perhaps, even have a laugh with friends". This makes it clear that a man in the bar must feel welcomed as if he were at home, with kindness and commitment. Afterward, we should educate the client on how to drink and what to drink. After the knowledge is the humility, which pushes you to improve yourself giving the maximum for you and those around you

Davide Urgese
5. What according to you are London's Secret bars?
The so-called modernized American style "speakeasy" bars bring to light some history revisited in the present. Two that I love especially here in London are "Oriole bar" and "La Cabina". Both are able to identify what exactly was in the past a "clandestine bar", They are Speakeasy Bars, accessible only to members. Those looking to enter must have a password or must find the entrance that had already been booked before.
6. Where and what you drink when not working?
I don't have any pre-established bars, I love to change the place from time to time according to my mood. However, I do not despise a good Negroni for an aperitif from the guys of the "Bar Termini", I would drink it in rivers. It seems absurd but I'm not a great lover of mixes, but I would drink anything from the friends of the "Amazonico", from their twist on the classics to a Manhattan or an Old Fashioned classiso prepared by Francesco or Alfonso. Being a gin lover, the stop at "Mr. Fogg's" is inevitable.
7. Your favorite places for happy hours?
Good for a good happy hour is the "Tiger Tiger" from 17:00 to 20:00. Cocktails here start at £ 8.50, great for being in the heart of London. The other is Latin inspired "Barrio Shoreditch", the bar runs one hour of Amigo: every day until 8:00 pm (9:00 pm Sunday and Monday), classic cocktails including mai tais, clover club and caipirinha are only £ 6.80 each. Or even the "Bit At One", where they do the two by one on all the classics and menu cocktails
8. Your favorite nightclubs in London?
One of the best clubs I love is located in the heart of London, a couple of minutes from Oxford Circus, the private member "Maddox", is a restaurant/disco designed for a very sophisticated and selective crowd. Another place, one of the most famous places in the capital is "Fabric" in Farringdon. The club has hosted some of the greatest DJs, I consider it the best to go for an evening of dance and beautiful music.
9. What's the most underrated cocktail ingredient or spirit?
One of my favorite and underrated, I think, is "Italicus". With its bergamot aroma, this liqueur is excellent as an aperitif, its touch of citrus fruits and the scent of gentian enrich the freshness explosion cocktails. One of the best I would say, excellent for long drinks and sour cocktails
Royal Horticultural Halls, London, The Lindley Hall, 80 Vincent Square, London SW1P 2PB, United Kingdom, United Kingdom
Register Now
Royal Horticultural Halls, London, The Lindley Hall, 80 Vincent Square, London SW1P 2PB, United Kingdom
Register Now