Q + A with Gary Burdekin, Master Bartender at TGI Friday's UK
Gary Burdekin, award-winning Master Bartender at TGI Friday shares his favourite speakeasies and much more!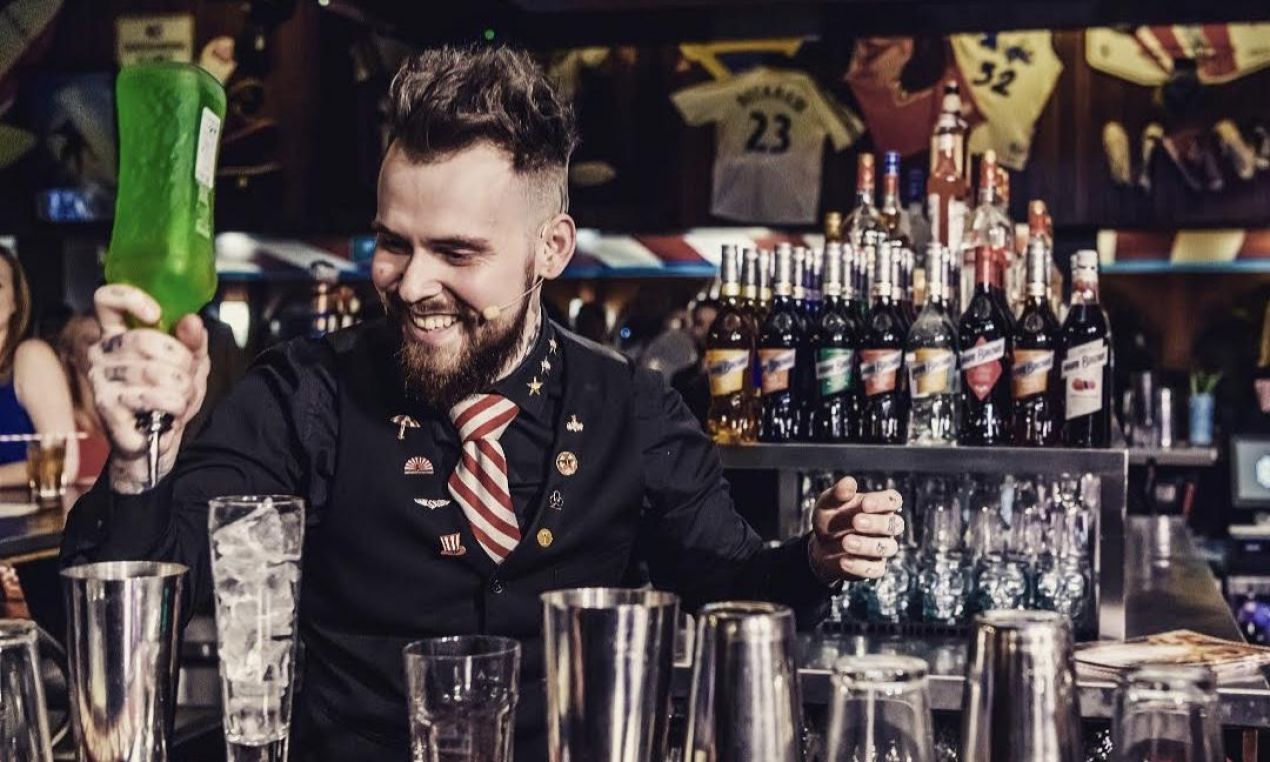 We sat down with award-winning bartender, Gary Burdekin, as he shared with us his journey in bartending. Having gained 7 years of experience at TGI Friday's, and living in London, Burdekin also shares with us his favorite places to drink around London, and shells out some tips and tricks for new bartenders.
Hi Gary, tell us a bit about yourself.
I'm 29 years old and have been bartending for around 7 years. I've been fortunate enough to have spent the entirety of my bartending career at TGI Friday's, where I've gone from a trainee, to a master, to a national champion. In 2019 I represented the UK at the World Bartender Championships in Texas, USA and finished second overall.
1. How did you get into bartending?
I used to work in retail in my teens and early twenties, it was a decent pay cheque but it wasn't fulfilling for me. I decided I wanted a job where I could be myself and would be encouraged to do so. There was a bartender vacancy at my local TGI Friday's with no experience needed as training would be provided, so I thought why not? What have I got to lose? I started and it only took a few minutes to realise I had no idea what I was doing, to say I was out of my depth would be a huge understatement. The first six months were tough, no matter how much I revised, trained and practiced, I just couldn't retain any of the knowledge. Slowly, I started to get the hang of things and my confidence grew. Gaining confidence behind the bar was a huge game changer for me, I began getting regular bar guests who'd come in just to see me, I began not needing my recipe manual because I knew the recipe like the back of my hand, and I became passionate about bartending. I quickly learnt that every drink you put out is an extension of you, the same way a chef puts out a plate of food. They know the flavour profiles of what they use, what flavours work together and why, to the time spent meticulously plating it and the precision in the presentation, the same applies to every single drink you place in front of your guests.
2. Any tips for new bartenders to pass a job interview?
Ask questions, do your research and smile! There's no bartender, past or present who knows everything. Every bartender started out not knowing anything, they were all in your shoes once, so don't be afraid to ask questions. Also, research the bar where you're applying for, take an interest in where it is you want to start your bartending career. Finally, as silly as it may seem, don't forget to smile. Body language is a big thing when it comes to bartending.
3. What's your favorite cocktail to make?
I much prefer the classic cocktails, so I'd always op for a dry gin martini. It's an acquired taste, but when made properly, the botanicals in the gin really shine through.
4. What are your bar essentials?
There's a lot to choose from. A bar blade, a good mixing glass, a sharp knife, fresh fruit, a clean uniform, a good attitude, I could go on!
5. What according to you are some of London's secret bars?
You never have to walk far in London to find a good cocktail bar. Of course I'm going to be biased and say TGI Friday's! If you fancied something a little different I'd recommend Coupette or Clerkenwell & Social. You can stumble across some really quirky speakeasy bars, but finding them for yourselves is part of the fun!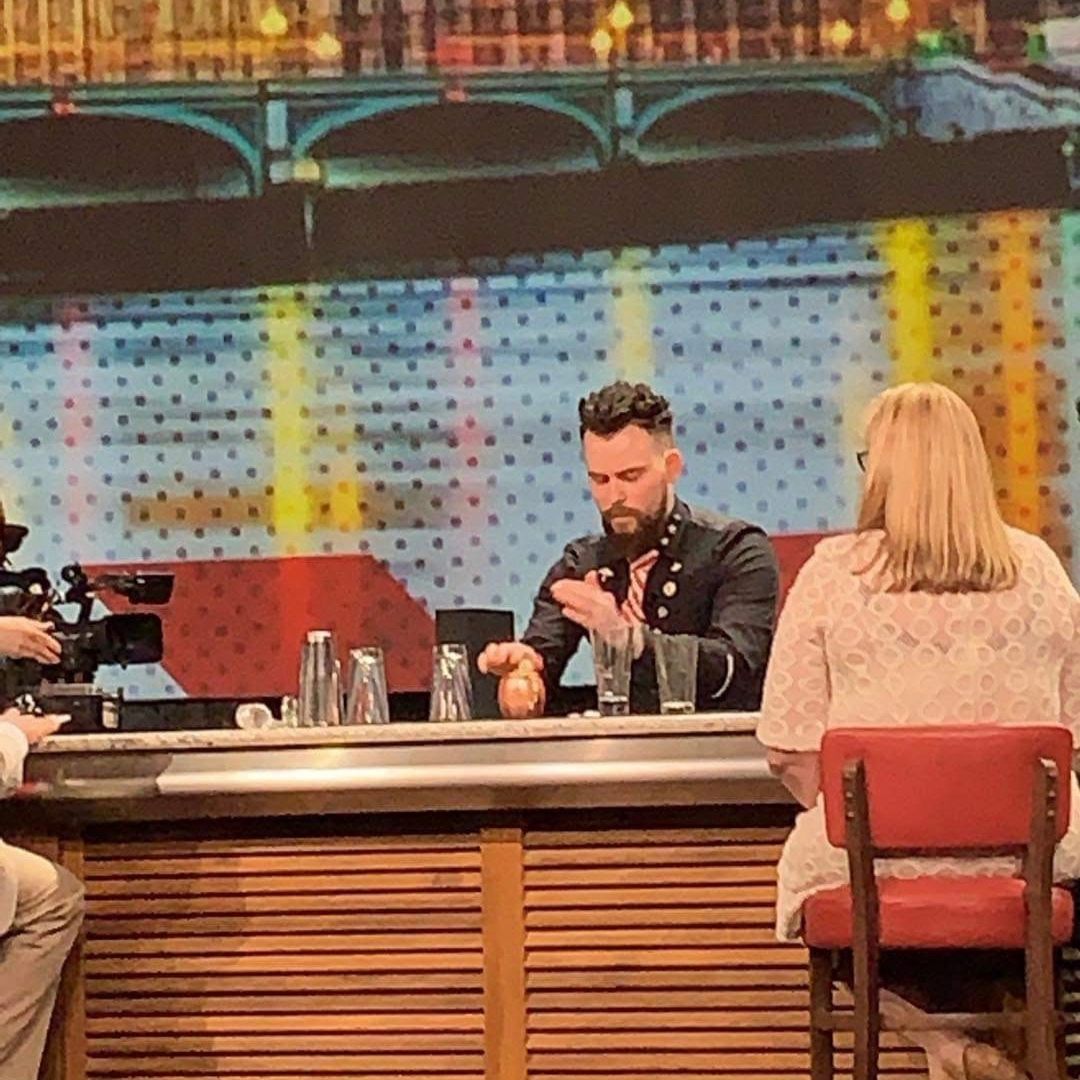 Gari Burdekin at a show in the UK
6. Where and what do you drink when you're not working?
It's not somewhere I get to go very often, but if I could go anywhere it'd be Kwant in London. It's owned by Erik Lorincz who's a bartender I've admired for a few years now. They do a coffee negroni there which is incredible.
7. Your favorite places for happy hours?
There's a tequila and mezcal bar called 400 Rabbits in Nottingham, huge range of both spirits, really good margarita's too!
8. Your favorite nightclubs in London?
My clubbing days are long behind me now! I'm afraid I'm too old to answer that question.
9. What's the most underrated cocktail ingredient or spirit?
Bitters are hugely underrated for me, you can get so many flavours now and just a couple of drops can transform a drink!
Royal Horticultural Halls, London, The Lindley Hall, 80 Vincent Square, London SW1P 2PB, United Kingdom, United Kingdom
Register Now
Royal Horticultural Halls, London, The Lindley Hall, 80 Vincent Square, London SW1P 2PB, United Kingdom
Register Now