Tait Kirk's spin on the espresso martini
Marvel enthusiast and bartender Tait Kirk gives us the skinny on his journey into the world of mixing drinks.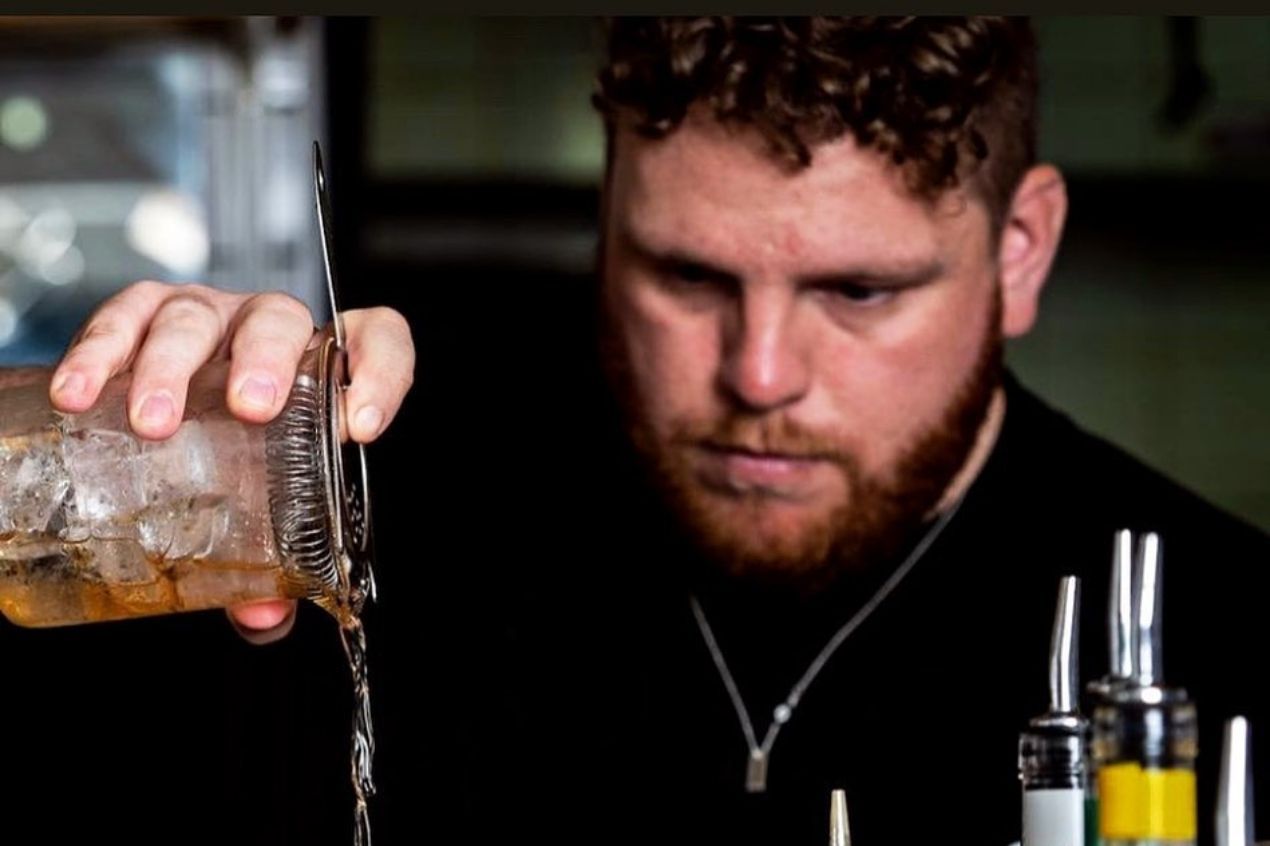 Tait Kirk's journey as a bartender started out with him being a bouncer/doorman to pay bills in New Zealand when he was in university. Once he realised that he could make more pouring drinks and being inside, out of the cold and rain, he decided to take the bartending route.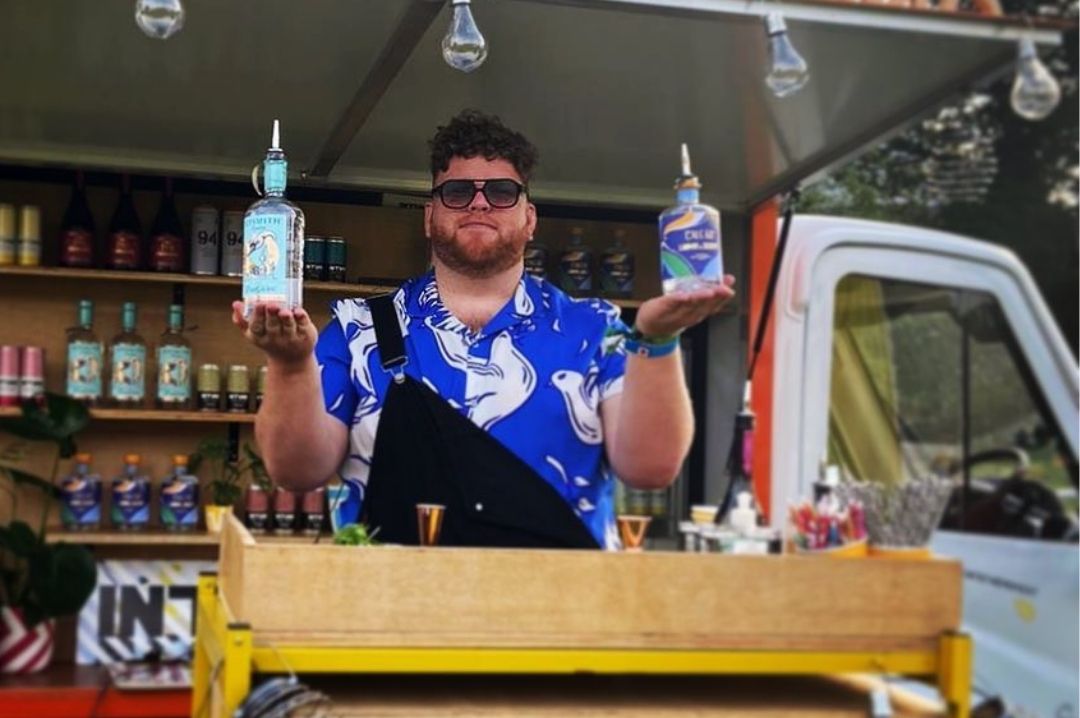 "I love working behind the bar and it has had an immense effect on my life," says Kirk
Kirk moved to London in 2018, where he started working behind the bar at Urban Pubs and Bars. During the pandemic, Kirk worked at Hijingo's. Currently, he's a freelance bartender, so if you're looking for a drink by Tait Kirk, then you'll have to keep an eye on him on Instagram as @and.mischief to know where he shares some great cocktail recipes, and where he's been bartending lately.
What are some of the most important skills for a bartender to have?
Creativity, eye for detail, ambition, willingness to always learn more.
What is your favourite cocktail to make?
My favourite cocktail at the moment is a spin-off of an espresso martini I did for a bar in Shoreditch, and it replaced normal coffee for a bit, haha.
30ml Nikka from the Barrel Whiskey
20ml Cascabel Coffee Tequila
20ml Miso Caramel*
50ml Solo Coffee cold brew
50ml Soy Milk
Shake hard all in a tin and strain over clean ice and ready to sling back.
*Miso Caramel (enough for 20 serves)
170g of brown sugar
90g of water
1/2 cup of coconut cream
24g of white miso paste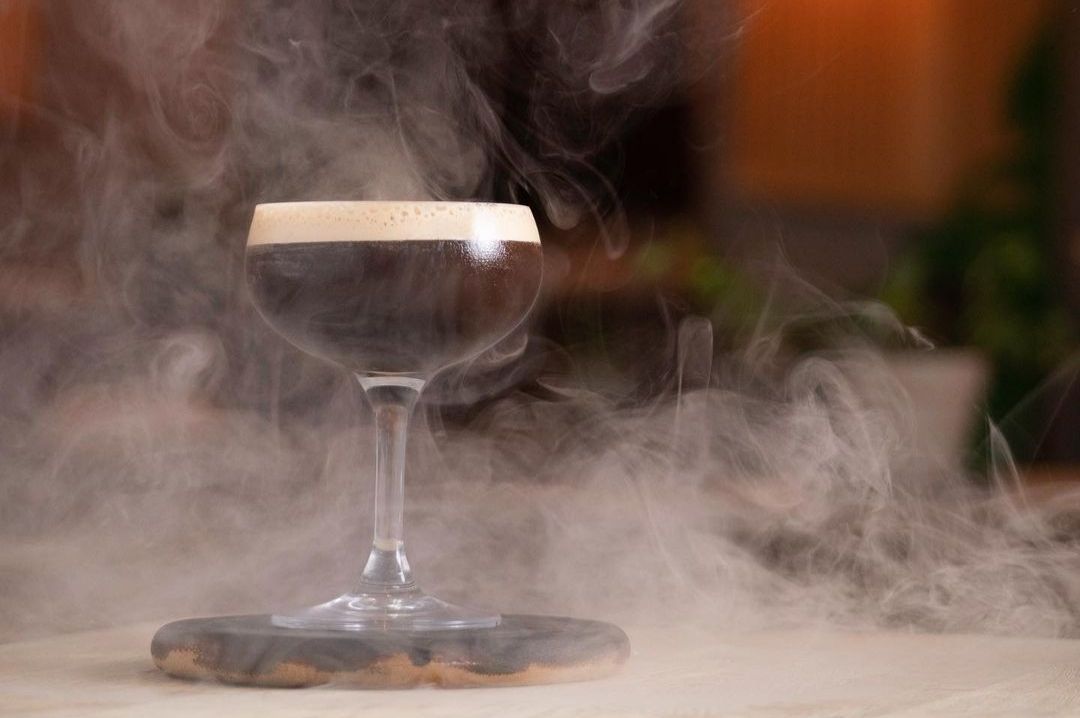 Tait Kirk's espresso martini
What are some of your favourite places to drink at when you're not working?
Homeboy, Satan's Whiskers, and Callooh Callay. When it comes to happy hours, I would say London Cocktail Club hands down has the best happy hours out there.
What are some of your favourite TV shows/movies?
I'm an absolute sucker for anything Marvel. I finished Loki not too long ago. If not something from Marvel, I usually watch Parks and Rec for the hundredth time.
Where are you working right now? And can we visit?
For the next month, I will be at The Shrub and Shutter, which is open from 5 pm Thursday till Saturday. We are continuing to take measures of safety, still spreading people out, and making sure hand sanitizer is wildly available.
What are some upcoming drinks trends to look out for?
Non-alcoholic drinks will keep growing immensely. CBD is also heading into the drinks market, from which Intune Drinks is one of my favourites. So, I see that getting huge.
What are you drinking right now?
A crisp can of Redbull, catch me later for a Daiquiri.