"There is a beer for every occasion," agrees Gabriele Bertucci, Founder of What's In The Glass?
An Accredited Sommelier, a member of The British Guild of Beer Writers and a professional beer judge : Gabriele Bertucci shares his insights from the beer industry and its current standing.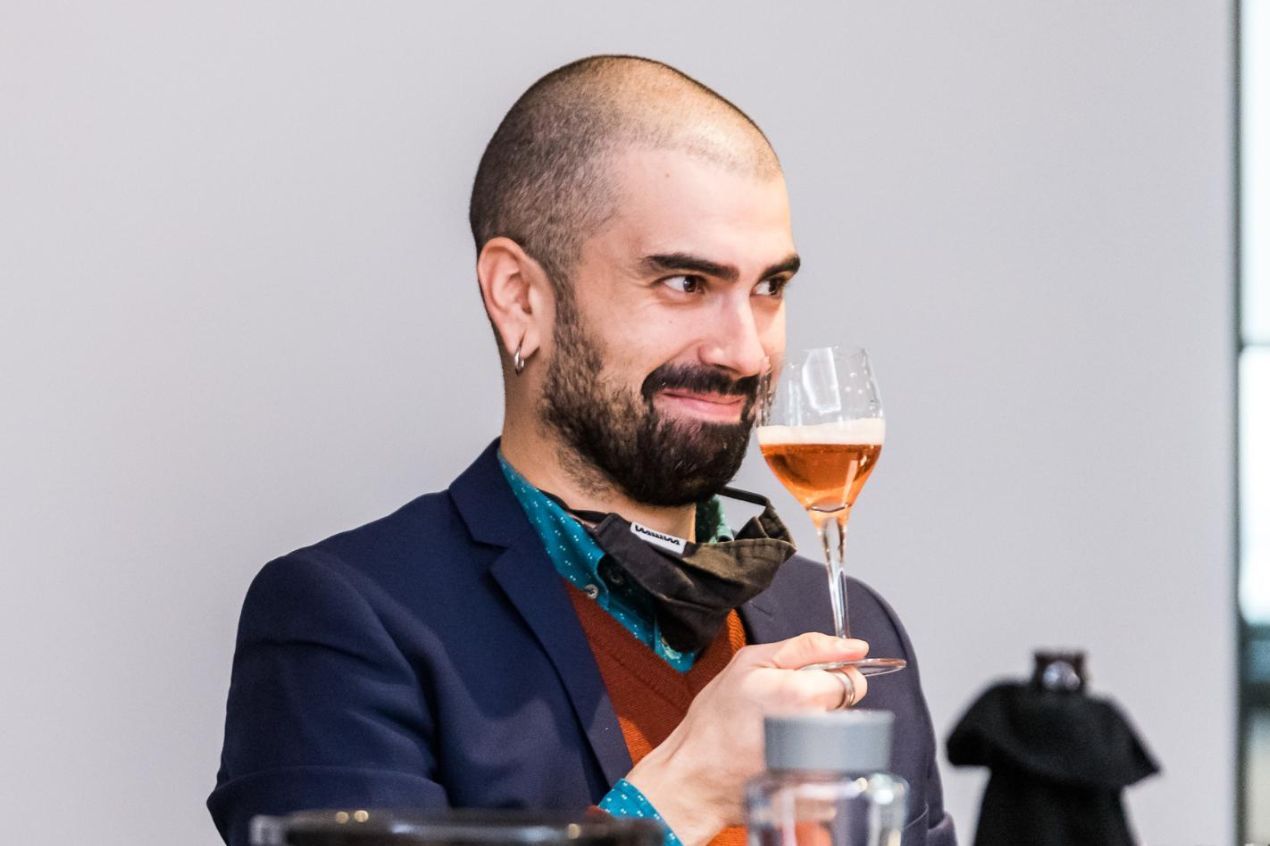 Who are you, and what are some of the various roles you play in the beer industry?
Hi, I am Gabriele - I am a marketing specialist, an award-winning contemporary communicator, and a drink industry professional with over a decade of experience in the FMCG and hospitality industries. I am currently International Marketing Manager at BrewDog and a freelance consultant in the beer industry for Italy and the UK. I am (also) the founder of the community What's In The Glass? a drinks-led communication & media agency.
What is a typical day at work like for you?
That's an excellent question :) Before the recent pandemic, it was mostly outside my house: working in the office, going out in trade, visiting accounts with the sales team, meeting the agency we are working with, and understanding the situation in our industry by visiting pubs and restaurants.
I was put on furlough when the first lockdown happened, along with so many others in the beer and brewing industry.
With my job at the time (Brand Ambassador) on hold, I had two options – sit at home and feel depressed about the situation or use the extra time to make a real difference. Fortunately, I chose the latter. To stay connected in the craft beer scene, I launched a digital community called 'What's in the Glass?' (WITG). During the first lockdown, I realised how much I missed spending time with people in pubs.
Meeting people in the pub is a massive part of living in London. So, while I couldn't replace the value of face-to-face interactions, I could still connect with people through beer.
I now spend time at home and in the office, trying to visit my favourite pubs, beer shops and breweries as often as possible.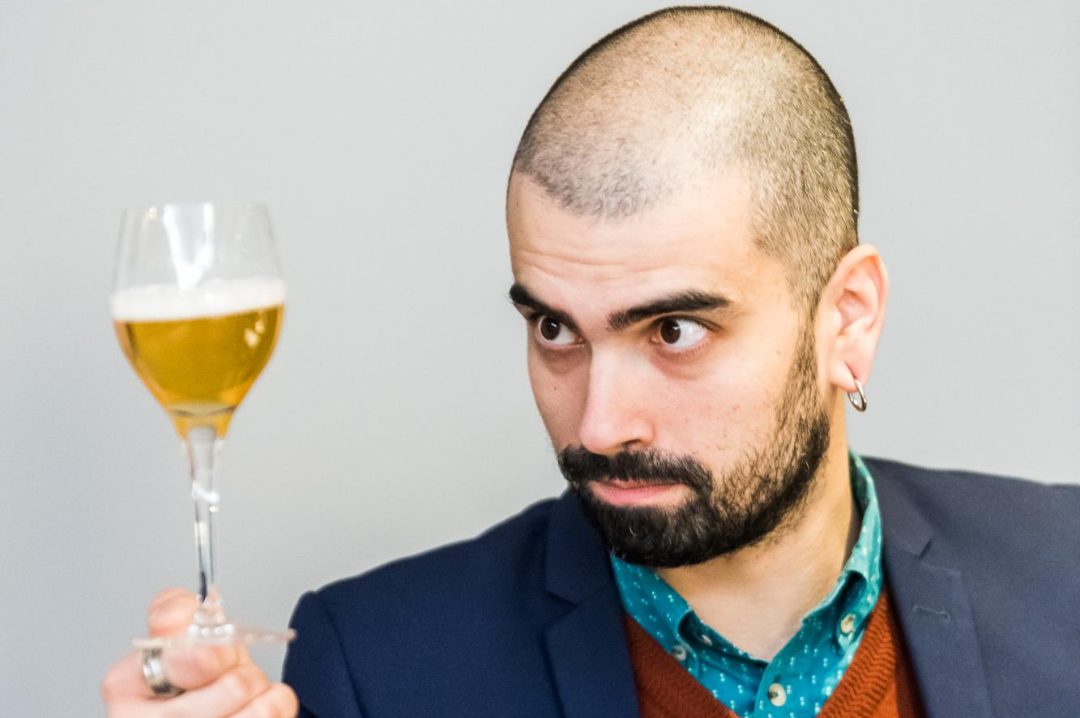 Can you explain the importance of digital communication?
It is crucial, and at a certain point in the last two years, it almost felt like the only way to communicate with others. Everybody realised that not having an Instagram page or an online section to advertise services or sell products is a loss.
We exist in this digital era - presence and communication online are an essential part of our business.
What do you think about the current social media situation?
Recently there has been an apparent decline of platforms that made a considerable impact during lockdowns (Clubhouse), the digital/online events are disappearing in bulk, e-commerce isn't making the same revenues as before, and the social media platforms have reached their most significant expansion already. It will be interesting to see the next evolution of digital communication in every sector, especially the beer and hospitality ones.
What kind of beers do you personally like // What do you look for in a beer?
There is a famous quote that says, "there is a beer for every occasion", for which I strongly agree.
Especially in those days, living in a beer culture capital like London makes me able to decide on anything I fancy to drink, often pairing it with anything I choose to eat as well. I like simple, traditional but forward-thinking, well-made beers. I also want to drink locally, which means various styles from British breweries: mostly bitters and pale ales, but also all the great lagers made today in the capital and the South England regions.
What about foreign beers?
Of course, I like to travel often to other countries, so I enjoy Saisons in Belgium, Italian Grape Ale in Italy, Kolsch in Germany and Pilsners in the Czech Republic. Seasonality is also vital while drinking beers: I can't wait to try what the 2022's hop harvest will give us from September.

What are you currently excited about?
I am excited about creativity and professionalism, especially in the beer and hospitality industry. I love to find competent people with a spontaneous necessity to work well and be successful, supported by a prepared team that works in excellent conditions, with equalitarian needs for all, with attention to detail and care about the environment.
I am also excited to see the beer industry finding new paths to engage with new customers: unexpected collaborations with other industries entities, scientific and technical research, social empowerment of minority represented groups, overcoming of ancient cliches in the most established players of the beer community.
The progress is here, but we must do a lot more to prepare ourselves for the following challenges.
The London beer scene has changed hugely since you first arrived. Can you talk about what it was and where it is heading?
I started working in early 2013 in a busy London Wetherspoons. At that time, cask ale (hand-pumped beer in pubs) wasn't at its best, craft beer wasn't popularised yet, London pubs were starting to offer food and let the fruit machine disappear, and the price for a pint was still very competitive at £5.
Almost ten years after cask ale is treated much better, craft beer has probably reached its best, but it is still growing. London pubs often face closure or are becoming restaurants with office desks and pints got the £8 price tagline we all were scared off. With the lack of labour and the upcoming recession in the UK, consumers will have to choose the best products and services.
Any message for our readers?
If the cost of living rises, we should expect more closures of pubs and breweries, especially those already severely beaten by the post-pandemic world. So I believe we will need a collective effort to save one of the country's most critical (and remunerative) industries.
Interviewed by Stuti Khetan, Beverage Trade Network