How London's restaurants and bars are responding to the 10 pm curfew
On this page find out about how London's restaurants and bars are responding to the 10 pm curfew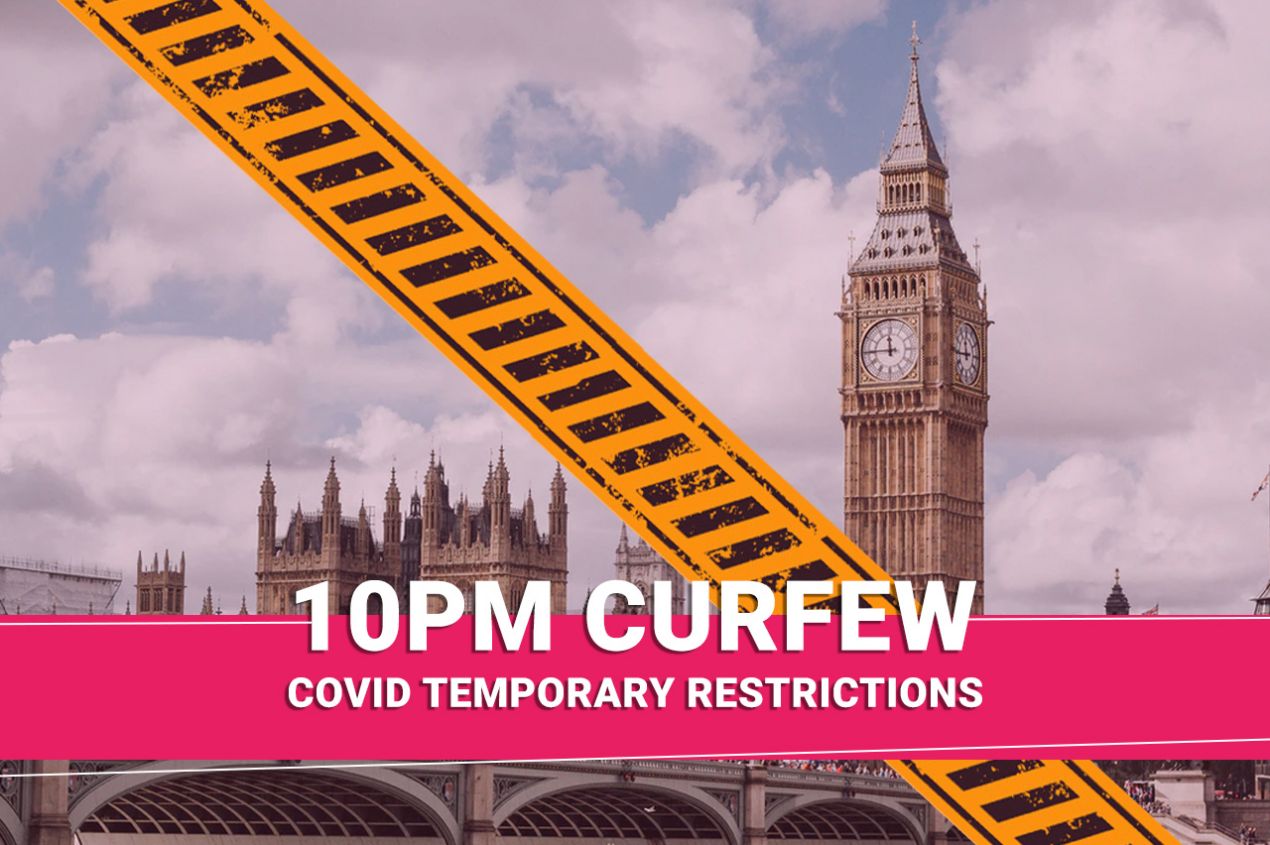 The owners of restaurants, bars and pubs across London must feel like they are in some sort of bizarre real-life version of an extended game of 'Snakes and ladders' at the moment as they grapple and come to terms with the ever-changing rules around the handling of the Covid-19 crisis.
Having been able to come out of lockdown on July 4 most have been slowly trying to get back on their feet and bring staff back off the government furlough support scheme and get the tills ringing again.
In August the capital's restaurants, bars and pubs took a collective leap up a virtual 'ladder' as they took advantage and benefited from the Chancellor's 'Eat out To Help Out' initiative that helped fund what ended up being over 80 million meals at a cost fo the government of £400m.
The move was widely seen by operators across the London on-trade as having a massive impact in getting the sector well and truly back going again.
But just as hopes were raised that the worst of the Covid-19 crisis was over, the number of infections started to accelerate at an alarming rate across the UK, forcing the medical authorities to warn the government that further lockdown measures were needed if the country was not to be taken over by a second wave of the virus.
Once again the government rolled the dice and this time the London hospitality sector was sent spiralling down a real-life version of a 'snake' with the introduction of a nationwide 10 pm curfew on all bars, restaurants and pubs from September 24.
The government's intention is very much for the greater good, but it does not make it any easier for restaurants now effectively faced with only having one sitting per evening. For the 10 pm deadline does not mean that's when drinks need to be finished and bills paid, but front doors locked and all customers asked to leave. For many leading restaurants that means 7.30 pm has become your last evening dining slot of the night.
Major fears
Within days hospitality leaders and leading restaurant and bar groups were reporting huge drops in sales, particularly in central London, where there was even less incentive for already cautious customers to make the journey into 'town' when they knew they would have to be on their way home again at 10 pm.
The figures vary across different parts of the hospitality sector, but it is estimated outlets are already losing, on average, around 30% of their daily sales due to the curfew, according to figures from CGA, the industry analysts. In London, this was closer to 50% for many operators, and late-night bars losing over 75% of their income.
Market analysts, Langton Capital, believe the sector will lose £100m in sales for every week the curfew is in place.
There are now fears up to a 1m jobs could be lost across the on-trade without further government support, as these sales losses come on top of what has already been a damaging time for the sector following the initial Covid-19 lockdown between March 23 and July 4.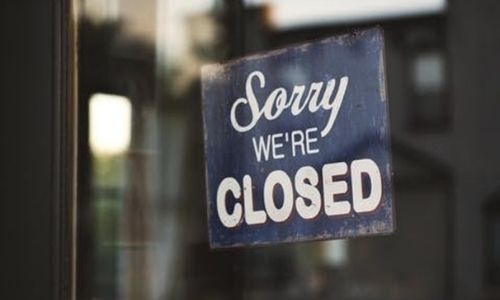 Changing our ways
It also means everyone is going to have to change how we behave, socialise and eat and drink out. For this is not just a short term fix, but could be the way of things in London and the UK until spring 2021.
The hospitality sector, though, has proved time and again how resilient it is and how quickly its operators can respond to any crisis and come up with new ideas and ways of working.
As Jonny Jones, director of client services at CGA, told The Guardian: "One of the many great things about the hospitality industry is the ability to innovate and adapt to new market conditions and consumer demands."
The battle to get the 10 pm curfew lifted or pushed back will continue, but in the meantime bars and restaurants are having to rise to the occasion to keep their own spirits up and customers excited about going to visit them.
Le Gavroche, for example, the acclaimed, premium restaurant run by generations of the Roux family announced within a day or two of the curfew that it was to open its doors from 5 pm rather than its traditional 6 pm.
Everything in your evening service has to be pushed back by at least 30 minutes, says Pied a Tierre owner David Moore - which means anyone booked for 7 pm will be asked to come in at 6.30 pm or 6 pm. "I mean, at least there's nowhere else for them to go – it's not like they can go down the road, no-one can go out at 9 pm anymore," he told the Evening Standard.
Express menus
Others are looking at shorter express style menus where you could possibly still come in at 9 pm and enjoy some quality food pre-curfew.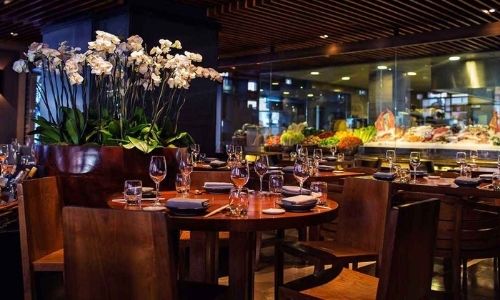 Novikov Restaurant & Lounge
Novikov Restaurant & Lounge, has introduced a new 'One-Dish Wonders' menus for its Italian restaurant which is "tailor-made for those who like to cut things fine".
As it says: "Guests arriving at 9 pm can enjoy a quintet of favourites - Roasted Seabass with Sweet & Sour Peppers, Salmoriglio Sauce & French Beans and Veal Ossobuco with Milanese Risotto among them - and the restaurant guarantees to provide the full dining experience with these options in 60 minutes."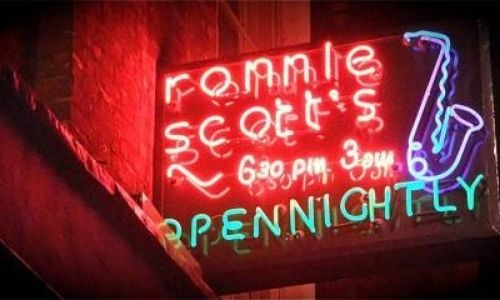 Ronnie Scott's
Ronnie Scott's, the famous jazz club in Soho, says it is staring its 'late show' at 7.15 pm. Fred Nash, the general manager, said: "The whole point of a music venue like Ronnie's is that we offer some escapism from life. All we can do is respond."
The curfew will be a further boost to neighbourhood restaurants across London - in the more densely populated areas such as Balham, Clapham, Richmond, Kew, Islington, Hampstead, Greenwich - choose to eat and drink in their own areas.
The so-called 'doughnut effect' was already happening post lockdown and the curfew will only accentuate it.
Building confidence
The big calling card all London restaurants, bars and pubs have is how well they have responded to Covid-19 and, in many cases, introduced far more stringent health measures than they are required.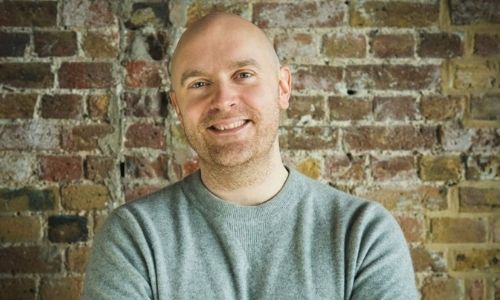 Will Beckett, chief executive of Hawksmoor
To such an extent that Will Beckett, chief executive of Hawksmoor, the premium steak chain with outlets across central London, says one of his customers told him that "truth is, I feel safer in here [Hawksmoor] than elsewhere".
As a leading chef, Adam Handling, told the Evening Standard: "Hospitality has proven we're doing precautions, that we're safe as hell – we're cleaning like it's a hospital. You're not going to catch it here."
What is for sure, regardless of what time you do go and visit a London restaurant and bar they will be mighty pleased to see you and need all the support you can give them.
Header Image Credit: Ronnie Scott's
Royal Horticultural Halls, London, The Lindley Hall, 80 Vincent Square, London SW1P 2PB, United Kingdom, United Kingdom
Register Now
Royal Horticultural Halls, London, The Lindley Hall, 80 Vincent Square, London SW1P 2PB, United Kingdom
Register Now