7 Ways to Spend Valentine's Day in London
Baby it's locked down outside! So let's do our best to enjoy this Valentine's Day at home with these unique experiences.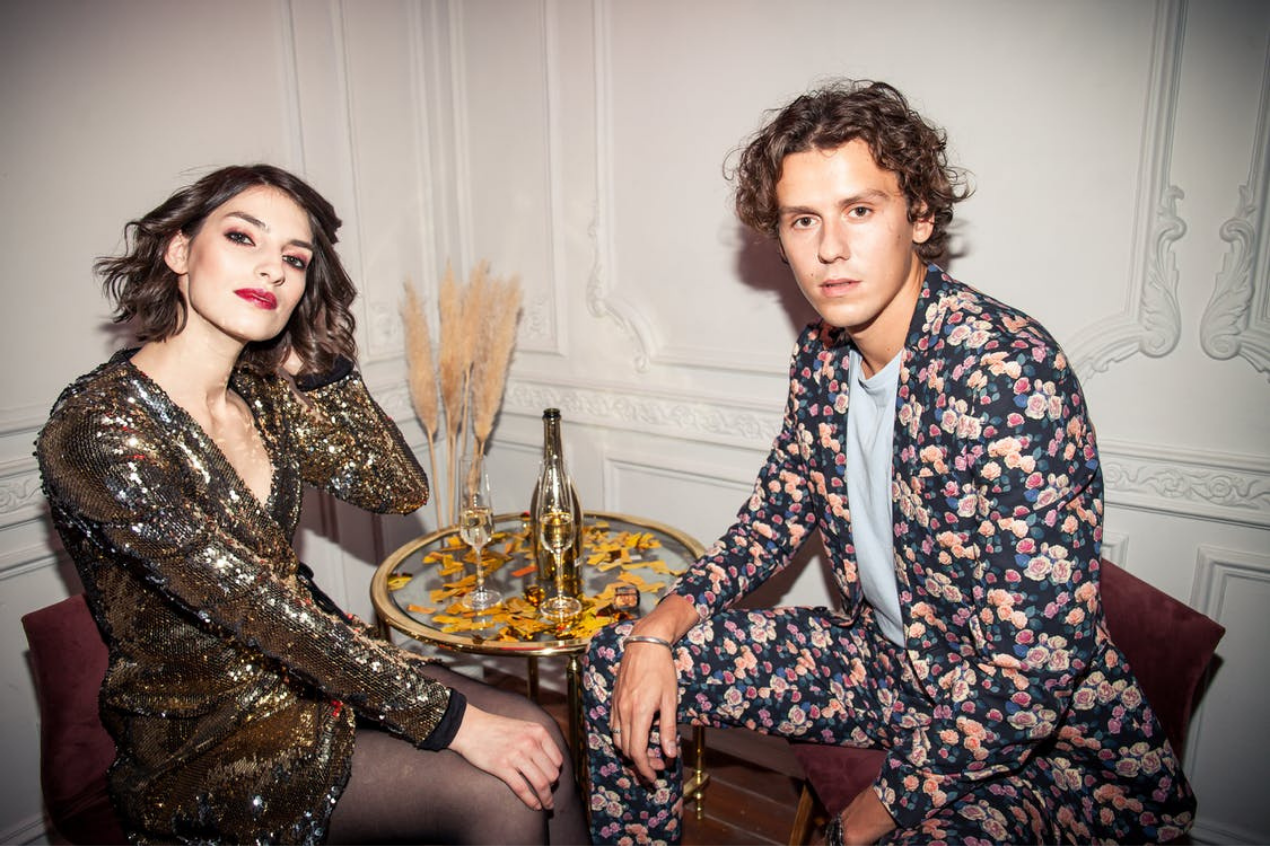 We want to make sure you have a great time this Valentine's Day by enjoying any of these wonderful experiences in the safety of your home. You could pretend you are on a tropical vacation or have a fancy seafood meal, whichever your heart desires.
Valentine's Lockdown Romance, Fish Cafe
Fancy a seafood meal this Valentine's Day? The Fish Cafe in Hampstead has a few different options to please your palate and impress your partner.
Comfy Love at £50: Includes 1 whitebait, calamari, mushy peas, and a bottle of prosecco. Add to it 2 gherkins, a large cod & chips, and chocolate brownies.
Old Skool Love at £70: Includes English asparagus poached egg and parmesan, pumpkin soup, tender stem broccoli, and a bottle of white wine. This seafood meal also has 2 fillets of sea bass baked in foil with white wine, lemon, olive oil, and mixed julienne vegetables. There is a choice of desserts where you can get 2 apple pies or chocolate brownies.
Romantic Love at £90: This glorious meal includes 4 oysters, 1 prawn tempura, mac n cheese as a side dish. It also has 2 lobster rolls & chips with chocolate brownies as the dessert and a bottle of prosecco to round up the meal.
Each package also comes with valentine's goodies. Book your preferred meal at the time you would like to pick it up.
Address: 71 Hampstead High Street, NW3 1QP, London.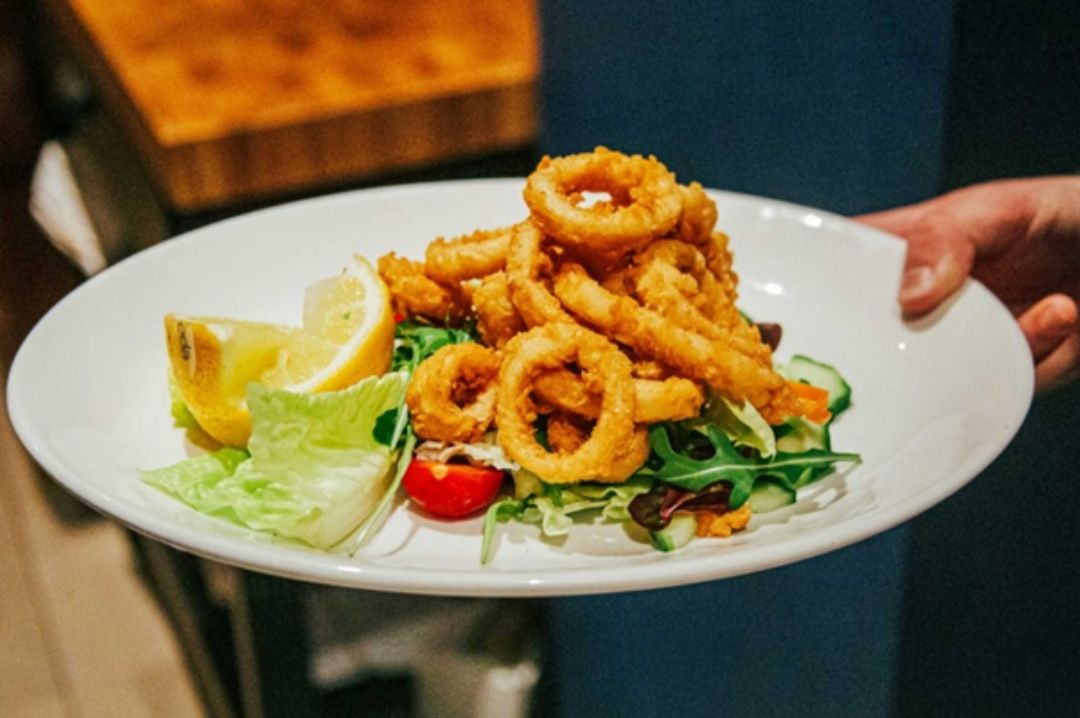 Fish Cafe, Source Website
Partners in Wine, Humble Grape Limited
The perfect event if you are looking to spoil a loved one who knows their wine. The Partners in Wine by Humble Grape Limited will take you on a wine tasting journey virtually where you will be able to taste four of their wines that are their most passionate and romantic. The box will also include a tasting note, a tasting mat, and homemade fudge.
This package is priced at £60 per person with the box being delivered to your address. The zoom link will be shared 48 hours in advance and from 6:30 to 8 pm, you and your partner can have the perfect Valentine's wine experience. Pre-book your wine tasting package.
Valentine's Weekend Afternoon Tea, Chesterfield Mayfair
The folks over at The Chesterfield Mayfair decided to bring the tea party to your home this year. In their valentine's day offer, guests will be able to enjoy a VIP Original Sweet Shop Tea Experience at home. This includes a heart-shaped macaron, a themed cupcake, and a tin of rosebuds tea. The experience is charged at £47 per person and is available for collection and delivery. In the case of delivery, additional charges will apply. The afternoon tea is available from the 12th to the 15th of February. Celebrate the season of love with this wonderful afternoon tea.
Address: Butlers Restaurant at The Chesterfield Mayfair, 35 Charles Street, W1J 5EB.
Nearest Tube station: Green Park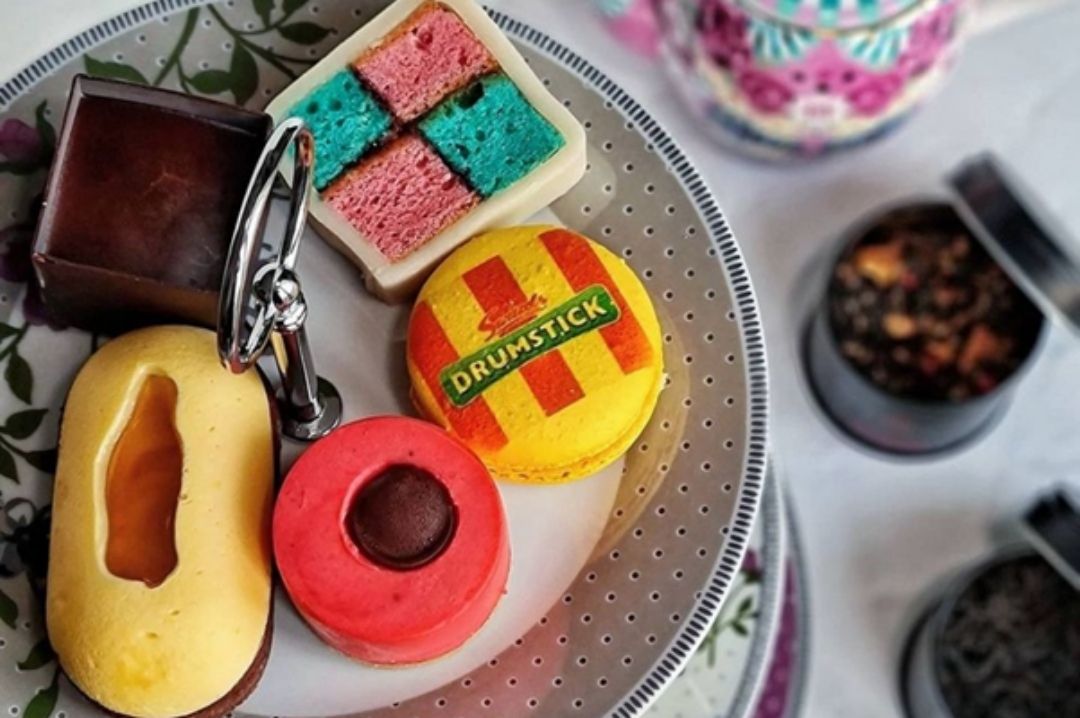 The Chesterfield Mayfair, Source Website
The Indian Valentine's Meal, Benaras
If you are looking to bring an Indian experience to your Valentine's weekend, Michelin star restaurant Benaras is serving up an exquisite Indian meal. The menu is full of staple Indian items like Chicken Makhani, Macchi Mapas, and more. They have a menu that you can order as-is or with champagne. The cost is £175 without champagne and £225 with champagne. Takeaway and delivery are both available on order.
Address: 12a Berkeley Square, Mayfair, London, W1J 6BS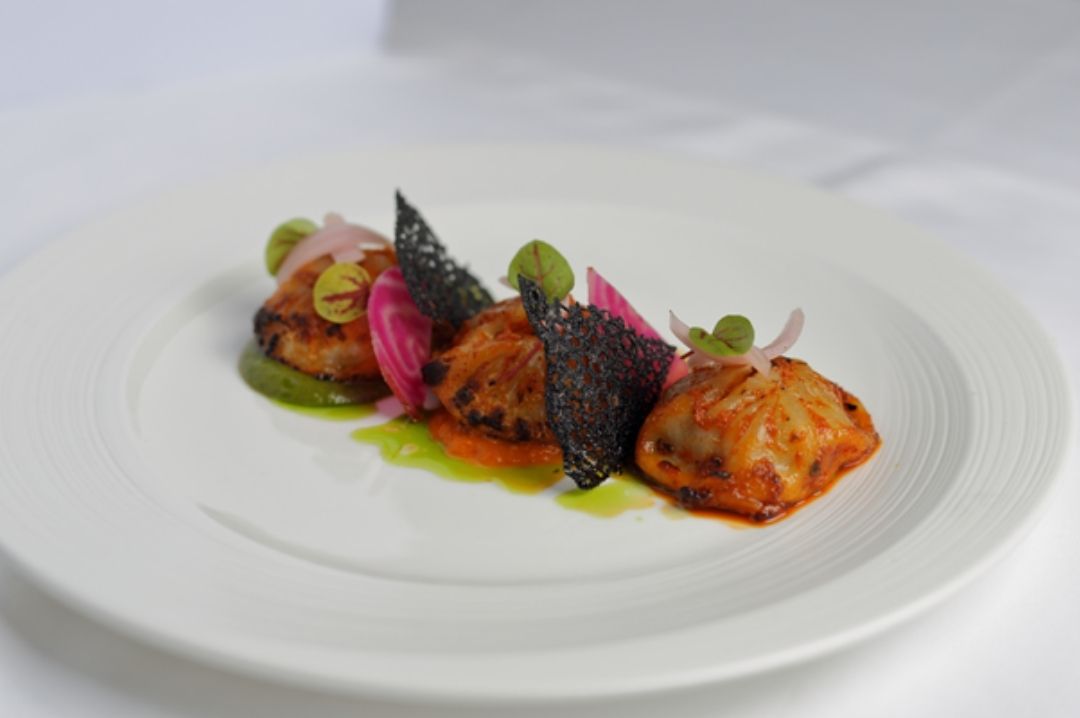 Benaras, Source Website
Valentine's Bundle, Oh-Briehave
Aptly named the 'Get Lit' Valentine's bundle, Oh-Briehave has just the gift to blow your partner away. Packed with loads of goodness, the bundle packs inside it:
• The Cheese: Black Truffle Cheddar
• The Charcuterie: Parma ham, Napoli Salami, dried aged beef, spicy Spanish chorizo
• The Sweet Stuff: Fig roll, chunks of dark chocolate, juicy fruits
• The Extras: Beetroot and apple chutney, Peters yard dark sourdough crackers and large black salted olives.
• Old Flame Club Candle
The packaging is beautiful and Oh-Briehave will be delivering the boxes on 13th and 14th February. With limited boxes available, you should book this one at the earliest. It is priced at £80 and doesn't include the delivery charges.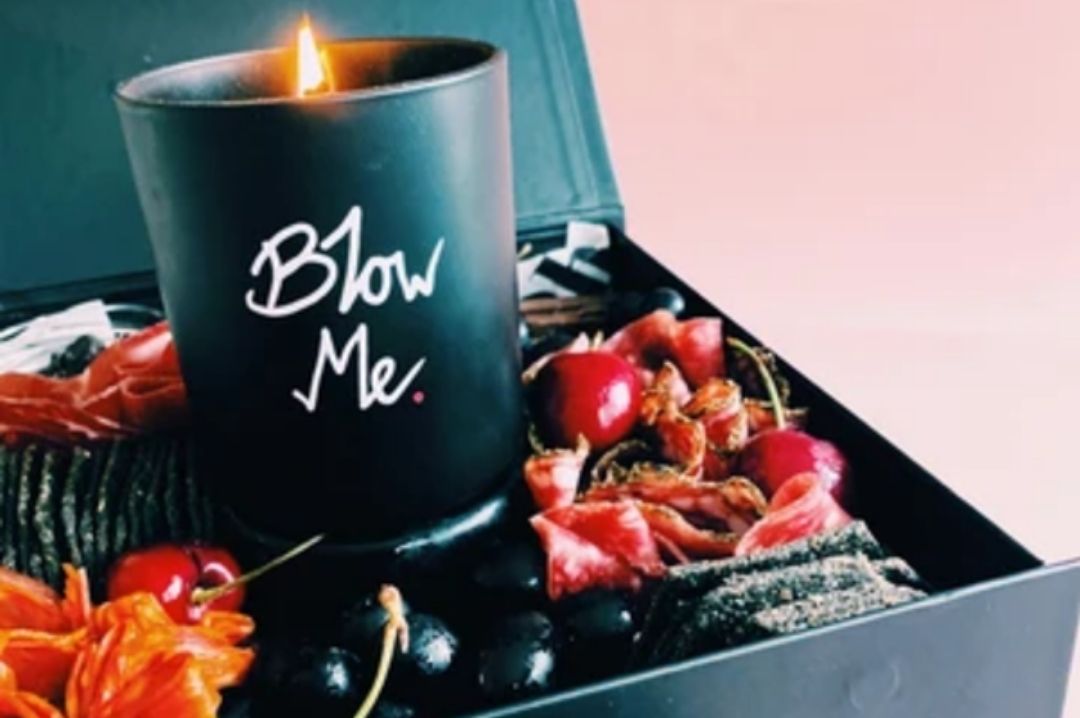 Oh-Briehave, Source Website
A tropical staycation, Fever
Not gonna lie, it would have been amazing if we could enjoy a tropical holiday at this time. *Sighs* getting back to the current scenario, Fever is delivering a custom tropical staycation right to your doorstep. The staycation kit includes:
• Online hula lessons
• Sand-castle kit
• Sunset paint by numbers kit
• "On the beach" cocktail by shake
• Two strawberry champagne truffle ice cream cones
• Inflatable palm tree
• Novelty sunglasses
• Curated Spotify playlist with link
The price for the set is £63.99 including delivery charges. It will take Fever 1 to 4 business days to deliver the set, best to order it right away.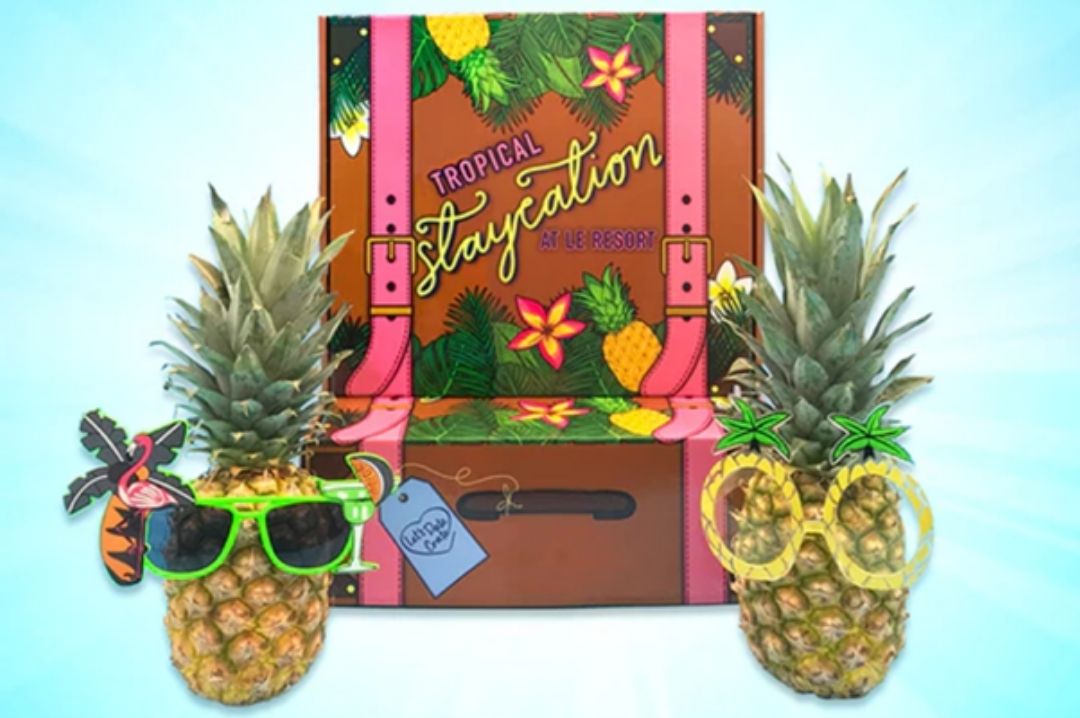 Fever London, Source Website
A Lavish Meal, One Fine Dine
To finish off a list that has something from everyone is another heavenly meal from the award-winning restaurant One Fine Dine. The Valentine's menu for 2 includes an amuse-bouche, a bottle of wine, Petit fours, and 3 courses from their Valentine's menu. Each of their three courses has three items to choose from. It will be a difficult choice with dishes like Confit Duck, dark chocolate fondant, and more available. The entire meal is priced at £195 and will be delivered free of charge. What are you waiting for? Book your lavish meal now.
While the city is on lockdown, it shouldn't keep you locked away from enjoying a romantic Valentine's weekend. Trust any of these fantastic experiences to deliver a fine experience for you and your partner.
Header Image Courtesy: Pexels