Grimm Artisanal Ales to Old Irving Brewing, how breweries are thinking out of the box
Find how few brewers are pushing forward with creative solutions to drive sales and stay connected with their consumers during this lockdown.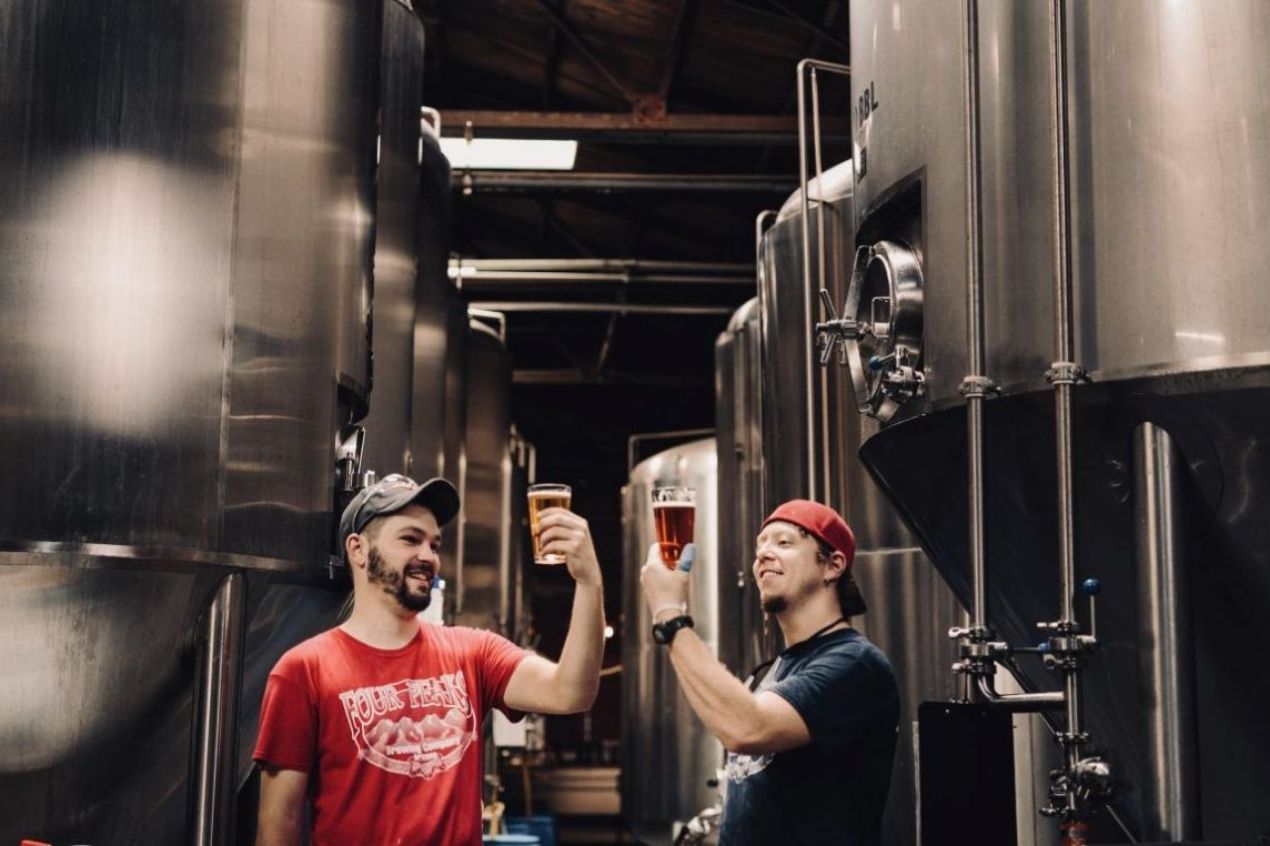 These are extraordinary and unprecedented times. It's safe to say that no one had a plan in place for how to deal with a worldwide pandemic. But here are a few ways booze businesses are keeping their employees and business going on, during this uncertain time by thinking "Out of the Box" Ways, breweries are ready to serve their customers. Learn and see how the brewing world is dealing with this new normal.
BREWERIES :
Location: New York
About: Grimm Artisanal Ales is a Brooklyn-based brewery founded in 2013 by Joe and Lauren Grimm after nearly a decade of tinkering with fermentation. Grimm specializes in concise, elegant ales epitomizing the creative, experimental spirit of the American artisanal beer revolution. With each limited edition release, they seek to push the boundaries of style and flavor in order to create beers with the utmost depth and complexity.
For five years, Grimm operated as a nomadic brewery. Joe and Lauren would develop each recipe in the kitchen of their Gowanus apartment and travel to existing breweries near and far to craft their commercial beers.
In June 2018, they opened their permanent location in the East Williamsburg neighborhood of Brooklyn, NY.
COVID 19 Plan: Grimm and co-owner Joe have been modifying their output to account for a significant drop in restaurant and bar sales by adding curbside pick-ups and continuing brewing new batches. They have created such strong demand and even begun adding take-home kegs to the menu.
Lauren Grimm said it to the magazine that "The bartenders were worried when we shut down the taproom but they've all been really excited about the to-go fills. Especially with the shelter in place, everyone wants to have a good time when they're stuck at home"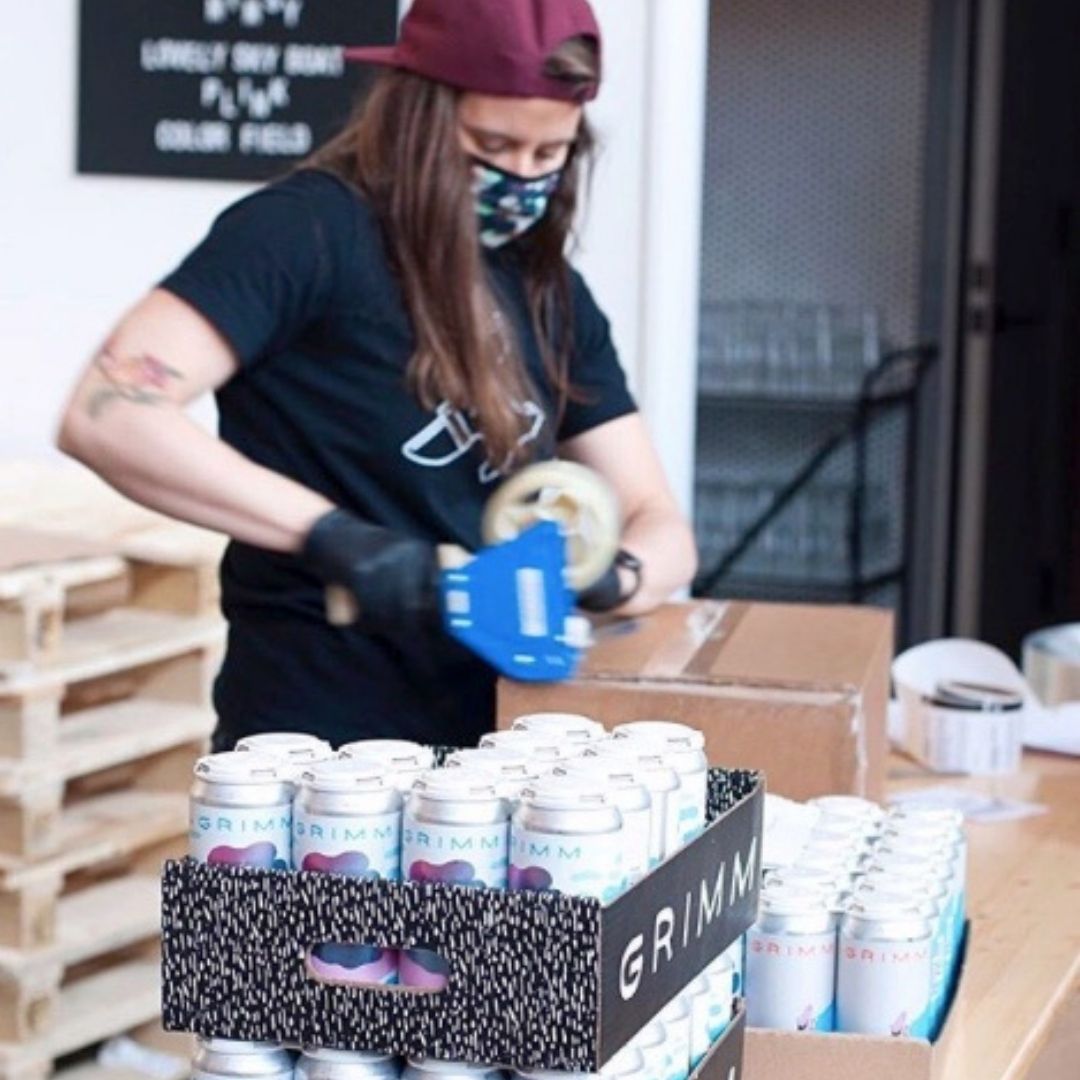 Location: New York
About: This brewpub is in an old warehouse. The menu is full of good beer-drinking food - burgers, pretzels, and fried things, mostly - and all the loaves of bread are made in-house. It's a family-friendly spot, with board games and other activities like bags, so you can expect to see kids running around, especially if you're there on the early side. If that's not your deal, sit in the front bar area where the only game being played is rock-paper-scissors for who's getting the next round.
COVID 19 Plan: The celebrated brewpub took its operation a step further with a new direct-to-curb service during COVID 19. They have implemented a 'no contact' curbside pickup method by only accepting payment over the phone with a credit card (sorry no cash or walk-ins) and placing your packaged and labeled order on a table outside of our front door upon your arrival. Hence, maintaining a completely contactless approach.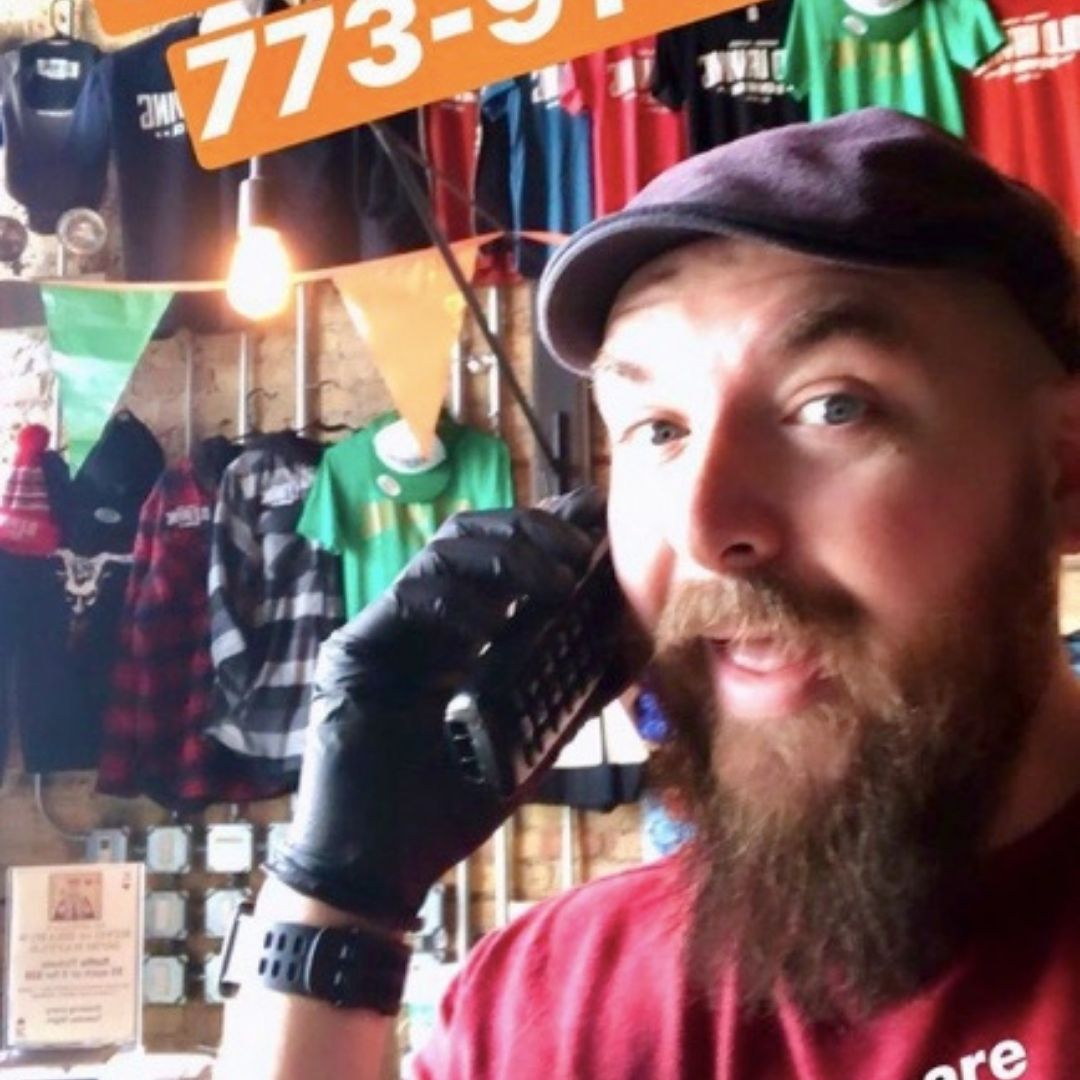 Location: Chicago
About: All originally from Chicago, Samantha, Stephen, and Jonathan met while in college at the University of Illinois in Champaign. Samantha and Stephen both moved to Portland and then Brooklyn, where Samantha worked for nonprofits and Stephen for production breweries. Jonathan entered the world of food sales and had a stint in Philly before coming back home to Chicago. Along the way, the three of them worked on their vision of a brewery. Eight years later, Hopewell opened in Logan Square, Chicago in 2016 — and here we are today!
COVID 19 Plan: Customers can opt to add a sunny houseplant or a flower from Plant Shop Chicago to their mixed case of puckery specialty ales. And that isn't the only non-perishable Hopewell Brewing is offering. They're one of the dozens of Chicago businesses supporting Chicago Hospitality United, a line of limited edition t-shirts and accessories backed by local workwear brand Stock Mfg. and hospitality studio Leisure Activities (Sportsmans Club, Ludlow Liquors, Estereo). All sales benefit bar and restaurant workers affected by the city's shelter-in-place order.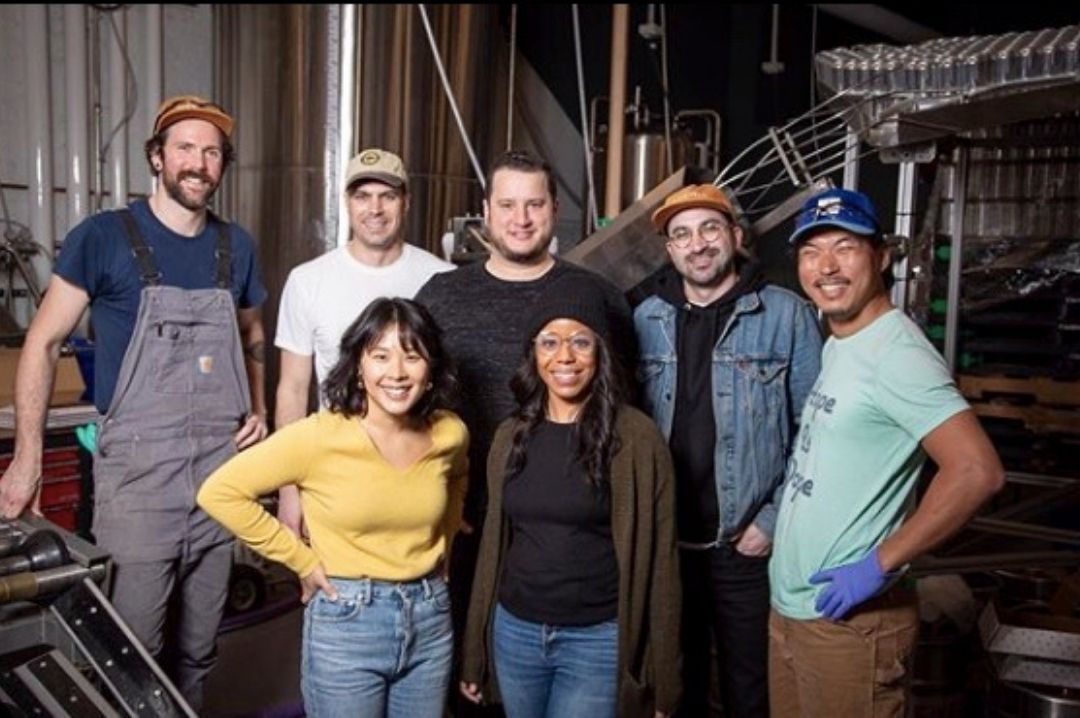 Location: Florida
About: Rob Whyte began brewing in his hometown of San Diego in the early 90s but by the time he and Jen Gratz-Whyte were married, his time making beer had all but went away. It was only Jen's work schedule that changed the narrative. Jen, a Michigan native with a strong entrepreneurial spirit, took a position that required her spent to spend a considerable amount of time back in Michigan where her career had begun.
Rob and Jen found that their favorite breweries shared more in common than great beer. They all served as a gathering place where new and old friends could mingle and a sense of community could be felt by all. It was only natural then that they would decide to open Fort Myers Brewing Company in the community they call home, Gateway, and build a place for family (including the furry family members) with an open seating plan that helps strangers become friends.
COVID 19 Plan: In the next couple of days, we're going to launch what we're calling internally a 'community board' where people can call and pre-buy beers for others, So if someone wants to call and buy 20 beers for 20 nurses, they can do that. Fort Myers is also turning to to-go orders and merch sales to support their hardworking team. Providing health insurance to their staff, including their bar staff, and they're doing everything they can to make sure they continue to have that insurance, which means staff has to continue to be employed. They say "We're rotating through all of our staff for to-go beer, we're putting together a list of odd projects, and we're also selling t-shirts to raise money for the -- kind of like a tip, just something to boost their income in the meantime"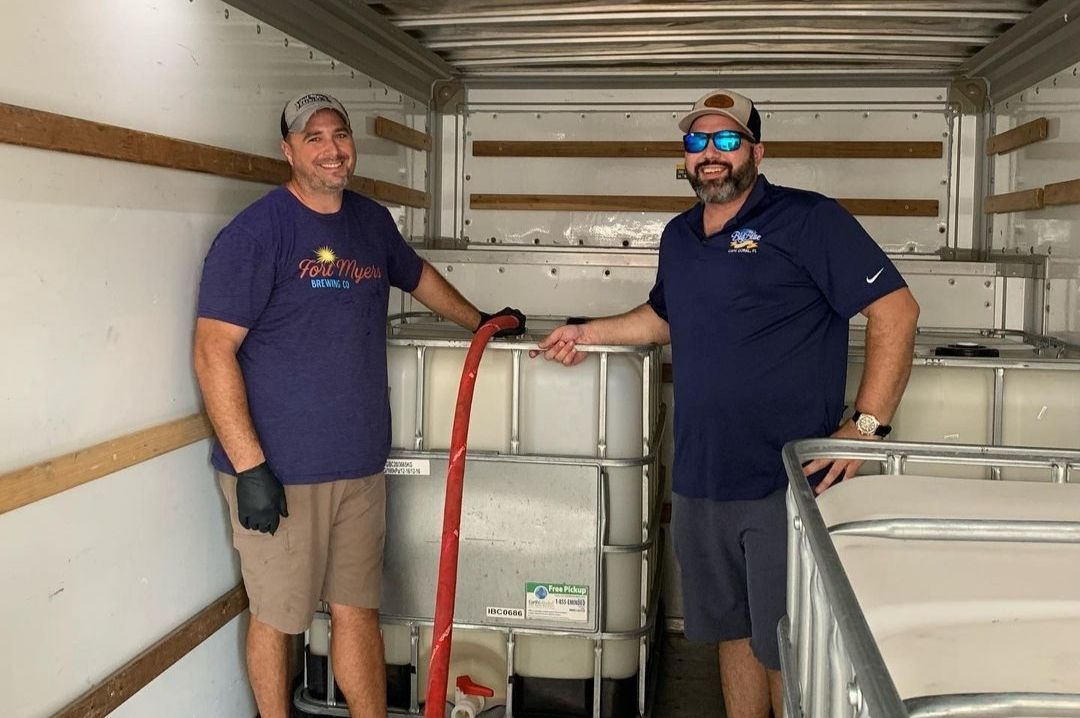 Sycamore Brewing
Location: North Carolina
About: At Sycamore Brewing, we believe fresh beer made with top-notch ingredients should be enjoyed by everyone. So, a few years back, with proud roots in Charlotte, we set out to brew beers that bring people together and drink easy from the first sip to the last. After humbly perfecting some of our favorite recipes over the last decade, we're honored to share them with you. If you like exceptionally fresh, tasty beer, we invite you to gather a few friends and neighbors and enjoy a pint of Sycamore.
COVID 19 Plan: Sycamore was the first brewery in Charlotte to close to the public, days ahead of any state mandates. Their products are beer, cider, and hard seltzer, which is available across our four-state distribution network. Their international markets are a different situation, and we have necessarily halted shipments to several European countries. We have not furloughed a single team member and we feel proud of this decision. Sycamore is more than a company, we are a family. While we wait for life to come back to normal, we have launched a fundraiser for Second Harvest Food Bank: Buy a Sycamore Gift Card from our online store to be used in the taproom, after we reopen; 100 percent up to $30,000 will go to the Second Harvest Food Bank of Metrolina.