Jo Irvine's Lévrier 2015 Anubis is Wine of the Year
Awarded by the London Wine Competition, Jo Irvine's Lévrier 2015 Anubis Eden Valley from Down Under is 2021's Wine of the Year.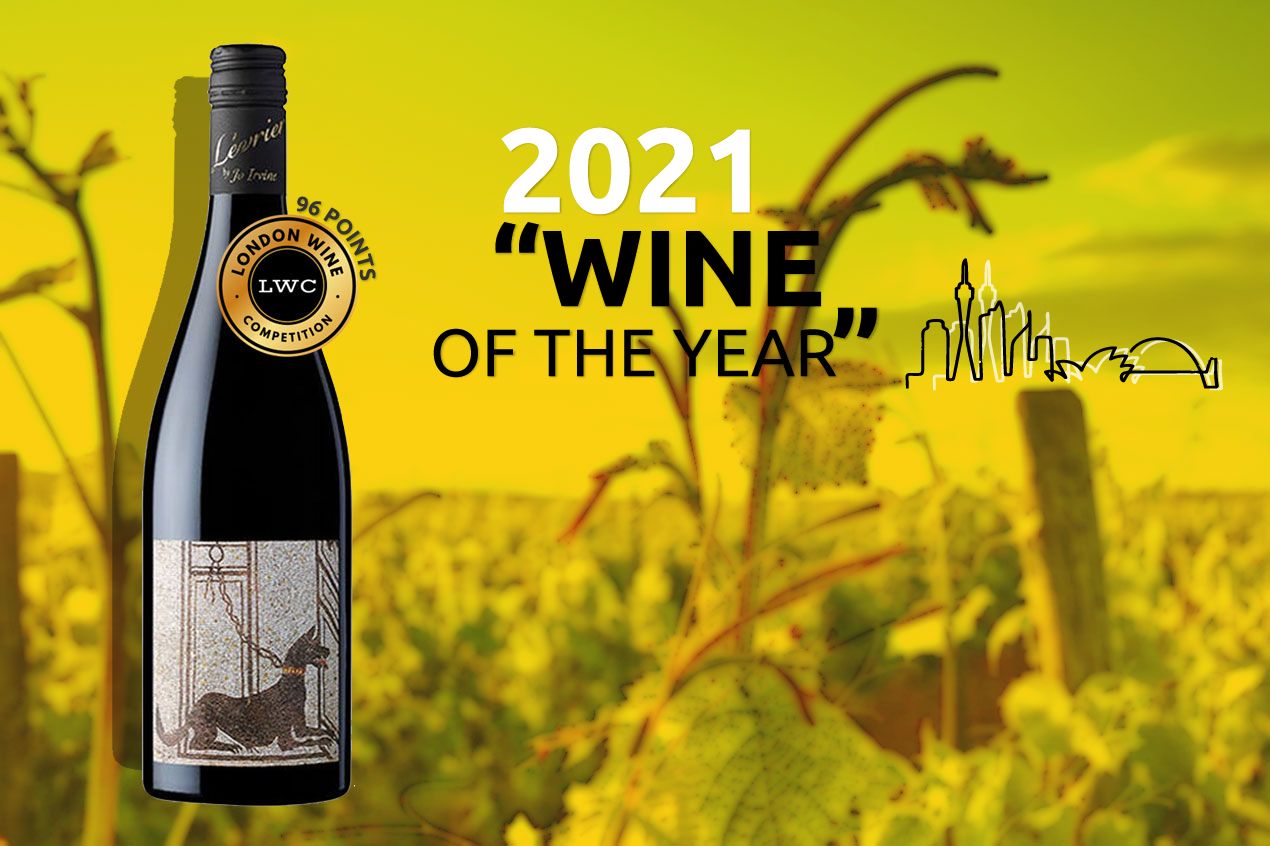 Australia is once again at the helm of the wine industry with Lévrier Wines' 2015 Anubis Eden Valley Cabernet Sauvignon winning the Wine of the Year at the 2021 London Wine Competition. Ticking all the boxes for judges at the competition, this bold red was also deemed as the year's best Cabernet Sauvignon (Best Wine by Varietal), Best Wine by Quality, and Australia's Best Wine (Best in Show by Country).
2021's Wine of the Year pours an intense red color and opens with notes of red currant, dark cherry fruit, and mulberry. On the palate, the 2015 Anubis Cabernet Sauvignon is crafted to enhance the notes of dark cherry and cassis, with new French oak. A blend of passion behind the winemaking process, this plush, and juicy wine finishes with elegant velvety tannins.
The London Wine Competition, with 2021 being its fourth year, continues to succeed as one of the leading competitions around the world. Breaking the tradition of most wine competitions where wines are judged based on only their quality, the London Wine Competition awards wines, taking into consideration all the aspects we tend to look at while making our daily drink choices, that is, the quality, value, and packaging.
Hosting a panel of judges from some of the most eminent establishments in the UK, the wines that are awarded set a benchmark for both drinkers and buyers, drawing them towards some of the world's best pours. This year's judges included names like Barbara Drew MW - Master of Wine at Berry Bros. & Rudd Ltd, Stefan Neumann MS - Master Sommelier and Director of Wine Dinner by Heston, Hugh Brown - Wine Buyer at Sainsbury's, and many more.
Amidst over 136 varietals from wine regions across the world, the Lévrier 2015 Anubis Eden Valley Cabernet Sauvignon rose to be not only Australia's but also the world's best wine of 2021 at the prestigious London Wine Competition.
A daughter's love of greyhounds
Jo Irvine, daughter of 'Master Merlot Maker' James Irvine, established her first wine label in 2017 - "Lévrier by Jo Irvine". The name Lévrier (which is French for Greyhound) is a nod to her love for greyhounds, who have been a major part of her life for over 20 years. Jo's love and respect for our furry friends have led her to support the Greyhound Adoption Programme and adopt two greyhounds, Georgie and Daphne who man the office daily.
The first wine under the Lévrier label, a Meslier Sparkling Rosé was released in October 2017, and put Lévrier on the map of great winemakers, as Meslier is considered one of the rarest sparkling varietals in the world.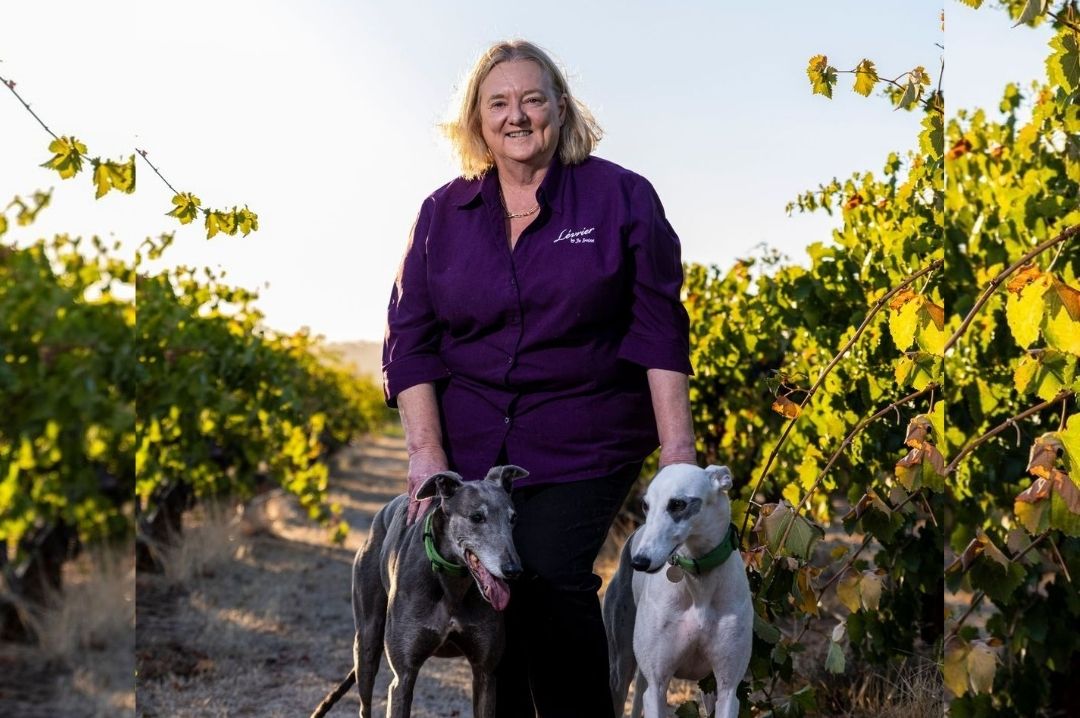 Jo Irvine with her Greyhounds, courtesy of Lévrier
Jo's journey in wine started at a very young age, when she followed her father around the winery, undertaking the ritual tasting of ferments and wine blending. However, when it was time for university, instead of going after her natural love of wine, Jo studied to become a nurse. After two decades of practicing as an operating theatre nurse, and post a short 'mid-life crisis' Jo decided to follow her calling for the wine world. Whilst studying winemaking, the industry prodigy worked with six vintages, both in the Barossa Valley, Australia, and California, USA.
Taking the first step into the industry, Jo started her own wine consulting business in 2003, and in 2010, with her partner Peter and two young boys, she established Wine Wise. Wine Wise is a 500-tonne purpose-built, small-batch processing facility in Barossa Valley that specializes in creating unique wines from vineyards of small producers. It was then that Jo finally decided, it was time for her own wine label - and Lévrier was born.
Under the Lévrier belt
Apart from the award-winning 2015 Anubis Cabernet Sauvignon and the label's flagship sparkling rosé, the Lévrier brand boasts 8 other wines in its portfolio, all hailing from the rich vineyards of Eden Valley. These wines include refreshing pours like a Chardonnay, Zinfandel, Pinot Gris, and a fortified Semillon; along with a rich, staple Cabernet Franc, and a delectable Merlot - Cabernet Franc - Cabernet Sauvignon blend.
Lévrier is home to two fine wine clubs, namely the 4 Paws Club and VIP Tall Tails Club, both names sparking from the name of the label and Jo's love for dogs. The 4 Paws Club membership comprises special pricing for all wines, complimentary freight when ordering one dozen or more wines delivered to the metropolitan areas of any capital city in Australia, and pre-release wine offers.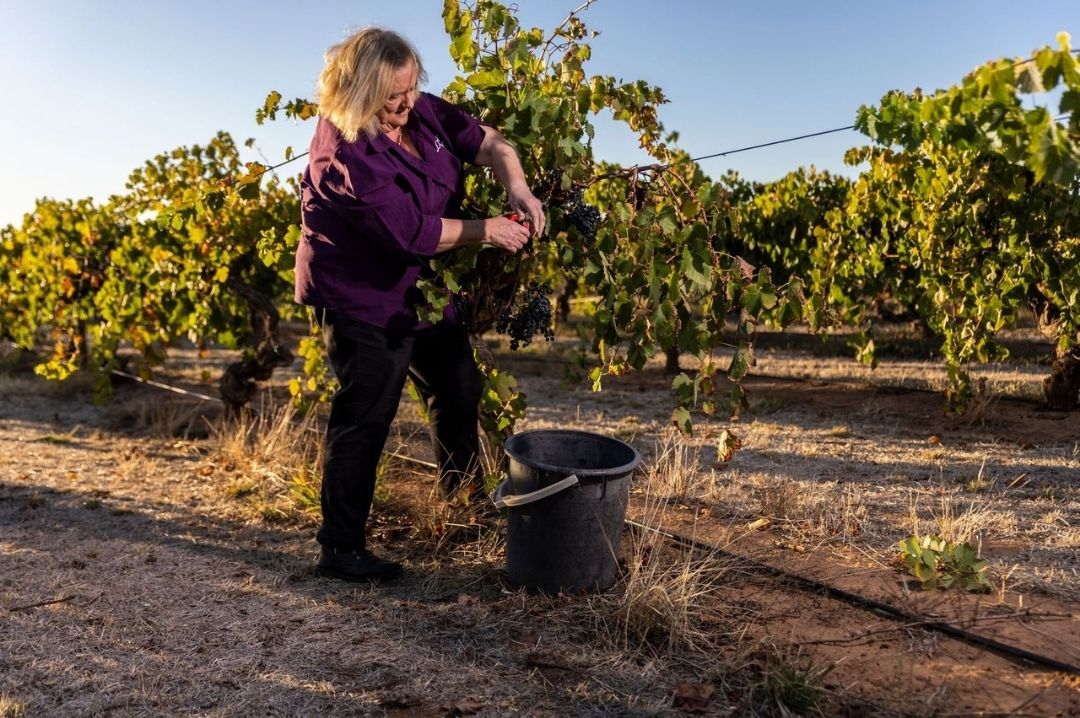 Jo Irvine in action at the vineyard, courtesy of Lévrier
Jo's VIP Tall Tails Club offers members a complimentary delivery of wines to the metropolitan area of any capital city within Australia up to the value of $270, a personal winery experience, and barrel tasting for VIP members and 5 friends, and pre-release wine offers. The membership also includes luxurious wines received twice yearly in April and October, valued at $2130.00 - all for an annual charge of $1200.
The winery, for $15 per person, is open for tours and visits for those who want to enjoy a personal winery experience with friends and family. The dog-friendly tasting experience gives you a tour of the winery, where you can enjoy six wines, with a Sparkling Meslier on arrival.

*These are unprecedented times, please check the winery's current updates before booking a tour.
Don't forget to stop by the Lévrier online store and grab an award-winning vino.
US residents can also shop via Vivino, and those in the UK can purchase through House of Townsend.