Mahiki White Coconut is the Best German Spirit
Tiki-paradise Mahiki steals the show at the 2021 London Spirits Competition.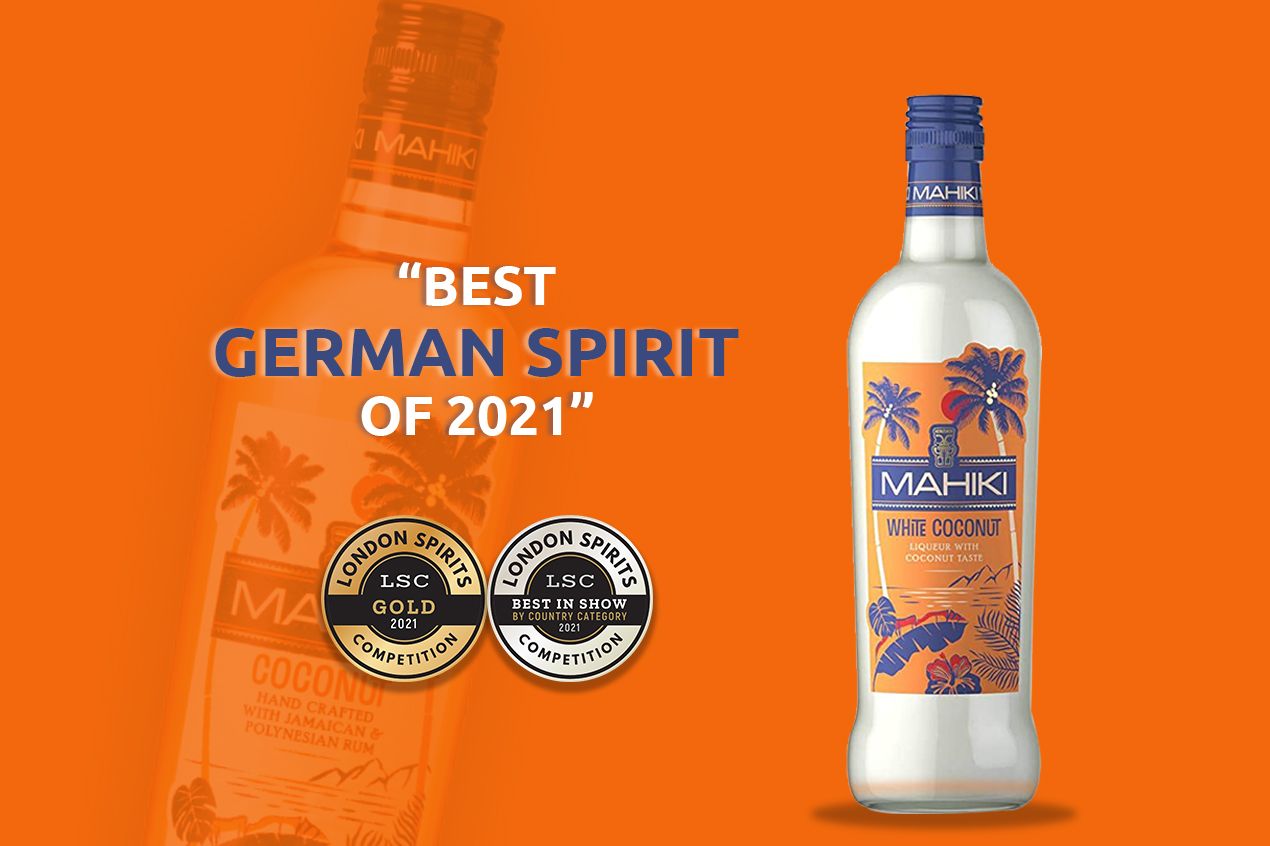 Sweeping off the title of Best in Show by Country(Germany) the Mahiki White Coconut liqueur intrigued the judging panel with its exotic tropical vibe and vibrant Caribbean flavors. Banking 90 points with a gold medal, the creamy liqueur triumphed over the German spirits entered at the London Spirits Competition.
Mahiki White Coconut is a creamy liqueur containing 16% Alcohol By Volume(ABV). The distinct coconut flavour makes it enjoyable "on the rocks" and adds a sweet, playful, and fruity taste to the palate with cocktails.
Achieving their goal of recognizing the best spirits from the world over, London Spirits Competition has grabbed the eye of every spirit drinker in four impactful years. Coming from more than 70 countries like the United Kingdom, Australia, United States, and France, these spirits deliver based on their quality, value for money, and packaging.
The winners are judged and awarded by bartenders and buyers from some of the most well-known venues in the industry like TGI Fridays, Coupette, Shangri-LA at The Shard, the Connaught Bar - the World's Best Bar of 2020, and more. Some of the experts this year included Tiago Vasconcelos - Head Bartender at Coupette, Gary Burdekin - Master Bartender at TGI Friday's UK, Georgia Billing - General Manager at City of London Distillery & Bar, Marie Cécile Kasmi - Senior Bartender at Lyaness, Giorgio Bargiani - Head Mixologist at The Connaught Bar.
A fruitful partnership.
Mahiki rum range was established by businessman Pier Adams to introduce the "tiki culture" in London. It has been a venture which has been reaching great heights by blending high-quality Jamaican rum and real coconuts.
In addition to their range of rums, Mahiki is also a sought-out lounge bar, where stars like the Royals, Prince William and Harry, Rihanna, Lady Gaga, Kate Moss, and Katy Perry are club guests who celebrate in the beautiful Hawaiian theme.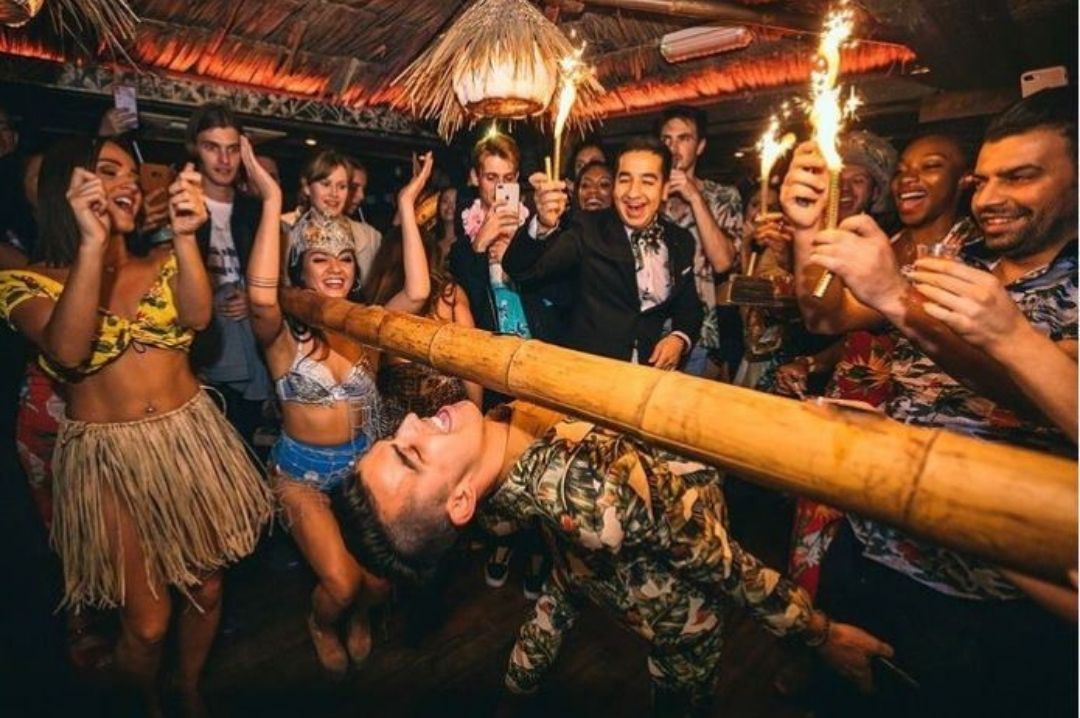 Mahiki Club, Source: Instagram
The first-ever exclusive Mahiki club was founded in 2006 in London's hip Mayfair District. Spreading the Aloha spirit, today, the club has expanded to London, Manchester, Sweden, Marbella, and Sardinia.
In 2018, MBG International Premium Brands partnered with Mahiki with a 34.44% stake, taking over the distribution of the rum range across Germany, the United Arab Emirates, Spain, Switzerland, Austria, and the Netherlands.
The motivation behind partnering up with Mahiki was the familiarity of a good rum amongst the consumers in England. Marketing Director of MBG Group, Cord Hendryck Vinke, says, "The RTD market has been growing at double-digit rates for over two years. Thus, our product range expansion from MAHIKI is the answer to two trends at once – coconut liqueurs and RTDs." To match up to the standards of guest versatility, MBG has incorporated 18 of its own premium brands, in addition to Mahiki's product range.
MBG International Premium Brands is under the umbrella of the MBG Group. The company began operations in 1995 when they acquired the exclusive import rights to Miller Brands Germany. The owners have since widened their enterprise with the distribution of internationally known premium drinks.
Today, MBG has a diverse portfolio of more than 40,000 off-trade accounts, supplying a full range of internationally popular own-brands and exclusive sales brands to 800 wholesalers around the world.
Mahiki White Coconut liqueur cocktails: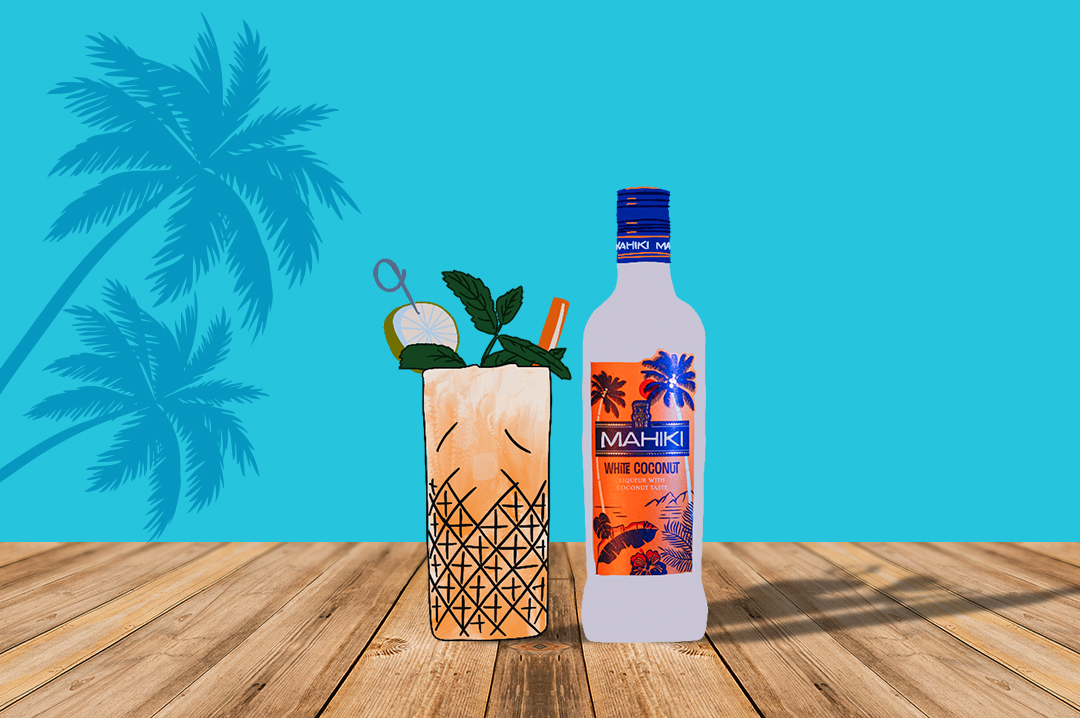 Ingredients:
50 ml Mahiki White Coconut
200 ml passion fruit juice
Lime wedge or passion fruit
Fill a cocktail glass with ice cubes. Add Mahiki White Coconut, passion fruit juice, and stir. Garnish with the lime wedge or passion fruit.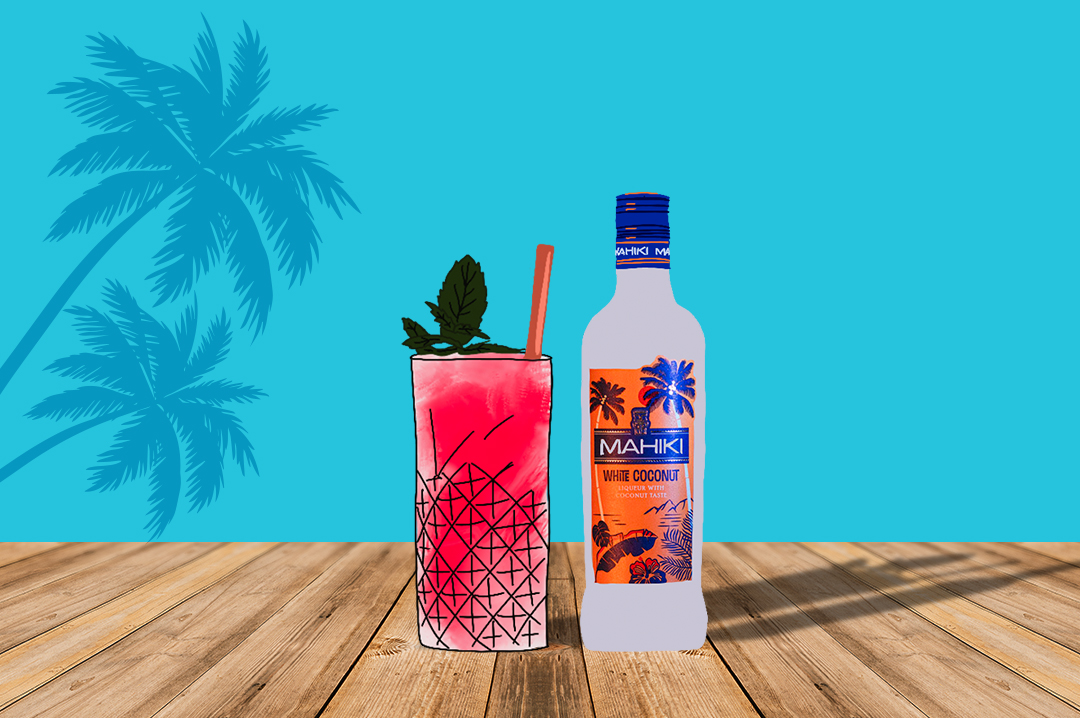 Ingredients:
50 ml Mahiki White Coconut Liqueur
200 ml cherry juice
Lime wedge or cocktail cherry
Put ice cubes in a cocktail glass. Add Mahiki White Coconut, cherry juice, and stir the mix. Garnish with the lime wedge or cocktail cherry.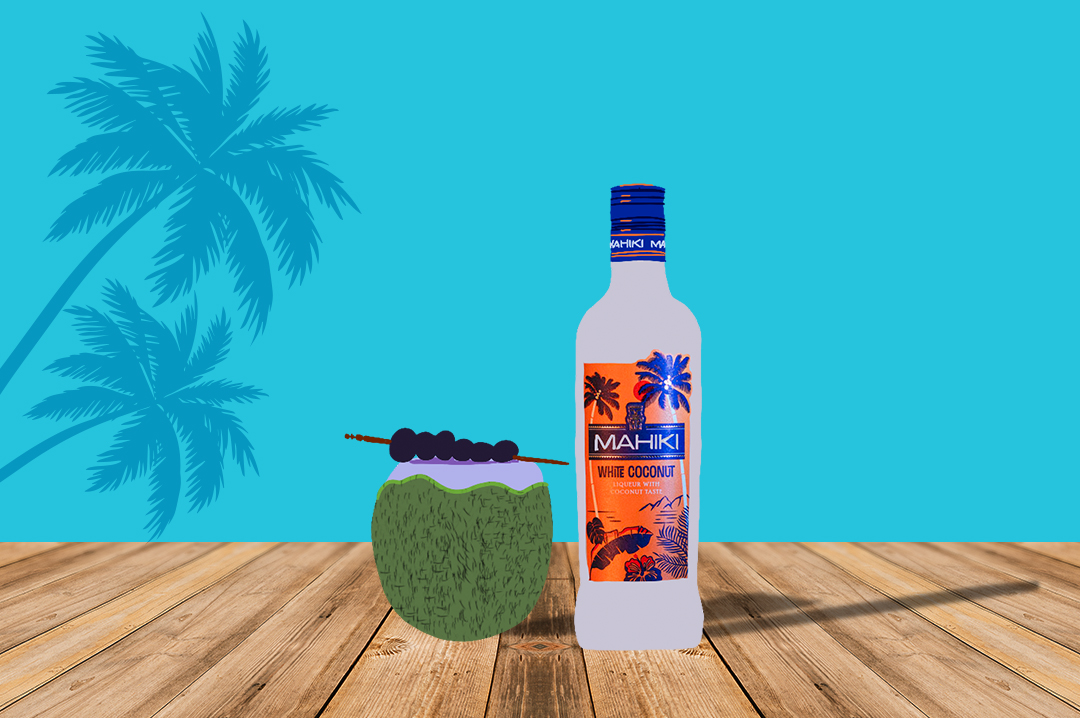 Ingredients:
50 ml MAHIKI White Coconut
2 tbsp fresh blueberries
80 ml buttermilk (alternatively milk)
1 tbsp blueberries and coconut chips
Put all ingredients with crushed ice into a blender and mix well. Pour into a tiki mug and garnish with fresh blueberries and coconut chips.
Buy Mahiki products
Mahiki has also manufactured a range of washable masks and coconut mugs echoing the Hawaiian vibe. The Mahiki range of rums, other products, and merch is available on greatr-drinks.