The work drinking culture of London
All the habits revolving around the work drinking culture in London are drawing attention so we are here to tell you about all necessary etiquette before going into one of those pubs or bars.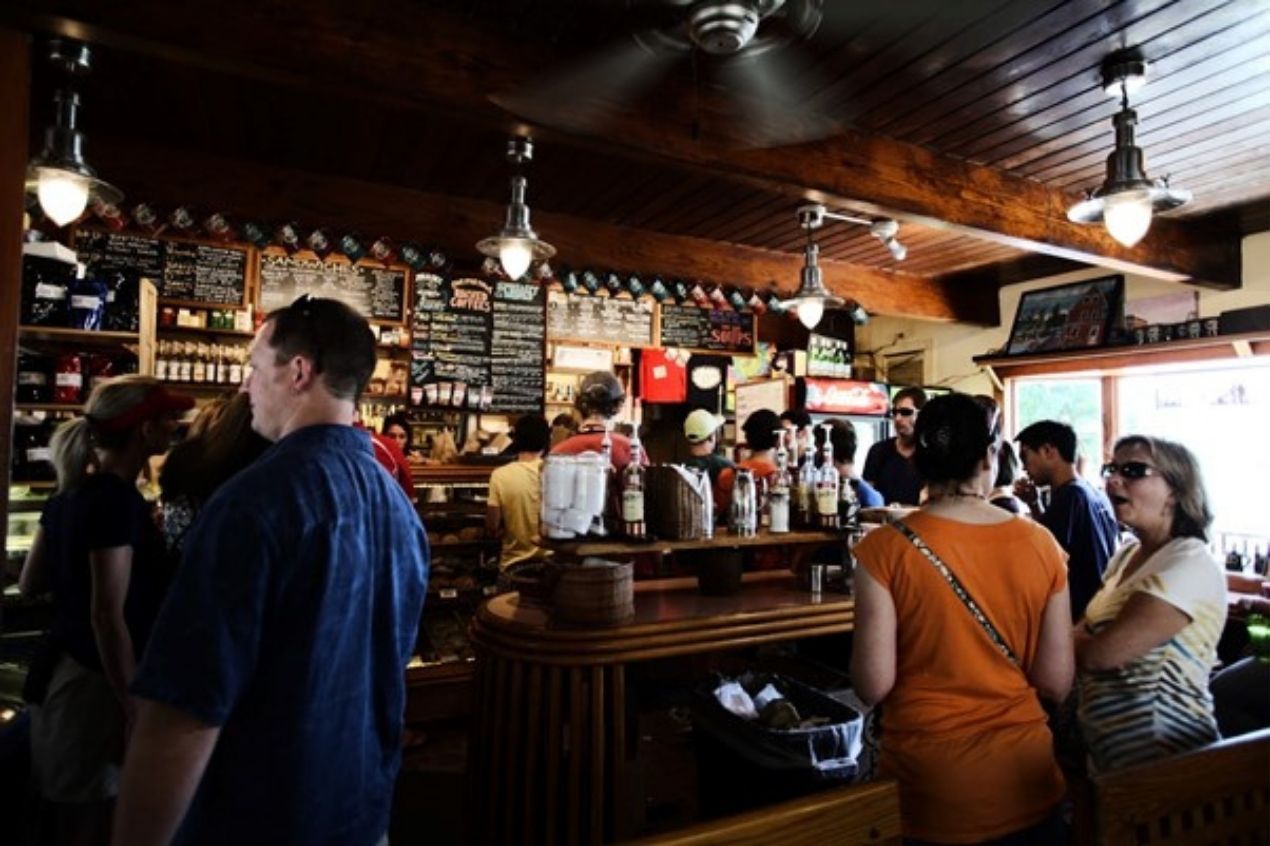 The British nation has very interesting drinking habits, especially in the capital City of London. Alcohol plays an important role in the everyday fuzz and buzz of most of the working Londoners. There are numerous reasons why the typical working Brit is going to the pub for a pint or two after work. Some of them are very obvious like in the United Kingdom there is no real summer break, cloudy and depressive weather, as well as the level of stress in which the employees are put under pressure to deliver exceptional work constantly, is tremendous. Most of the workers are often expected to work well past their shift without much appreciation.
All these excessive hours of work and stress are leading to the desire of spending time among people and to socialize. The work drinking culture is an integral part of British life and has a lot of benefits as it helps to forge stronger relationships with your desk mates and exchanging ideas. One of the advantages is leaving the stress behind and not bringing it home by the family. The after-work drinking culture in London for many is not about the design and the ambiance of the place as many times you can spot a well-suited gentleman sipping of a pint in front of an old and smelly pub. It is about the whole thing which is brought by the thirsty professionals and workers, together with networking and socializing. Unfortunately, the traditional after-work drinking pub culture crowd is dying down, and it is evolving into bar sitting culture for the last decade.
Nowadays, most Londoners like to have good music and fancy seating at a bar, rather than having an average beer mug at a pub with a rude bartender. The cocktail culture in London is internationally renowned with the most high-end mixology confined to hotel bars. Also, the classic gin and tonic is a very popular drink in England, but a "pint of beer" will always be the classic number one after work in the United Kingdom.
All the habits revolving around the work drinking culture in London are drawing attention, and the average London tourist should be informed of all necessary etiquette before going into one of those pubs or bars.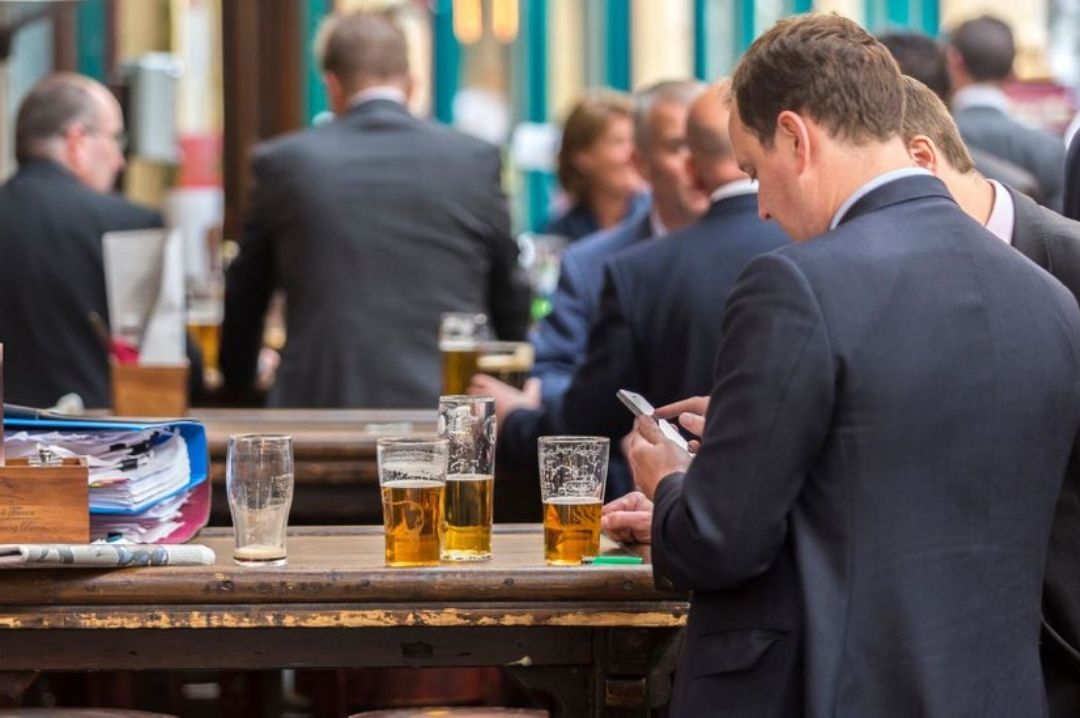 Image Source: BBC
First and foremost, Bar service only, no table service. Second of all, there is no visible queue at the bar, but there is a virtual queue in the head of the bar staff seeing who arrived in what order. Make sure to establish eye contact and smile to get noticed. Third, buying drinks in a "round" is normal and expected. Each one of the drinking members takes turns to buy drinks for the group, and they are also waiters for that round. The next rule is that a group order will be expected to be paid for together, single orders can be paid for separately, with each order is paid at the time. Pay with a contactless card if possible, but it is good to have cash on you too in case you can't especially for smaller amounts, and it may also be the only option. The last orders are shortly before the pub closes. There will usually be a bell and a shout of "Last orders!", and this is the indicator that there are about ten minutes left in which to buy drinks before the bar shuts. The pub itself will close about 20 minutes after that, and this is called "drinking up time" after which you will be asked to leave the premises whether you have finished your drinks or not. Tipping It is NOT expected, in fact, it is quite unusual to tip in pubs, but if you wish to do so then when paying the bill, you can say "...and add one for yourself".
We all hope that the traditional, ordinary London pubs will remain institutions as they have been for centuries.