Attending a beer festival from your living room
An online beer festival that grew into eight hours of music, comedy, dance, brewery tours, a pub quiz, and a whole lot of fun.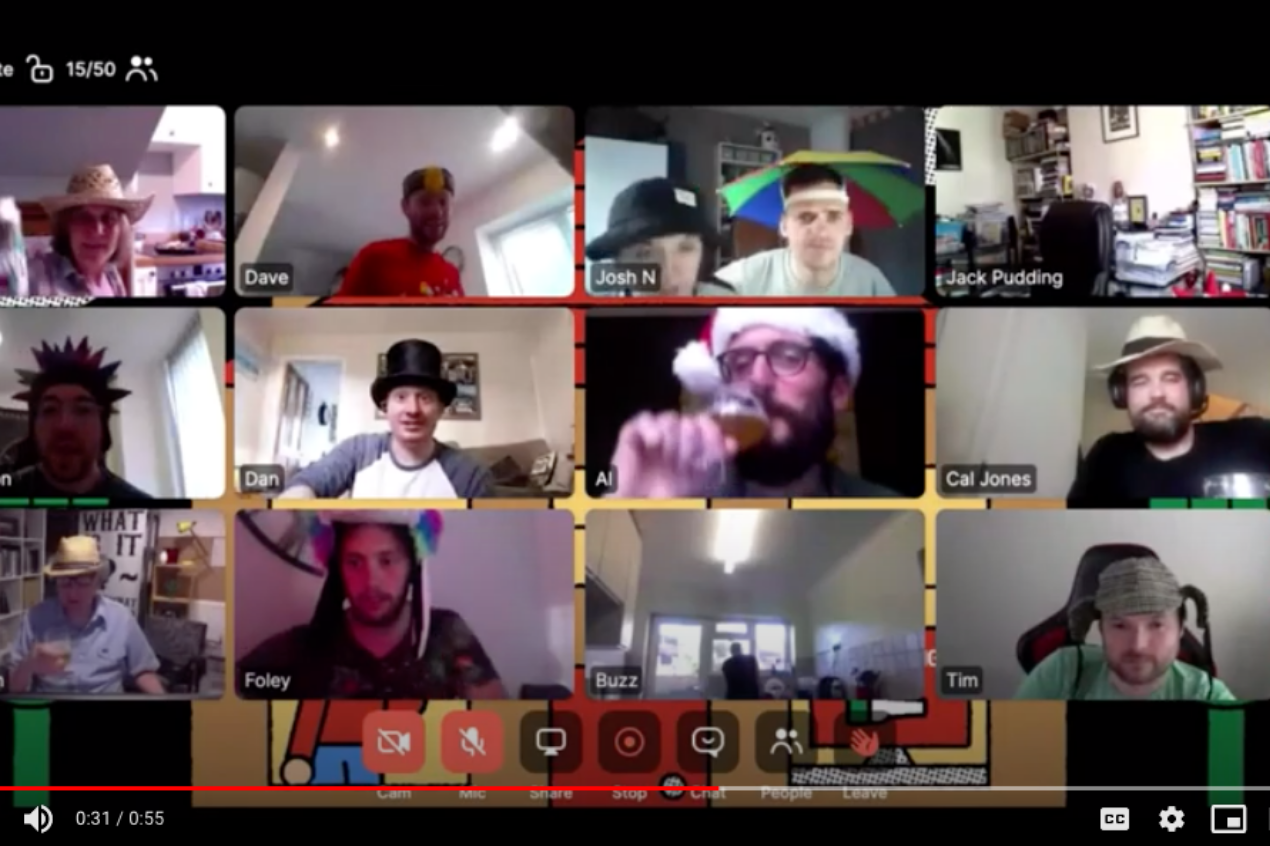 "Get ready; you must look good at this time! Will you make it on time? Will they be able to hear you? The event is starting shortly - so many rooms, so many nicknames!" Are you getting ready to jump to the subway and crossing your city? Not exactly... The beer cans are at the desk next to the laptop, and you are wearing your headphones, switching the cam on - the event is online.
For the first time, pretty much the whole world has been under some form of a lockdown or practicing social distancing. Physical events are banned almost everywhere for almost a year now. For the first time, the only way to organize a possibility right now is digital.
Running digital events is no longer a luxury but a necessity currently. Many countries are easing up on lockdowns and quarantines, but the fear and uncertainty surrounding COVID-19 have placed event organizers in a tight bind. They have been forced to operate far under capacity to ensure their participants' safety or even take their events entirely online.
Every gathering has a digital iteration in this new world. Think about birthday parties, yoga classes, global conferences, trade-shows.
The beer community hasn't excluded it: scores of a pub quiz in live-streaming, brewery workshops, and digital beer festivals have been launched in these recent months.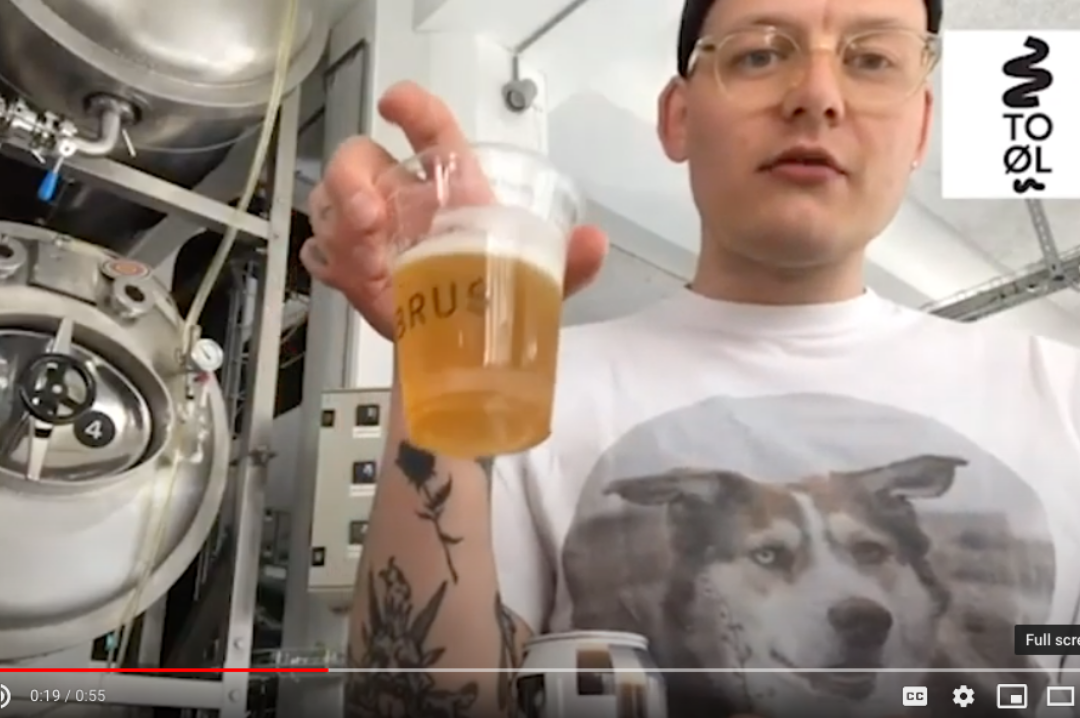 To Øl - Emil Sylvester Jakobsen
We spoke with Richard Croasdale, Editor of Ferment Magazine, the world's largest craft beer magazine – who goes out to all 200,000+ subscribers of the Beer52 craft beer discovery club, as well as to newsagents, bars, and bottle shops.
He told us: "People have been looking for different ways to continue their beer exploration, with the pubs being closed and travel restricted. They're also looking for a sense of community, I think, and online festivals have been an excellent way to connect with the rest of the craft beer world. So we've certainly gained many new subscribers over the past year, albeit under circumstances that none of us would have wished for."
In April 2020, Ferment launched their first Cyberbest, launched and hosted by Croasdale and his friend Doug Garry. Cyberfest is a virtual drink-along run for four hours, seeing drinks collectively imbibed and enjoyed, along with a meet-the-brewer Q&A to accompany each beer from the box delivered at your door from Beer52.
Mr. Croasdale told us, "It was the world's first online beer festival. It honestly started as an idea to hold a simple virtual tasting for subscribers of the Beer52 box but quickly grew arms and legs. Before we knew it, we had eight hours of music, comedy, dance, brewery tours, a pub quiz… We're onto our fifth now, and they keep getting more ridiculous and more fun."
But will these changes last beyond the pandemic? Indeed, traditional physical events won't be going away forever. There are things unique to meeting others face-to-face that virtual alternatives cannot capture yet.
Croasdale is saying, "They're no substitute for the real thing, and Doug and I can't wait for in-person festivals to start up again. But they're still absolutely great fun to run, particularly as we've introduced more audience interaction, for example, through our Cyber Alley video chat rooms."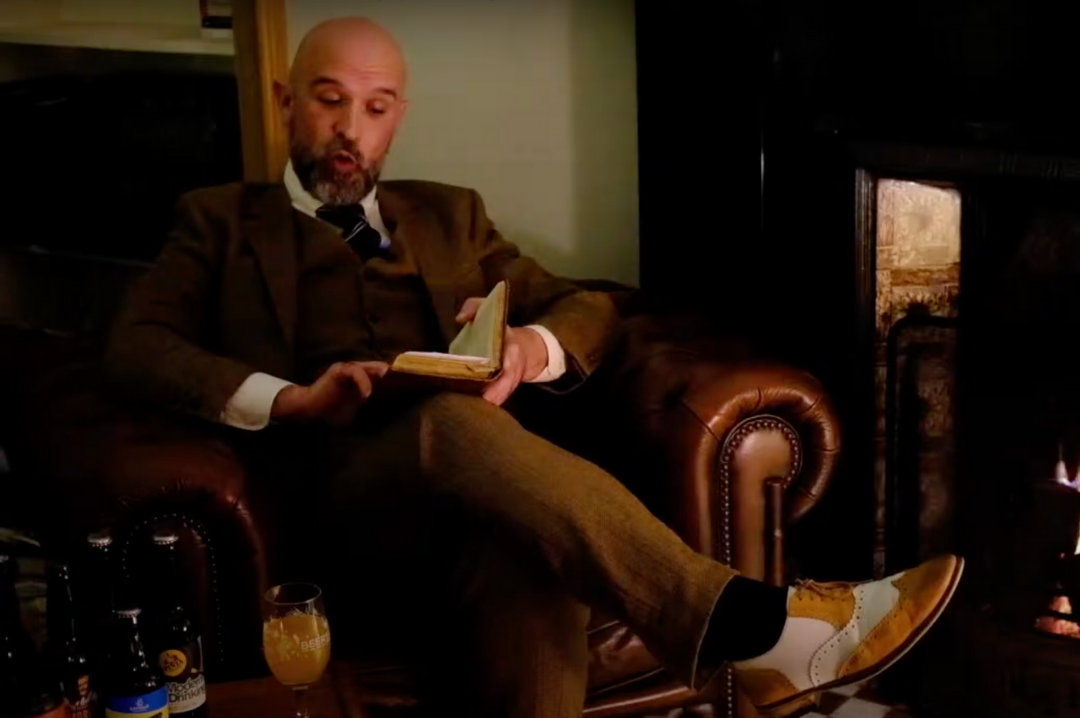 Philip Hall
However, this mass adoption of digital events has made more people more aware of the versatility that digital events bring to their table. To unleash the full value of events, event owners of the future must leverage the now tried-and-tested digital tools, even in the future's new "traditional" events.
Blending the newly discovered digital possibilities along the uncertainty of analogue meetings could be the perfect solution for whoever prefer to attend an event without leaving the house. Closing the laptop, leaving the glasses in the sink, walking up the stairs, and going to bed to call it quits could be the right solution for many.
I'm sure that everyone is thinking right now: are virtual events here to stay, even after the post-Covid 19 limitations' relax?
Croasdale told us: "In some form, I think so yes. It's not always easy to get along to a 'real' beer festival, and I think there's a good chunk of the craft beer crowd who will still want to chill out at home with some pals and get involved with an evening of daft online beery fun. We're busy working on ways to adapt our format for the post-lockdown era, so watch this space."
The future of our beer events will probably be hybrid.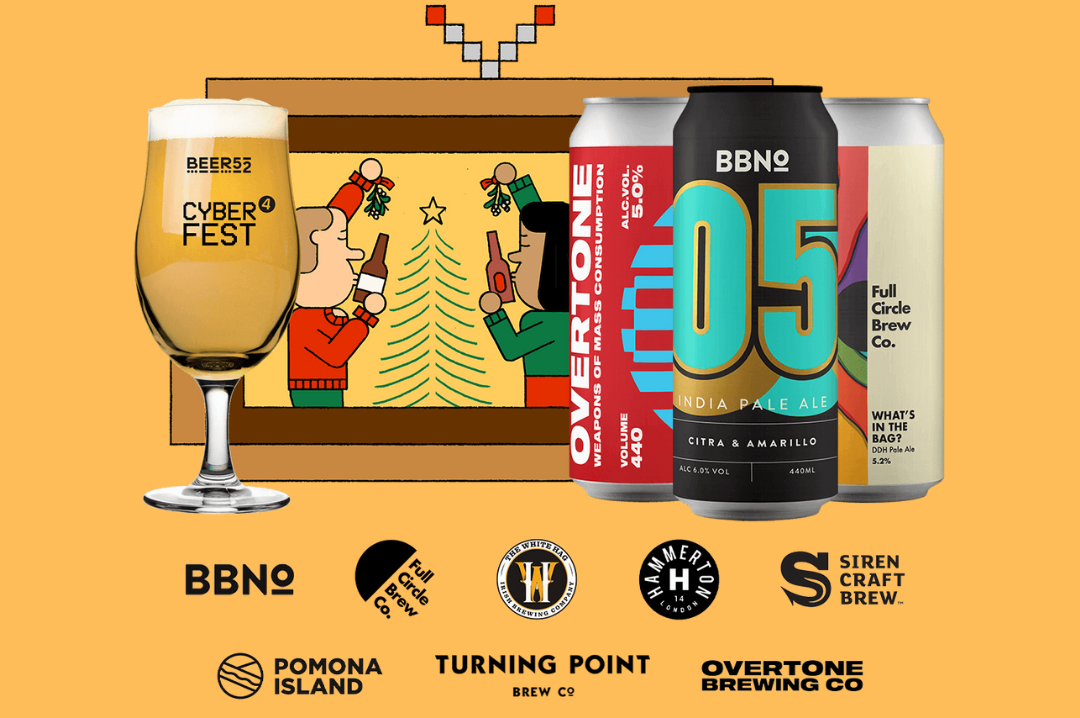 Cyber Fest
About Beer52:
Beer52 is the world's largest beer subscription service with over 150,000 members. They deliver a themed case of craft beers from the best microbreweries across the globe each month. Founded back in 2013, Beer52 was inspired by a motorcycle road trip that its founder, James Brown, took with his Dad. Stopping at breweries throughout the UK and Europe along the way, he found his love of craft beer. He set out to visit a new country every month in search of the best beers. Having now shared beers with Beer52's members from South Africa, California, South Korea, and Germany, it has become the world's most popular beer club.