Bring Out your Inner Ghoul at these Halloween Parties in London
Here are the top Halloween parties and events in London, ranging from late-night parties to drunken brunches, to haunting tours.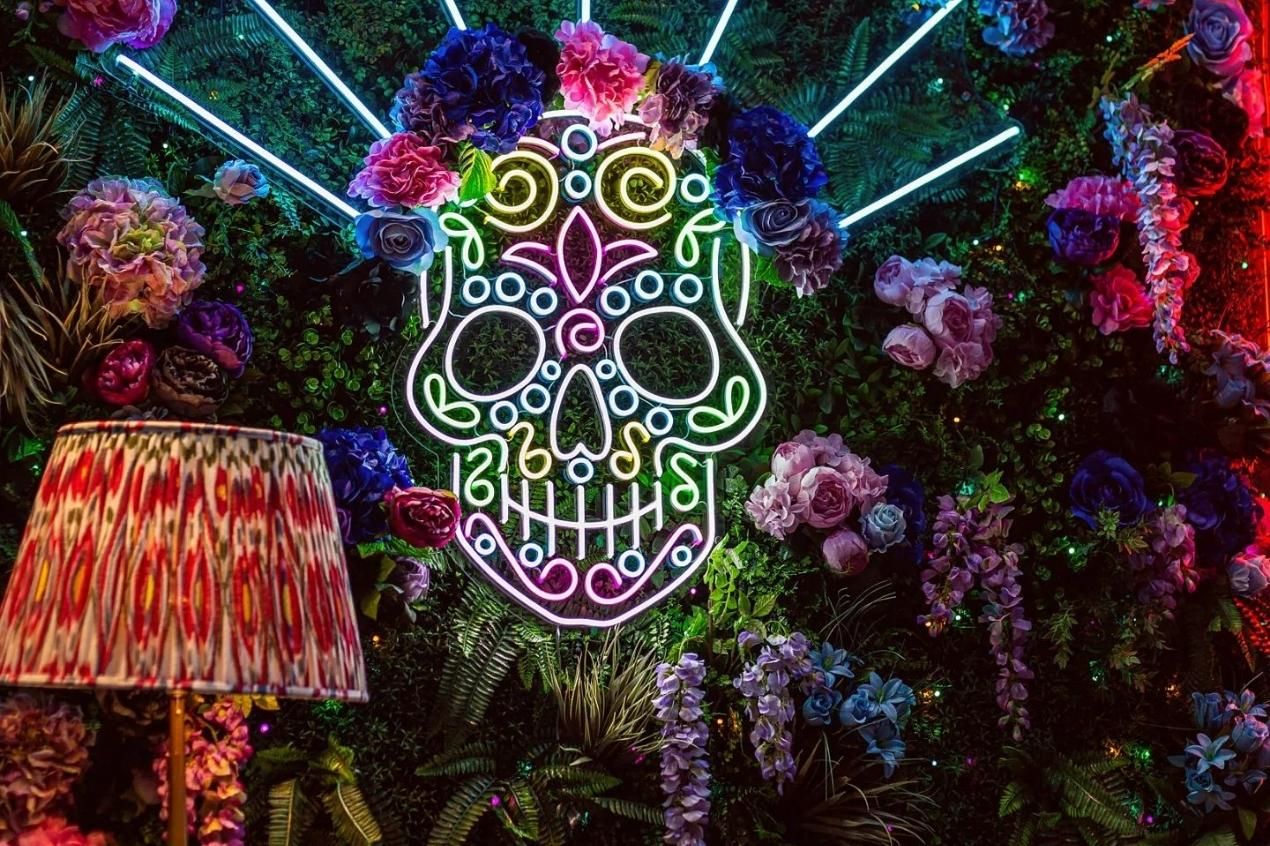 The witching hour is here here, ghoulish girls and ghastly guys. To highlight your excitement for the blood-curdling day, we've compiled a list of London's top Halloween events, scouring the city for a terrifying range of events. You could end up at a sophisticated fancy dress party, a raucous nightclub, or an interactive experience, but one thing is certain: it'll be a blast on October 31st.
London offers some of the most terrifying Halloween parties in the world, and this year is no exception. London has it all, whether you want to have some carefree fun on the Thames or a scary night of ghosts and ghouls.
Halloween on Ice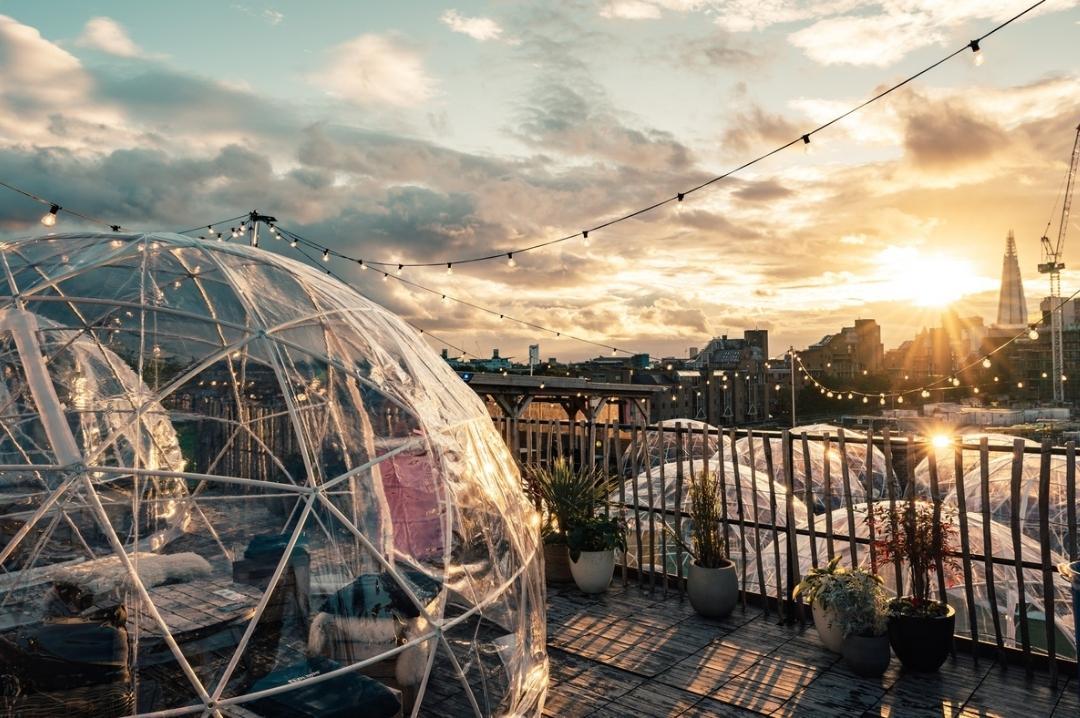 Image Source- Skylight
Skylight at Tobacco Dock is bringing back its ice rink for the winter, and they're celebrating with a large Halloween party. Dress up to match the ghastly decor, which will include pumpkin-themed igloos, and sip a devilish cocktail while slipping and sliding about to DJs spinning spooky hits.
Every private Igloo can accommodate a maximum of 10 people, and the booking cost includes your choice of a 750ml bottle of Prosecco or 6 x Bottled Lagers. Throughout your 3hr 15 minute reservation, you will have full table service, as well as comfortable seating and a themed Igloo. If you have a large group, you can reserve many igloos adjacent to each other. They provide a delightful alpine-themed street food buffet as well as delectable winter cocktails and mulled wine.
There is no minimum charge and they have Igloos located on Level 11 which is £55 per 3-hour 15-minute slot and Igloos located on Level 12 which is £70 per 3-hour 15-minute slot.
You can book your tickets HERE.
Address:
Tobacco Quay
Wapping Lane
London
E1W 2SF
Raising the Spirits: An Evening of Tarot & Absinthe at The Last Tuesday Society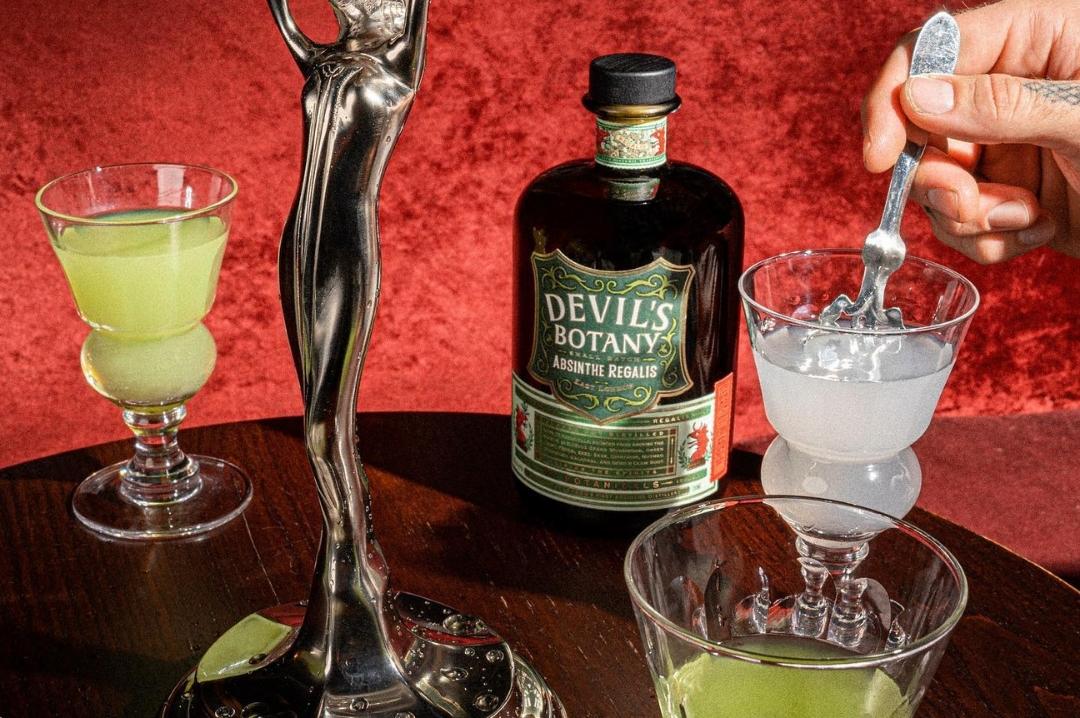 Image Source- Devil's Botany
It's time to get the party started... literally. You can grab a glass of the green stuff at the absinthe parlor and curiosity museum, The Last Tuesday Society. Devil's Botany, London's first absinthe distillery, is responsible for this night of botanically-charged aperitifs, as well as the opportunity to get a personal one-on-one tarot reading. A night of magical wonders is in store.
You must definitely join Devil's Botany, London's first Absinthe Distillery, at The Last Tuesday Society for a glass of Absinthe Regalis and a Tarot reading if you want to enjoy Halloween. Individual tarot readings will last approximately 15 minutes, and the ticket price includes a glass of Devil's Botany Absinthe Regalis.
The Devil's Botany Absinthe Regalis, produced by London's first absinthe distillery, was inspired by a unique elixir uncovered in the recipe books of London's 18th-century apothecaries. Classic but magically exotic, Absinthe Regalis' sacred trinity of grand wormwood, green anise, and sweet fennel is brightened by warming spices like nutmeg, cinnamon, and cardamom—all once widely sought after signs of luxury. The resulting distillate is then organically colored to obtain its emerald green hue using a novel botanical blend that includes white dead nettle and milk thistle, both of which can be found growing wild across London.
Book your tickets HERE.
Address:
Last Tuesday Society at The Orphanage
9 Adam St
London
WC2N 6AA
Halloween at Sky Garden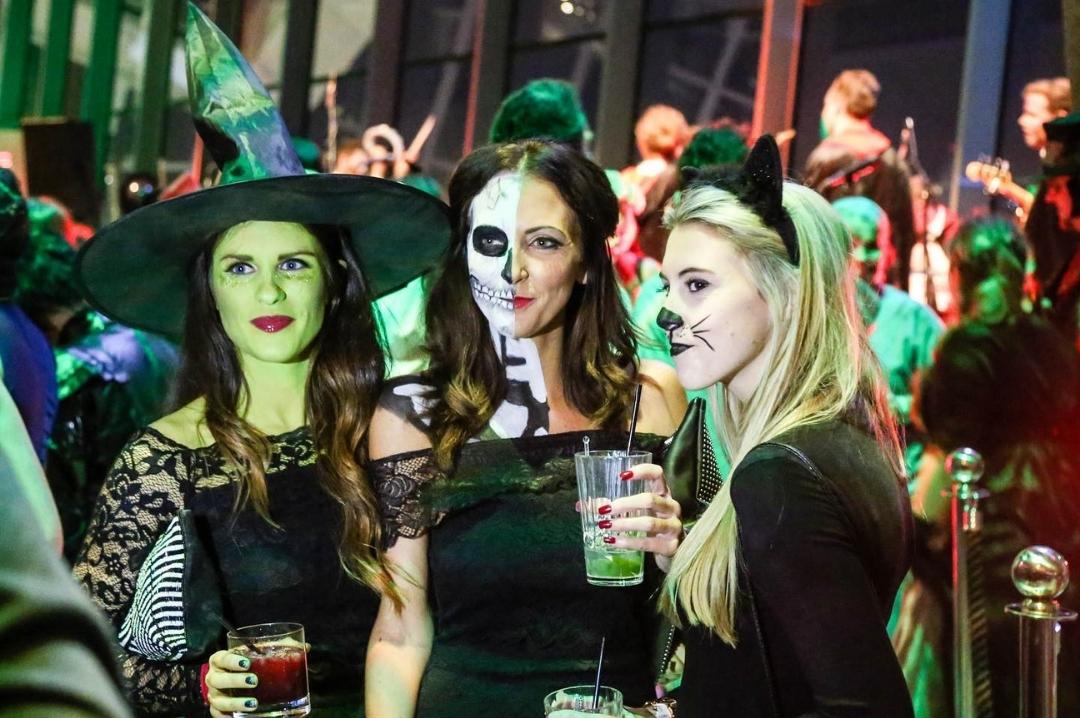 Image Source- Sky Garden
You'll be taken to a public area with some absolutely beautiful views and three levels of landscaped gardens filled with South African and Mediterranean plants if you zip up 35 floors of the Walkie-Talkie's shapely tiers. This beautiful paradise is dressing up for Halloween with themed cocktails, a live band, and a DJ spinning spooky sounds late into the night.
Sky Garden features three levels of landscaped gardens filled with South African and Mediterranean plants, observation decks, an open-air terrace, two restaurants, a bar, and an unobstructed view of the city skyline. Admission is free, but guests must reserve a 90-minute time slot on the website at least three days in advance.
You will be raising the roof with their regular DJ and an ALR Music exclusive band. Imagine the best beats in town paired with frightfully refreshing Halloween cocktails.
-Eat, drink and get freaky this Halloween.
-Join for a VIP table and make it a night to remember.
-Along with access for 6 people, you will get a table for the whole night, 2 bottles of Moët & Chandon Champagne, 2 sharing platters, and waiter service until midnight!
Book your free tickets HERE.
Book your VIP tickets HERE.
Address:
1 Sky Garden Walk
20 Fenchurch St
London
EC3M 8AF
Night Tales Halloween: Todd Terje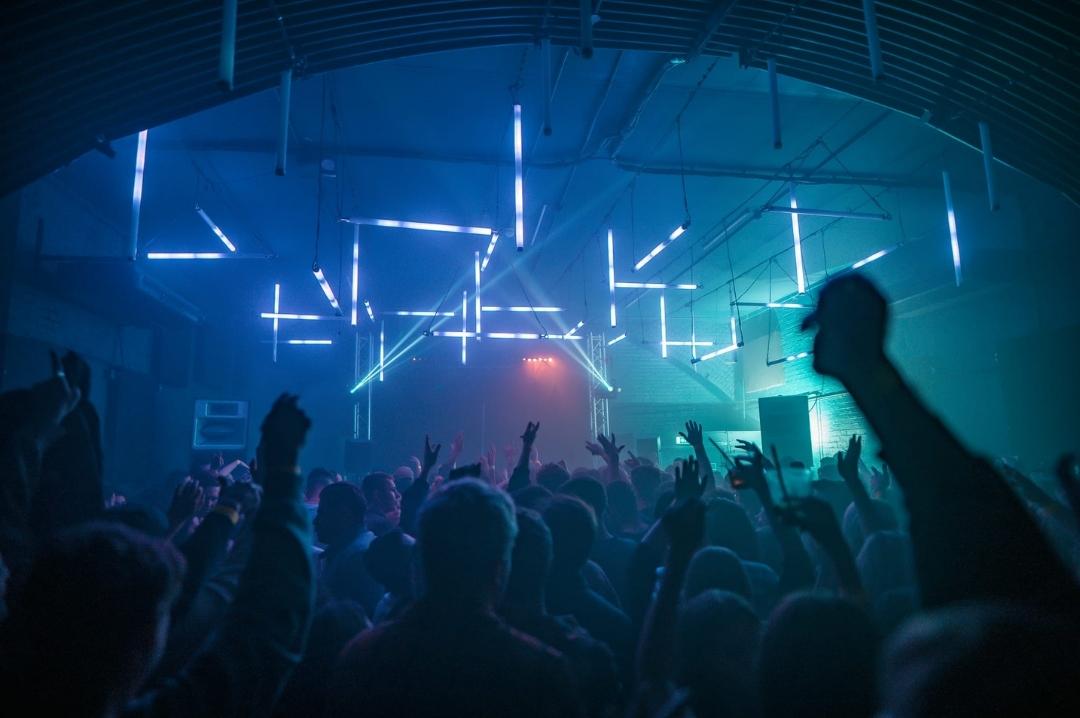 Image Source- Night Tales
Night Tales in Hackney is celebrating Halloween in grand style, and Big Todd, the disco king, has been invited to sprinkle some spooky Norwegian disco magic during the events. You will need dancing shoes - it's Terje time!
The roving nightlife attraction has made a permanent home beneath some party-ready railway arches along Hackney's appropriately named Bohemia Place. Night Tales also has the largest beer garden in the area, which is conveniently covered in the winter months for year-round fun. You can not only enjoy some of the best cocktails available at the bar but also on swinging day beds available for private hire. Fat Baby, the in-house izakaya, and Sons of Slice, the pizza restaurant, provide the food. And a superb lineup of live music and DJs keeps the arches rumbling long after the overground has ceased operations.
Book your tickets HERE.
Address:
14 Bohemia Place
Mare Street
London
E8 1DU
Sunken Circus at Sexy Fish, Mayfair
Date: October 29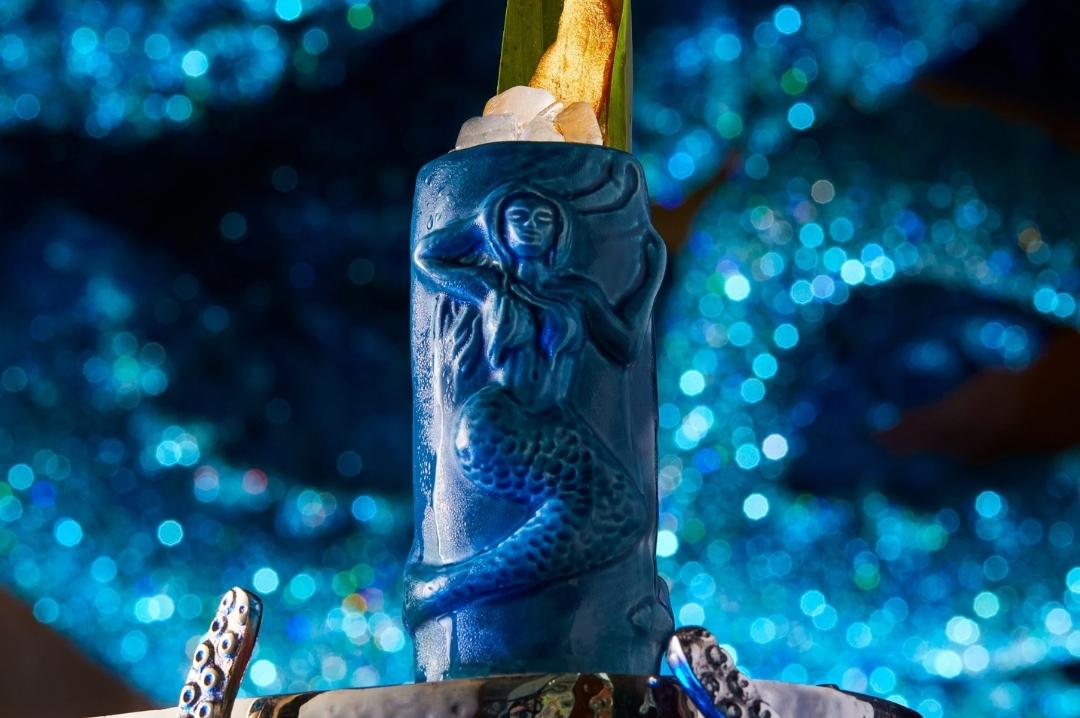 Image Source- Sexy Fish
Of course, Sexy Fish is throwing a Halloween event in collaboration with Perrier-Jout Champagne and Monkey 47. Live DJs, cabaret performers, podium dancers, stilt walkers, magical mermaids, and even a snake charmer will take your dinner to the next level. Keep filling your glass with Halloween cocktails like Lost Boy's Blood or a Candyman Sour.
Sexy Fish is an Asian restaurant and bar in Mayfair that serves Japanese-inspired sushi, sashimi, seafood, fish, and meat cooked over a Robata barbecue. The bar houses the world's largest Japanese whisky collection and serves a drinks menu that includes both classic and innovative cocktails.
Address:
Berkeley Square House
Berkeley Square
London
W1J 6BR
Louche Soho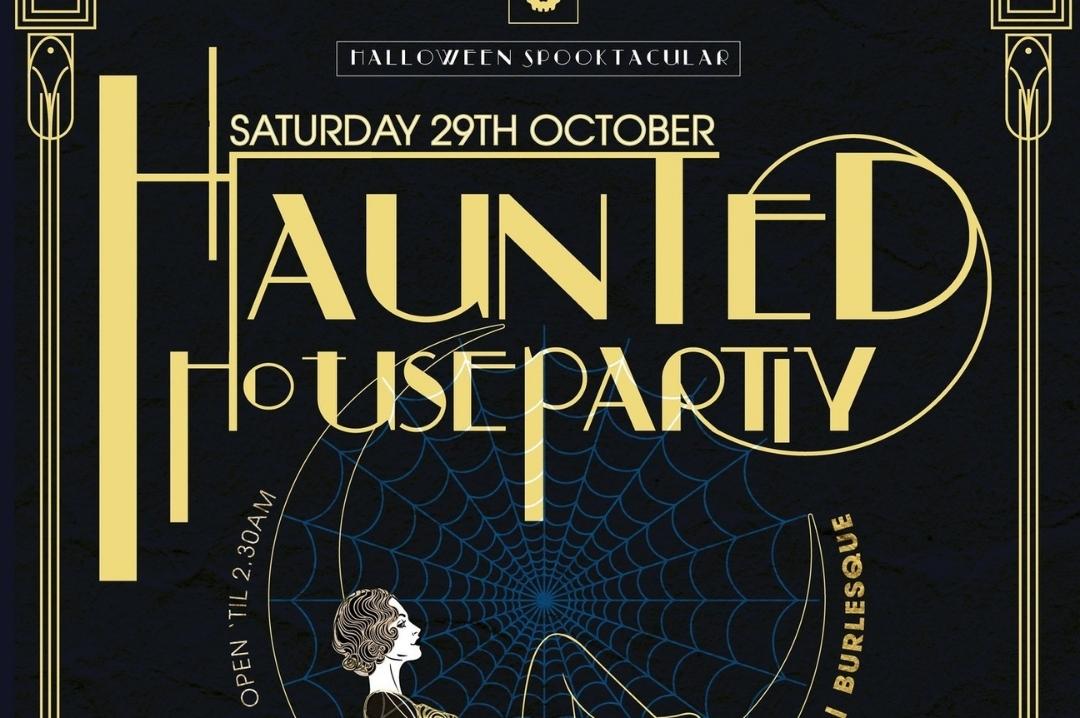 Image Source- Louche Soho
This Halloween, succumb to a night of ghoulish indulgence at Louche Soho. Enter the three-story townhouse for a party night complete with burlesque dancer performances and music provided by DJ Andy Smith and DJ Tony Coote. Plus, if you go early enough, you can get two-for-one cocktails before 6 p.m.
For a night of spooktacular surprises, the ghosts of Soho's rowdy past return to haunt the walls of Louche. Accept a night of unrestrained enjoyment, dancing, and entertainment!
Address:
5 Greek Street
London
W1D 4DD
Halloween Brunch & Party at 100 Wardour Street
Dates: October 28-30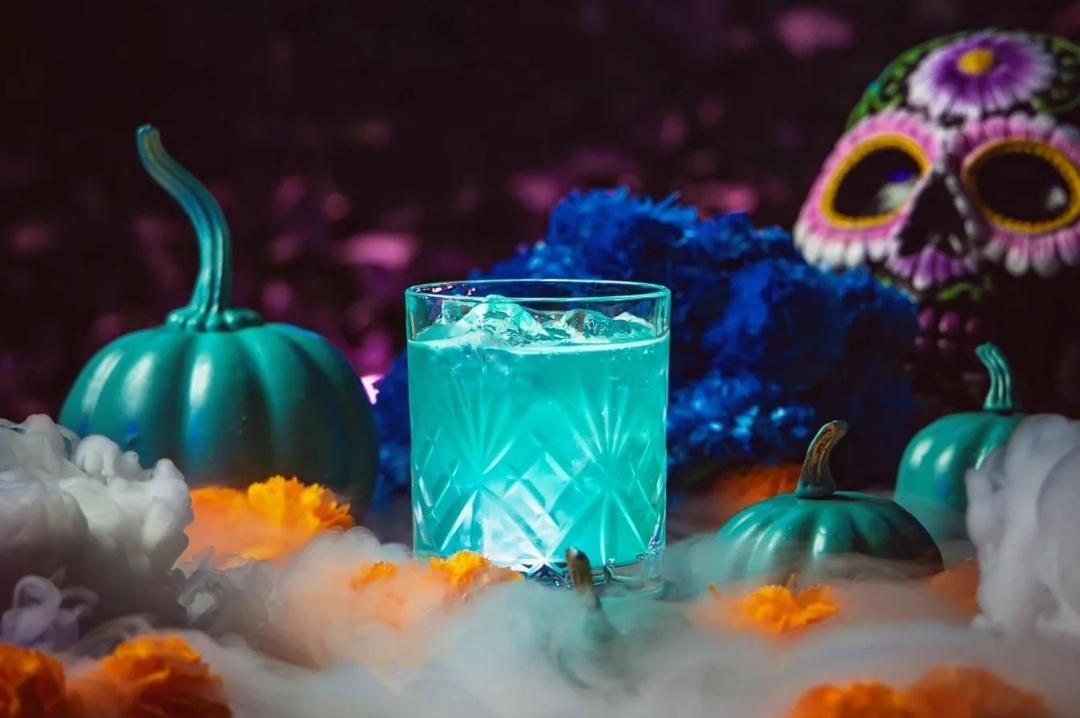 Image Source- 100 Wardour St
Celebrate in style at this Soho dining, drinking, and dancing hotspot. The venue will be decked out with hanging skulls, carved pumpkins, and purple and black florals as part of a collaboration with tequila company Casamigos. No 100 Wardour street celebration would be complete without devilishly excellent cocktails and all-night songs from resident DJs, as well as a three-course breakfast with free-flowing margaritas the next day.
Book your tickets HERE.
Address:
100 Wardour Street
W1F 0TN
Written by Aparna Dutta, Beverage Trade Network