Living it up in August in London
London will see river tours, a Freedom Party and a tour of Soho pubs headline an eventful August.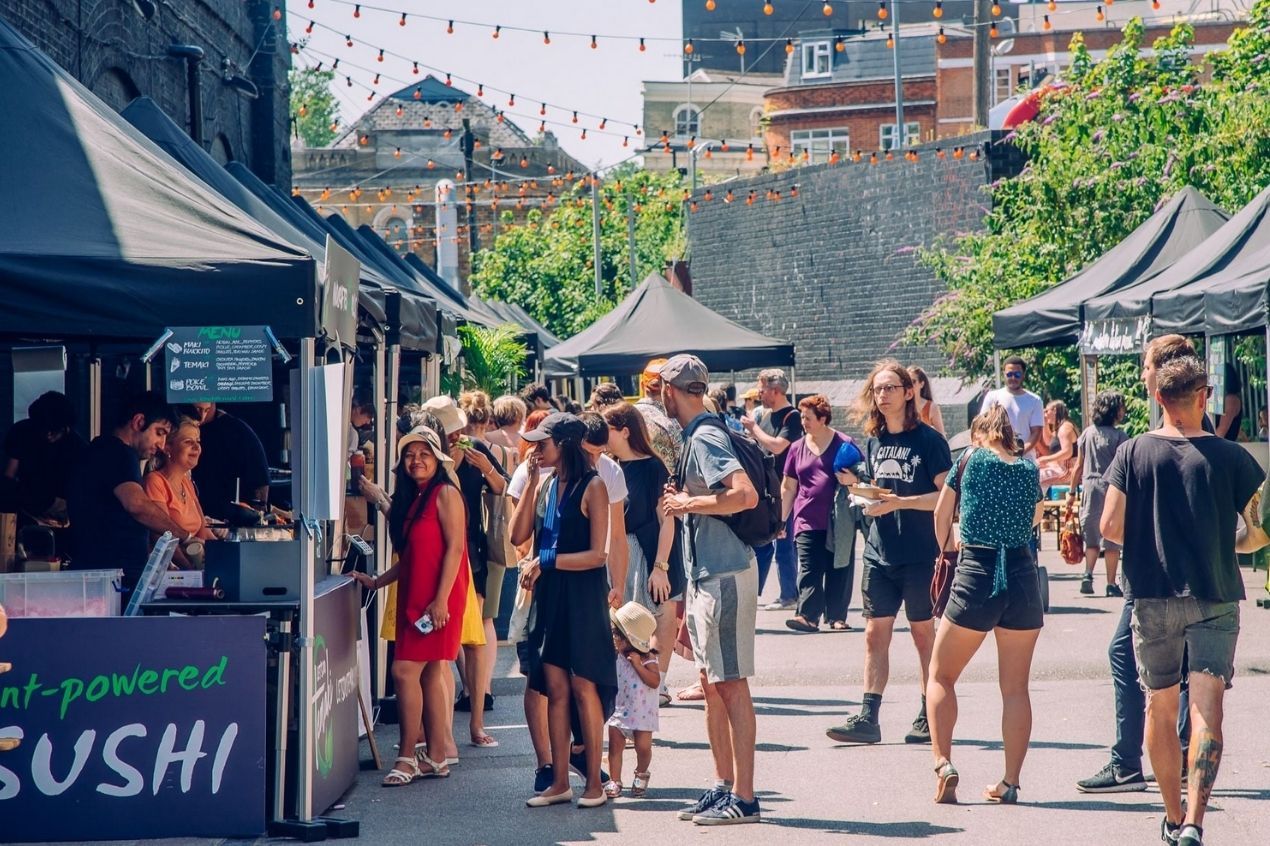 One of the warmest months of the year, London in August will be packed with live events, sports activities (with the Premier League about to return), and many amazing things to do. With neighbourhood walks Freedom Parties, wine, and whisky tasting tours, and more, here's what August has in store for all those who are in and around London.
Soleil Blanc: Freedom Party
(Sunday, August 1)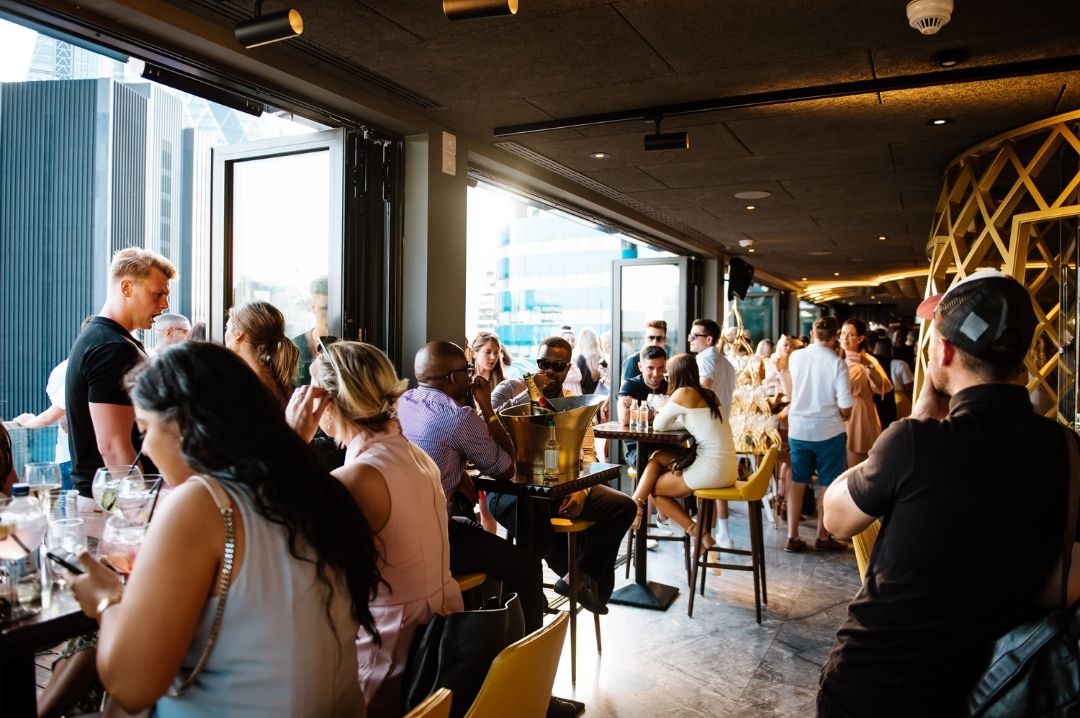 August 1 Freedom Party, Source Website
Kick off the month of August with London's official white party at the stunning Jin Bo Low Rooftop. Sponsored by Moet & Chandon, the Soleil Blanc: Freedom Party will have tickets for one, tables for two, four, and six people. Each ticket includes a complimentary welcome cocktail. The party will see music from DJs Harty, Sian Karelusa, and Shmia, with live dance and performances from the amazing Lina Da Silva.
The party will not have any all-male tables, so make sure your group has a mixed contingent. Every attendant has to wear at least one item of white clothing. Come have a fun time partying with pop, hip-hop, and house music. Socialising is back and this will set you right up to get back into it..
Price - £25 for Standing Ticket
£140 for a Table for Four
£210 for a Table for Six
Time - 6 pm to 11 pm
Where - 9 Aldgate High Street Dorsett City, London EC3N 1AH, United Kingdom
Chelsea Literary Landmarks
(Saturday, August 7)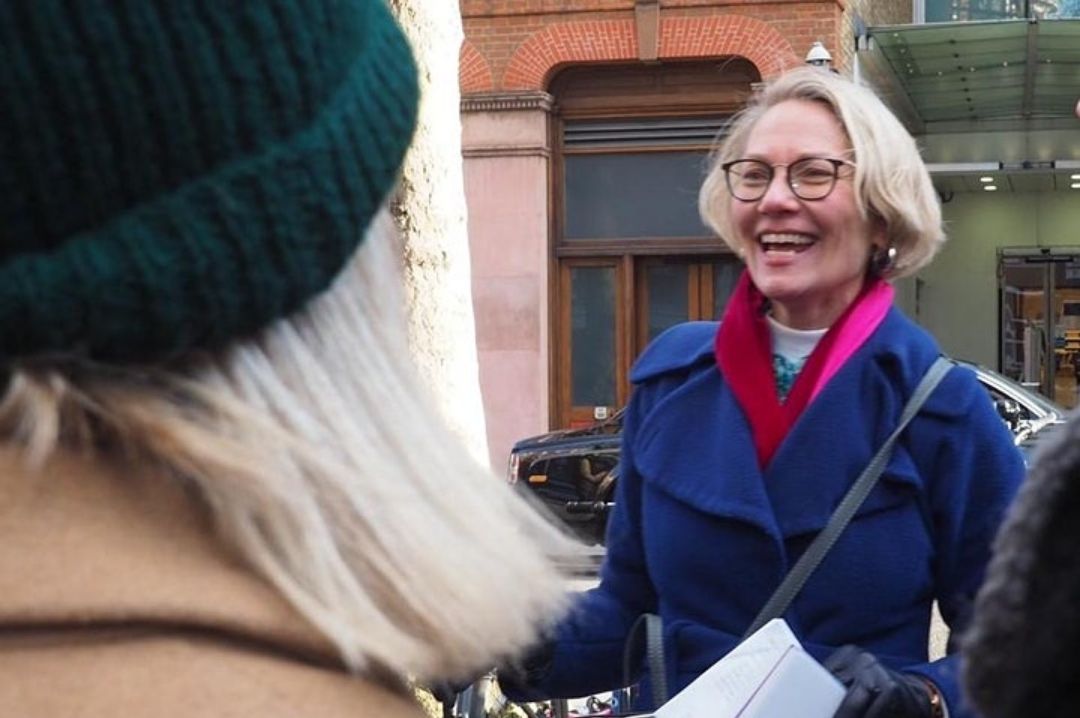 Chelsea Literary Landmarks, Source Eventbrite
A three-mile walk in Chelsea, the guests will be taken on a journey of the neighbourhood's many phases of development. From its medieval origins onto its stints as a wealthy suburb, a dangerous outpost, to Chelsea's time in the spotlight as the Bohemian artists' colony, swinging 60's headquarters and right up to its current status as one of the wealthiest boroughs of England.
There will be quotes from and about the famous authors who have lived in Chelsea, all from the 1500s to the present. Get to know where Jane Austen enjoyed a musical soirée, the heartbreaking story of Oscar Wilde's arrest, or see where he penned some of his best works. See where Ian Fleming was first ridiculed for his draft of Casino Royale. A lovely, in-depth knowledge of the finest people to ever grace the neighbourhood of Chelsea.
Price - £15
Time - 2 pm to 3:30 pm
Where - Chelsea, Sloane Street, London SW1X, United Kingdom
Whisky Walk & Tasting
(Sunday, August 8)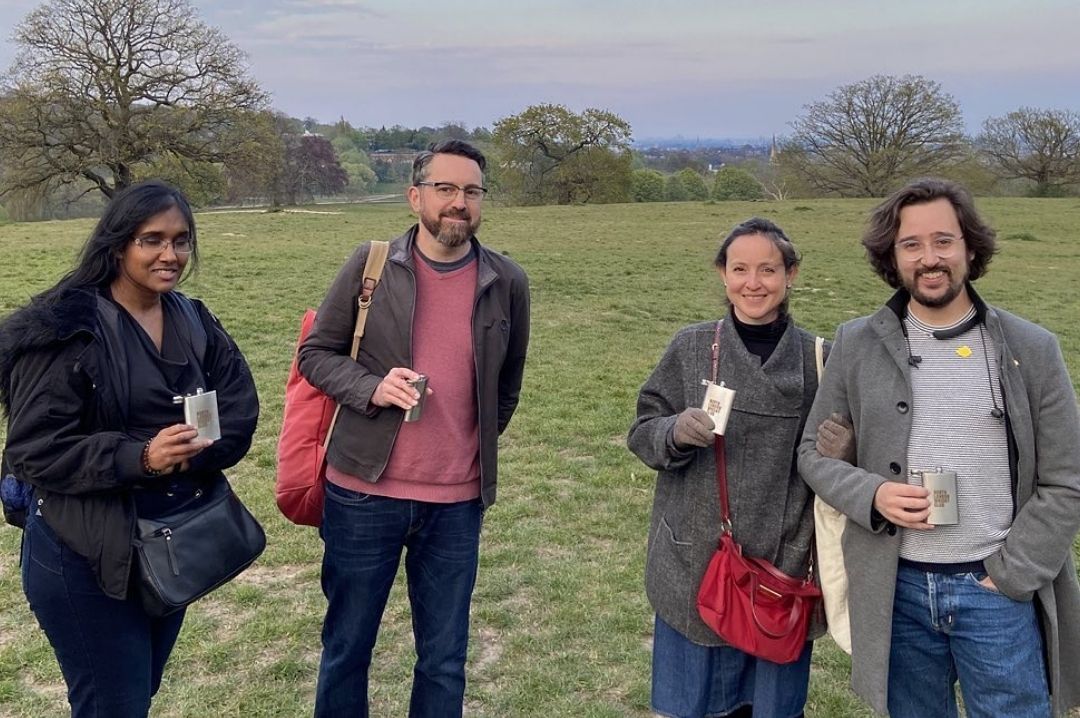 North London Whisky Club, Source Facebook
A 2.5-mile walk that will take patrons across Little Venice, The Regent's Canal (with a quick detour to the Lord's Cricket Ground), London Zoo and Camden Town. During the walk, the tasting will consist of four samples of 5 cl each, with a detailed explanation of each whisky from the tour guide. There's no prerequisite to have any knowledge about whiskies, just a lot of interest and enthusiasm. Each guest will also be provided with a hip flask, which is included in the ticket price. In case you wish to save your whisky for later, sample bottles will be provided so you can take them home.
Price - £25
Time - 2 pm to 4:30 pm
Where - Warwick Avenue Station, Warwick Avenue, London, W9 2PT, United Kingdom
Re:imagine Open Air
(Sunday, August 8)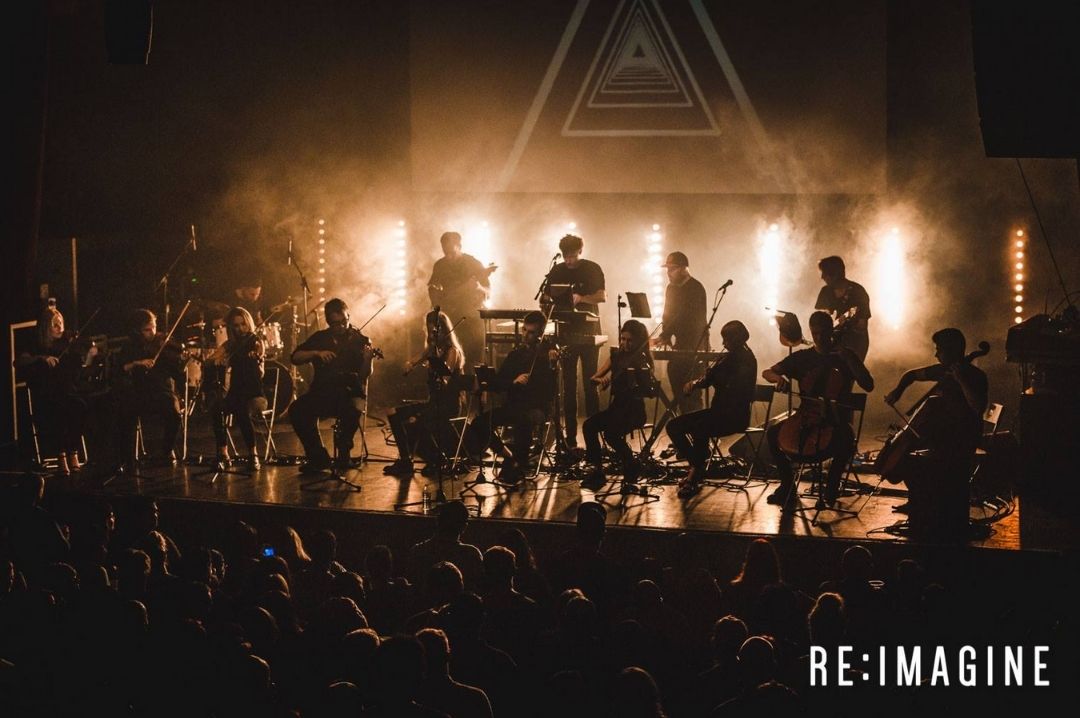 Re:imagine, Source Facebook
Imagine a festival where you know every word to every song. The second Sunday of August will see Re:imagine provide the soundtrack to Sunday at Eastival. They will take 6 of their favourite orchestral renditions from the past 6 years, for an all-day long open-air festival. The setting for the festival is the beautiful East London park Three Mills Island, with food and drink traders from Street Feast. Buy a ticket for the entire event or any of the individual orchestras.
Here's the lineup for the event:
12 - 12:30 Support DJ TBA
12:30 - 1:30 Dr Dre: 2001
2 - 3 Kanye West: My Beautiful Dark Twisted Fantasy
3:30 - 4:30 Beyonce: Lemonade
5 - 6 Destiny's Child: Greatest Hits
6:30 - 7:30 Frank Ocean: Blonde vs Orange
8 - 9 Daft Punk: Greatest Hits
9 - 10 Purple Rave: A Prince Tribute (DJ by Rob Da Bank and Tayo)
Price - £5.65 to £16.96
Time - 12 pm to 10 pm
Where - Three Mills Green & Three Mills Island, Three Mill Lane, London E3 3DU, United Kingdom
Literary Haunts of London - A Tasting Tour of SOHO Pubs
(Wednesday, August 11)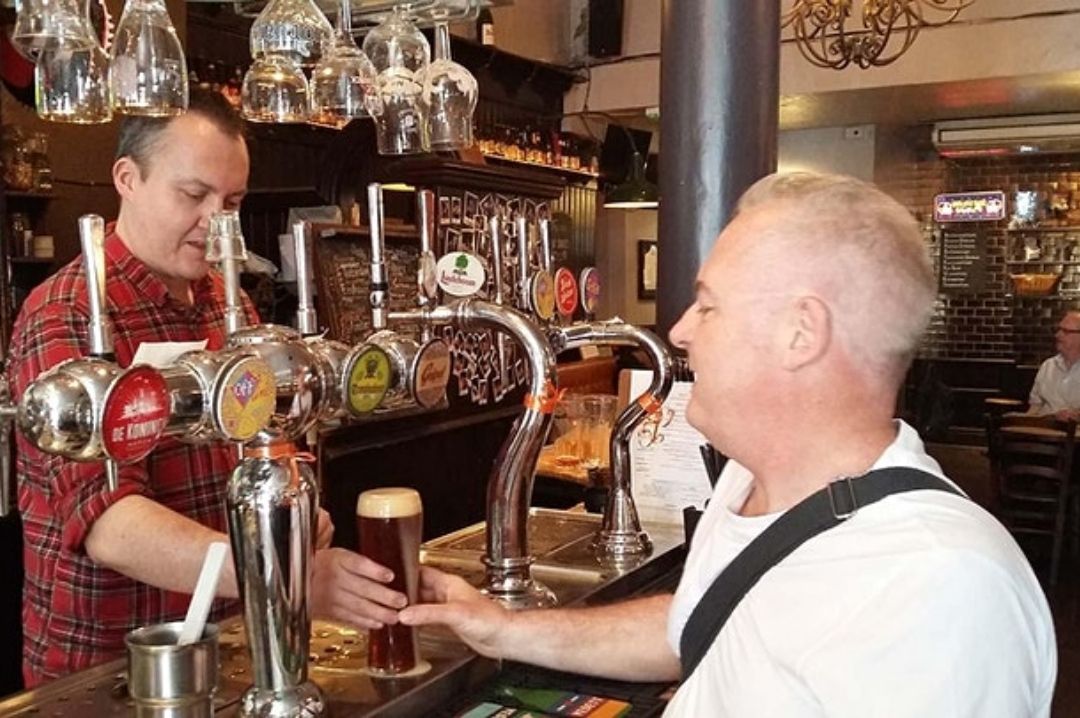 Literary Haunts Tasting Tour, Source Eventbrite
The Tasting Tour of Soho Pubs will include some of Soho and Covent Garden's literary haunts and historic alehouses. The tour guide and beer sommelier will take ticket holders across four iconic pubs, each with its own unique history. Starting at 3 pm, the meeting point for the tasting tour will be Cambridge Circus, just outside the Palace Theatre. Join in for an afternoon of history and amazing beers.
Price - £38.32
Time - 2 pm to 4:30 pm
Where - Palace Theatre, Cambridge Circus, London WC2H0BG, United Kingdom
Coors Presents: Friday Feelings
(Friday, August 13 and Friday, August 20)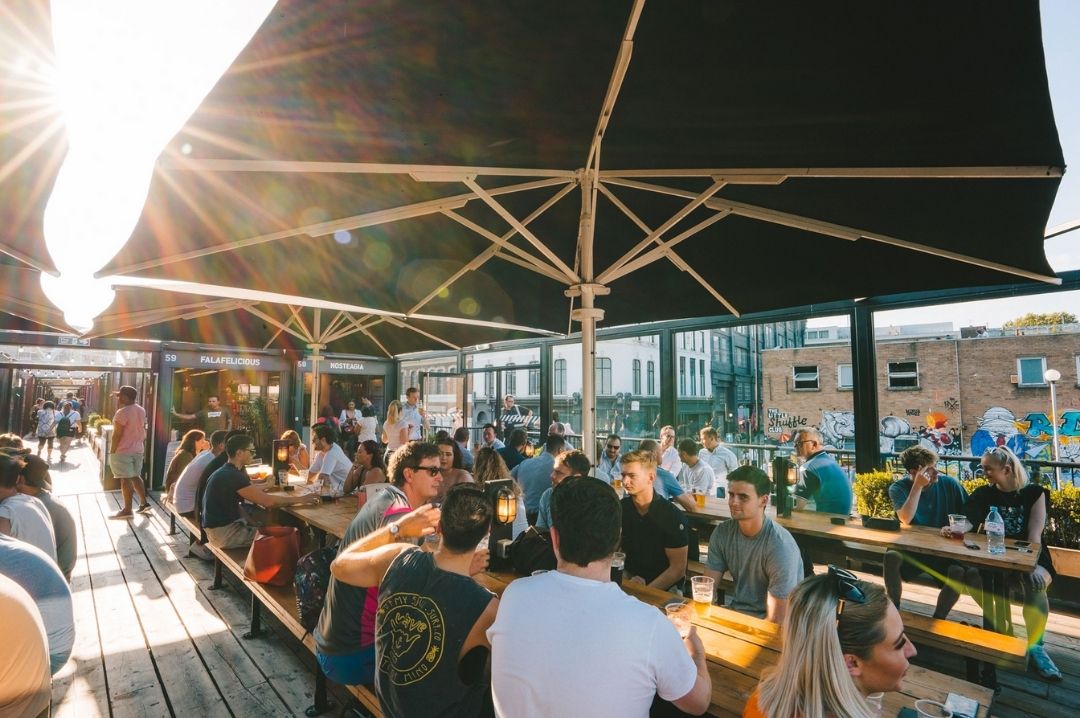 Boxpark Shoreditch, Source Facebook
Boxpark Shoreditch will celebrate two Fridays of August in the best way they know. Chill with a drink and some street food on their sunny terraces on August 13th or August 20th. The DJs will be on the deck playing R&B, Amapiano, Funk, Soul, Jazz, Disco and more. Sit back and enjoy the vibes for a good two hours.
While the event is free to register, get your tickets in advance as there could be a rush at the location. Tickets do not guarantee entry, so get to the location in advance to get your table.
Price - Free
Time - 5 pm to 11:45 pm
Where- Boxpark Shoreditch, 2-10 Bethnal Green Road, London E1 6GY, United Kingdom
Black-Owned Hackney Market
(Saturday and Sunday, August 21-22)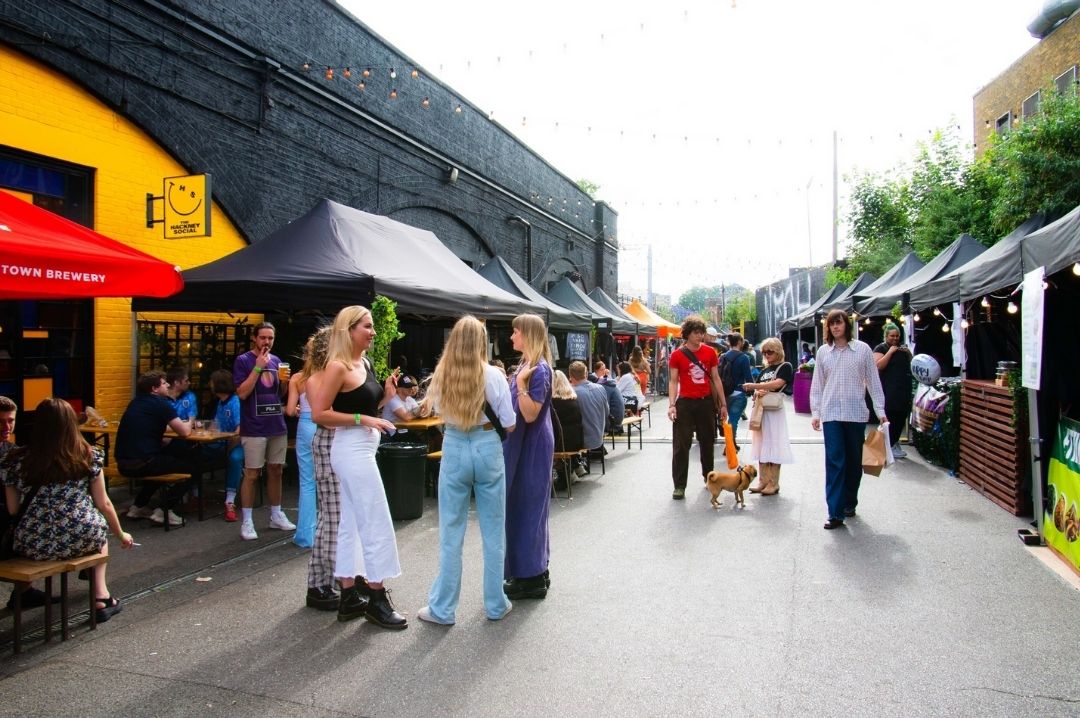 Bohemia Place Market, Source Facebook
A weekend market featuring exclusively black-owned businesses, the Black Owned Hackney Market will showcase London's best eats, artisan traders and other businesses. The market will feature:
Best vegan and non-vegan eats in town
Sustainably made clothing, gifts and skincare
Themed bars also open for takeaway
The market will be pet and family friendly.
This will also officially start Black Owned Hackney's collaboration with Black Eats LDN.
Price - Free- £2.74
Time - 11 am to 6 pm
Where - Bohemia Place Markets, Bohemia Place, London E8 1DU, United Kingdom
Gin on the River London
(Saturday, August 28)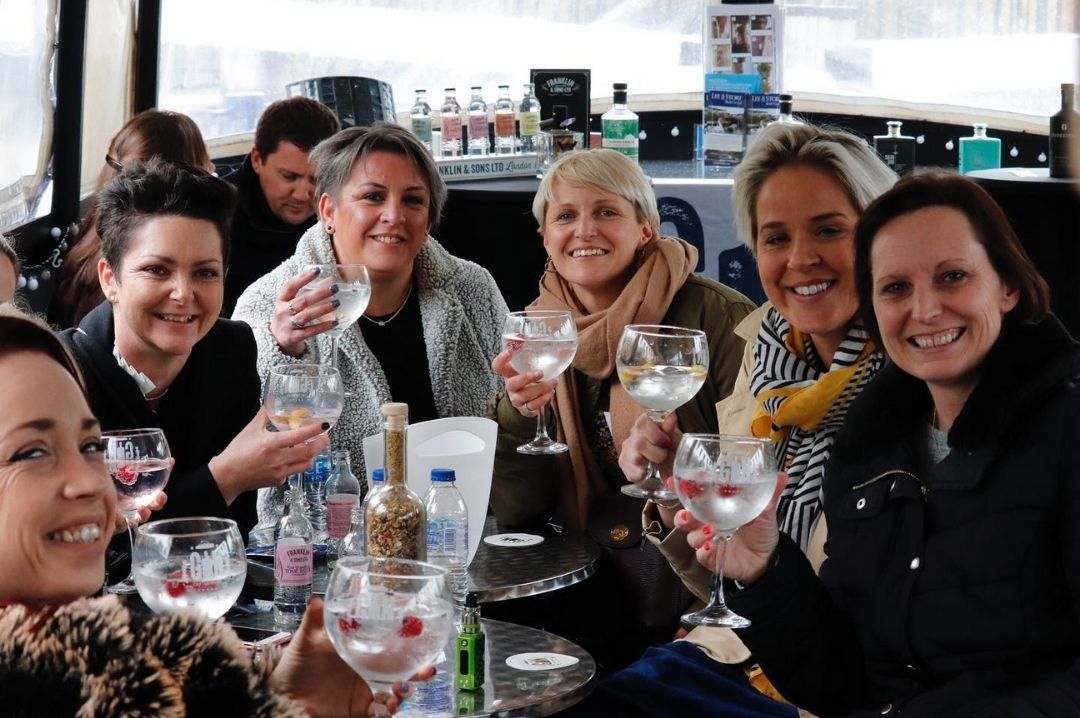 Gin on the River, Source Facebook
Starting and ending at the Pontoon for the Lee and Stort Boat company next to the Olympic Stadium, the Gin on the River London is a tranquil three hour cruise along Olympic Park, Hackney Wick, and East London Canal Network. Bringing 4 gins to the tasting tour, the team at Gin on the River will discuss the story behind each one of them, their taste, and history. There will be a tonic on the table to use as a mixer. Come the final hour of the cruise, during the return to Pontoon, there will be a chance to taste two of the four gins as a part of a Gin & Tonic. The drinks will be served in their custom gin glasses which will be given to the patrons as a souvenir at the end of the tour. Snacks and nibbles can be carried on the cruise.
Price - £65
Time - 5 pm to 8 pm
Where - Queen Elizabeth Olympic Park, Pontoon on the Canal, Olympic Stadium Stratford Station, London E20 2ST, United Kingdom
Header Image- Bohemia Market Place, Source Facebook