The Best New Year's Eve parties in London
The final day of 2021 will be a highly immersive experience. While the fireworks will go off at midnight, here's what to do before the show begins.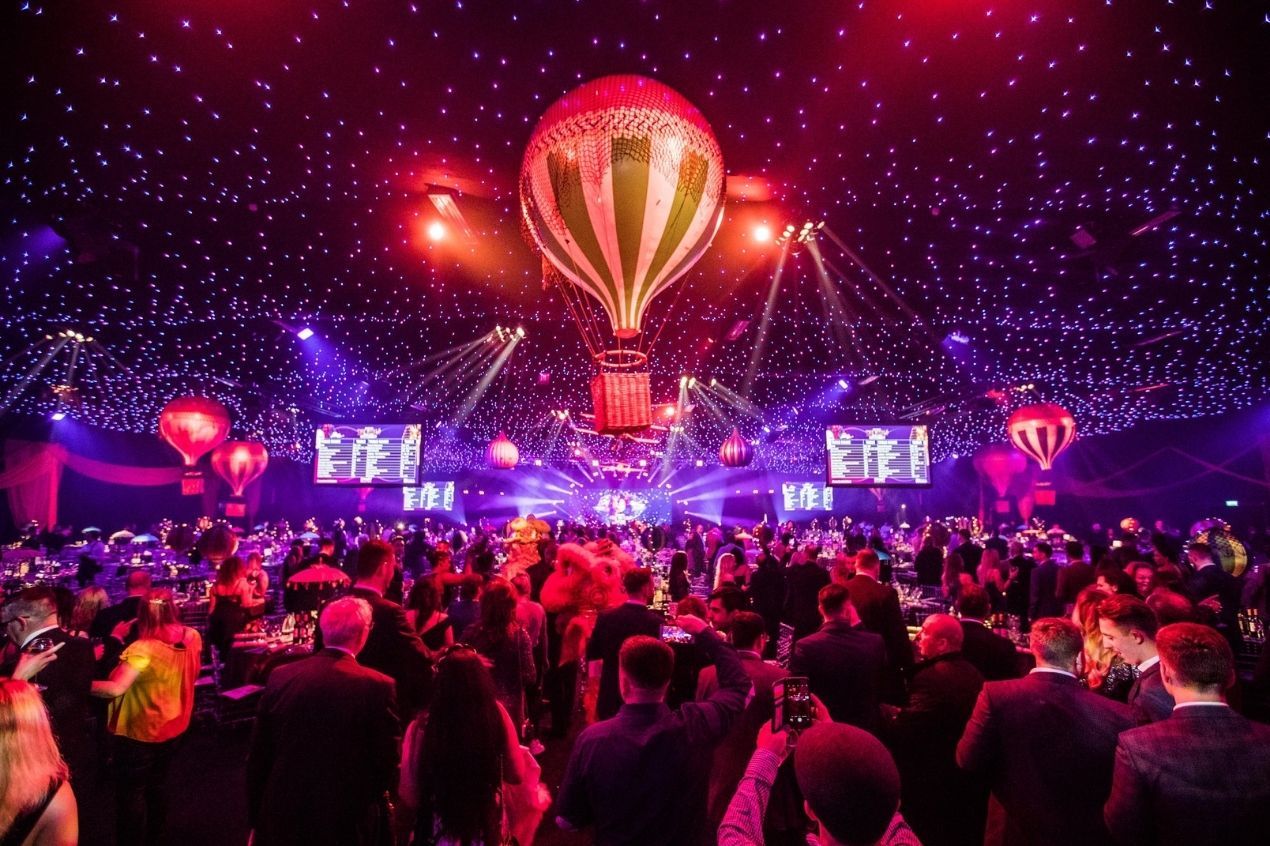 Oh my God! Is it already that time? Are the dresses ready? The tuxedo's ironed and the fireworks are bought and ready to fire? But wait. What are the plans for New Year's Eve? Planning a New Year's Eve is as important as deciding the New Year's resolution (only to break it a couple of weeks later).
[[relatedPurchasesItems-23]]
London will be bursting with plenty of amazing New Year's Eve parties. From tropical themed parties to a throwback to the 20s and a party at the highest bar in Western Europe, here are some fine New Year's Eve parties for you to groove at.
A cocktail at Western Europe's highest bar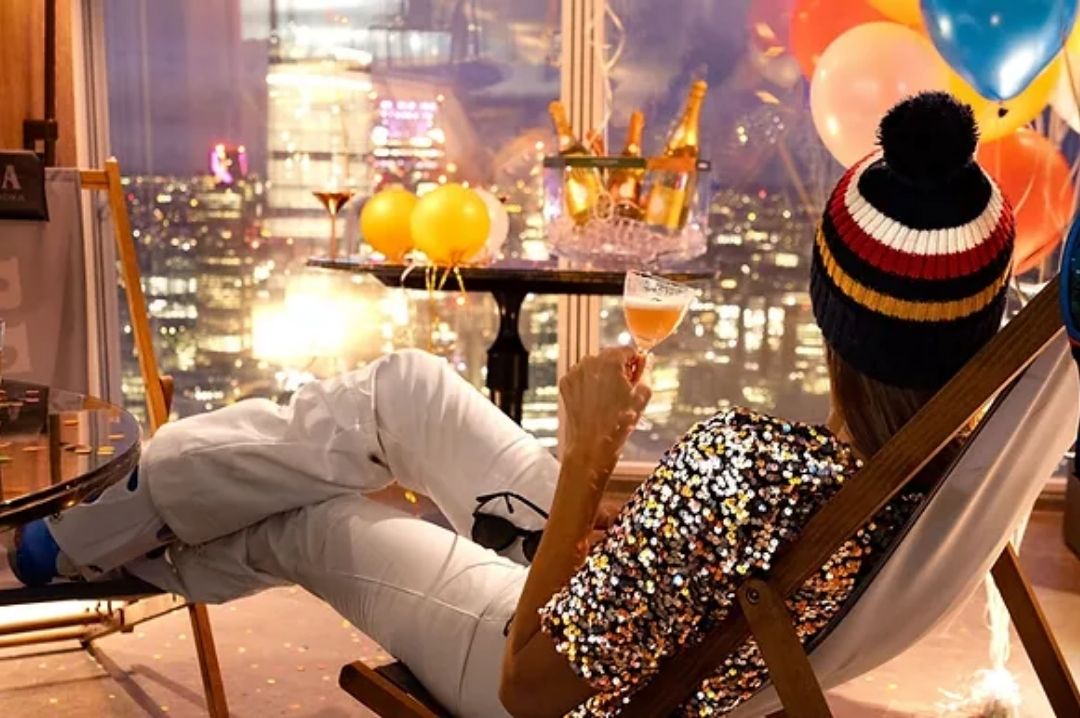 NYE at Shangri-La's GŎNG, Source Website
The Shard is an icon of London's architectural genius. It is home to several top-of-the-line restaurants and bars, making everyone spoilt for choice especially as New Year's Eve comes around. Don't worry, the options have got to us as well. But, we have managed to finally get one brilliant New Year's Eve event for you at The Shard.
GŎNG, a luxurious, Asian-themed cocktail bar at Shangri-la Hotel on the 52nd floor with an infinity pool will host a scintillating New Year's Eve party and ring in 2022 in style.
The party will take place in two-time frames, the first beginning at 8 in the night and the other at 10 pm. For one ticket bought for the 8 to 10 slot (£150), the guest will get a guaranteed window seat, 1 Deluxe and 1 Signature cocktail per person, and a Bento box for two. One ticket in the second slot (£250) will get you a guaranteed window seat, 1 Deluxe and 1 Interlocking or Beluga Cocktail per person, a Bento Box for 2, a glass of Champagne at midnight, and a GŎNG in a Bottle gift box featuring 3 signature cocktails for the table to take home.
Quite the spectacle to view as London's skyline lights up and you have a spectacular view with a cocktail in your hand.
Location- 31 Saint Thomas Street Level 52, Shangri-La The Shard, London SE1 9QU
The New Year's Eve Ball at Evolution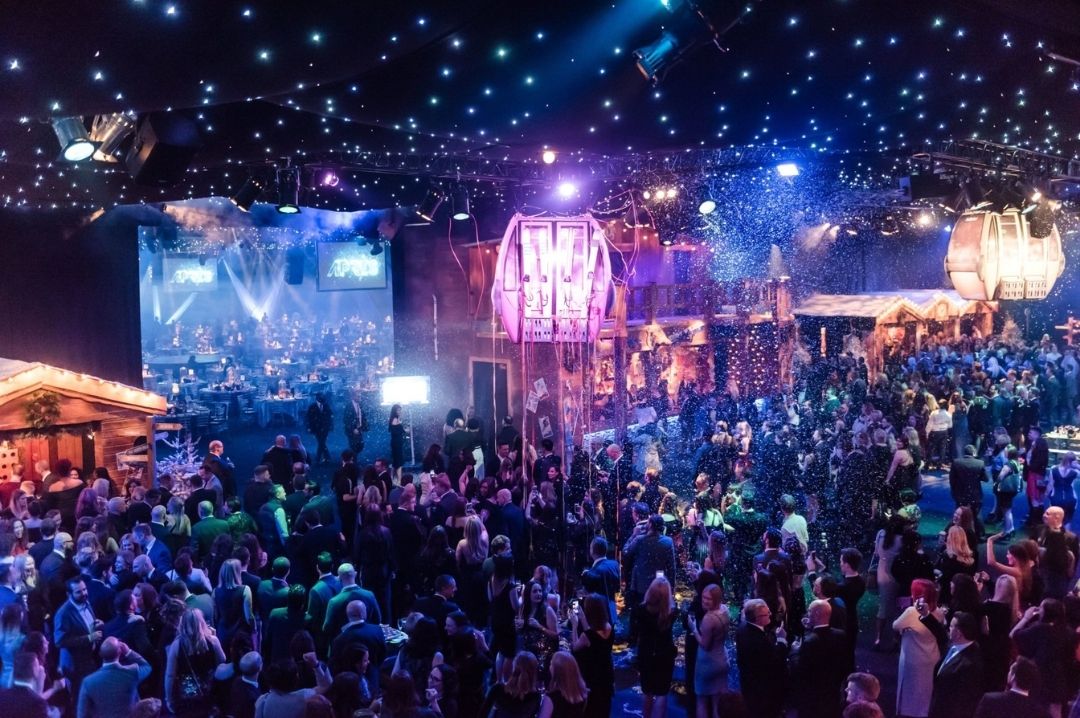 Dance, drink, and have a ball, Source Website
One of London's premier and biggest event locations, Evolution will turn festive to close out 2021. The Battersea venue will host an all-inclusive Après Ski-themed New Year's Eve Ball in a mesmerising atmosphere. Sumptuous treats, breathtaking scenery and terrific tunes are the ingredients to what promises to be a magical evening that will stretch into the wee hours of the morning.
The ball begins at 7:30 as the doors open, and the hosts welcome guests with a decadent drink and delectable canapés. An hour and a half later, the New Year's Eve banquet is served, a lavish four-course meal in the stunningly decorated dining room. All the while, performers will pull out all the stops to provide exhilarating entertainment to one and all. 10:30 onwards live bands and DJs take over, and give you the chance to set the dance floor on fire with your moves.
As the clock strikes 12, there will be a live stream of London's famous New Year's fireworks display. Whether you come as a group, or as a couple, the New Year's Eve Ball at Evolution is a rousing way to enter 2022.
Location- Battersea Park, Chelsea Bridge, Queenstown Road, London SW11 4NJ
NYE Under the Stars with Skylight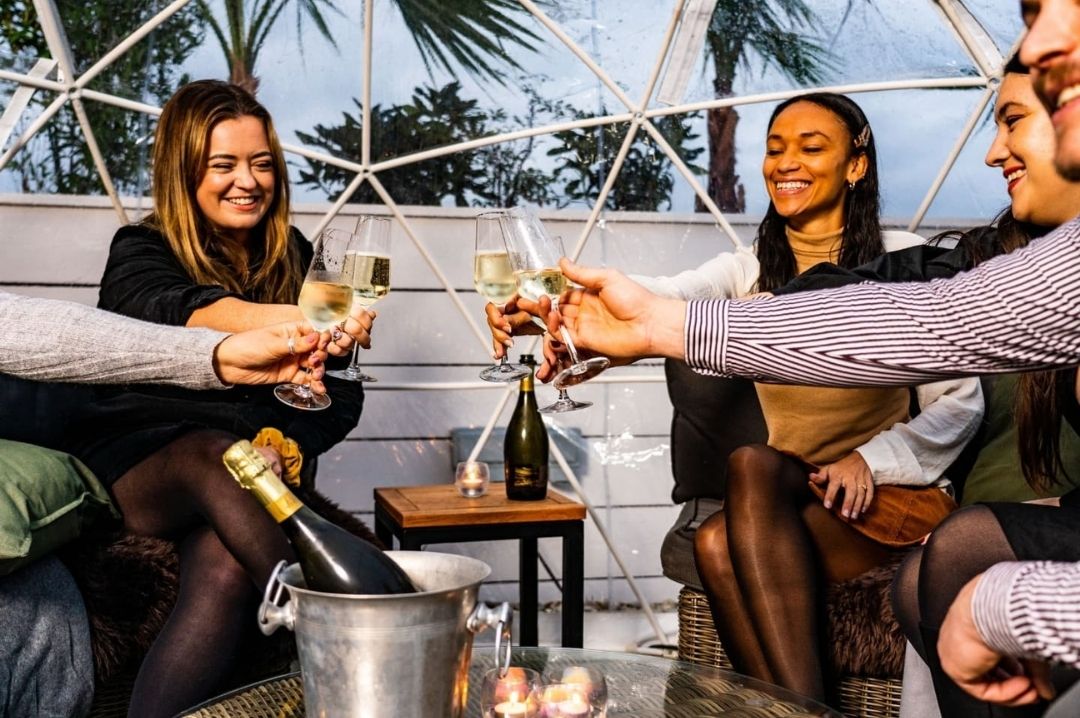 Pop the champagne at midnight, Source Facebook
The fireworks are just too tempting to resist on New Year's aren't they? Why not just sit and look at them from as close as possible with the NYE Under the Stars event with Skylight? Yes, Skylight Events has come back with just the event for a grand New Year's eve, and that too under the stars. The event will take place at two spots in London, Tobacco Dock, and Peckham.
The late-night extravaganza commences at 8 pm and will go on for nearly seven hours, ensuring that 2022 begins just like 2021 ended, under the stars.
Here's what the event will include:
A ticket gets you an entry plus a glass of Moet Champagne on arrival.
Ice skating, delicious Alpine food and winter cocktails in full flow.
DJs bursting out some fire tunes as the lights take over and the wait for the fireworks and New Year begins.
Tables will be available in their covered and heated pergola areas and ski bar.
Drinks service will be available at the bars.
That's not all, however. Skylight has also decked the rooftop with covered huts and igloos from where to watch the fireworks display and ring in 2022.
Here's how the setting goes:
6 pm to 9 pm for £499 – includes 10 glasses of mulled wine on arrival, 750ml bottle of Moet, 10 meal vouchers & 10 ice skating vouchers.
9:30 pm to 2:30 am for £699 – includes 10 glasses of mulled wine on arrival, 1.5L magnum of Moet, 10 meal vouchers & 10 ice skating vouchers.
Location- Tobacco Dock, London E1W 2SF
Caribbean New Year at Cottons Vauxhall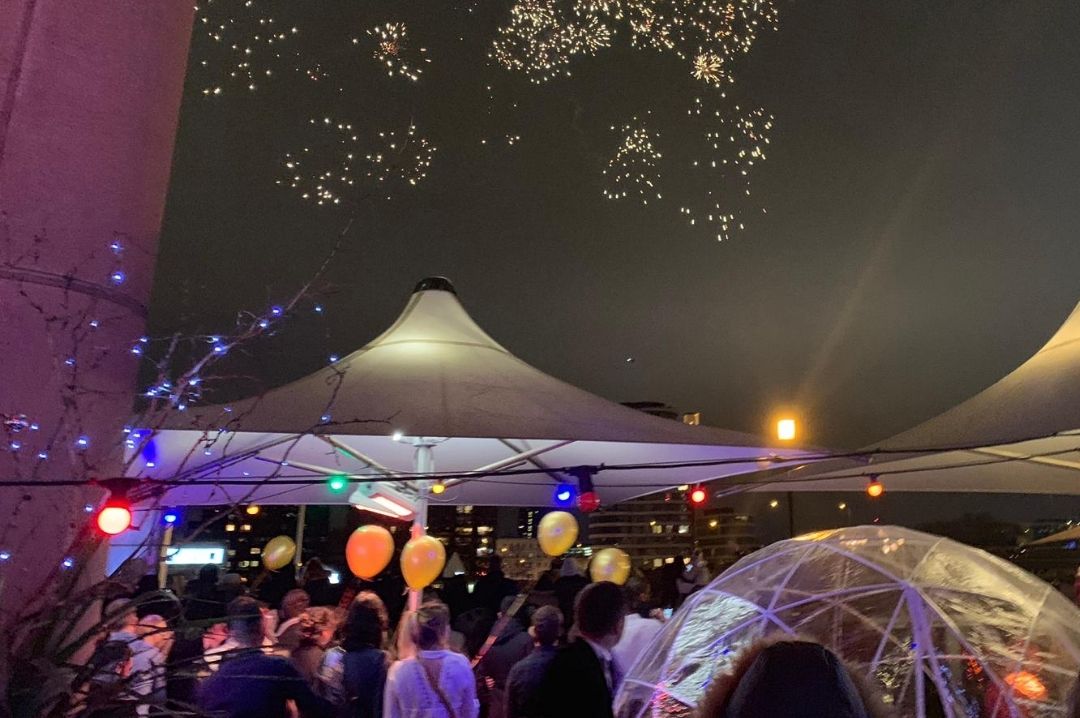 Cottons Vauxhall on NYE, Source Facebook
Looking for some tropical respite from the cold winters that have taken over London? More specifically, are you looking for this tropical respite on New Year's Eve? If so then it's time to book a package for the Caribbean New Year at Cottons Vauxhall. Located on the newly built Vauxhall Bridge waterfront estate, this party will feature live DJ music from RnB, Hip Hop, and Soul to Reggae, Old Skool, Club Classics, and more.
The venue will be split into two areas for the New Year's Eve party. There will be a bar area, complete with a long bar and tables and a lounge. The lounge will include a fully equipped dance floor, a DJ booth, and a front patio that opens to views of the River Thames and the London Eye. An unmissable themed New Year's Eve party in the heart of London.
Location- Flagstaff House, 12 Unit, St George Wharf, London SW8 2LE
Japanese styled New Year's Eve at Aqua Kyoto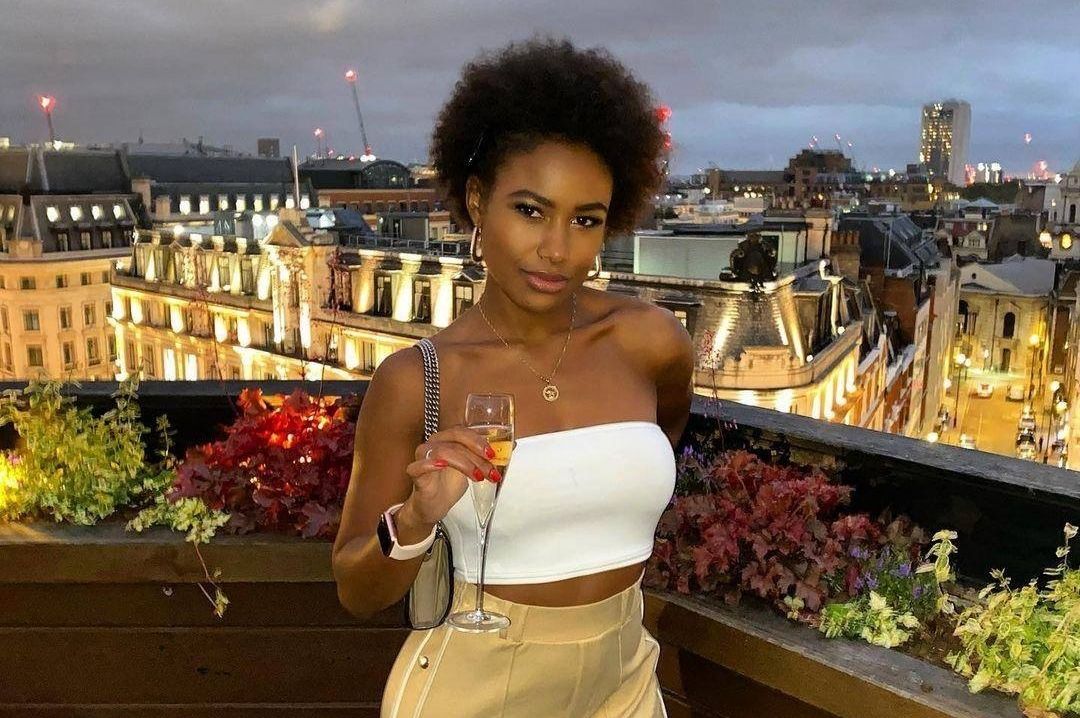 Fireworks and bubbly at Aqua Kyoto, Source Facebook
Aqua Kyoto is a fine dining Japanese restaurant that champions cocktails and Japanese dishes with a contemporary spin with a nice, designer rooftop setting. This New Year's Eve, Aqua Kyoto will be hosting a New Year's Eve with a deliciously innovative Japanese sharing menu for £175 along with live entertainment, all in a posh setting. On the menu, there are too many tempting dishes to miss out on.
Savour a selection of appetisers, sushi, and sashimi before enjoying mouth-watering dishes including Dover sole tempura, wasabi pea mayo, and Australian 6+wagyu, foie gras miso, pickled shimeji, and teriyaki and finishing with our indulgent dessert platter. A vegetarian alternative is also available. Post dinner, guests can move to the adjacent Aqua Spirit bar where music will be played by a DJ.
For those interested in Aqua Spirit tickets only, they will be priced at £50 per person and it will also include a glass of champagne upon arrival.
Location- 5th Floor 240 Regent Street Entrance 30 Argyll St, W1F 7EB, London W1B 3BR
The 20s themed New Year's Eve at The Candlelight Club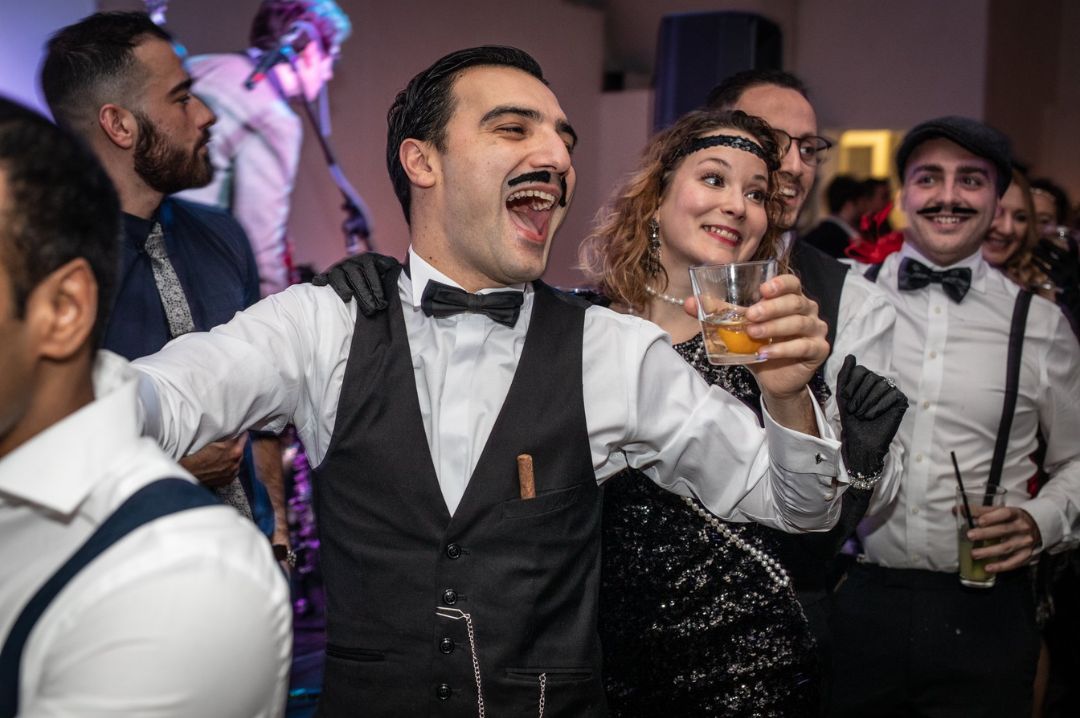 2022 or 1922? NYE like it was in the 20s, Source Facebook
Well, we are in the 20s right now, but that is not the theme for this particular New Year's Eve party. At The Candlelight Club, New Year's Eve will take on a 1920s colour with the 20s themed New Year's Eve party. For those who love their jazz, you are in for a treat and for those who don't, this might well be the party that turns it all around. The giddy, glamour, and romance will all be in the air at this festive closing of 2021.
Before and after the traditional countdown to midnight, New Year's Eve at The Candlelight Club, there will be several top-notch performances on display. There will be a cabaret from Champagne Charlie, live music from the Bubbly Boys, vintage DJing, Charleston dance routines from the Gatsby Girls. The party goes on for two hours post-midnight.
Here's how the ticketing system works:
Super-Early Bird tickets are just £45.
Early Bird tickets at £50.
Regular tickets at £55.
Special four-course dinner option for £60.
Location- (Event location yet to be disclosed) 16 Kemsing Rd, London SE10 0LL
Header Image- Smart Parties, Source Facebook