What to do in London this September
From beer fests to flea markets, London brings to you an array of events to make the most of the sun before summer ends.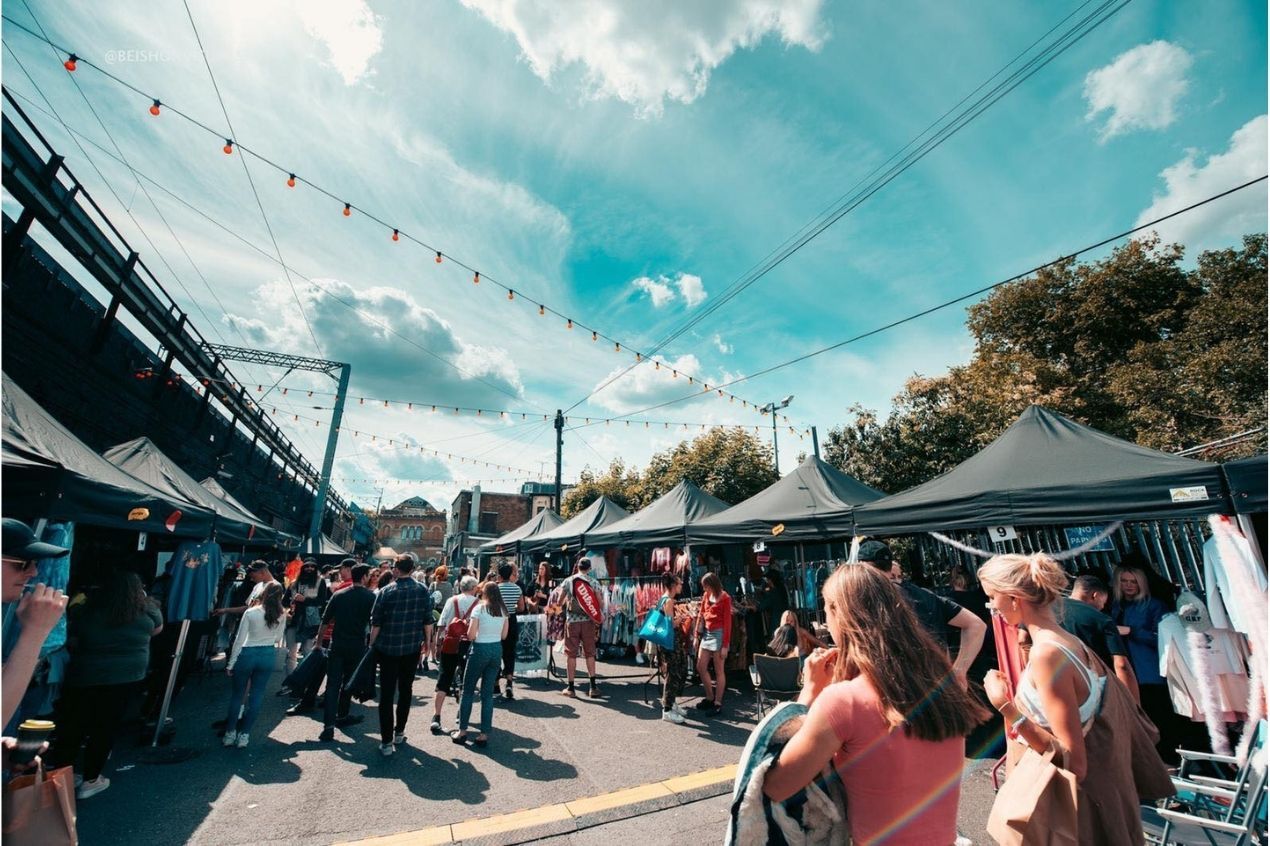 After the commencement of Wimbledon and Euro finals this year, London is ready to step back into the mega-events calendar. As one of the busiest cities in the world, London is all set to exhibit design, technology, drama, food, drinks, and more at the biggest stage there is. Make sure you don't miss out on the fun.
Regent's Park Music Festival
(Saturday, Sunday, and Bank Holidays, Till September 19)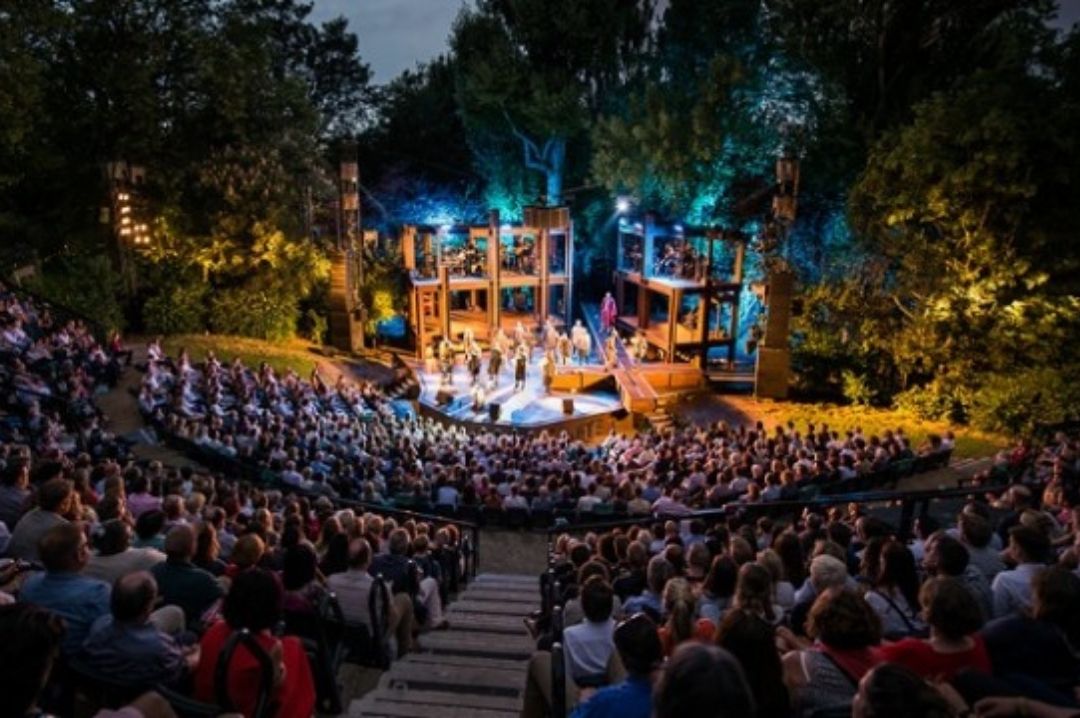 Regent's Park Open Air Theatre, Source: Website
Theatre person or not, Regent's Park Music Festival will spring your summer with bouncing melodies from local jazz bands and choirs. Grab a seat at the Regent's Park Open Air Theatre and relive the traditional bandstand experience in the UK, which has disappeared over the years. If you're into plays, keep an eye out for the Carousel and Dragons & Mythical Beasts scheduled this month.
Location - London NW1 4NR.
Timings - 12.30 pm to 5.30 pm (Saturday and Sunday)
Totally Thames Festival
(Throughout September)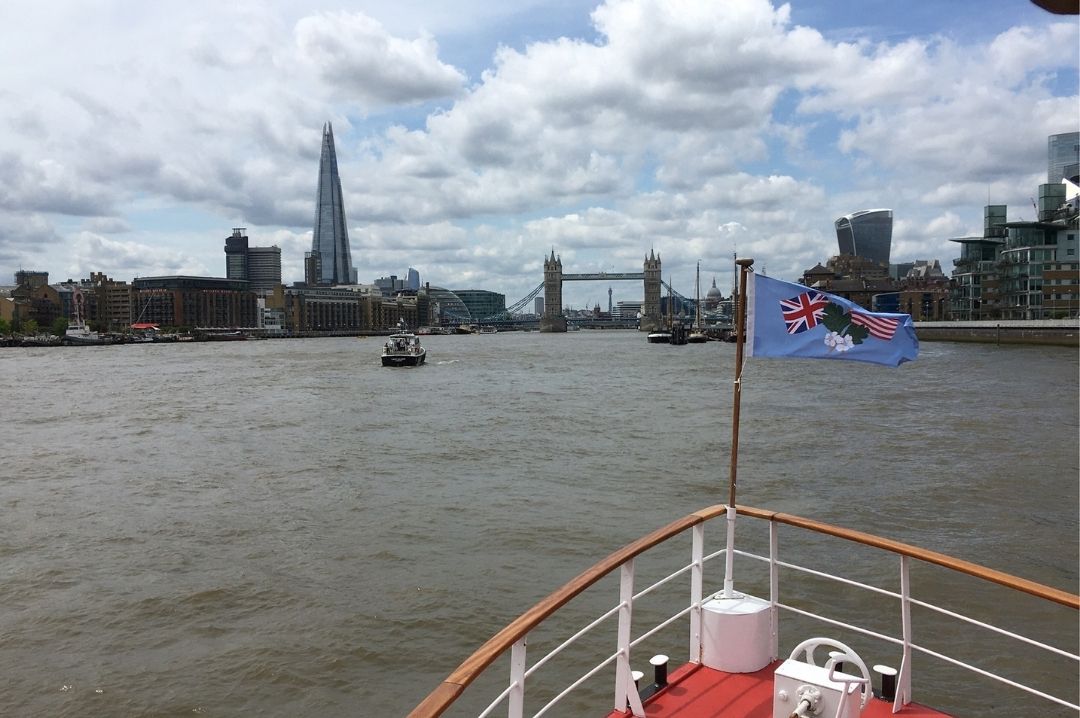 Boating on river Thames, Source: Facebook
One for thalassophiles to geek out on, the Totally Thames Festival will celebrate heritage, art events, adventures, and conservation initiatives for the whole month. Go on virtual tours that explain the course of the river, understand what makes the river tidal and non-tidal at the same time, or simply walk along the shoreline to admire a river that is home to over 119 animal species.
Click here to browse all the events and book your tickets.
Location - 50 St Katharine's Way, London E1W 1LA.
Beer by the River
(Friday, September 4 to Sunday, September 6)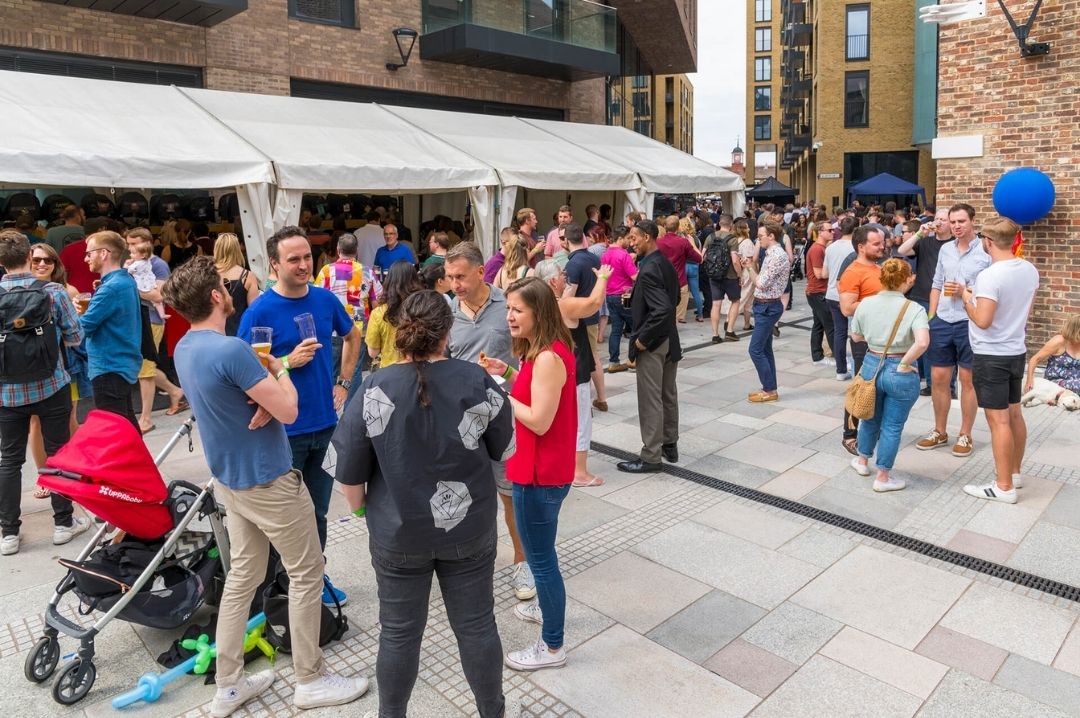 Beer fest at Ram Quarter in London, Source: Website
The Ram Quarter is hosting a fun weekend with free ice-creams and face paints for children, and delicious street food and craft beers for adults. Gulp on Sambrook's collection of guest ales and craft beers as local musicians entertain you at the Beer by the River festival. You will find award-winning pizzas from Crust Bros, BBQ dishes from Machi, and pan Asian food from Mai Thai. Hurry up, tickets are selling out fast!
Ticket prices - £5 per person on Friday and Sunday.
£6 per person on Saturday.
Location - Ram Quarter, Wandsworth High St, London SW18 1TH.
Timings - 11 am to 7 pm (Saturday)
12 pm to 8 pm (Friday and Saturday)
Greenwich Comedy Festival
(Wednesday, September 15 to Sunday, September 19)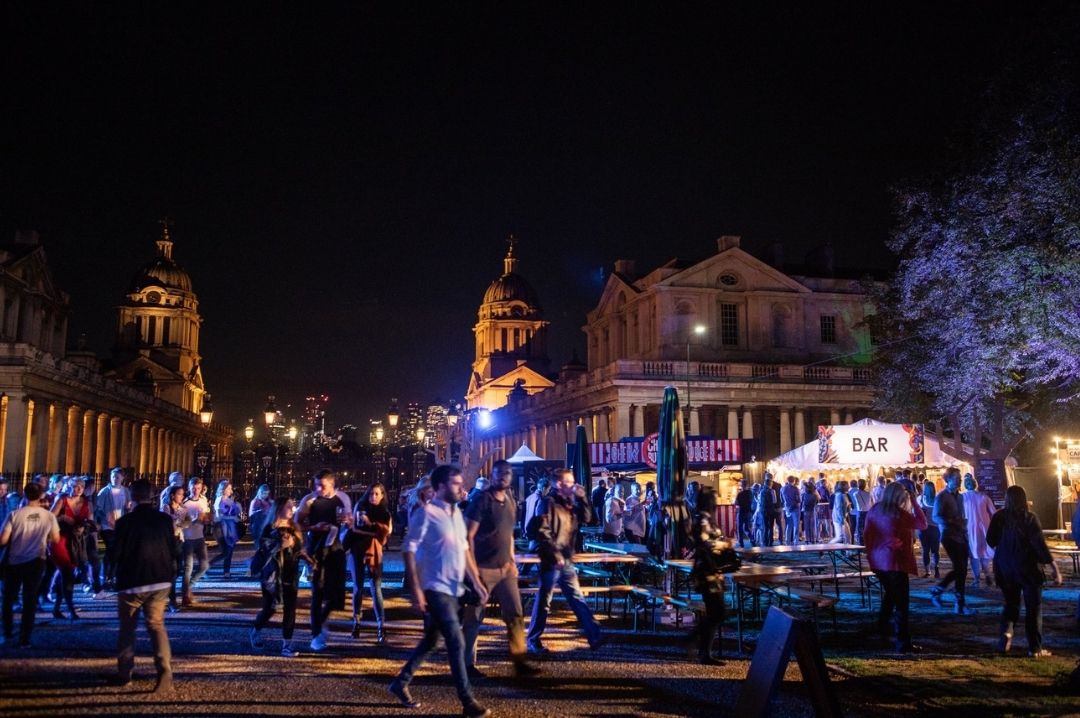 A lively comedy festival, Source: Facebook
Open-air comedy shows do not get any better than Greenwich Comedy Festival that brings together critically acclaimed comedians to the English capital. This year's lineup includes comedians such as Tom Allen, Sara Pascoe, Dara O' Brian, Alan Davies, Nish Kumar, Mae Martin, Ed Bryne, Phil Wang, Joel Dommet, Lou Sanders, and more. Sip on cocktails, wines, craft beers, and more while these artists give you a belly-aching laugh. Food will also be available for purchase.
Tickets - £25 per person. (Food and drinks available for purchase)
Location - Romney Rd, London SE10 9NF.
London Design Festival
(Saturday, September 18 to Sunday, September 26)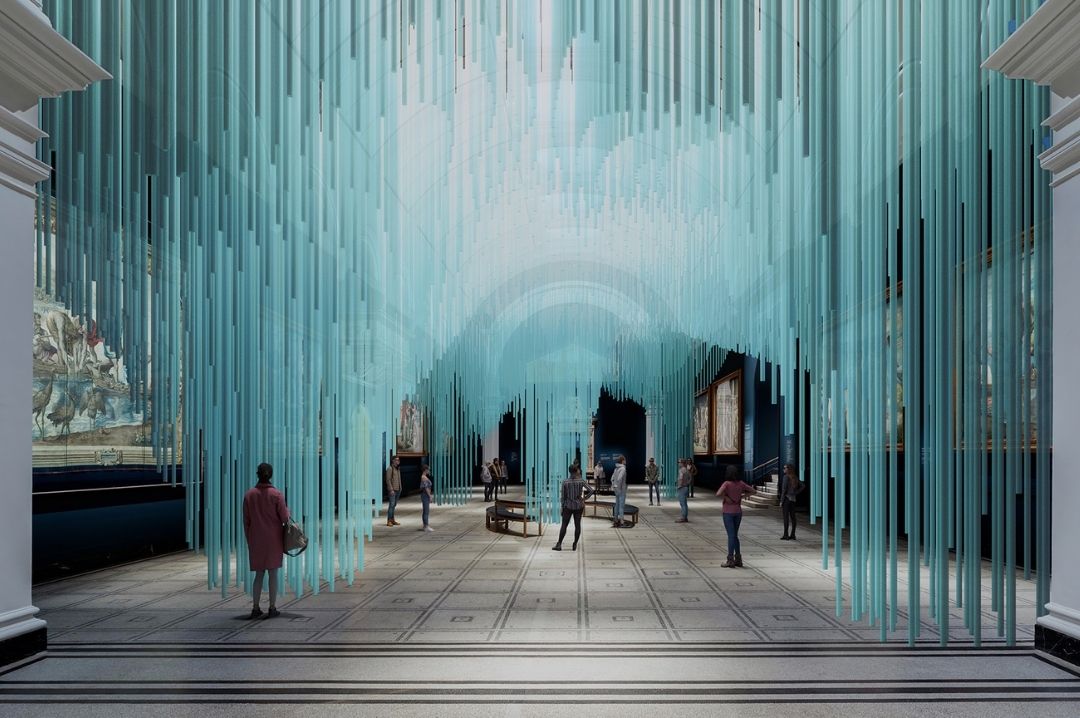 Designs that capture attention, Source: Website
Seep into the illustrious artwork from architect Sou Fujimoto and technology developer Tin Drum as they portray a deep message with the Medusa project at the V&A Museum. The London Design Festival is finally set to go ahead this year after discussions between the design community and the Mayor's office. It is also an epicenter of promoting and celebrating with the creative community of the world.
Click here to find about events happening across the city.
London Tech Week
(Monday, September 20, to Friday, September 24)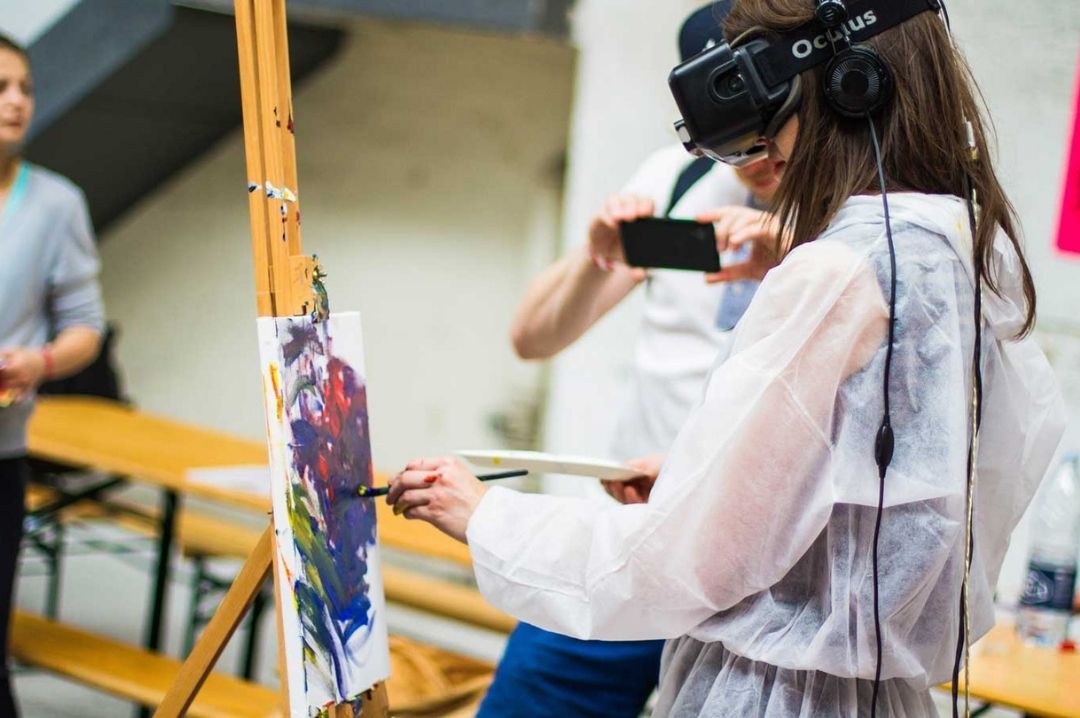 Learning to paint with the Oculus VR headset, Source: Facebook
One of the biggest events of its kind, London Tech Week covers all facets of the tech world, related to business, development, innovation, education, recreation, and what not. If you are a tech-savvy person, looking to meet like-minded people or just jump into the world of infinite technological creations, the event is the place to be. Hear what the inspirational founders, global leaders, and senior investors have to say on the driving change tech is bringing about in our lives.
Location - Royal Victoria Dock, 1 Western Gateway, London E16 1XL.
London Coffee Festival
(Thursday, September 23 to Sunday, September 26)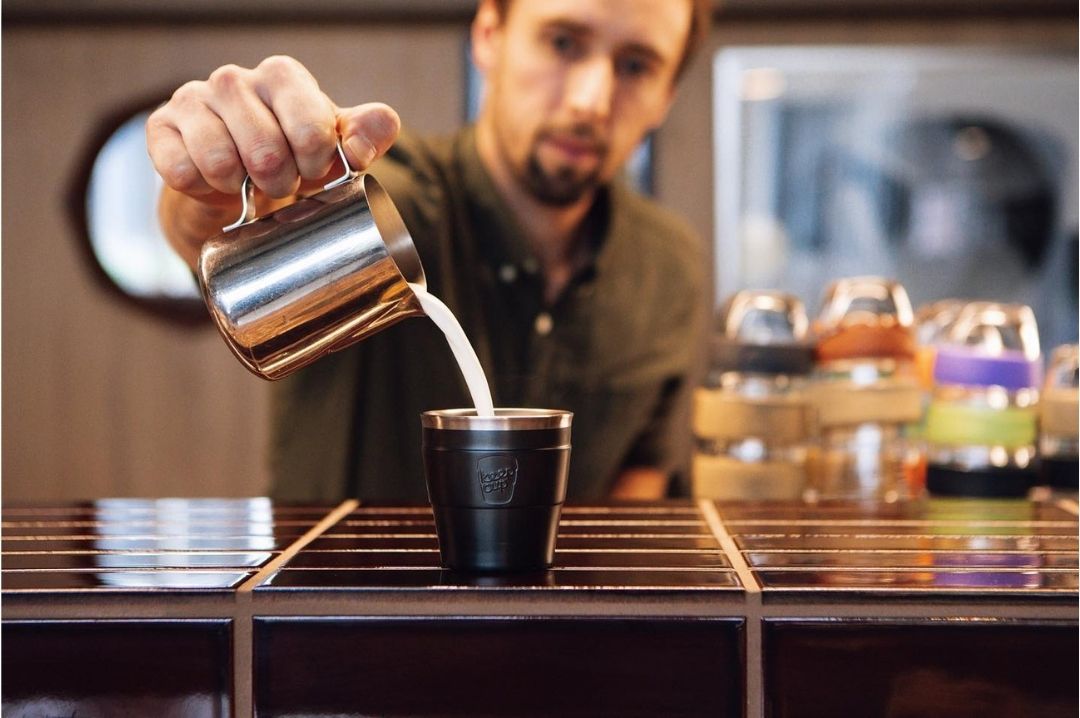 Reusable coffee cup from Keep Cup, Source: Facebook
Known to be the UK's most dynamic coffee celebration, London Coffee Festival is a paradise for coffee aficionados with over 250 artisan coffee and gourmet food stalls, tastings and demonstrations from world-class baristas, interactive workshops, street food, coffee-based cocktails, live music, DJs, and art exhibitions. Ride the caffeine boost from one stall to the other because we guarantee there is going to be a lot to do for coffee lovers. Learn the art of decorating a latte or enroll yourself in the Coffee Masters competition to showboat brewing skills and win £5000.
Location - The Truman Brewery, Brick Lane, London E1 6QR.
Timings - 10 am to 7 pm
Dua Lipa
(Friday, September 24 and Saturday, September 25)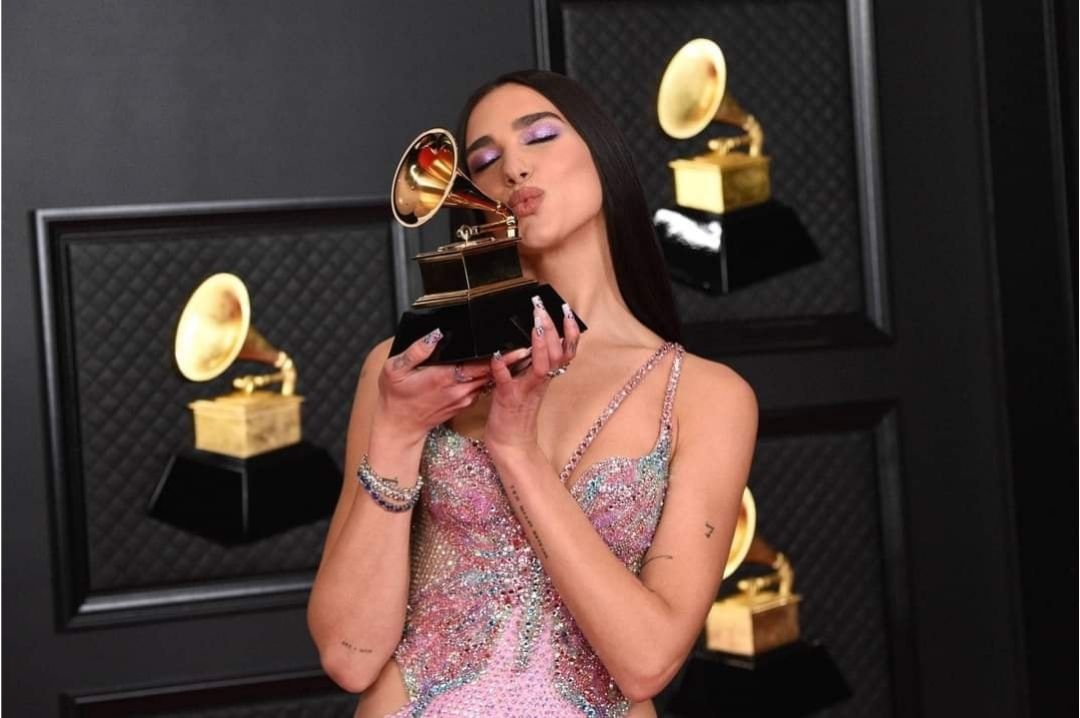 Dua Lipa with her Grammy award, Source: Facebook
Dua Lipa's highly awaited Future Nostalgia tour will make its mark in the O2 Arena this September. Dua Lipa fans have been eagerly waiting for this one since January, when it was originally scheduled to happen. Nonetheless, it's almost here and we are looking forward to dancing to some hits like New Rules, Be The One, Don't Start Now, and the Levitating from the new album.
Location - Peninsula Square, London SE10 0DX.
Timings - 6.30 pm onwards
Walthamstow Flea Market
(Saturday, September 25)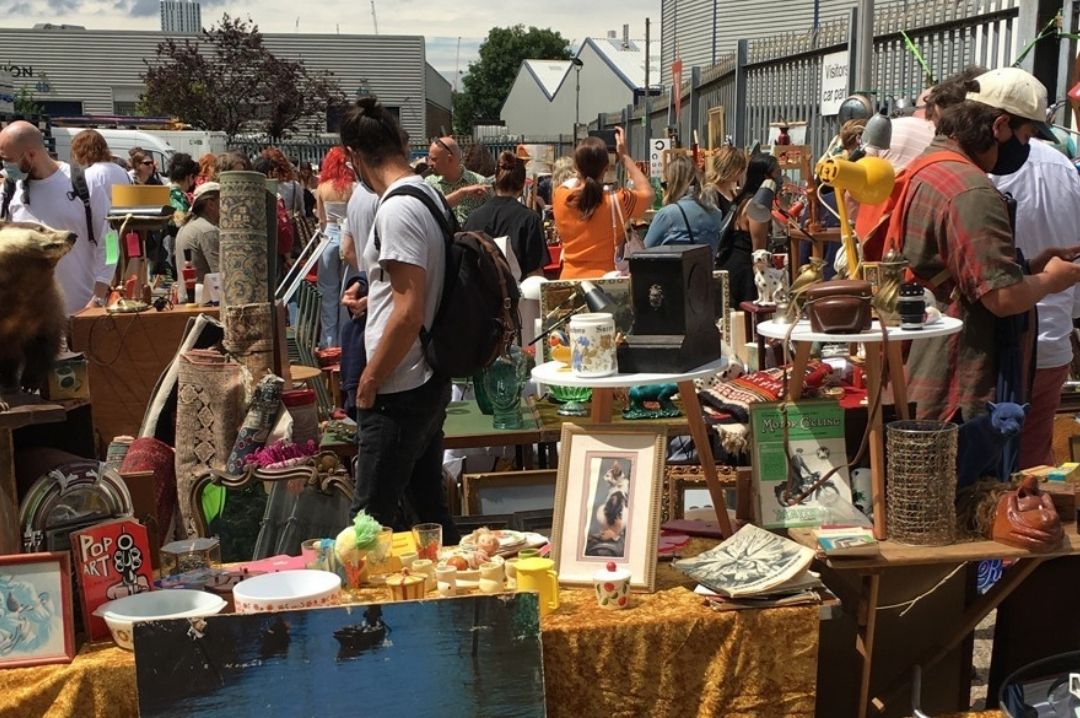 Flea market in Walthamstow, Source: Facebook
Whether you're looking to actually shop or just stroll through, the Walthamstow Flea Market is a must visit. With 60 stalls in place, explore through vendors selling vintage clothes, textiles, antiques, and unexpected oddities. Pay a quid to enter the market - and don't forget to bring your bargain game along.
Location - 1 Priestley Way, London E17 6AL.
Timings - 11 am to 5 pm
Wavy Grams Summer Market
(Tuesday, September 28 and Wednesday, September 29)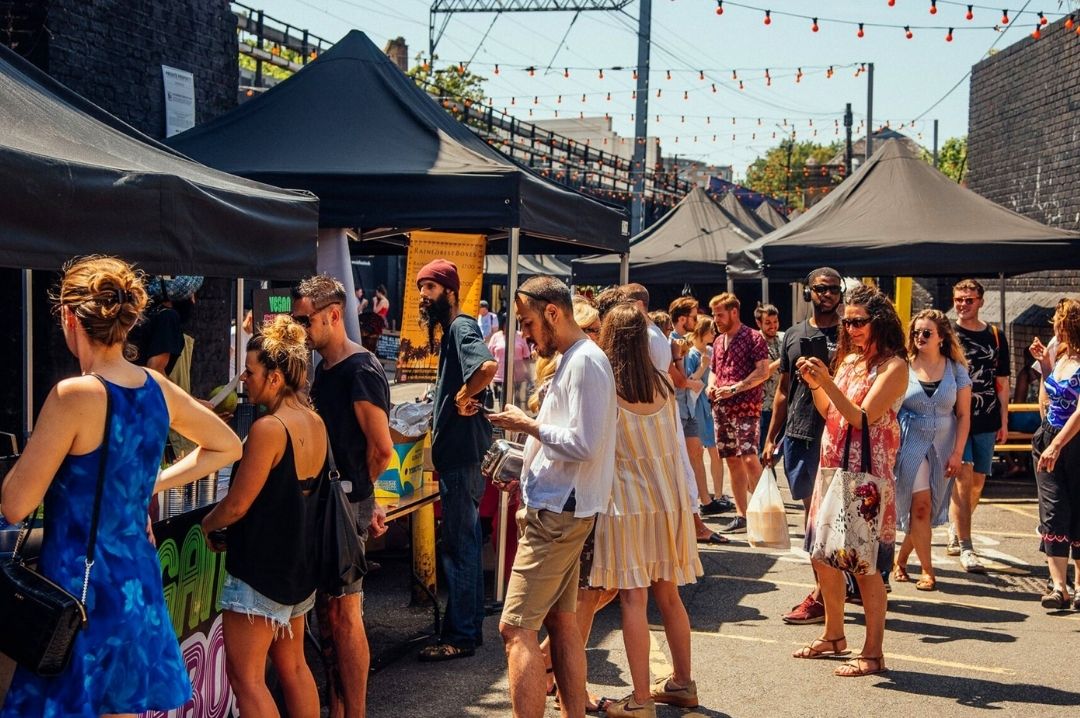 Bohemia Place Market, Source: Facebook
Brace yourselves for a grand carnival during the Bank Holiday weekend with food, music, drinks, and more. Roam around the Bohemia Place Market and browse your picks from over 40 stalls catering food, playing record-breaking labels, and discover secret hideaway events that make things exciting.
Location - Bohemia Pl, London E8 1DU.
Timings - 11 am to 8 pm
Get your free entry ticket here.
Header image - Bohemia Place Market, Source: Facebook
Royal Horticultural Halls, London, The Lindley Hall, 80 Vincent Square, London SW1P 2PB, United Kingdom, United Kingdom
Register Now
Royal Horticultural Halls, London, The Lindley Hall, 80 Vincent Square, London SW1P 2PB, United Kingdom
Register Now