Distillers day road trip around London in Covid
On this page find out about a day road trip around London distilleries in Covid-19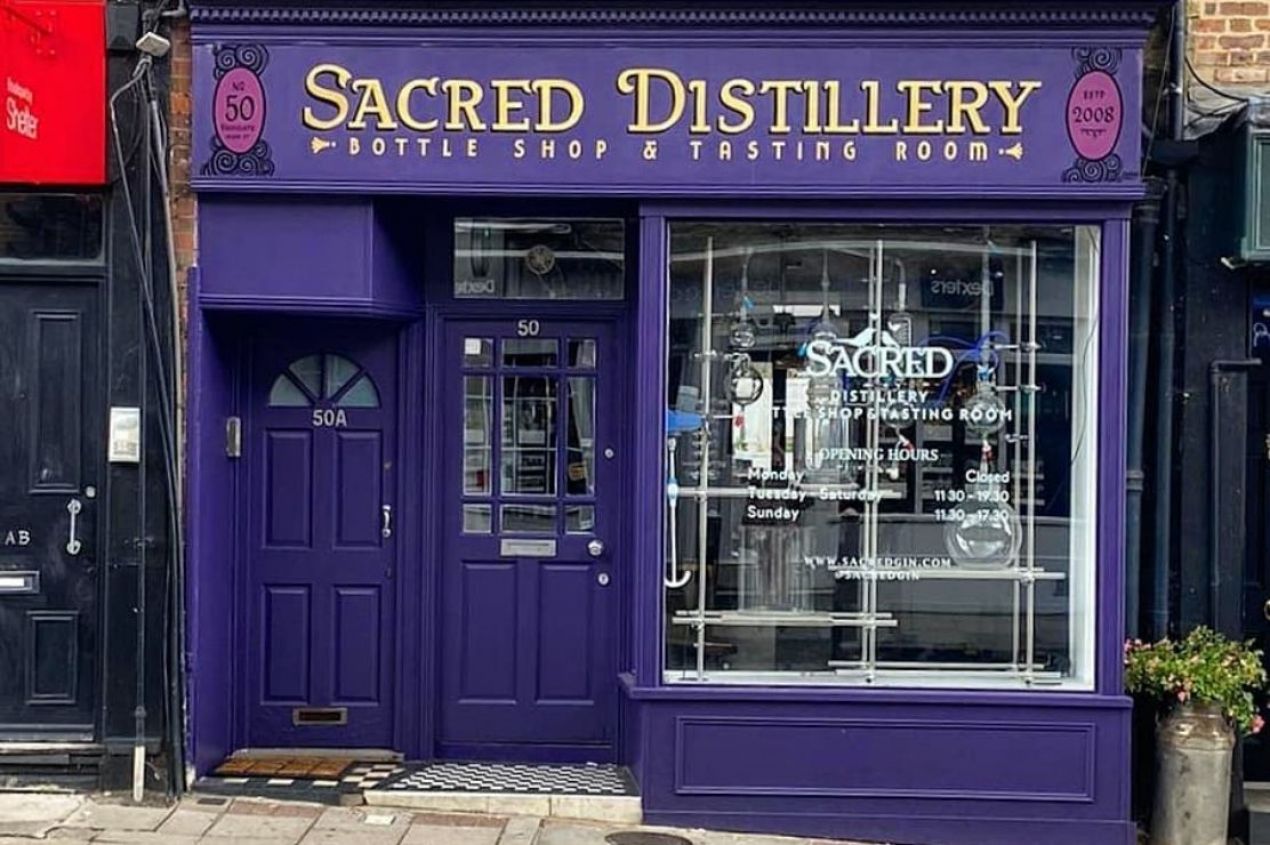 We all know the Covid-19 lockdown has led to almost complete social distancing and self-isolation, together with loads of time at home to think for the important things like wine and spirits. Most of us have enjoyed a bottle or two of our most favourite whiskies or gins, and our stocks have gone down rapidly, I presume. For the ones who would like to experiment and like new things, there is always something new to discover. Especially now with the fast-developing distillery scene around London you can reach to your future favourite spirit directly by visiting the distillery and enjoying a knowledgeable tour and tasting as well as a break from the city. All the distilleries are now reopened for visits for guests with facemasks.
Victory London Distillery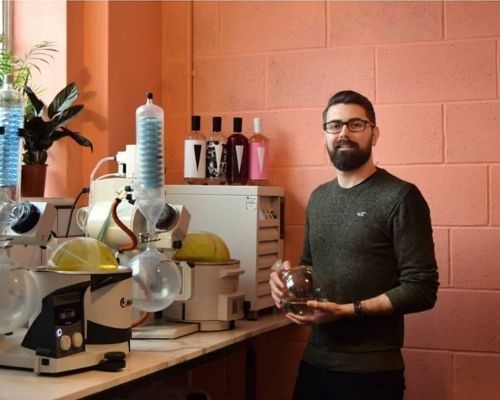 Our first recommendation is the Victory London Distillery located on the outskirts of London reachable by Overground from Blackhorse Road Station. It is a new and innovative distillery offering a wide range of spirits, which has refill packs on much lower prices for all of its products. The very praised Victory Cold Distilled Gin is distilled at 43.3% and made in London using a unique and modern process that conserves energy and reduces water waste. The best-chosen botanicals are infused first in alcohol, then in water and cold-distilled separately. To visit you need to book.
www.victorylondon.co.uk; +44(0)203-871-3051
Sacred Spirits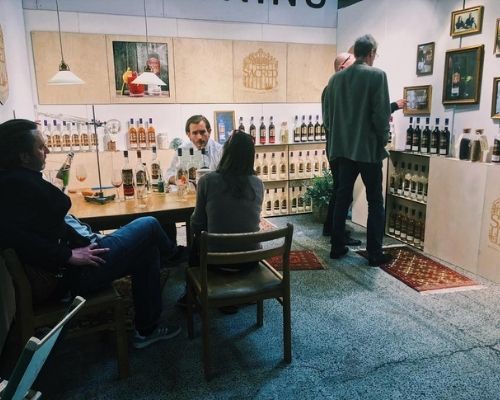 The next station is the Sacred Spirits 50 Highgate High Street where you can make your own gin. The first thing on arrival in the distillery you will be given a Sacred Gin and Tonic and a member of the Sacred team will show you our unique skills and explain how they work and what makes them different will be led through a variety of botanical distillates before trying to be a gin blender and create your very own unique gin. The company is making outstanding gins since 2008 using vacuum distillation as a way to preserve the richness of flavor and aromas of his hand-picked botanicals. A must-visit distillery. Booking needed.
www.sacredgin.com; +44 (0)20 8340 2817
Sipsmith distillery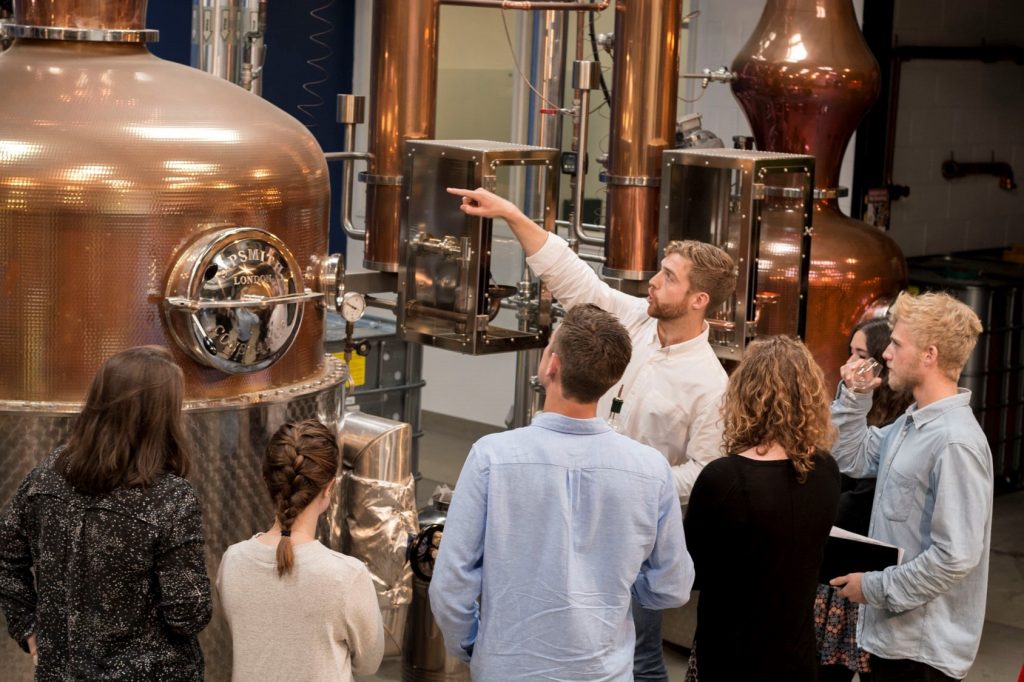 The next recommendation is a small handcrafted gin Sipsmith distillery, located close to the Stanford Brook station of the underground in west London. A must taste is their Sipsmith London Dry Gin which is coming always in small unique batches. It is a quintessential expression of a traditional London Dry Gin. Powerful, complex and aromatic, suitable for a Martini, rich and balanced for a Gin & Tonic. Don't forget to try the VJOP (Very Junipery Over Proof) gin bottled by 57.7%ABV. Actually, the tour includes a complimentary guided tasting, so you will get to try these limited and delicious gins. Appointment needed.
www.sipsmith.com; +44 (0)208 747 0753
Bimber Distillery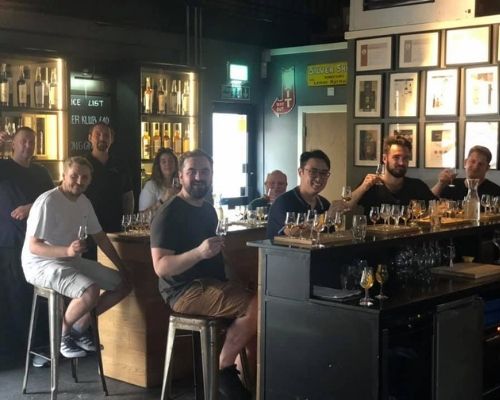 If you are a whiskey fan this micro-distillery is a must-visit, the Bimber Distillery is situated in North Acton, West London. It is an exceptional distillery which offers a range of fascinating, unforgettable tours and tastings experiences. You will be taken on a journey through the world of crafted whisky production; see the bespoke distilling equipment in action before enjoying a tasting at the distillery bar. The whiskeys are made in very small batches and in a meticulously traditional way with a lot of passion. Book before you go.
www.bimberdistillery.co.uk; +44 (0) 20 3602 9980
Surrey Copper Distillery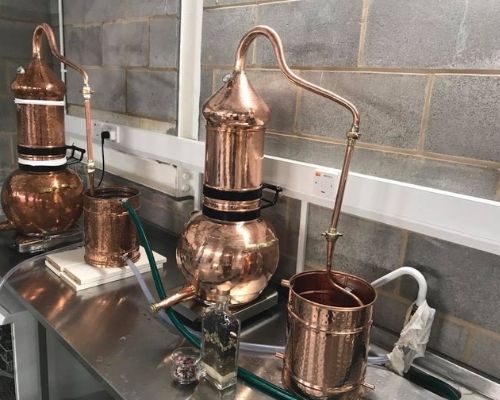 The next stop is south of London in the heart of the beautiful county of Surrey in Surrey Copper Distillery which was recently established in 2017 by Professor Katherine Smart and Dr. Khris Smart a family dedicated to the Brewing and Distilling. The distillery has gained international attention for its award-winning London Dry Gins. The gin still at The Surrey Copper Distillery is very special with its 300 liters Mini Carter head designed specifically for the distillery by one of the world's leading craft distillery manufacturers. It is almost like a piece of art, definitely worth seeing alongside the tour tasting. Booking is needed.
www.thesurreycopperdistillery.com; +44 (0) 1483 921 121
Winchester Distillery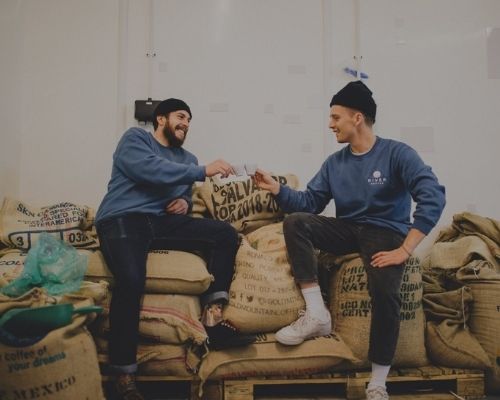 And the last recommendation is the award-winning Winchester Distillery, established in 2014 by Paul Bowler in his small kitchen now is surrounded by the rolling Hampshire countryside pure chalk streams and watercress fields for which the county is known. The aim was to create the distillery's signature gin, Twisted Nose, and it was not an easy one. The success came after recipe 84 that Paul was satisfied he had achieved what he had set out to make. An intensely herbaceous yet delicately floral spirit with soft sweet citrus notes and spicy undertones finishing with a peppery sparkle, there was it the Twisted Nose Dry Gin was born. All products of the distillery are great including Hampshire Gin and Winchester Dry Gin, an Old Tom Gin as well as a limited edition, seasonal releases such as Spring Meadow Gin and Summer Garden Gin, prepared using locally picked cherry blossom and summer fruits. Make sure to book in advance for your visit.
www.winchesterdistillery.co.uk; +44 (0)1962 920290
We hope that you will like and enjoy the selected distilleries, as we try to provide the best suggestions in the London area and surroundings. Stay tuned for more in the following months and be safe.
Header image credit: Sacred Spirits
Royal Horticultural Halls, London, The Lindley Hall, 80 Vincent Square, London SW1P 2PB, United Kingdom, United Kingdom
Register Now
Royal Horticultural Halls, London, The Lindley Hall, 80 Vincent Square, London SW1P 2PB, United Kingdom
Register Now