List of London Distilleries you can visit while traveling to London
We have good news for all spirit lovers who are travelling to London, now you can take a guided tour of your favourite London gin and whiskey distilleries.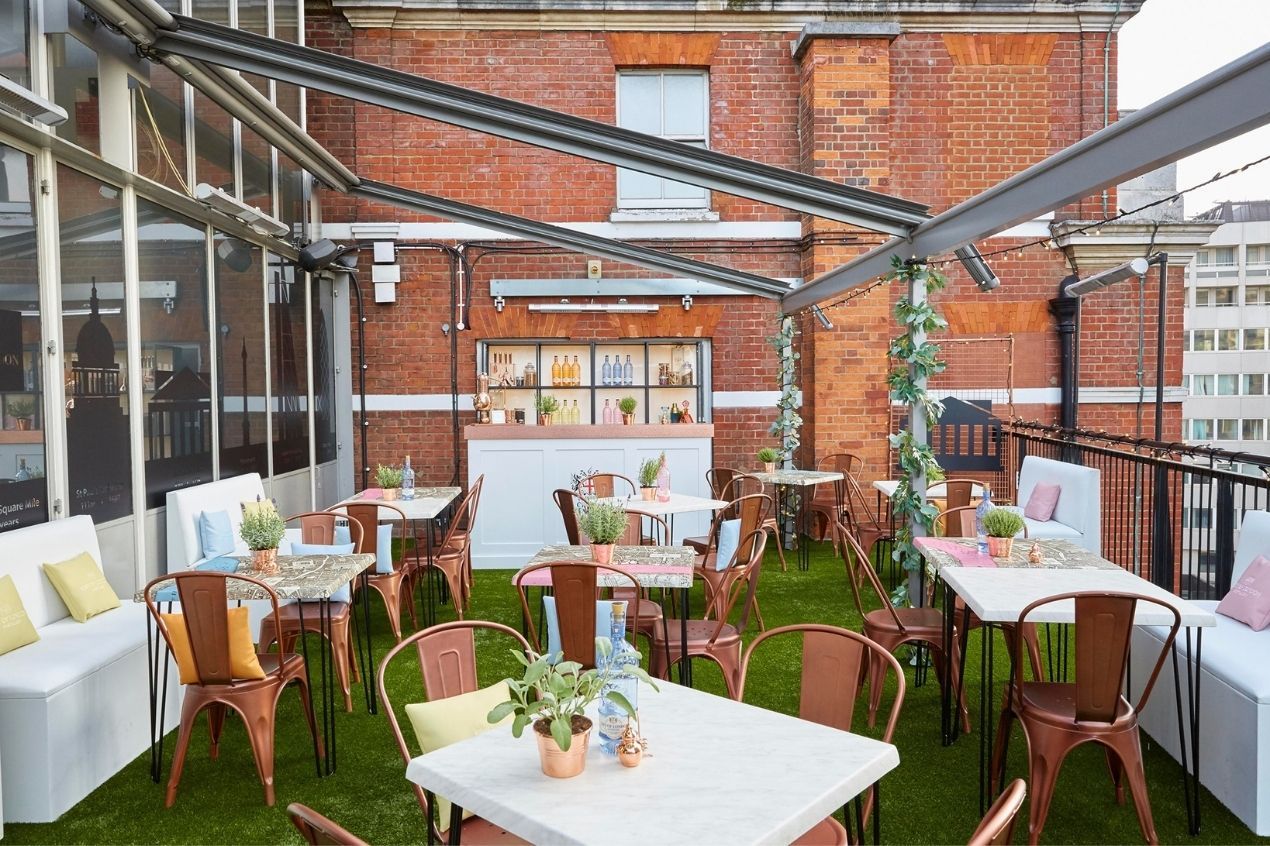 London and the surroundings of the city have a long history with the Gin spirit, as well as a recent trend of producing craft whiskeys. Micro and craft distilleries are popping up everywhere around London and inside the city, boasting quality and unique flavors of the much-desired spirits. We have good news for all spirit lovers who are traveling to London, now you can take a guided tour of your favorite London gin and whiskey distilleries.
Bermondsey Distillery
The journey will start from the Bermondsey Distillery located in East London near the Bermondsey Spa Gardens. The distillery was established in the middle of the 19th century and was both a center for trade and industry. Bermondsey Distillery is close to the River Thames full of wharves and warehouses, and it was the place where London's food was produced and stored. Nowadays, the warehouses are restaurants, and on weekends it is converted into food markets providing delicacies for locals and visitors alike. The Bermondsey Distillery is the place where the small batch of Jensen's Gin is made, according to Christian Jensen's philosophy using only traditional gin botanicals and forgotten recipes from London's lost distilleries. They produce only two Gins including the Jensen's Bermondsey Dry Gin, which is a recreation of a classic, old-fashioned London Dry style, and the Jensen's Old Tom Gin created by following a recipe from a distiller's handbook from the 1840s. That is a unique Old Tom gin, similar to those used by the bartenders of the middle and late 1800s. While on the guided tour don't forget to taste our recommendation Jensen's Old Tom, with Fever-Tree tonic and a sprig of rosemary. Please mind that only Wednesday and Thursday the distillery tours are available. You can contact tours@jensensgin.com for bookings.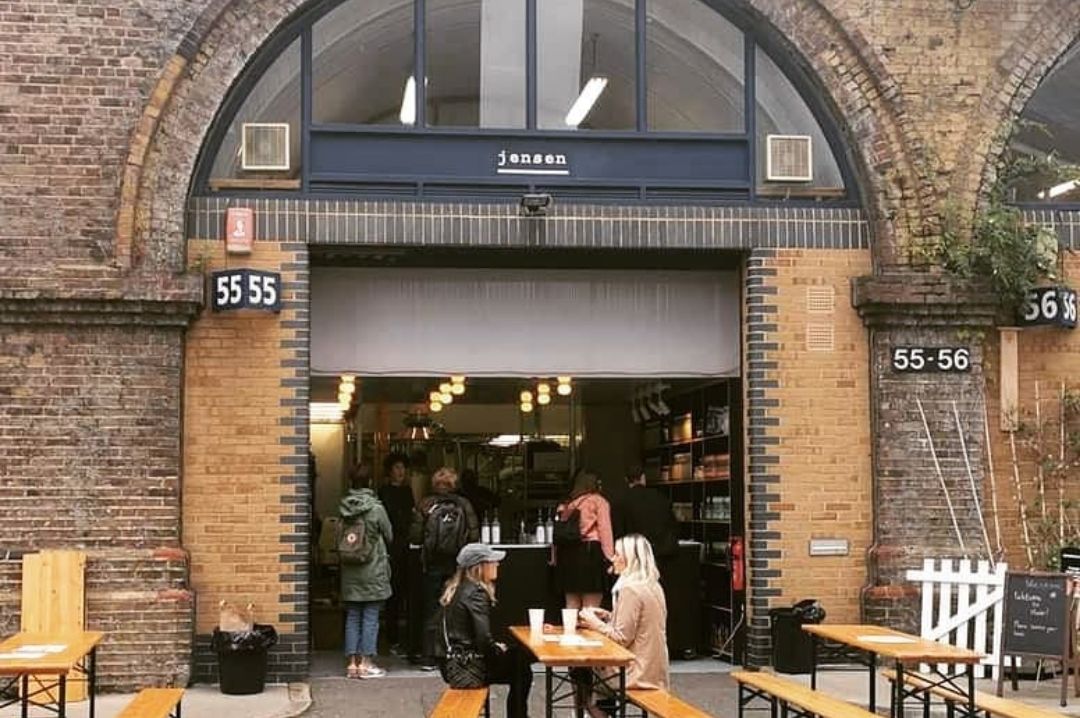 The London Distillery Company
The next stop is The London Distillery Company based in Worminghall, Buckinghamshire in the one-hour drive from London towards Oxford. The special thing about the distillery besides the vast Gin selection is that they are the first London distillery to produce whiskey in more than 100 years. In their portfolio, it also offered rum, bourbon, vodka, and all kinds of soft, fruity drinks to go along with the spirits. They create only two types of whiskey both very unique including The 109 whiskey cask edition which is Double-distilled using 100% premium Plumage Archer malt and 1920s Distiller and Whitbread B yeast. This single malt whiskey has a cask strength of 63.5% and was laid down on September 9th, 2015, and rested in 20 liters American oak used Kings County Bourbon barrels. And the other one called the LV-1767 edition made from rye, twice-distilled, and was laid down on October 31st, 2014, and leaned in New English Oak barrels. Make sure you try them both as well as to participate in the workshops where you can design your own unique gin recipe or take a tour around the distillery.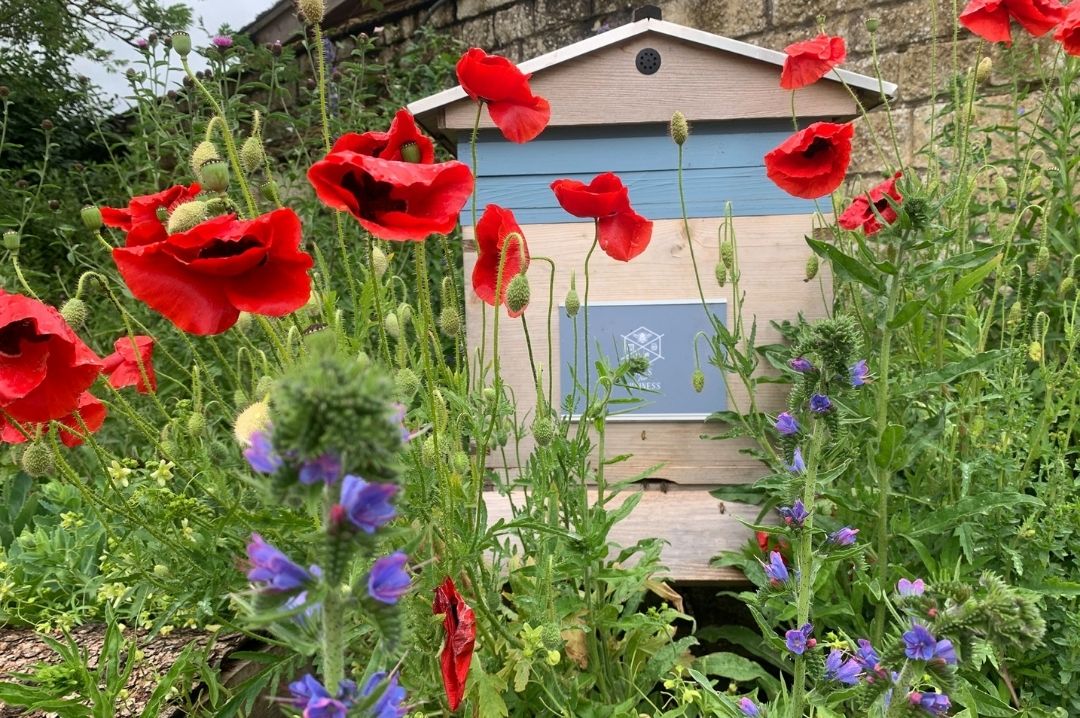 City of London Distillery
Our next recommendation is located in the heart of London on 22-24 Bride Lane street. It is a legendary bar & micro-distillery brought back from 200 years of sleep in 2012. It was common during the Gin Craze in the 18th century, that there was a gin distillery or gin shop in every street in the city, all benefiting from the spices and citrus fruits coming to the port of London. They produce a small-batch brand of eponymous London dry gin and a new product called Square Mile Gin. The distillery also doubles as a bar stocking more than 300 gins from around the world. The pot stills are situated behind bomb-proof glass and are a real attraction. There are guided tours with tastings and the possibility to create your own gin into the distillery's Gin Lab.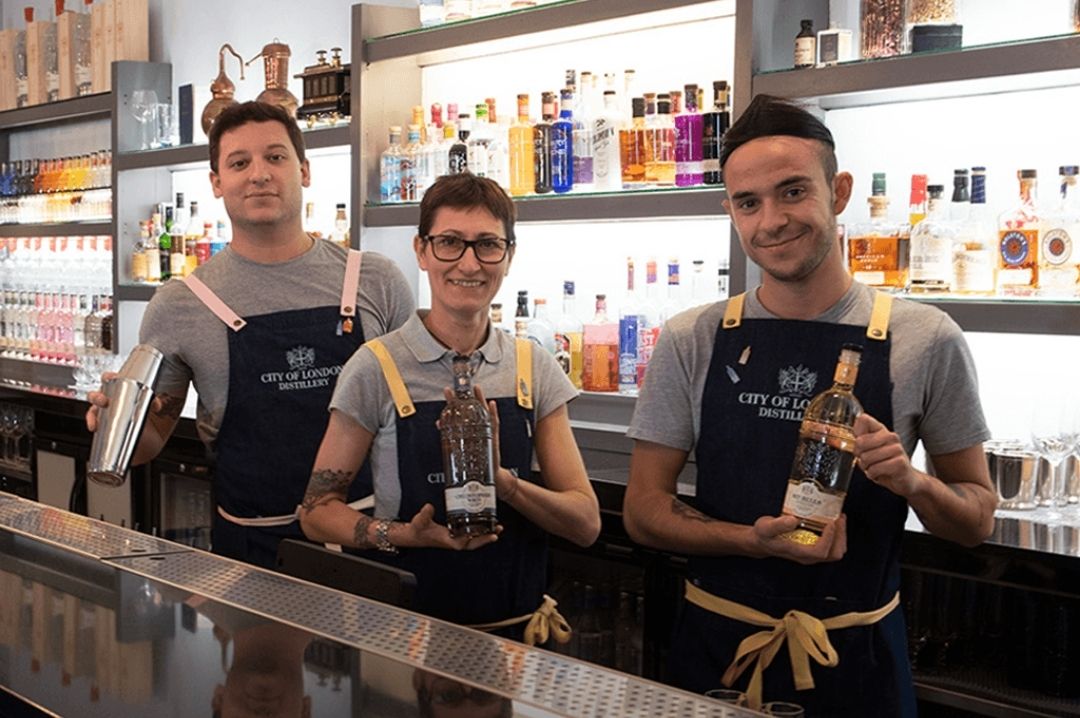 Half Hitch Distillery
The next distillery is a historical one for the City of London located in the West Yard of Camden Lock Place called Half Hitch. It is established over the old Camden Lock distillery and warehouses which are dating back to 1869. The Half Hitch Distillery specializes in small and exclusive batches of gin production with time-intensive methods as copper pot distillation, vacuum distillation, and handcrafted tinctures. They have four key botanicals including black tea, bergamot, wood, hay, and pepper. All of them are making a unique combination for our award-winning gin that stands alone in its color and taste. The gins are truly a masterpiece, as each ingredient is carefully selected from around the world for the finest quality at the peak of seasonality. Our recommendation is to taste Half Hitch Earl Grey Tea Gin with Fever-Tree Tonic and a slice of orange to experience a great flavor sensation.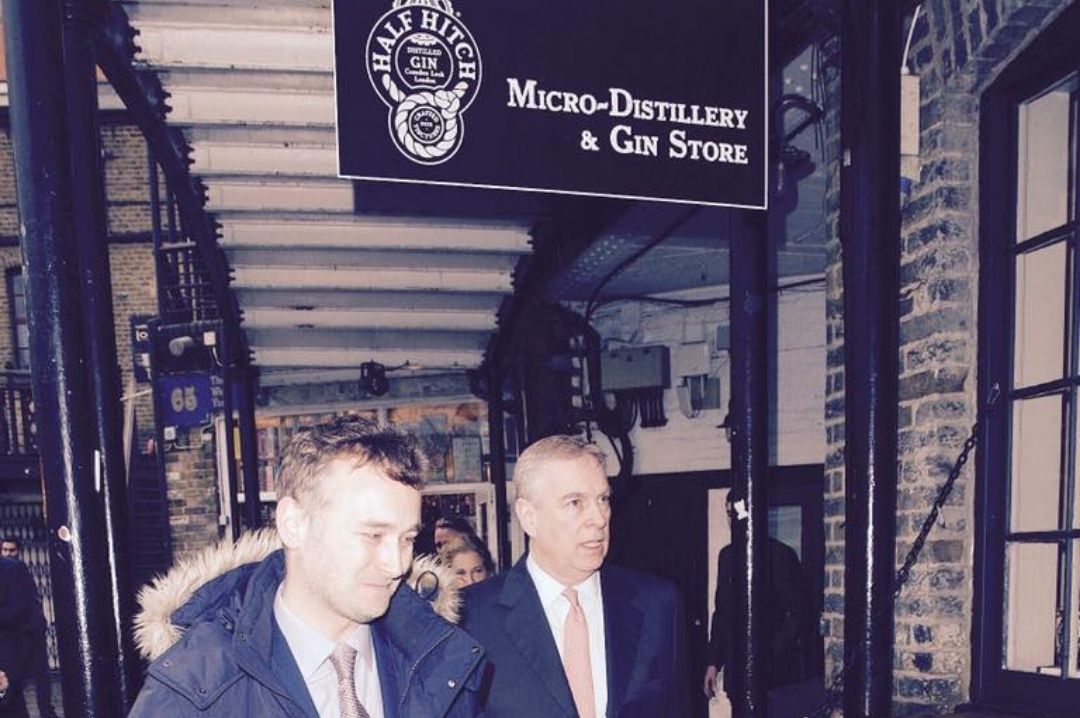 As you all know the City of London has a love affair with gin and more and more small distilleries are popping up which we all love to our visits to this full of surprises world capital. Stay tuned for more in the following months.