Brewery Tours In and Around London
Some historic, some new, these breweries all produce a great brew.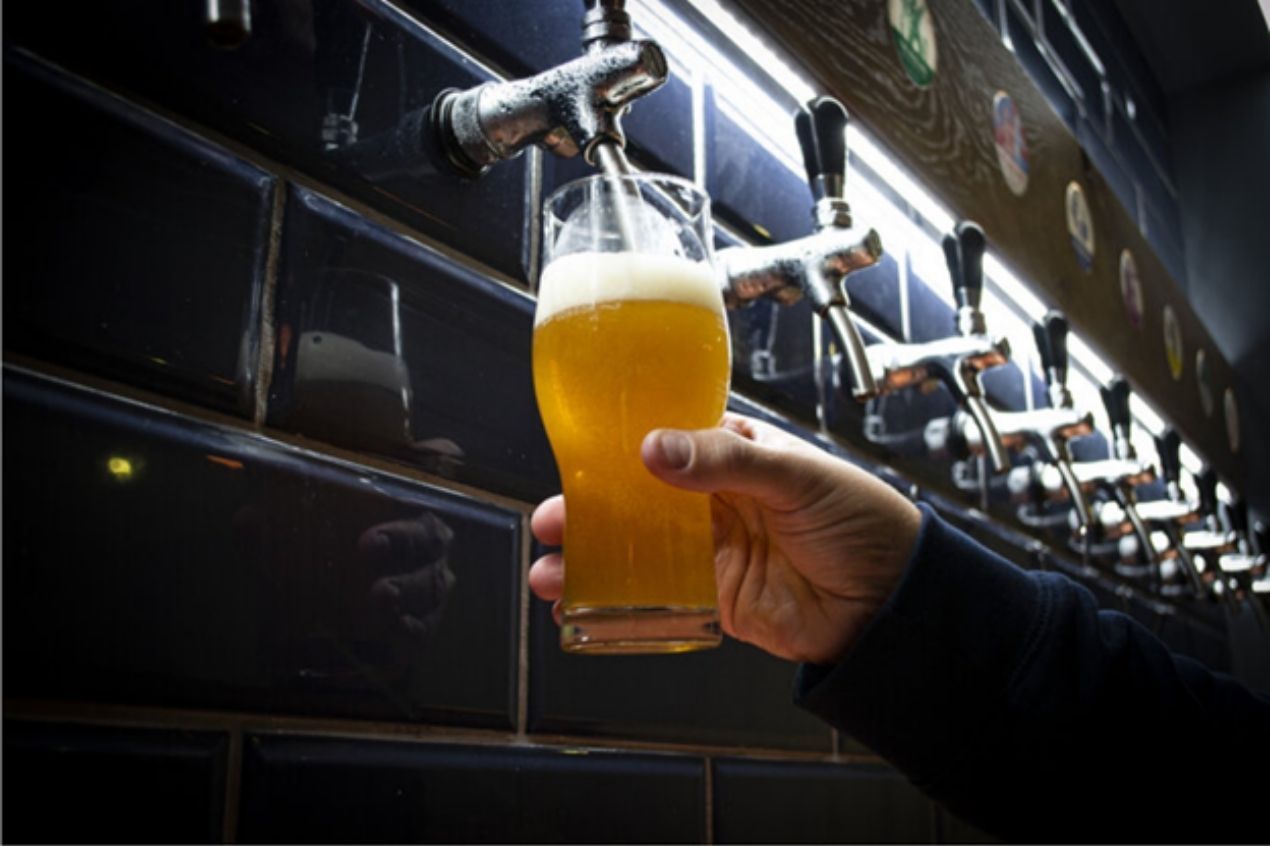 In recent years London has seen a seismic shift in the number of microbreweries opening in and around the city. If you're looking to go further than a pint at the pub, these breweries are worth a visit. They not only produce great brews but also share the knowledge of their craft. Here are some breweries in and around the city that will provide you with a full beer experience.
Camden Town Brewery: The popularity of Camden's beers has been so wild that they now run two breweries, the big one and the little one (yes, that's what they are named). They produce Lager that they love because great lager can only be made if you love lager yourself. While the taste is inviting and simple, the process of getting a Lager right is anything but that. The malt comes from Bamburg and there is a change in hops resulting from the change in temperature and more, but Camden's beers taste the same to date. Having started with Hells Lager, Camden Town Brewery also makes Pale Ale, Off-Menu Lager, Week Nite Lager, and a Show Off Lager. The tour of Camden Town Brewery is as good as their lager so keep your hopes high for this one. The nearest station to get off at is the Camden Town or Chalk Farm Tube Station. Stay updated on all the recent happenings at the brewery by following them on Facebook, Instagram, and Twitter.
Address: 55-59 Wilkin Street Mews, Kentish Town, London NW5 3NN, United Kingdom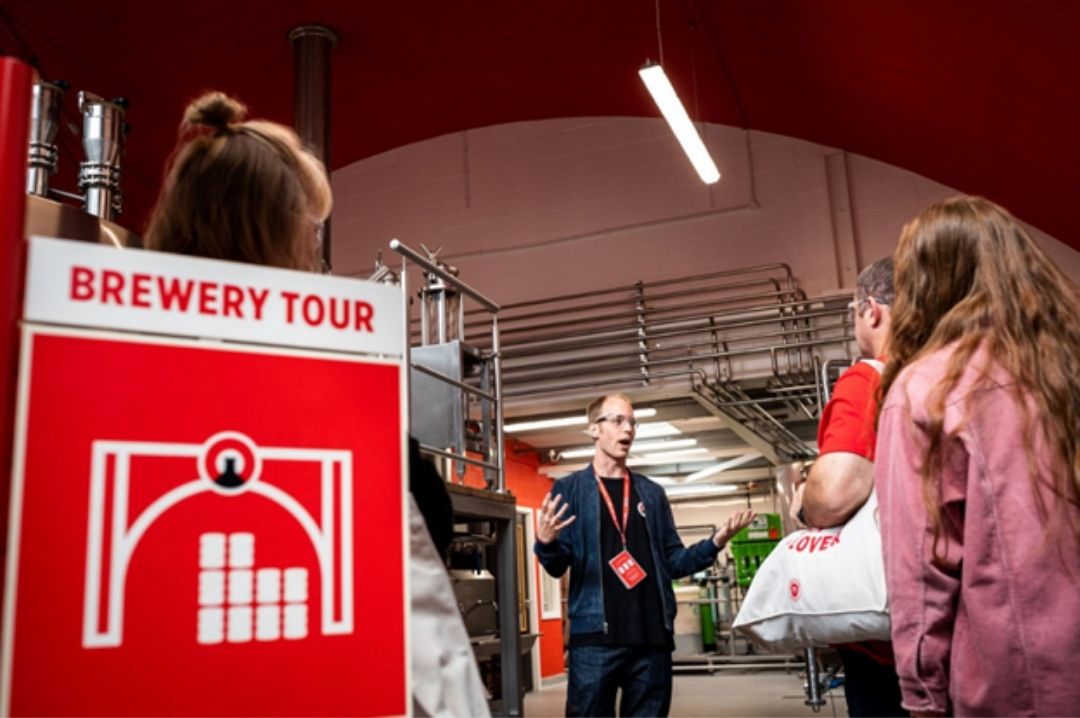 Camden Town Brewery, Source Facebook
The Five Points Brewing Company: Hackney's own The Five Points Brewing Company derives its name from the landmark five-way junction based in the area where the brewery stands. Helping spread cheer in the community through their beer since 2013, The Five Points Brewing Company has championed flavor, consistency, quality, and provenance in all of their beers. They get their passion for making great British real ale from their founders and their flagship beers include the Five Points Pale, Five Points Pils, Five Points IPA, Micro Pale, Five Points XPA, Railway Porter, Five Points Jupa and Five Points Best along with some seasonal beers that complement them. As far as their brewery tours are considered, they have a brewery tour, a tutored beer tasting session, and a beer haul per tour, a lot to learn and great beer to be had. To book a tour, head here. Don't let go of this one. Also make sure you follow them on Facebook, Twitter, and Instagram for some delightful content.
Address: 61 Mare Street, Hackney, London, United Kingdom.
Wild Card Brewery: Founded in 2012 and residing at the Ravenswood Industrial Estate in Walthamstow is Wild Card Brewery, an up and coming brand in the London Beer circuit. In the beginning, it was about brewing the beers during the weekdays and opening the brewery on the weekends to the public to come and have a taste or more of the beers. Through the tweaking of old recipes and making of new ones, the beers at Wild Card Brewery grew popular which called for a change in site, which happened in 2018 when they moved to Lockwood Way where the beer-making capacity doubled. Even though there was a change in the site of the brewery, Wild Card now has taprooms at Walthamstow and one at Lockwood Way which is open to the public and that is where you can have all the fun. Visit either of them and you are bound to fall in love with the brand and the beer if you already aren't. The same goes with their Facebook, Twitter, and Instagram.
Address: Unit 2, Lockwood Way, Walthamstow, E17 5RB, United Kingdom.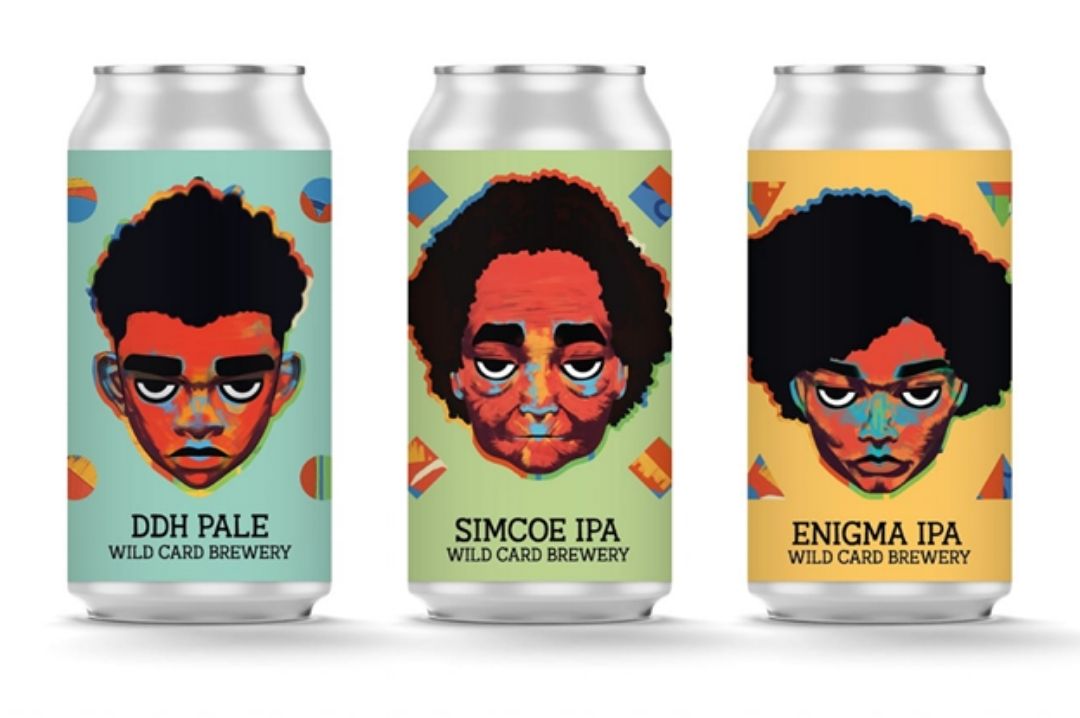 Wild Card Brewery, Source Facebook
London Fields Brewery: Beer is cool but when the makers of the beer are as cool as the beer, the fun becomes double. That is exactly the case with London Fields Brewery where the entire team is cool in a way that they connect with each other as much as they connect with the beer made at the brewery. As cool as the team at London Fields Brewery is, the names and packaging of the beers eclipse them. Whether it is the Broadway Boss, the Hackney Hopster, or the 3 Weiss Monkeys, all three beers tell a different story with all three beings of different types and tastes. You can avail them at their taprooms or during one of your visits to the brewery during one of the many events hosted there. A field day at the London Fields Brewery awaits. To get more of their quirky content, go follow them on Facebook, Twitter, and Instagram.
Address: 365-366 Warburton Street, Hackney, London E8 3RR, United Kingdom.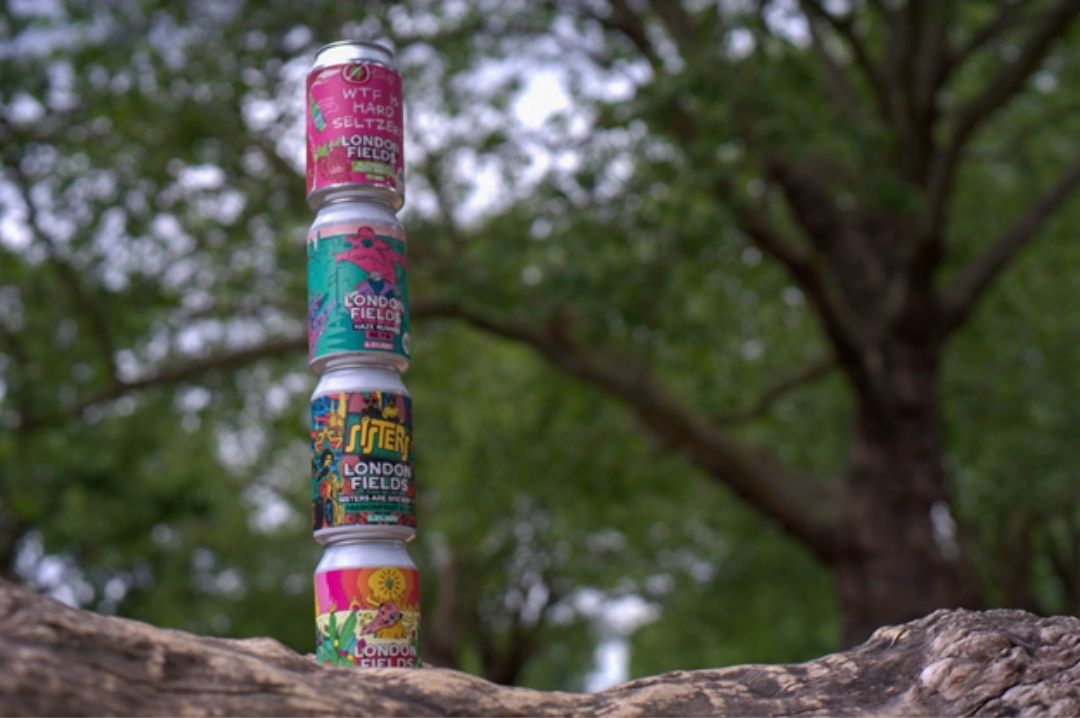 London Fields Brewery, Source Facebook
Hawkes Cidery and Taproom: A savior of the ciders is how the folks over at Hawkes Cidery and Taproom proudly refer to themselves as and they are not far from the truth. Hailing from Bermondsey, Hawkes Cidery and Taproom is a one of a kind place where the focus is on exploring and pushing the boundaries of making cider. The craft ciders and their Urban Orchard are made using their barrel-aging facility with Roberto, their chief cider maker overseeing things. They have a special winter cider for one and all to enjoy along with their core ciders and seasonal blossoms that all add great variety to London's first of its kind cidery. They offer corporate and group experiences of their cidery and taproom where you can choose from a great variety after having learned what goes into making their craft ciders. An experience unlike any other for a cider lover. You can get down at the Bermondsey station and head straight to the brewery. To get the latest updates on everything Hawkes, follow the brewery on Facebook, Twitter, and Instagram.
Address: 86-92 Druid St, Bermondsey, London SE1 2HQ, United Kingdom
Hammerton Brewery: A family-run brewery that is dog friendly and has detailed tours and tastings for all those interested in exactly how one would define Hammerton Brewery in Islington. They open the doors of the brewery to the public on Fridays and Saturdays from 12 pm to 10 pm and have Covid regulations in place to make your experience not just enjoyable but safe as well. The brewery tour is on the second Saturday of every month and their tastings also come with street vendors who serve up great dishes to go along with the beers so you can enjoy a great round experience. Just like the brewery tour, you can also experience their guided tasting tours which just like the brewery tour are on the second Saturday of every month. The working hours are different for general visits and tours, check their website for more information. Drop the hammer and follow them on Facebook, Twitter, and Instagram.
Address: Unit 8 & 9 Roman Way Industrial Estate, 149 Roman Way, London, N7 8XH, United Kingdom.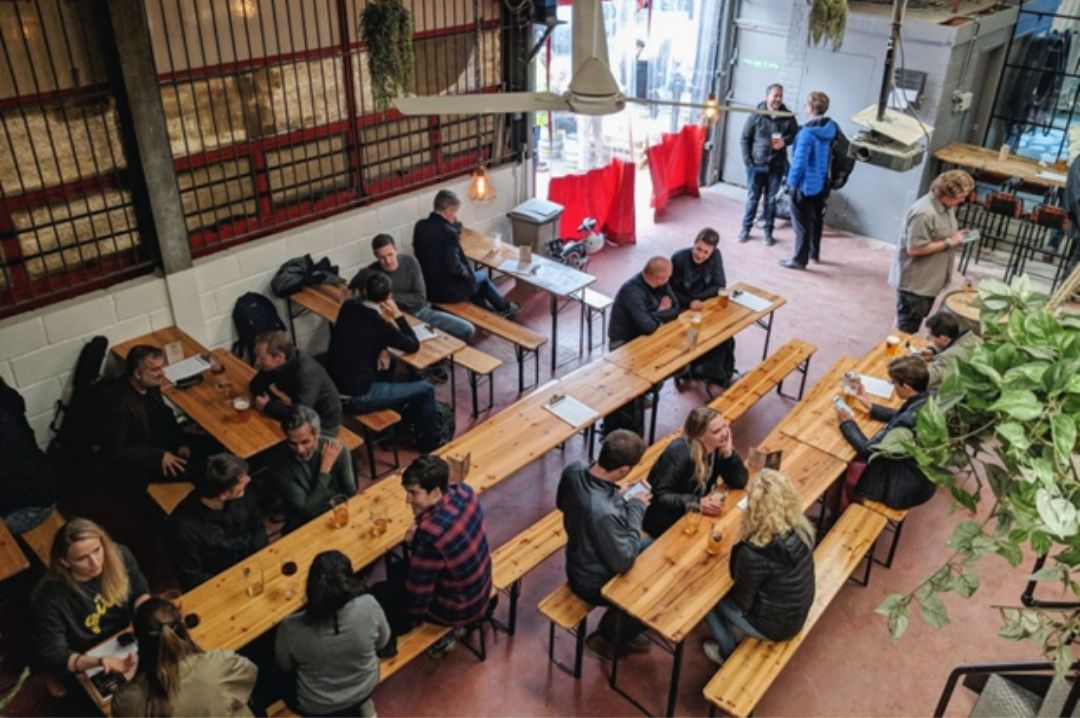 Hammerton Brewery, Source Website
Fuller's Brewery: The Fuller's Brewery or the Fuller's Griffin Brewery has been around since John Fuller helped the Thompson family save a brewery from running out. After becoming the majority stakeholder and the resultant acquiring of the entire brewery by his son John Bird Fuller, the brewery came to be known as Fuller's. Their flagship beer is London Pride with their other beers being Frontier, ESB, Organic Honey Dew, Wild River, Montana Red (a twist on the classic American Red Ale style), Sessions IPA, Olivers Island, and a few more. All of their beers have a different story which in a way relates to the journey the brewery has had. The brewery tour at Fuller's is an enticing aspect for anyone who fancies history, heritage, learning the craft of beer making, or all three combined. A two-hour tour that ends on the high note of trying some of Fuller's best ales, this is a trip down the history lane that you will crave for more than you think. The brewery tours are available from 11 am to 3 pm between Mondays to Thursdays and Saturdays. On Friday, the tours run from 10 am to 4 pm. The nearest tube station to the brewery is the Turnham Green station.
Address: Griffin Brewery, Chiswick Lane, South London W4 2QB, United Kingdom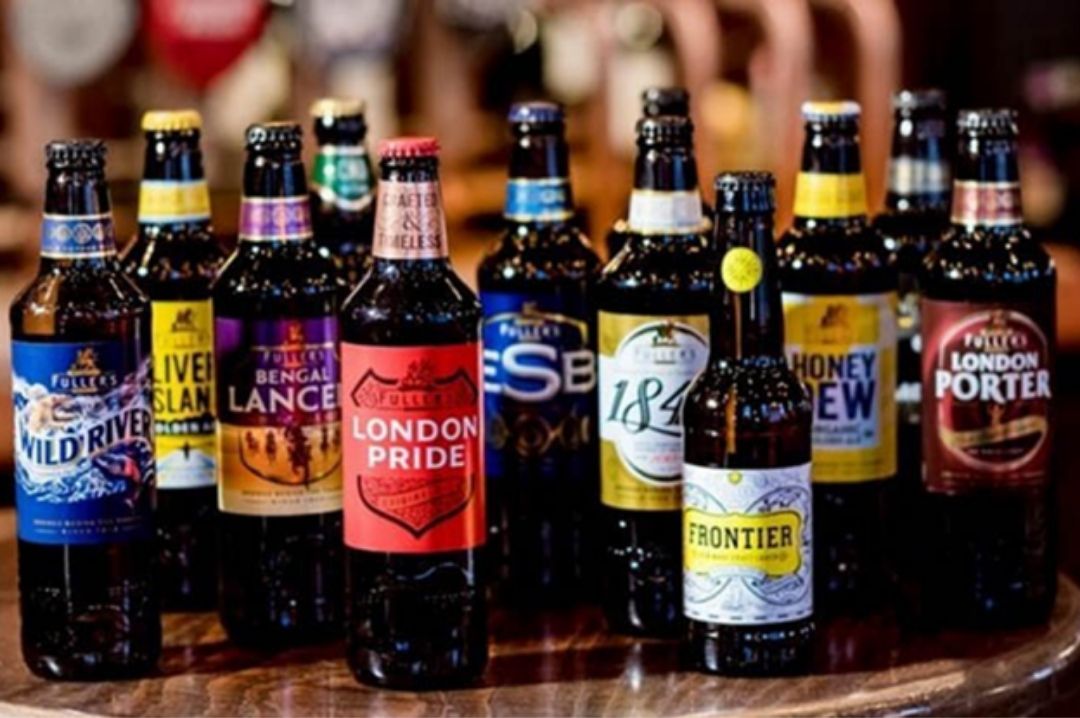 Fuller's Brewery, Source Website
Meantime Brewing: Founder Alastair Hook's brainchild, Meantime Brewing is one that amplifies the love for making beer and unites a beer-loving community in Greenwich, London. Six beers that are brewed with love, Meantime's range of beers has a passion that hops from a can to a bottle and eventually to a glass where it gets poured. A modern craft brewery, their tasting tours, and brewery tours are currently on hold with the Covid restrictions but once they are lifted, it is one tour you should definitely add to your list. Keep checking their website for further updates on the tasting and brewery tours and in the "meantime" enjoy some of their ales from the comforts of your house. Meantime Brewery is a 20 min walk from the North Greenwich tube station and to visit, you can book vouchers here. Follow them on Facebook, Twitter, and Instagram to stay updated with the brewery's latest happenings.
Address: Lawrence Trading Estate, Blackwall Ln, Greenwich Peninsula, London SE10 0AR, United Kingdom.
Anspach & Hobday: One is good, two is great seems to be Anspach & Hobday's motto when it comes to their brewery tours. Both of their breweries in Croydon and Bermondsey offer something unique for beer lovers and travel enthusiasts. In their Bermondsey Microbrewery tour, get to learn the art of making beer, speak to the brewers and get your queries cleared, and end up tasting the beers straight from the taproom. As for the Croydon Brewery tour, you get a glimpse of the brewing process, get to learn the history of the beer, and hit the jackpot with the discounts on merchandise and takeaway beers. Insightful, inviting, and enticing is how we would describe both these tours and tasting experiences. The nearest tram station is Therapia Lane. To book a tour, head to their Tours section. Follow Anspach & Hobday on Facebook, Twitter, and Instagram to be in the know.
Address: 118 Druid Street, London, SE1 2HH, United Kingdom.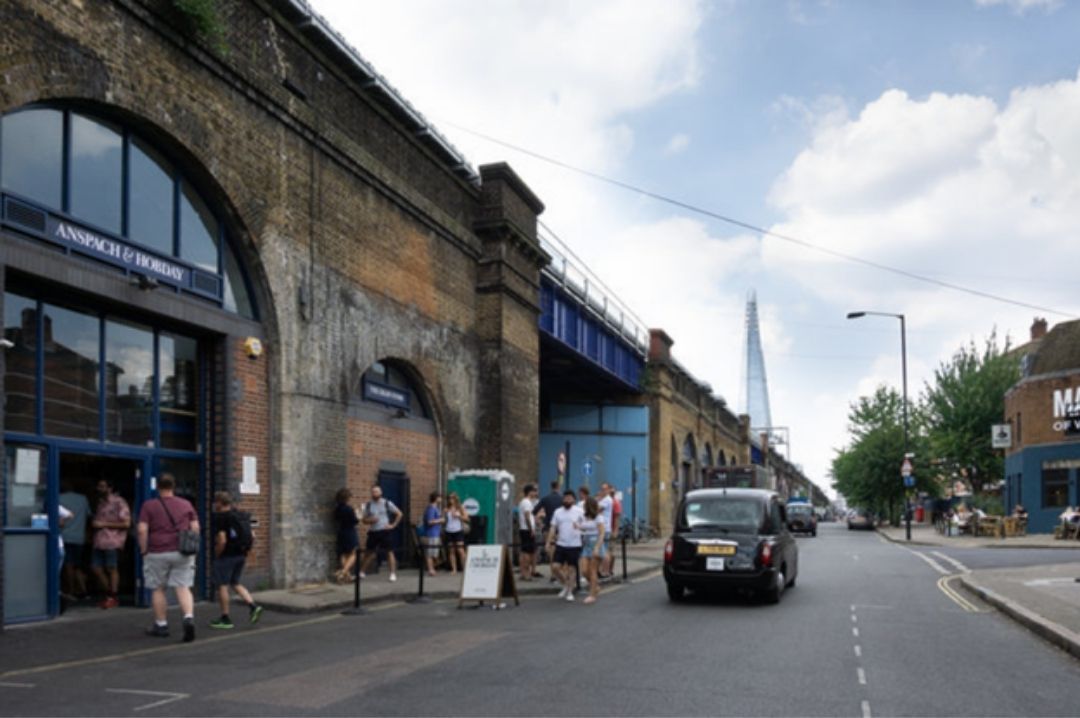 Anspach & Hobday, Source Website
Behind these beers are people who have worked for years to bring to you the perfect beer, whether in small breweries in their garage, gardens, or in the big spaces that now exist across London. The many experiments with flavors and ingredients have resulted in some amazing brews that we can savor today.
Header Image Dredit: Anspach & Hobday, Source Website