London Beer Competition - Top 5 Gold Winning Beers
These are the beers that wowed judges at the London Beer Competition this year based on their quality, value, and packaging.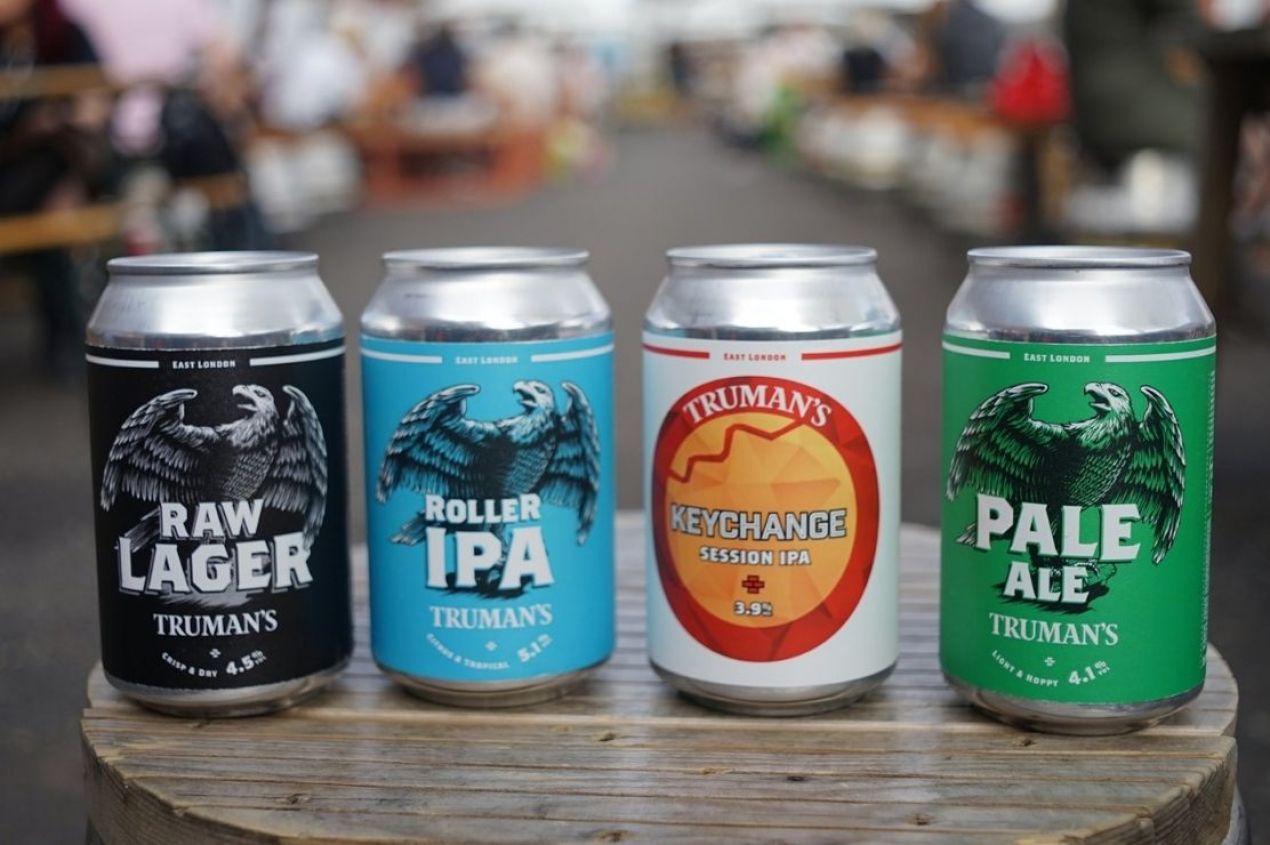 With its long-established brewing tradition and the recent prolific growth in the number of independent craft brewers, there's never been a better time to be a beer drinker in the UK.
This plethora of choice from the longstanding household name breweries and new, small craft start-ups, not to mention numerous quirky imported brands, can be overwhelming for the average drinker just looking for a refreshing pint.
Reassurance and guidance, however, comes in the shape of the London Beer Competition which recently assessed and judged hundreds of beers to come up with the best ones to buy.
Judged by a leading panel of top-level beer experts, including trade buyers, brewers, beer sommeliers, and those directly involved in the development of new beer brands, they have whittled down the huge list of entrants to a carefully curated list of medal winners that serve as an invaluable guide for the average consumer overwhelmed by the sheer range of beers on the market.
What makes the London Beer Competition, organized by Beverage Trade Network, stand out from other international competitions is that it seeks to recognize those beers that have been specially created to award and reward beers in the same way that beer drinkers do: what they taste like; what they look like on shelf; and what value for money do they offer.
All beers are initially blind tasted to determine the beer's quality and how well their acidity, tannins, and alcohol levels all work together. That's the quality factor.
Value for money is crucial for a beer that may appear expensive, but can still offer great value providing it delivers the right quality and taste for a beer at that price point.
The reason packaging and design are so important is that up to 65% of consumers will try a new beer just because it looks good. If you can then match those good looks that with a price and quality of beer that offers great value for money, then you are on to a winning beer. It means the brands and beers that come out top in the London Beer Competition are the products that people want to buy.
The Top 5 Winners
1 Roller IPA
Producer: Truman's
Country: UK
Category: IPA
Points: 93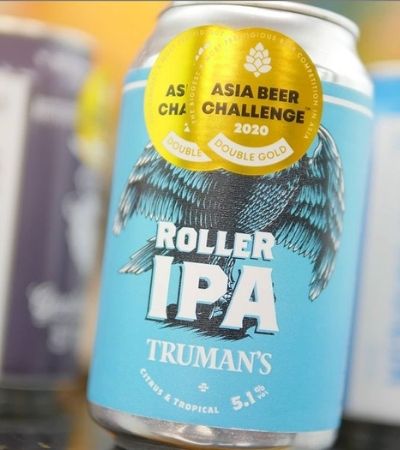 It was a good year for London-based Truman's which has been brewing beer in the capital for almost 350 years and is one of the biggest names in British brewing. It was not only awarded the coveted accolade of Brewery of the Year but also secured joint first place with an impressive 93 points for not one but two of its beers.
It's 5.1% abv Roller IPA, described as a modern American IPA is brewed with the finest hops from the US and Australia, came out top overall in the competition.
Truman says that it's Roller IPA boasts "huge aromas of citrus and stone fruits… with a piney underfloor, dark malt body, and bitter-sweet grapefruit finish".
2 Pale Ale
Producer: Truman's
Country: UK
Category: Pale American Ale
Points: 92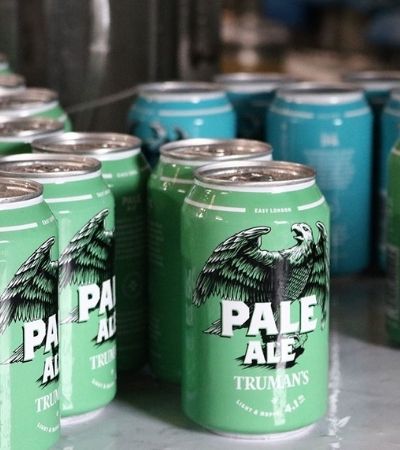 Truman's Pale American Ale, brewed with zesty hops from New Zealand, also scooped a Gold Award and came second overall. It describes its Ale as having a "crisp grapefruit finish making this the perfect food pairing beer."
Truman's Pale Ale was also awarded the Best Beer By Value.
3 Goodfather
Producer: Southern Highlands Brewing
Country: Australia
Category: Irish Beer
Points: 92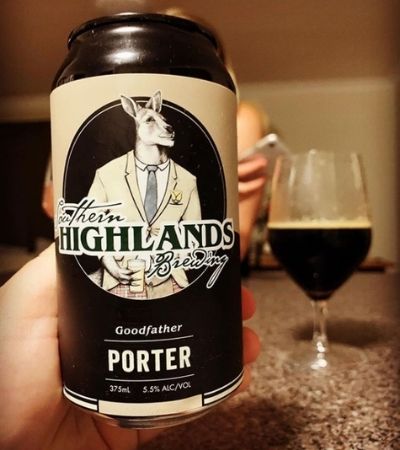 Just behind Truman's award-winning duo of beers came the Goodfather porter brand from Australia's Southern Highlands Brewing. Founder and director Ben Twomey had been an amateur home brewer for 20 years before setting up Southern Highlands Brewing in 2015 with his old rugby pal and partner Cameron James. With a core range of seven beers, the gold medal winner The Goodfather boasts "dark chocolate and burn toffee imbued in the roast malt" and has an alcohol level of 5.5%.
It also won Best in Show by country (Australia), which reflects the overall standards of the brewery. Twomey says receiving this accolade was going to be "extremely important" as it would help the brand to stand out and validate it as a serious player in what is both an overcrowded domestic and export market.
4 DDH IPA
Producer: Wild Card Brewery
Country: UK
Category: Strong American Ale
Points: 92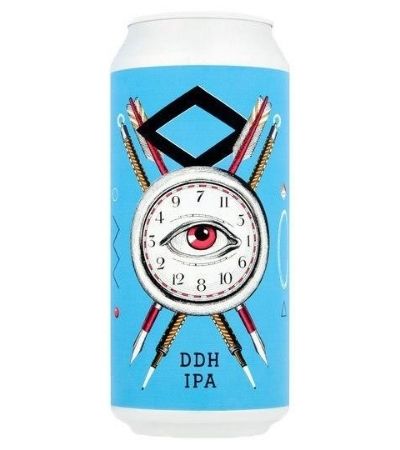 Fifth place in the Top 100 beers tasted in the competition comes from the East London-based Wild Card Brewery. Established in 2012, Wild Card was awarded the top accolade for its DDH IPA, double dry-hopped India Pale Ale, described as a "naturally hazy beer". At 7.5% abv, this is no shrinking violet. It was also awarded Best Beer of the Year for its funky, eye-catching packaging.
5 Val-Dieu Grand-Cru
Producer: Brasserie de l'abbaye du Val-Dieu
Country: Belgium
Category: Trappist Ale
Points: 92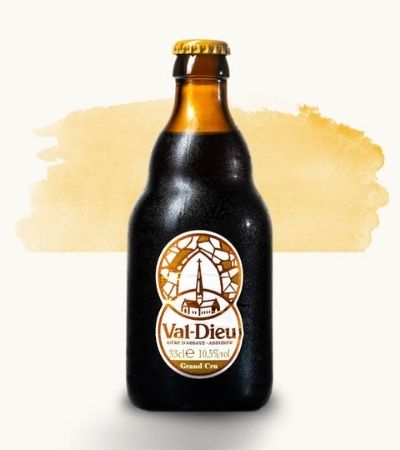 Coming in fourth overall was the inky-black Val-Dieu Grand-Cru from Belgian brewer Brasserie de l'abbaye du Val-Dieu in the Irish Beer category. This Trappist ale packs a powerful punch at 10.5% abv and is a dark, full-bodied top-fermented beer that re-ferments in the bottle. According to the brewer's tasting notes, it has a lengthy finish, delivering "surprisingly complex" flavors and aromas, which highlight the gentle orange perfume, caramel, and coffee undertones.
You can check out all the beers in the Top 100 in the 2020 London Beer Competition here.
Header Image Credit: Truman's
Royal Horticultural Halls, London, The Lindley Hall, 80 Vincent Square, London SW1P 2PB, United Kingdom, United Kingdom
Register Now
Royal Horticultural Halls, London, The Lindley Hall, 80 Vincent Square, London SW1P 2PB, United Kingdom
Register Now