A Bloody Mary Mix from Texas you must try
Central Texas' oldest BBQ Sauce. A "True" Texas Original!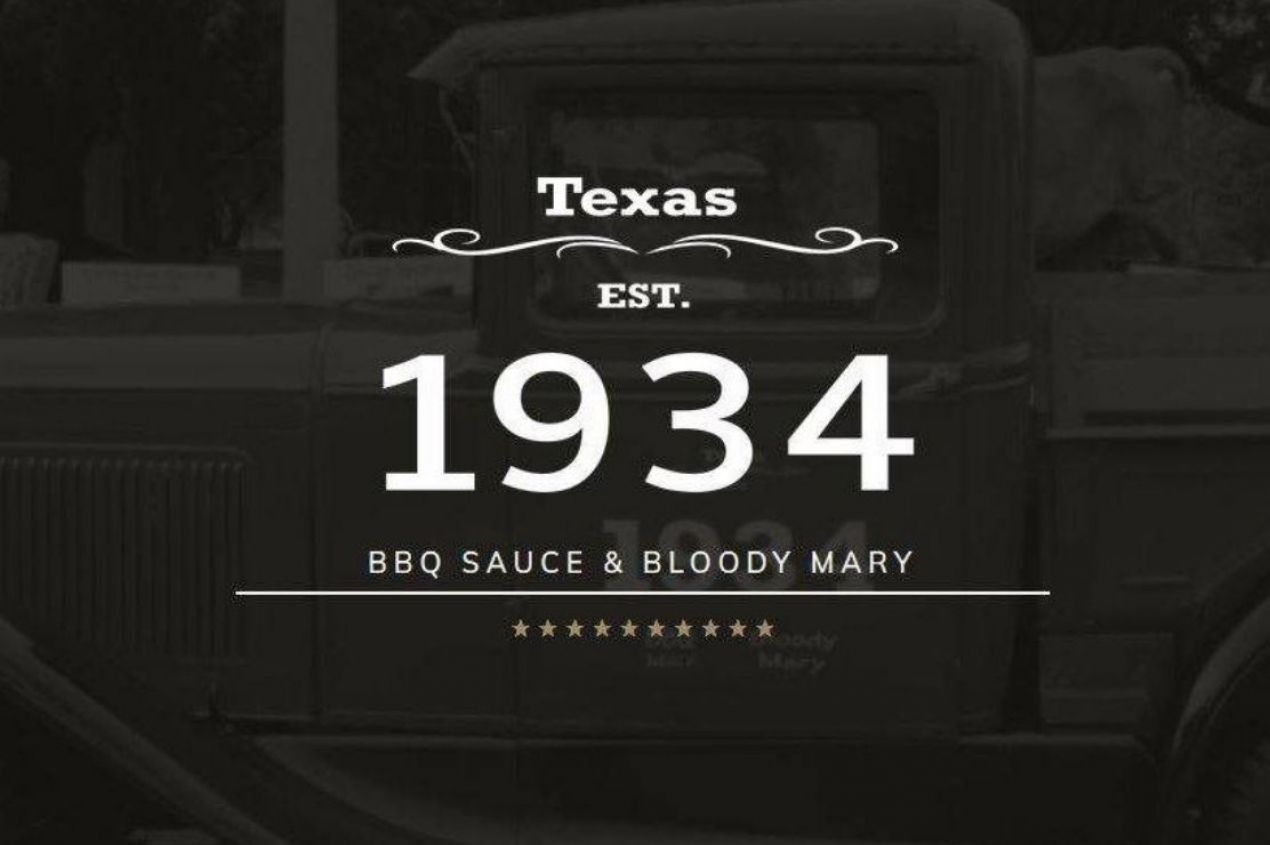 A thick bold full-body flavour that won't water down in your glass. Our 1934 Handcrafted small batch Bloody Mary mix is made with a unique blend of quality ingredients providing superior world-class taste.
INGREDIENTS: tomato sauce (tomato Puree [water, tomato paste], salt, sugar, citric acid, garlic powder, onion powder spices), water, ketchup (tomato concentrate made from red ripe tomatoes, distilled vinegar, sugar, salt, spice, onion powder, natural flavouring), vegetable blend (water, concentrated vegetable juices [carrot, onion, celery, celeriac, cabbage], contains less than 2% of salt, sugar, yeast extract, dextrose, vegetables [carrots, onions, celery], potato flour, disodium inosinate, disodium guanylate, citric acid, natural flavouring, onions, celery, dehydrated carrots), apple cider vinegar, celery salt, lemon juice, sugar, Worcestershire sauce (distilled vinegar, molasses, corn syrup, water, salt, caramel colour, garlic powder, sugar, spices, tamarind, natural flavour), smoked ancho peppers, butter (cream, natural flavouring), salt, spices, mustard flour, garlic powder. Contains Milk.
1934 Bloody Mary, a bronze medal winner at the 2020 London Spirits Competition and also a silver medal winner at the Bartenders Spirits Awards.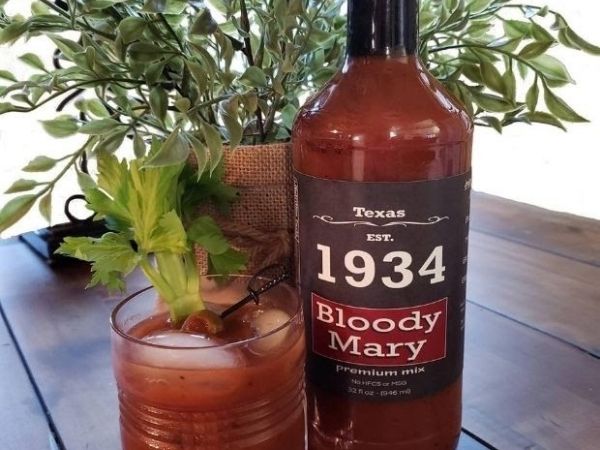 The story
1934 Waco, Texas. A simpler time… Bob Wills and his Texas Playboys were creating Country music. It was a time of experimentation in Central Texas Barbecuing…… perfecting the art of smoking meat low and slow to provide the tender smoke flavoured meats we all enjoy today. My grandfather, a member of a non-profit organization in Waco in need of money created our 1934 "Original" BBQ Sauce for a fundraising event. The event was so successful our sauce was served to tens of thousands of Texans over the next six decades, but the sauce was never sold till now.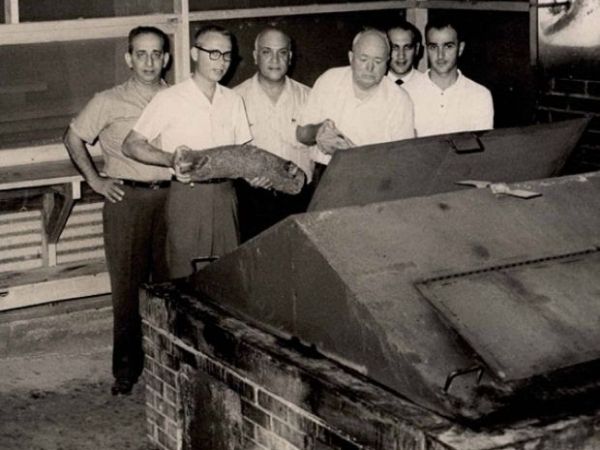 Today we pay homage to those pioneers that taught us the craft of spending long hours stoking a fire to keep it at just the right temperature….. Waiting for the perfect time to pull the meat from the smoker and enjoy a day's long hours of patience for the moment at hand.
Holding firm to our roots, our sauces are made today the same as our "Original" sauce was made nearly a century ago, with natural ingredients. No smoke flavouring, preservatives or gum bases allowed.
The name
The first Bloody Mary drink served in the US was in New York City in 1934. So it is fitting that our company, 1934, created 1934 Bloody Mary Premium Mix. And like our BBQ Sauces, we didn't create just "another" Bloody Mary mix.
A few months after opening our business we were asked if some of the spices we use in our BBQ sauces could "kick" up a Bloody Mary?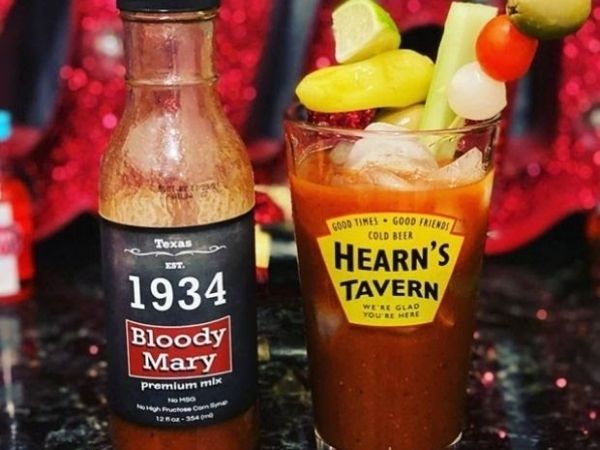 We figured why not try… we made our mix and it tasted pretty good to us. We decided to see if others liked it as much as we did so we entered it into the Bloody Mary Fest competition in Dallas/Ft. Worth. Our mix won the People's Choice Award -1st Place beating out every bar and restaurant in the DFW metroplex.
With this success, we decided to enter our mix into the World's four most prestigious competitions in 2018 and won them all! We entered our mix in these competitions again in 2019… and won again!
Our mix has won worldwide accolades for its Superior Taste and Quality Ingredients!
To all those who believe "Originals" are sometimes better than what comes after… and want to enjoy great food like it was nearly a century ago, then try our products and experience.
Pairs with food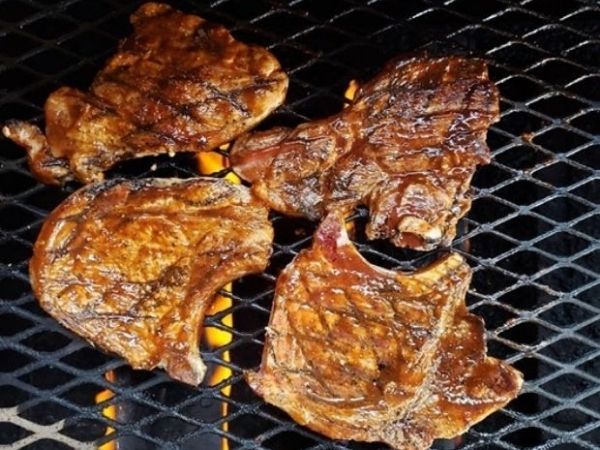 2021 London Spirits Competition submissions are now open. Enter your spirits brand today to get super early bird pricing.