Award Winning Flavoured Whiskies and their Signature Cocktails
At the Bartender Spirits Awards 2022, Copper Still Distillery won a number of medals for their intriguing and flavorful 85 proof whiskies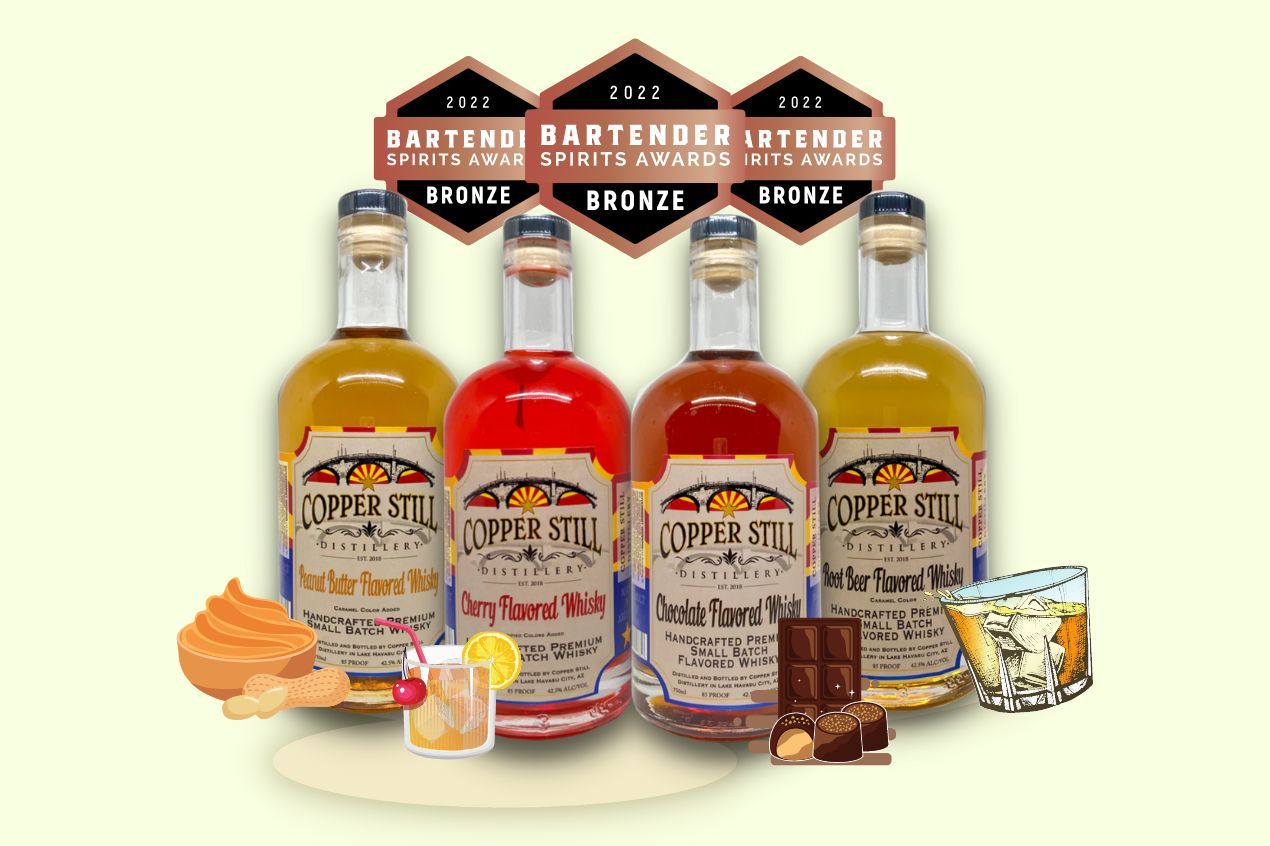 Founded in Lake Havasu City Arizona, Copper Still Distillery ties to the city and the state in everything they do. The small batch, quality products are inspired by the time the team spends on the lake with their friends and family.
In fact, their story began on the lake where the founders met during a day of boating. When the group went back home, they decided to work on their ideas that were only banter till that point and here we have it - a brand with the most flavorsome whiskies, each with their own signature cocktail.
Whisky 85 Proof Root Beer
The flavor that started Copper Still Distillery, reaches back to childhood memories of root beer barrel candies or classic root beer sodas. Now bottle those images up with a smooth corn whisky and you know you're in for one heck of a root beer float!
Signature Cocktail: MOM's BREW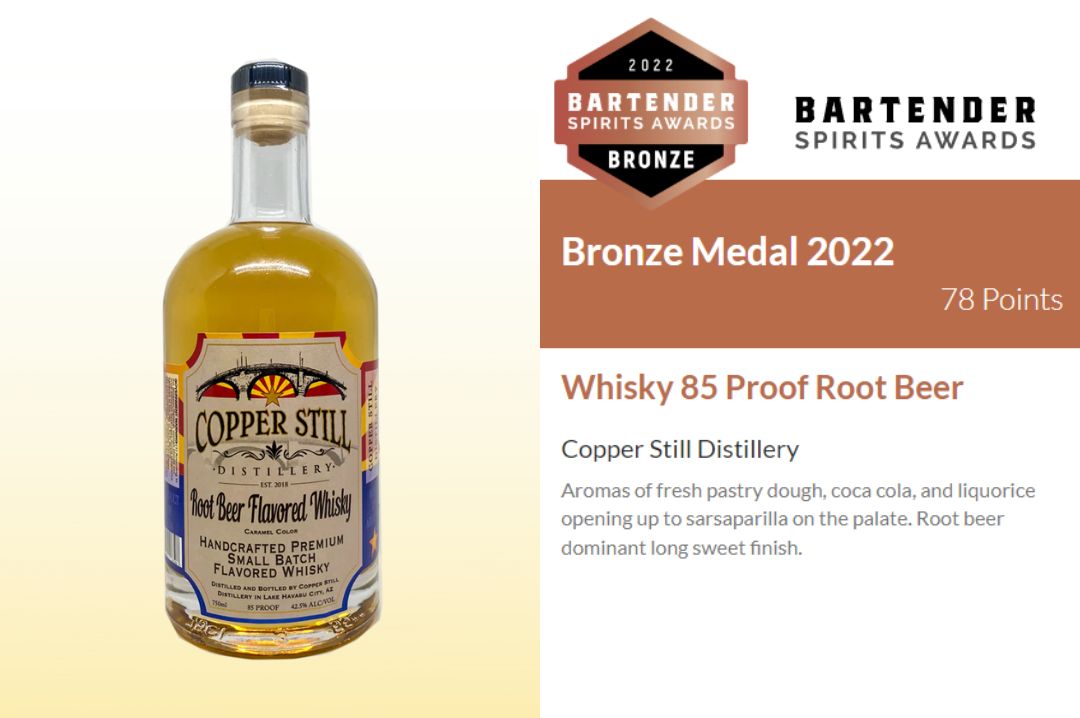 Ingredients :
1 3/4oz Root Beer Whisky
A&W Root Beer
Whipped cream
Maraschino Cherry
Method :
In a bucket glass, pour in 1 3/4oz Root beer whisky and fill it up with ice.
Pour A&W root beer to top off, then add a nice whipped cream top to the cocktail.
Garnish with 1 or 2 maraschino cherries.
Whisky 85 Proof Peanut Butter
Cut from clear corn liquor, the nose will take you back to your childhood days of peanut butter sandwiches. This spirit is lifted with its caramel colour and hits you head on with a creamy buttery taste.
Signature Cocktail : COPPER CUP MARTINI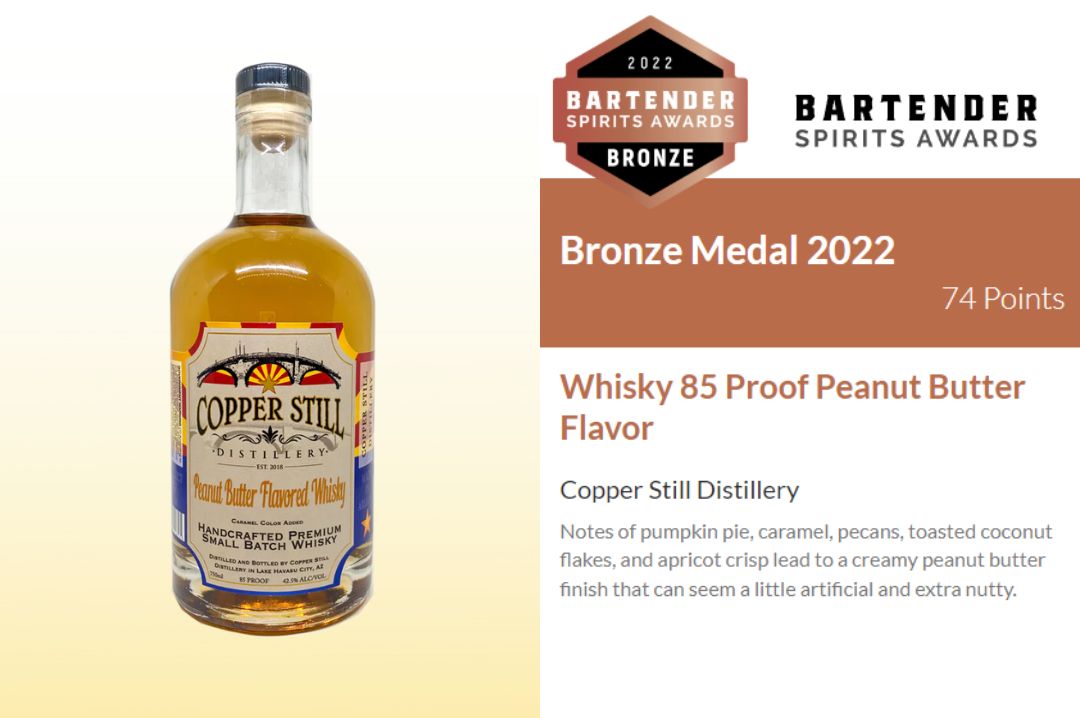 Ingredients :
1 3/4oz Peanut Butter Whisky
1 1/2oz Hersheys Chocolate
1 1/2oz Half & Half
1 mini peanut butter cup
Method :
Cocktail prep -
Mix all ingredients in a shaker with ice and keep aside.
Glass prep -
Drizzle martini glass with thinned out real peanut butter. Then drizzle chocolate sauce in the martini glass the opposite way from the peanut butter.
Pour mixed contents into martini glass. Drizzle peanut butter and chocolate on top of cocktail and top with 1 mini reese's peanut butter cup on the rim of martini using a cocktail pick.
Whisky 85 Proof Chocolate Flavored
The chocolate comes from the chocolate lover's paradise of the Dominican Republic. They infuse their corn whisky with the purest of chocolate nibs to enrich cocktails. The pallet is hit with a full body whisky front and a rich dark chocolate finish, leaving you thinking about your favorite chocolate bar.
Signature Cocktail : THE REVOLVER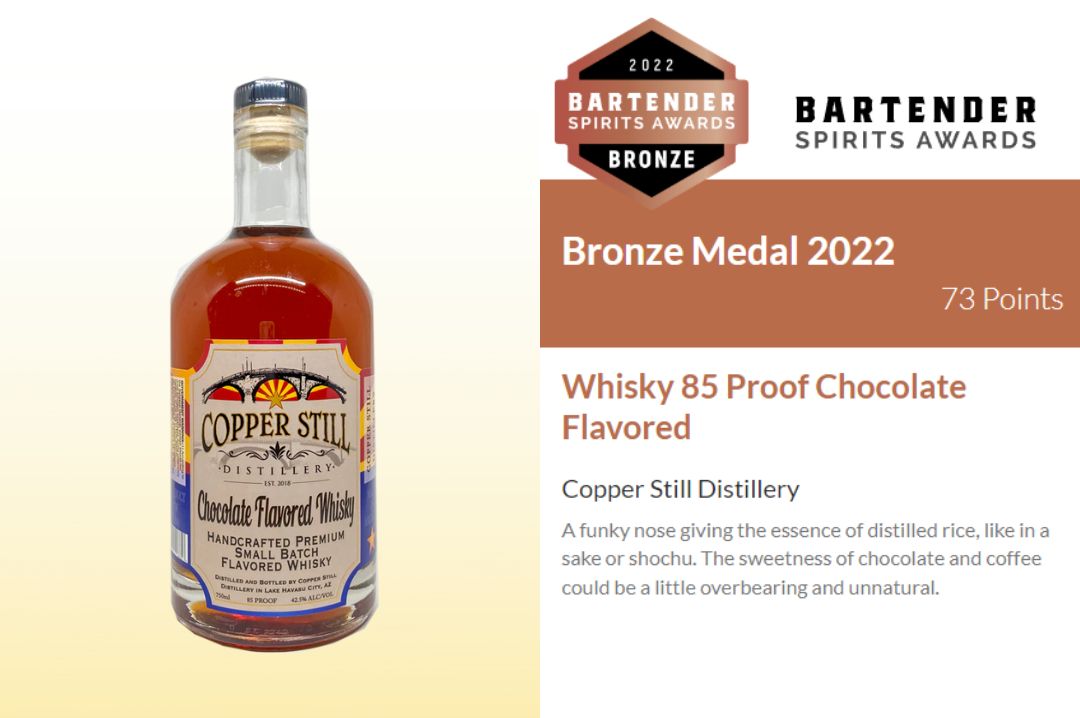 Ingredients :
1 1/2oz Chocolate Whisky
1oz Vanilla vodka
2 dashes of Copper & Kings "OLD FASHION" bitters
5 dashes of Fee Brothers Aztec Chocolate Bitters
1 Bourbon Soaked Cherry
Method :
Mix all ingredients in a decanter.
Lightly drizzle Chocolate Sauce in a whisky/rocks glass. Insert large cubed ice into glass.
Pour mixed contents over cubed ice.
Add 1 bourbon soaked cherry as garnish.
Whisky 85 Proof Cherry Flavored
Our famous cherry infused whisky! The bold red color comes from the maraschino cherries soaking in the corn whisky. The sweet flavor from the cherries mingles with the corn whisky guaranteeing a pure shot with no bite.
Signature Cocktail : HARD ROY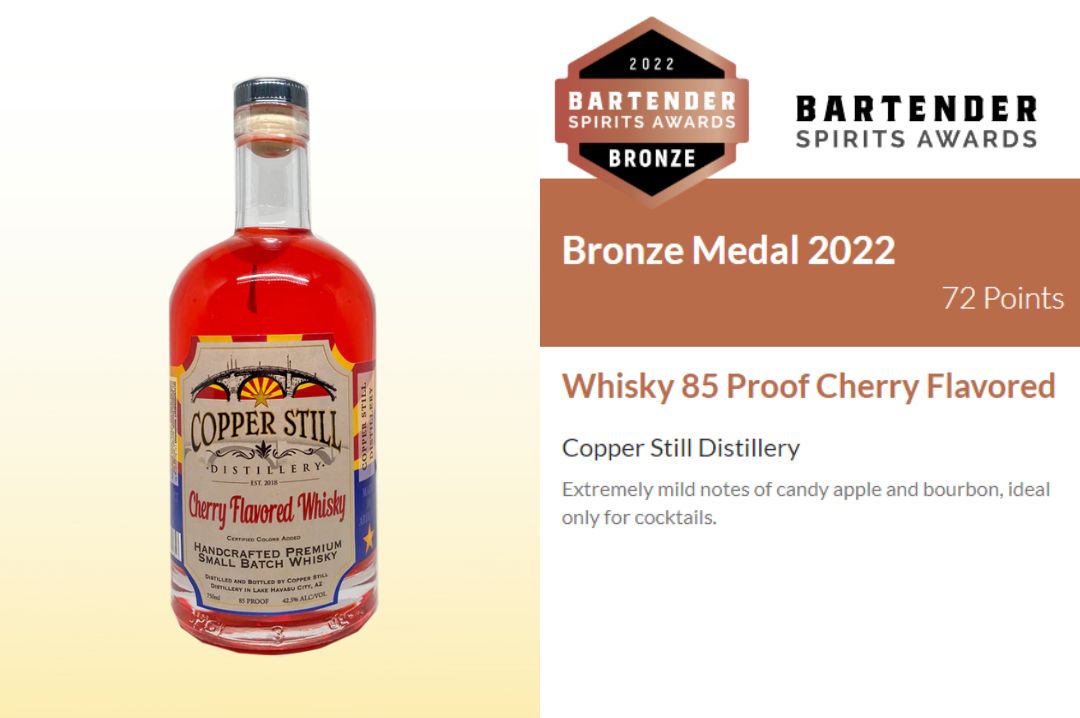 Ingredients :
1 3/4 oz Cherry Whisky
Coke
Maraschino cherry for garnish
Method :
Pour cherry whisky into a rocks glass and fill it with ice. Top up with coke.
Add a couple of cherries as garnish.
Written by Stuti Khetan, Beverage Trade Network
Royal Horticultural Halls, London, The Lindley Hall, 80 Vincent Square, London SW1P 2PB, United Kingdom, United Kingdom
Register Now
Royal Horticultural Halls, London, The Lindley Hall, 80 Vincent Square, London SW1P 2PB, United Kingdom
Register Now