Best of both Worlds with Honeybell Spiced Rum
2 cocktail recipes to suit whatever mood you're in with award winner Honeybell Spiced Rum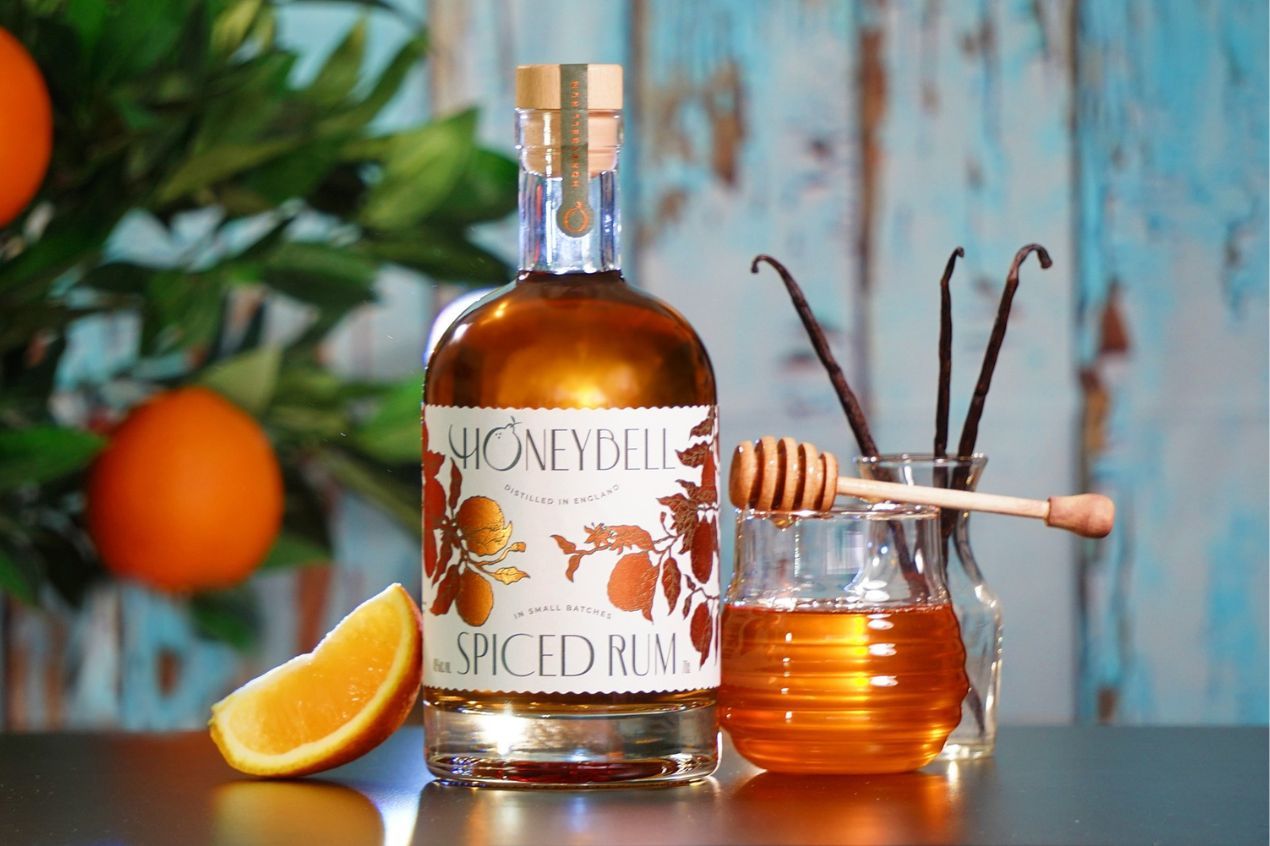 Honeybell Spiced Rum has a citrusy orange peel aroma with sweet blossom honey nuances on the nose. Bittersweet mandarin flavours on the palate with subtle vanilla undertones, complement the citrusy character and a chocolaty aftertaste.
This British premium spiced rum won a Bronze medal at London Spirits Competition 2022, where the country's top bartenders, bar owners/managers and spirit buyers awarded participating spirits as per quality, packaging and value.
Honeybell Spiced Rum boasts of 2 signature cocktails. The first one is bright, refreshing and fruity, the other more festive and classy. So no matter what mood you're in, dive straight into it with these easily replicable recipes.
Honeybell Minneola is a fresh and vibrant cocktail that can easily be adapted to your personal taste.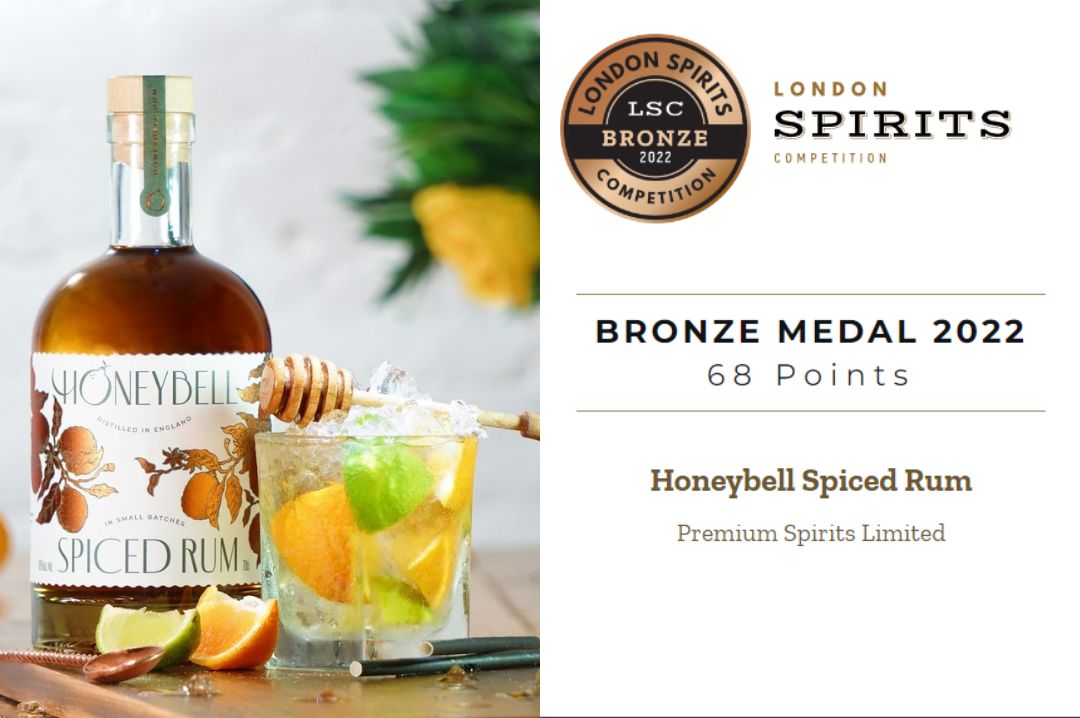 Image : Honeybell Minneola
Ingredients :
50ml Honeybell Spiced Rum
20ml citrus honey syrup
1/2 Lime cut into chunks
1 small mandarin cut into chunks
Method :
Muddle the citrus chunks in a sturdy rocks glass, add the honey syrup and rum and mix well. Top with crushed ice and churn away. Garnish with a spoon dipped in Honey.
Recommendation : Adding a dash of ginger ale to the recipe.
Honeybell Apple Pie is a great dessert themed cocktail that is easy to make at home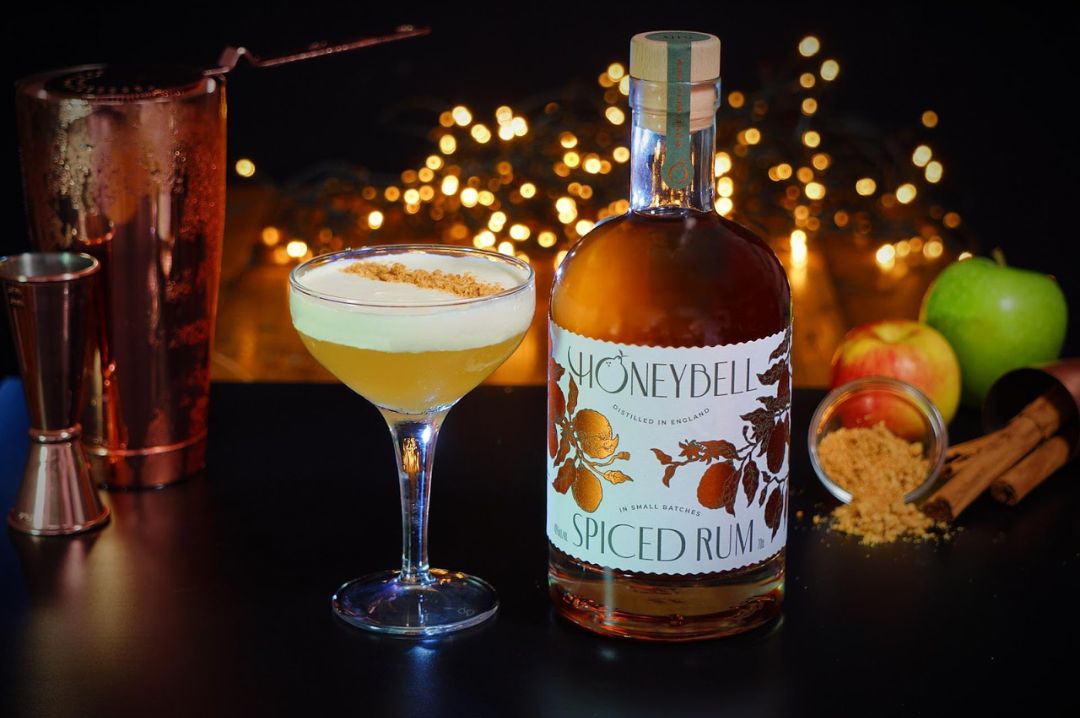 Image : Honeybell Apple Pie
Ingredients :
50ml Honeybell Spiced Rum
20ml Lemon Juice
15ml Vanilla Syrup
2 teaspoon of apple sauce
Method :
Shake all ingredients in a cocktail shaker, then strain into a chilled cocktail glass. Float double cream on the top of the drink and sprinkle with crumble mix.
Written by Stuti Khetan, Beverage Trade Network
Royal Horticultural Halls, London, The Lindley Hall, 80 Vincent Square, London SW1P 2PB, United Kingdom, United Kingdom
Register Now
Royal Horticultural Halls, London, The Lindley Hall, 80 Vincent Square, London SW1P 2PB, United Kingdom
Register Now