Create your Grape(fruit) Escape
Legacy Brands brings a dynamic cocktail featuring their award-winning Mob33 - Gold Heist Rum.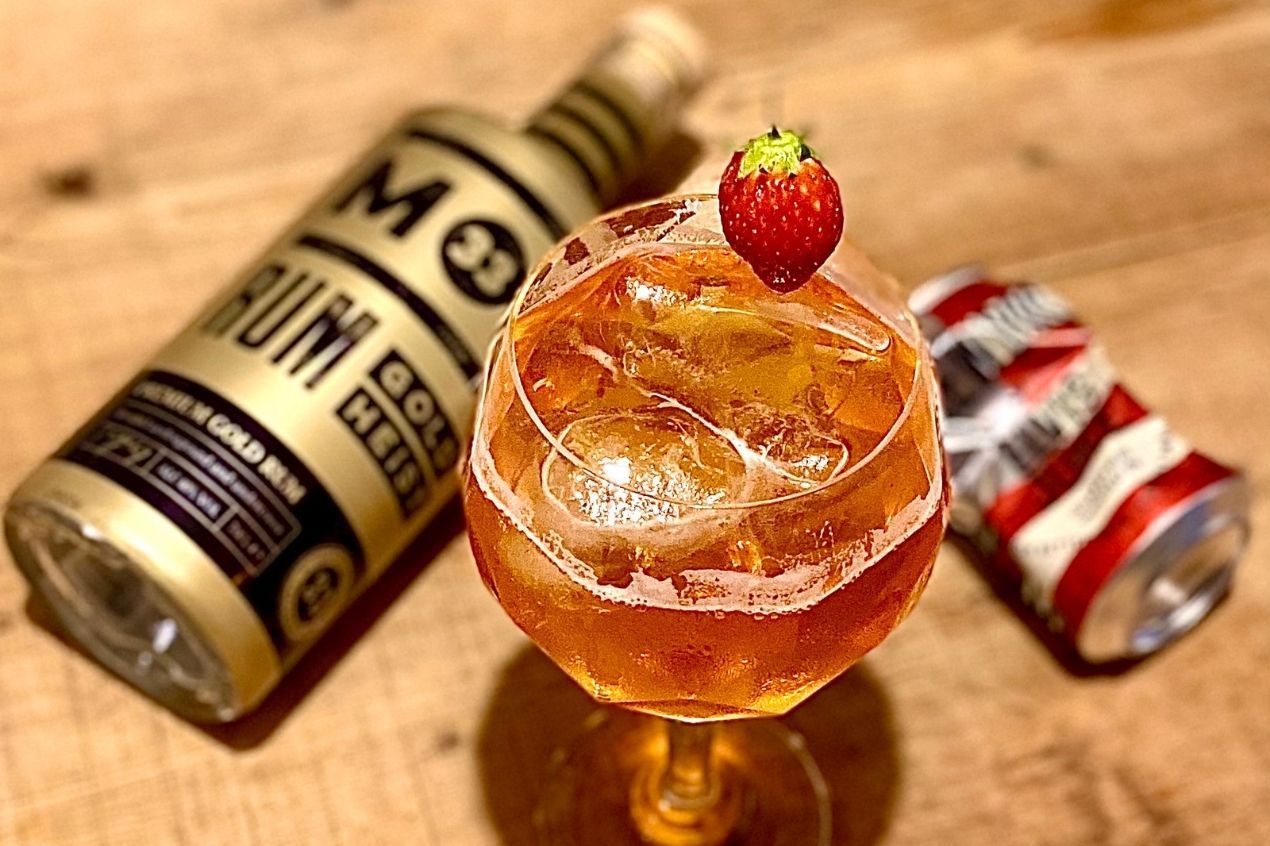 Legacy Brands, a modern and dynamic drinks distribution agency, began after a discussion about the problems faced by brands and trade customers, both on and off in the distribution chain of alcohol. The team believed that the spirits brands that could deliver on consumer expectations didn't really reach them because of issues like alcohol distribution channels and the complexity of trade. Legacy Brands was established with the aim to bridge this gap. It is a boutique style drinks agency that brings a limited number of brands to the UK shores. These brands are chosen based on their quality and innovation, brands that will have long term success and bring Legacy Brands great commercial success.
The team firmly believes that there are several brands out there that produce top-shelf liquor but don't have the tools to reach the right audience. Legacy Brands does this for them and one of their ways of doing it was to enter the 2021 London Spirits Competition. A competition that truly values what a consumer looks for in a spirit, a Legacy Brands product winning at the London Spirits Competition ticked all the boxes from a consumer's point of view. And winning is what Legacy Brands Mob33 - Gold Heist Rum did. The rum came through with a silver medal at the annual competition that judges spirits on their quality, value and packaging.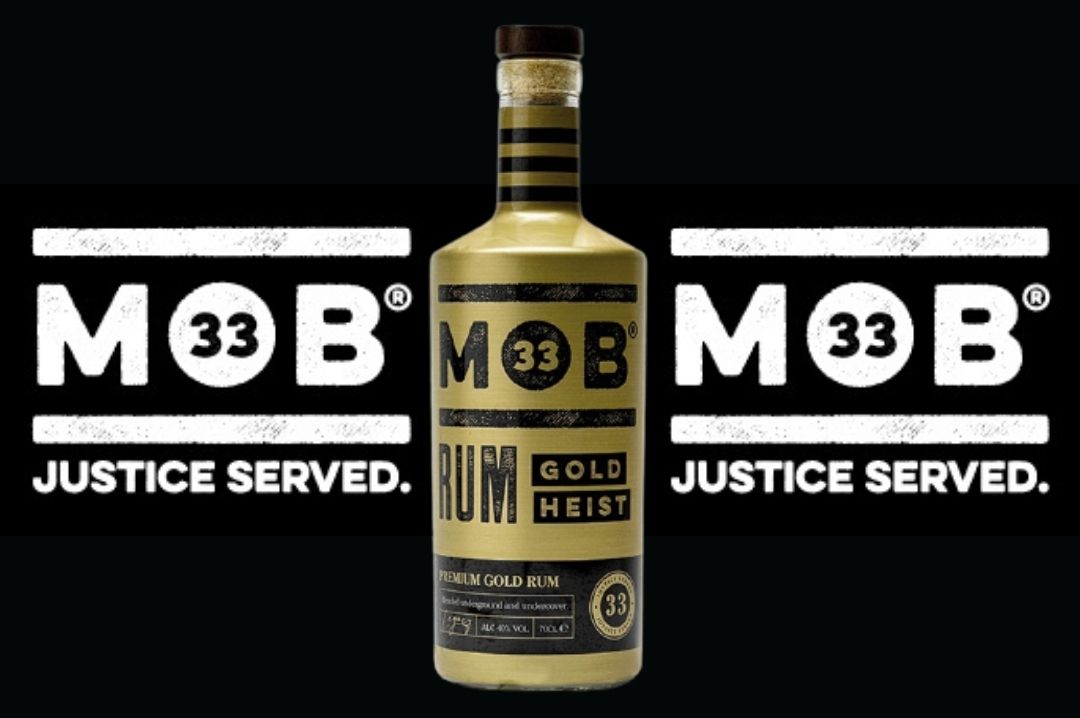 The Mob33 - Gold Heist Rum is a blend of rums aged up to five years from various hideouts across the Caribbean. The rum has a lot of Jamaican funk to it and is made in a combination of column and pot stills. Fresh, light and refreshing, Mob33 - Gold Heist Rum has hints of molasses, with caramel and toffee in the middle. There are also hints of spices like cardamom and cloves with a bit of marzipan and candied fruits at the finish. The rum's playful and smooth flavour is perfect for creating delicious cocktails like The Grape(fruit) Escape. Here's how you can mix up the cocktail.
Ingredients:
50 ml Mob33 - Gold Heist Rum
10 ml Campari
100 ml Three Cents Pink Grapefruit Soda
Top up with Brewdog Elvis Juice Grapefruit IPA
Method:
Build all the ingredients on a balloon glass filled with cubed ice. Garnish with a strawberry.
Mob33 - Gold Heist Rum's blends come from Dominican Republic, Barbados, Venezuela and Jamaica. The vegan-friendly rum is inspired by the tales of the underground alcohol trade during the Prohibition Era. A quality rum from Legacy Brands which is also home to other spirits like gin, whiskey, and even some pre-mixed cocktails. See their entire collection online to decide which one you will order next. Follow Legacy brands on Facebook to see which brand enters their portfolio next.