Cristiana's Fabulous Cocktails!
At 24, Cristiana Pirinu is a bar supervisor, a judge and a mixologist. Today she shares with us three amazing concoctions.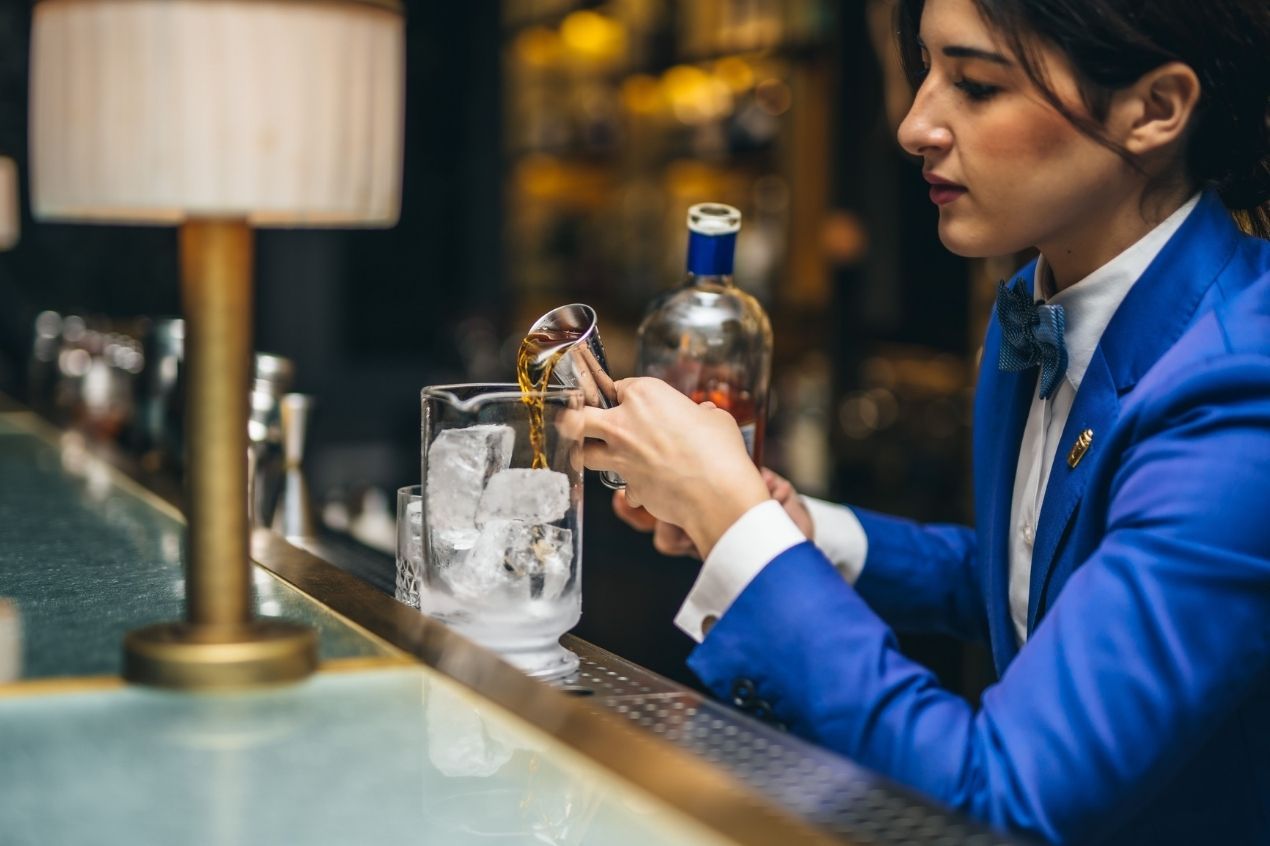 Sometimes hospitality just runs in the family and for Cristiana Pirinu, that is the case. With a part of her family having worked in the hospitality industry, Cristiana was drawn towards bars during her younger days. Born in Bosa, a small village in North Sardinia, Cristiana finished her studies in hotel school and decided to move to London when she was 19. In a big city, away from her family, she overcame a few hurdles.
She continued to keep her head down and work hard, learning and honing her craft and her job became her daily routine. Cristiana's first gig was at an Italian restaurant where she worked for a year. After that, she got an opportunity to work at Aqua Kyoto and Nueva, which gave her the chance to start working behind the bar. It was the place that gave her the chance to return to hotel life. At The Beaumont Hotel's American Bar, Cristiana found her groove.
She found the right people on her side, who taught her the tricks of the trade, trained her and saw great potential in her abilities. She started creating her concoctions, making some modern cocktails and putting her own twists on classics. Today, Cristiana works as a Bar Supervisor at the Donovan Bar alongside other mixology heavyweights like 'maestro' Salvatore Calabrese, Maurizio Palermo and Federico Pavan.
In 2019, having proven herself as a very able bartender, Cristiana decided to enter Amaro Montenegro's, The Vero Bartender competition. Her creation, The Seven Notes helped her win the UK phase of the competition and head to the global round of the competition. Along with The Seven Notes, Cristiana Pirinu also has two other beautiful concoctions.
Jazz 'n' Live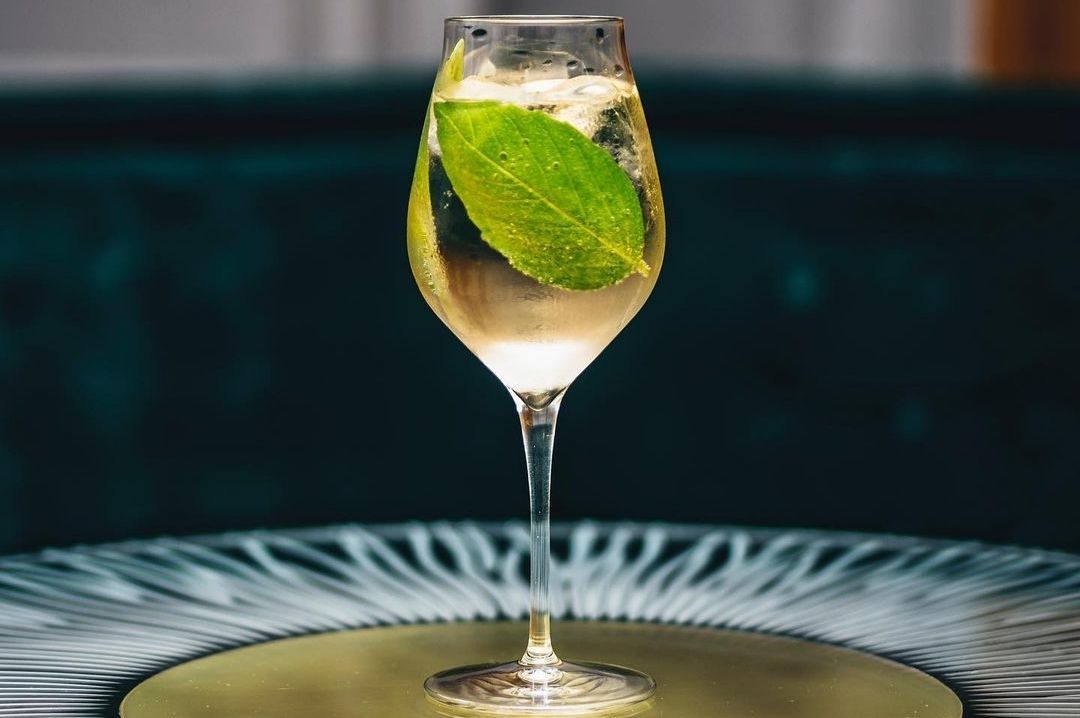 Rock 'n' Roll certainly made a mark in the 1960s, yet sometimes a mellow and moody night of Jazz 'n' Jive is what's required. A celebration of American jazz musician Roland Kirk, this cocktail pairs perfectly with candlelit evenings and sultry melodies. An exquisite cocktail from one of the best mixologists out there.

Ingredients:
Half non-alcoholic white wine or white wine
Half Jasmin and peach soda
Basil leaves
Method:
Add the layers one after another and build the cocktail up. Get the mix together in a wine glass and add the basil leaves to it. Serve with ice.
Bourbon Old Fashioned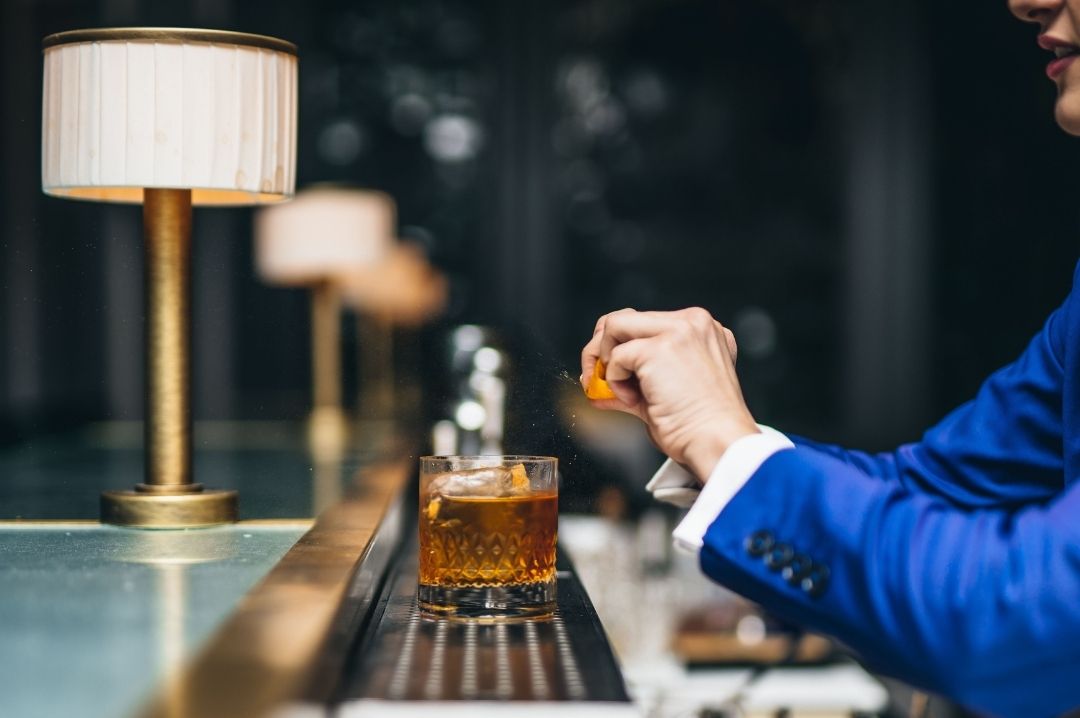 This one is a personal favourite of Christiana's.

Like many veritable classics, the origins of this cocktail are shrouded in the mists of time. The Old-Fashioned Whiskey Cocktail is the primordial drink, dating from the earliest days of the cocktail era. It follows the classic cocktail formula as laid down in 1806: spirit, a bit of sugar, a bit of water, and bitters. Over the following two centuries, it never completely faded from view. However, the drink did go through a roller-coaster's worth of twists and turns with mixologists giving it their own touch. This is Cristiana's version of the Old Fashioned.
Ingredients:
60 ml Bourbon whisky
10 ml sugar syrup
4 dashes angostura bitters
Orange twist
Maraschino cherry
Method:
Get all the ingredients together in a mixing glass. Stir the mixture together and add ice cubes in a rock glass. Pour the mix over ice and garnish it with an orange twist and a maraschino cherry.
The Seven Notes

This cocktail was created by Cristiana for the Amaro Montenegro competition. The Seven Notes became the eventual winner of the UK Vero Bartender Amaro Montenegro competition. This drink is the perfect balance of bitter, dry and sweet notes. Born to re-interpret and exalt all the main features of the amaro, Cristiana showed yet again with The Seven Notes why she is a powerhouse mixologist.
Ingredients:
30 ml Amaro Montenegro
30 ml black currant and hibiscus tea
20 manzanilla
10 cherry ratafia
Method:
Get Amaro Montenegro and the rest of the ingredients together in a mixing glass. Stir the mixture up and serve the result in a coupette with a lemon.
Royal Horticultural Halls, London, The Lindley Hall, 80 Vincent Square, London SW1P 2PB, United Kingdom, United Kingdom
Register Now
Royal Horticultural Halls, London, The Lindley Hall, 80 Vincent Square, London SW1P 2PB, United Kingdom
Register Now