Ho Ho Ho! Drinking up on London's Finest Festive Cocktails
From ingeniously named drinks to ones that remind you of a childhood memory, London's has a great festive cocktail lineup this season.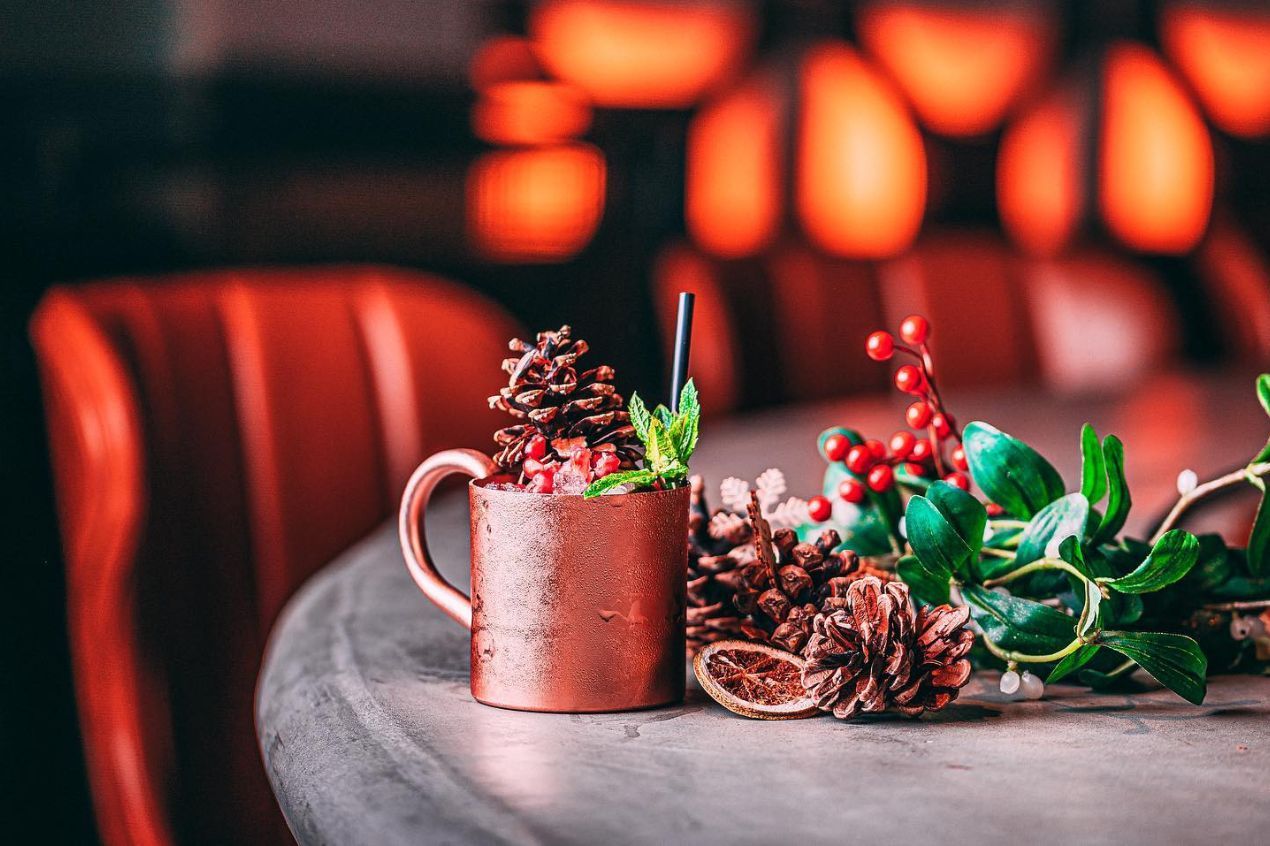 'Tis the season, eh? Let's be honest, the festive season has brought along some very obvious things with it, like it does every year. An increased appetite, gifts and presents, the fun times with friends and family, and of course, the smooth sipping drinks. If the drinks aren't available at home (there's no shame in sneaking out for an evening of harmless fun), London has plenty of spots offering some traditional and imaginative Christmas and winter cocktails.
Put the sweaters and jackets on, it's time to go for a holiday ride!
Always Late after 8 at Alice in Winterland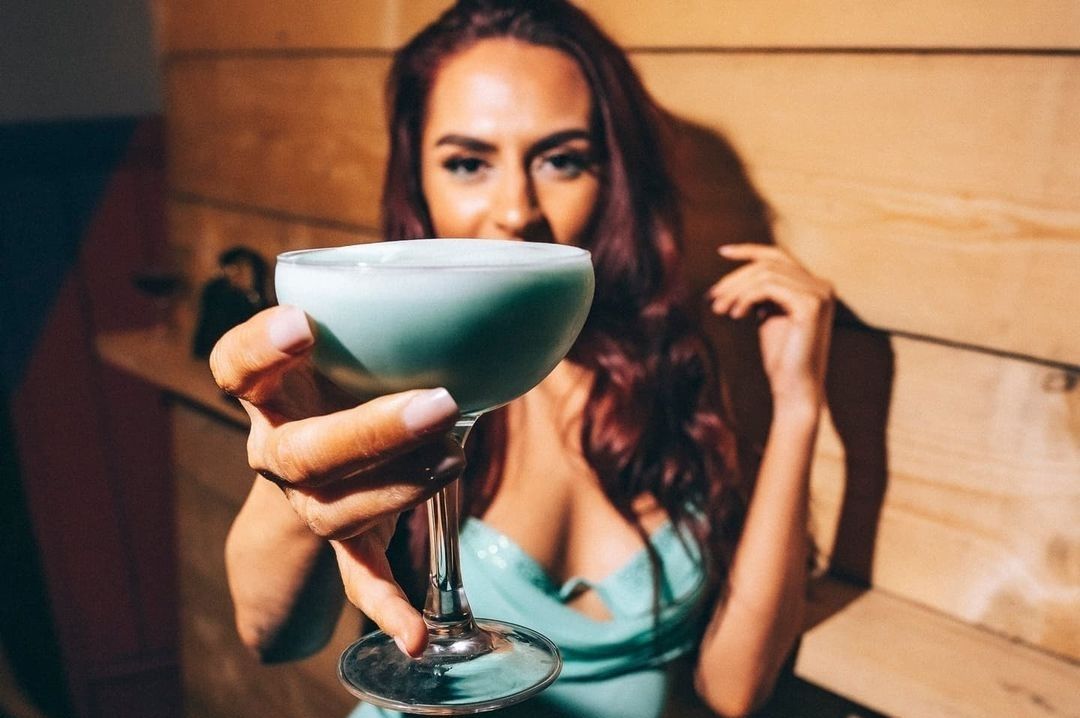 The Blue Always Late after 8, Source Instagram
Queen of Hoxton's winter rooftop, Alice in Winterland is among the most-talked about winter and holiday party venues in London, and for good reason. Launched a month ago, Alice in Winterland has more than a few winter cocktails lined up for everyone in the gang. For those, who don't do cocktails (come on, you're missing out), there are other drink options available.
Alice in Winterland's signature winter cocktail list is essentially an adult version of holiday tales. From Jam Jam Jabberwocky to the Mad as a Hatter Mule, there are some really enticing options to choose from. The Always Late after 8, however, takes the crown. Black Cow Vodka, Cacao Blanc, Blue Curacao, Crème de Menthe and milk make up this cocktail, one that will warm you down and possibly turn you all mushy in the cold weather.
Location- 1 Curtain Rd, London EC2A 3JX
Gingerbread Espresso Martini at Christmas Pub Pod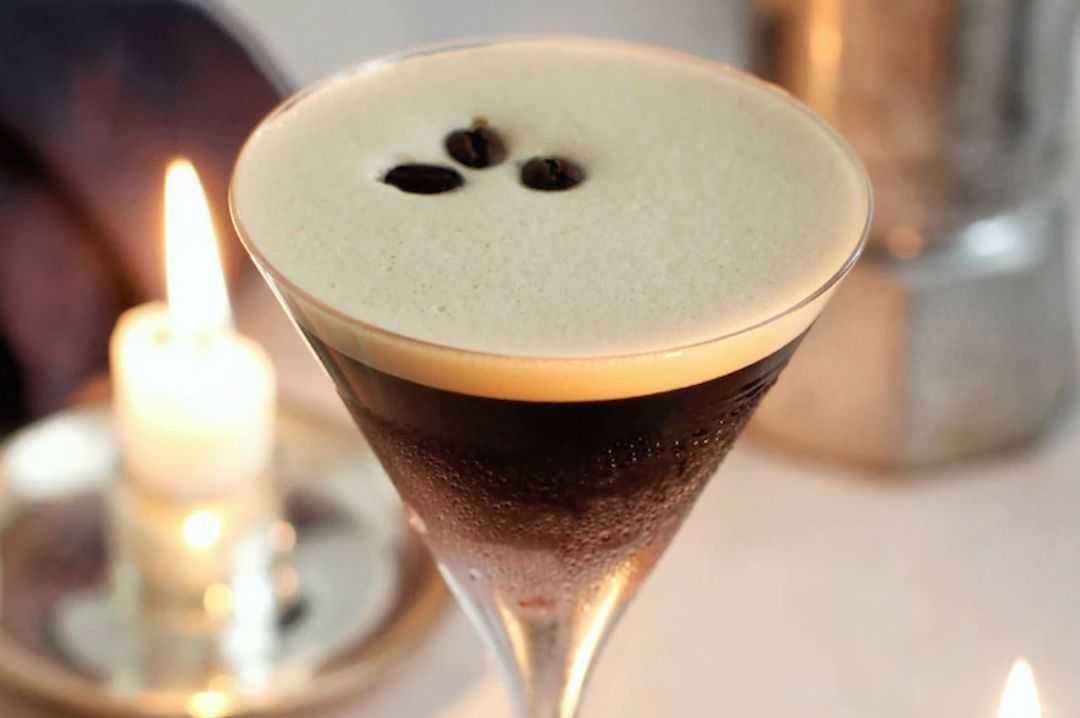 Gingerbread Espresso Martini for Christmas, Source Website
London Eye will be hosting a one of a kind Christmas cocktail event in partnership with Absolut Vodka, to enthral Londoners with some festive cocktails. A 30-minute rotation where everyone can enjoy two drinks, a souvenir cup to take home and remember the festivities, the Christmas Pub Pod is a knockout winter drinks event in London.
Absolut will have two signature Christmas cocktails on show, both championing the Christmas spirit and Absolut Vodka. Whether you opt for the Gingerbread Espresso Martini or the Cinnamon Passionfruit Martini, the festive spirit will be mixed plentifully in both. The other drink cannot be a cocktail, but one from a range of craft beers and wine. A very immersive and exclusive ticketed Christmas drinking experience, 135 metres above London.
Location- The London Eye, Riverside Building, County Hall, London SE1 7PB
Magical Mist at Drake & Morgan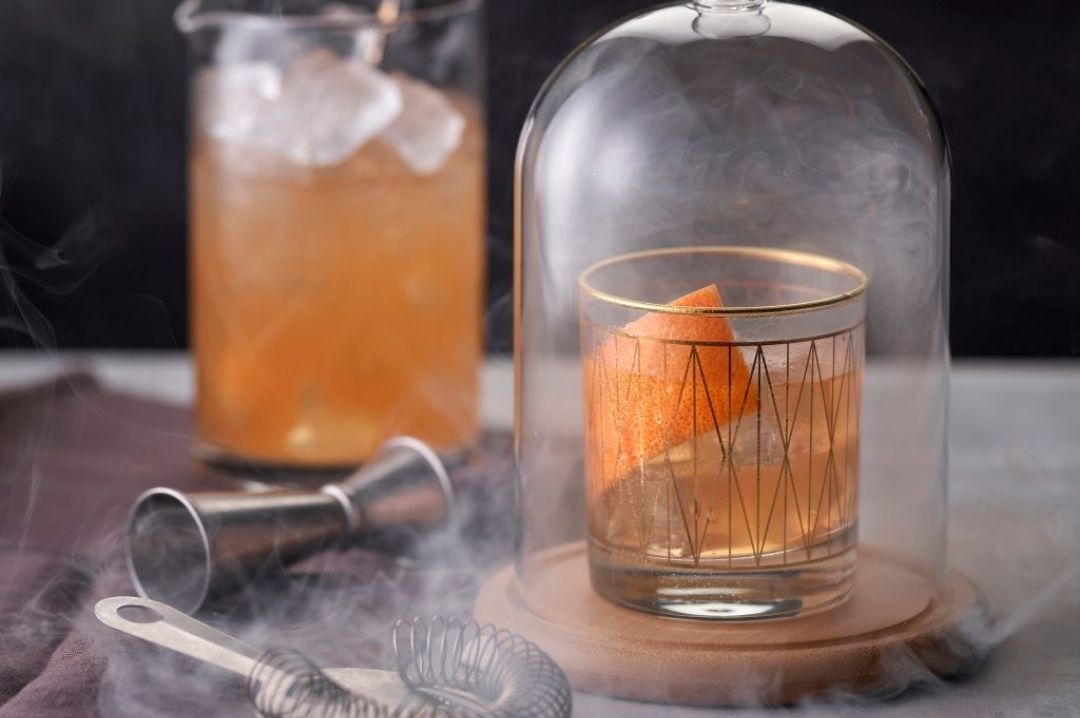 Magical Mist Christmas cocktail at Drake & Morgan, Source Website
Drake & Morgan is kicking it out of the park yet again this Christmas. The team is putting up a feast, drinks and food all included. While the food menu is one that will fill the tummy right up, there's a host of cocktails to wash down the deliciously cooked meats, entrees and desserts. While the usual beers, wines and spirits (seltzers and non-alcoholic options too) are on the menu, this year it's really about the cocktails on the Christmas menu.
There are Drake & Morgan classics on there, but there's also some innovative, festive spirit enchanting drinks that should be the drinks you opt for. Among those holiday cocktails stands Magical Mist, a sultry concoction that will add loads of flavour to your feast and a buzz to your tales. Don Julio Reposado tequila is the hero of the drink that also contains Briottet orange curacao, macaroon syrup, grapefruit juice and grapefruit bitters.
Location- Drake & Morgan, 6 Pancras Square, London N1C 4AG
Santa's Martini at Winter Chalets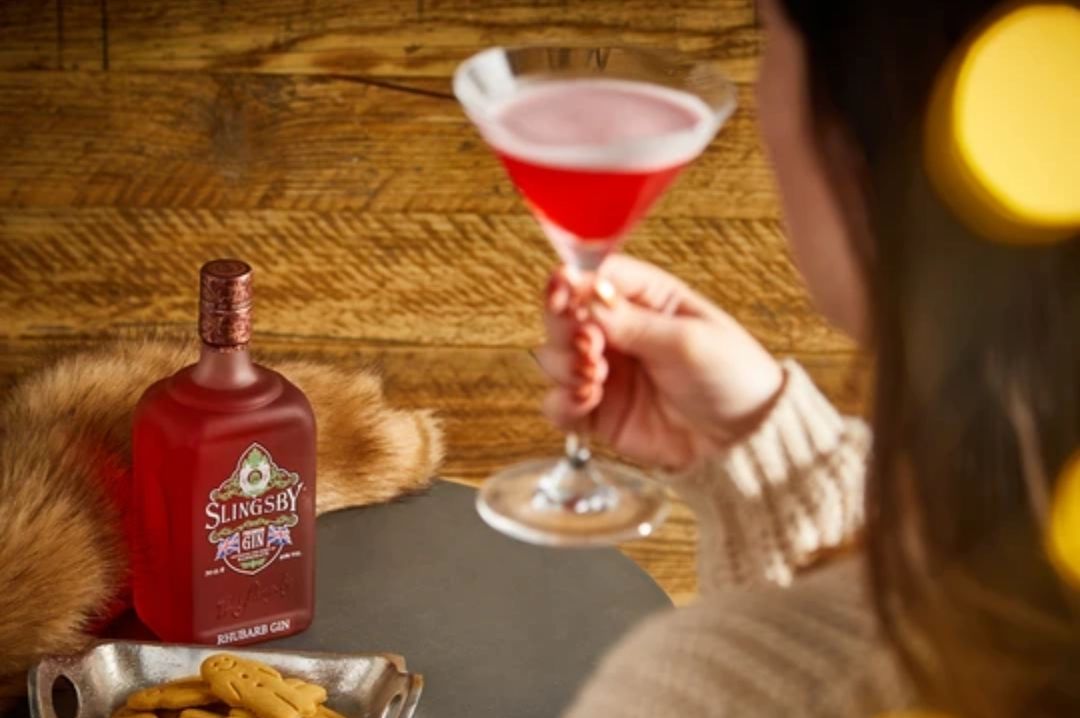 Spirit of Harrogate's Santa's Martini, Source Website
Until the end of January, ETM Group has partnered with Slingsby Gin to provide a ton of amazing holiday festivities through Winter Chalets. This is the place for you to take your group, get a private igloo perhaps and enjoy a three-course meal with plenty of drinks options in Westfields London. As the Christmas lights glow, the laughter around makes everything shine spectacularly, a drink or two would feel really jolly.
While the Christmas cocktails list from Slingsby Gin is littered with some fine mixes, Santa's Martini has all the charm in the name and the way it's mixed to make it a Christmas regular. Made with Slingsby Rhubarb Gin, Santa's Martini also contains strawberry liqueur, lemon juice and an egg white. Red and white coloured, it is the perfect drink to have this holiday season.
Location- Westfield London, Ariel Way, London W12 7GF
Klausmopolitan at The Cocktail Club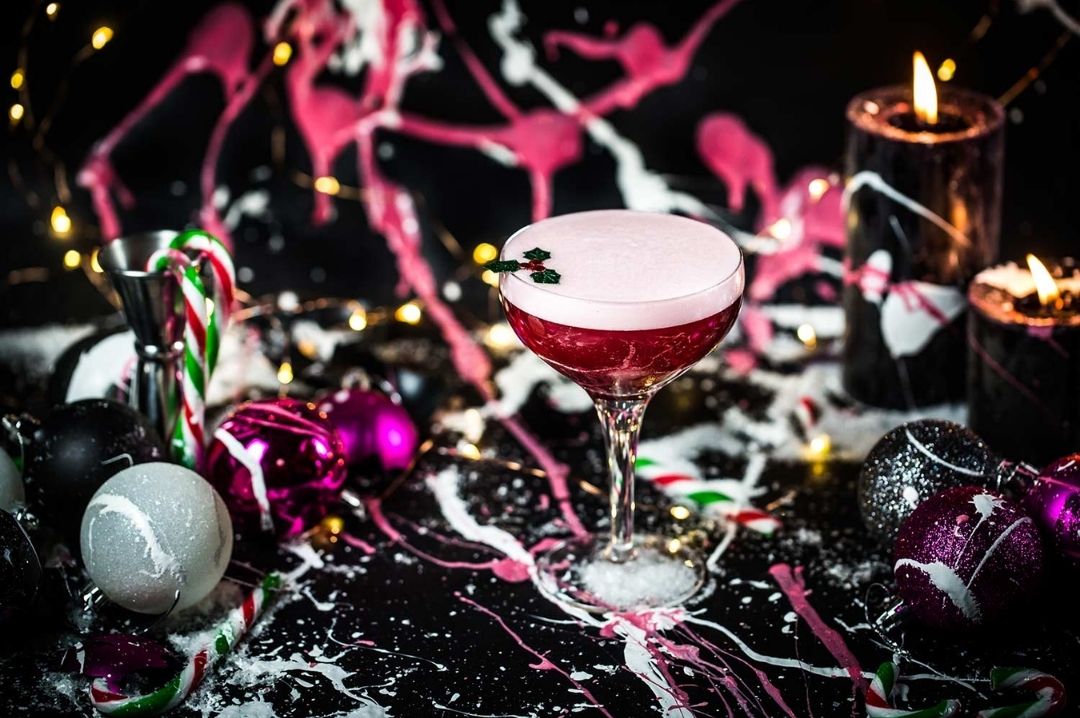 London Cocktail Club's Klausmopolitan, Source Website
If the name is The Cocktail Club, it is a given that come the holiday season, they will have a spectacular lineup of Christmas themed cocktails all ready to be served. The Cocktail Club on Oxford Circus has made the Christmas cocktail list merrier, and it's not just with the drink but also the creative wordplay of those cocktails.
There's Christmas Pudding, Rudolph's Rum Punch and Blitzen's Bramble on the list but the one that draws all the attention is Klausmopolitan. A classic cocktail themed after the best festival, there's nothing here that doesn't scream excitement. Grey Goose Citron Vodka, Cointreau, cranberry sauce, and lime come together in this winter concoction. Topped off with some foam, this is the ultimate urban tipple for anyone and everyone. The Cocktail Club Christmas cocktail winner.
Location- 4 Great Portland St, London W1W 8QJ
Spiced Spritz at Madison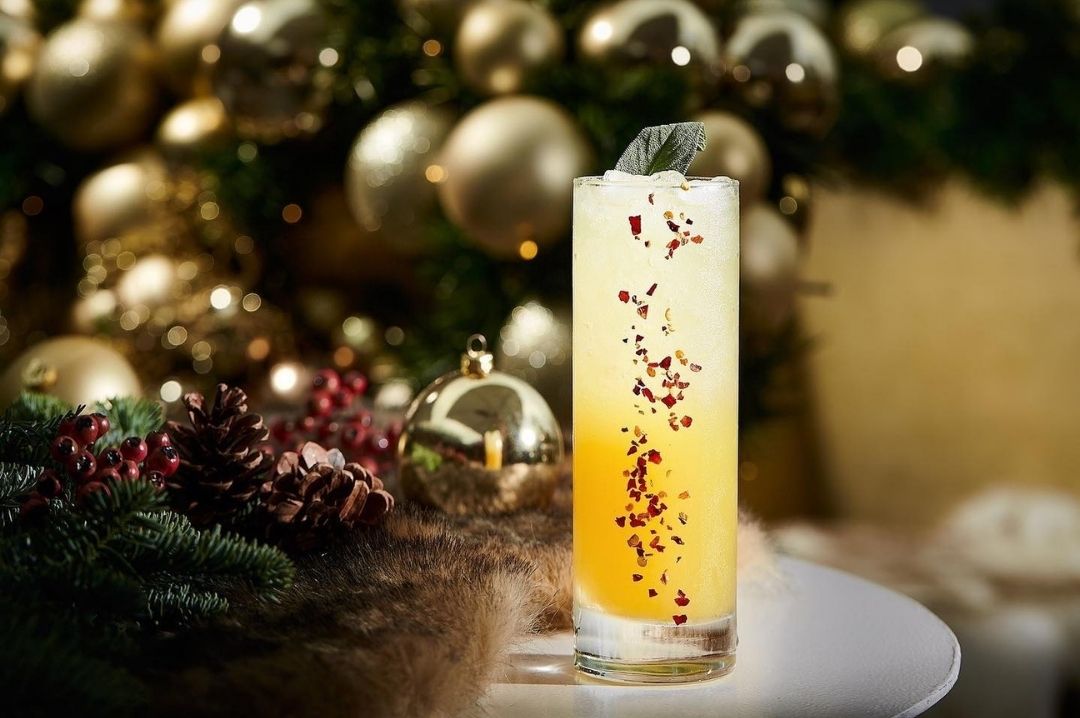 Spiced Spritz from Madison, Source Facebook
Drawing inspiration from the lively and eclectic dining and drinking scene in New York City, Madison focuses on preparing lip-smacking food on the grill and serving luscious drinks in the glass. The playful menu's creativity is amped up come the festive season as Madison's team creates a delightful menu both, on the plate and for drinking.
The mixology team at Madison has created a line of signature cocktails, especially for this festive season. There's the Dream Catcher, Gingerbread Negroni, Candy Kiss and more. Spiced Spritz is on here because of the warmth it offers (it's freezing, need some hot drinks). The cocktail contains Bulleit Bourbon, Aperol, pineapple, lemon juice, ginger beer and a dose of winter spice syrup to tie together the holiday flavours.
Location- New Change, London EC4M 9AF
St Nicholas at Old Compton Brasserie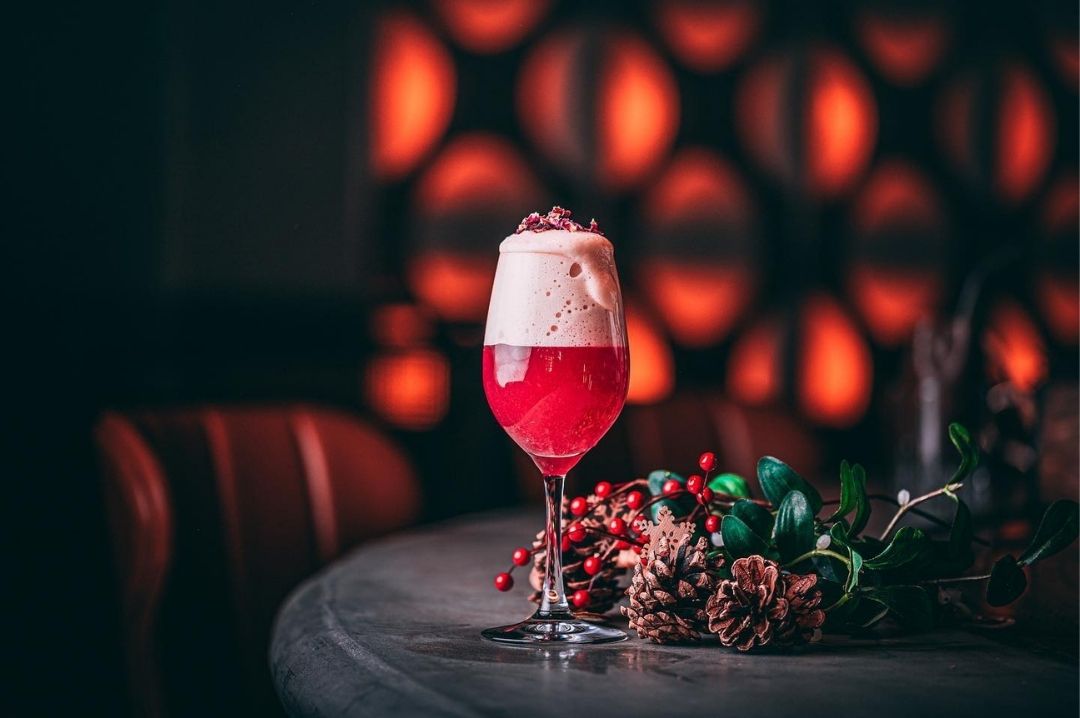 A Christmas St Nicholas cocktail, Source Facebook
Soho's festive juncture, Old Compton Brasserie is doing everything to make December a proper celebration month. They have a big-time plan for Christmas, which has already commenced with their 25 days of Christmas event on Instagram which will end with a big prize from the brasserie. A Christmas meal followed by a stylish and indulging New Years Eve spectacle, it is no surprise that Old Compton Brasserie has a great drinks menu in place to accompany the celebrations.
The exceptional and magnificent St Nicholas (just look at it, so inviting and fresh) is a festive cocktail that cannot be missed. Featuring Brugal Anejo Rum, cranberry juice, Maraschino, lemon apple pie syrup & Negroni foam, there is possibly no better way to start the December festive drinking binge. The trees, the lights, friends and St Nicholas, Christmas is settled we suppose?
Location- 36, 38 Old Compton St, London W1D 4TT, United Kingdom
Header Image- Old Compton Brasserie, Source Facebook