K-40 Feather - from the original White Feather Vodka
Savour the originality!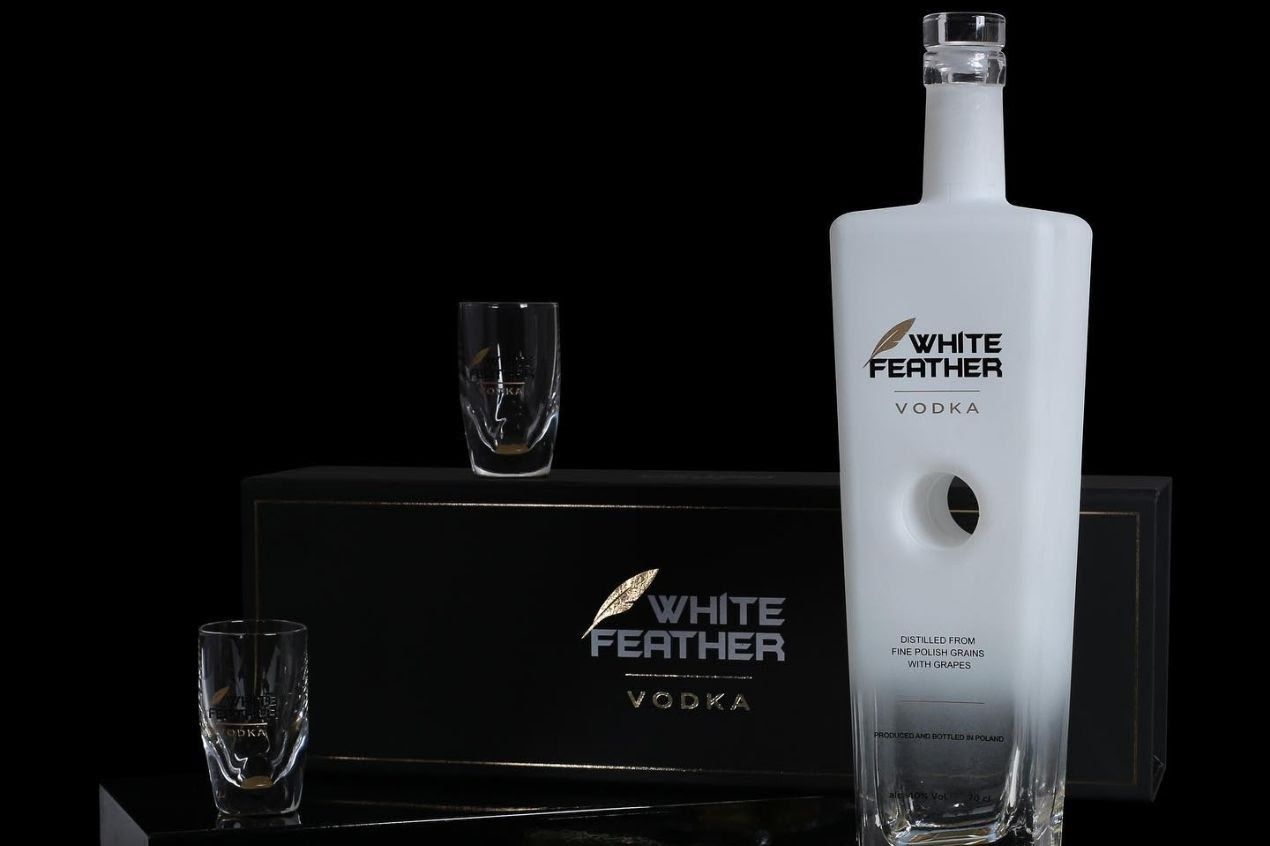 White Feather International is a company that aims to enable customers to relish their flavours and hold a bottle that is packaged to the highest standards..
As a true pioneer, they revolutionized the glass industry with one goal in mind, enhancing the product to inspire new emotions in customers. Each of their products is unique. Not only do the highest standards apply to their manufacturing processes but the valuable expertise of the manufacturers adds an artisanal dimension to the glass working as well, thereby rendering each bottle unique. White Feather Original, which was launched in June 2021, is a real technical innovation, recently rewarded by the Luxe Packaging Insight Formes de luxe Awards 2020.
The White Feather Vodka has a frost-effect lacquered white bottle. With its perfectly square shoulders and thick base, it was designed with a cavity in its centre, an element meant to facilitate grasping or holding the bottle while pouring. The innovative thing was the original design; the central cavity called for a specific mould, and the best part is that the glass contains some recycled material. The jury of Luxe Packaging Insight Formes de luxe Awards 2020 said that the cavity in the body of the bottle is a technical glassmaking feat that they rarely see in the industry. The rendering of the lacquering is also highly qualitative despite the challenge posed by the bottle's shape.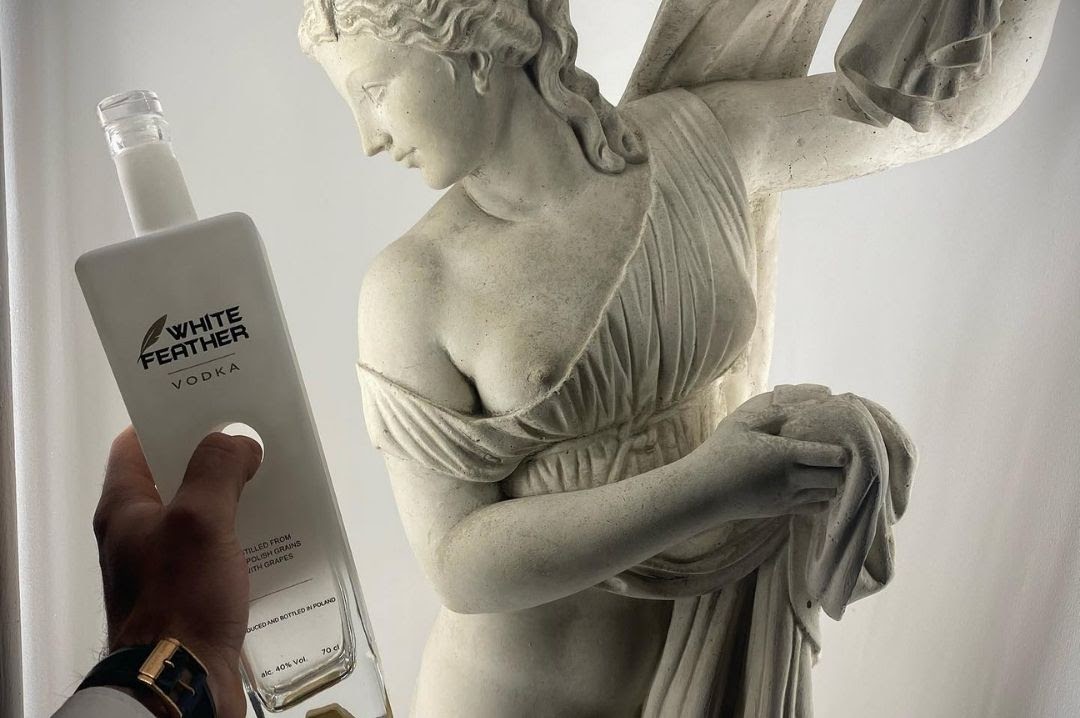 White Feather Vodka in Paris, source: Facebook
White Feather Vodka was produced through a process of single distillation combining crystal clear spring water with soft wheat. This Polish spirit offers drinkers an exceptional and incomparable taste. As a final touch, the addition of grapes imbues it with its subtle fresh aroma.
The London Spirits Competition recognizes and rewards spirits brands that have successfully been created to be delighted in as a drink at the bar, whether on its own or mixed in a cocktail.
To be an award winner, spirit brands must produce high-quality products, which offer great value for money and look good, and set themselves apart through their creativity. For the first time, White Feather Vodka has been awarded based on three criteria: quality, value, and packaging. Out of more than 1200 spirits brands participating in this year's competition, it succeeded in standing out and won the silver medal by scoring 84 out of 100 points.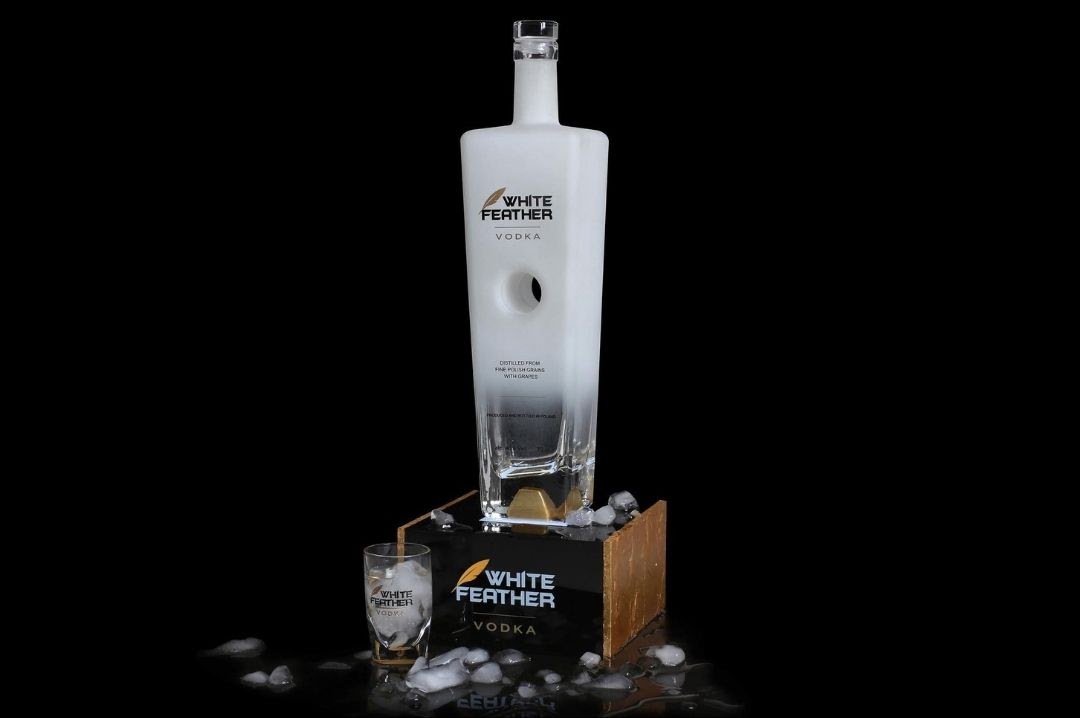 The White Feather Vodka, source: Facebook
The vodka is light and delicate. It has a generous mouthfeel that gradually reveals a balanced floral aroma to the nose and palate. It is perfect for a cocktail. The K-40 Feather is one such cocktail conjured up from the White Feather Original White Edition vodka.
Ingredients:
White Feather Original White Edition vodka
Freshly squeezed lemonade
Lemon
Juicy grapes
Fresh rosemary
Take a simple wine glass into which you pour 4cl of vodka and 6cl of fresh lemonade. Cut a slice of lemon and two grapes. Finish with a sprig of fresh rosemary and enjoy it.
White Feather Vodka is a signature drink of the distillers. Their ambition is to make the product range of White Feather accessible to the broadest public and develop its distribution network throughout the world at airports, hotels, shops, festivals, and on eshop platforms.
Header Image: White Feather Vodka, source: Facebook