The Cocktails for Kings by Kings Cross
Odelia Potts and her list of cocktails made from her London Spirits Competition award-winning gins.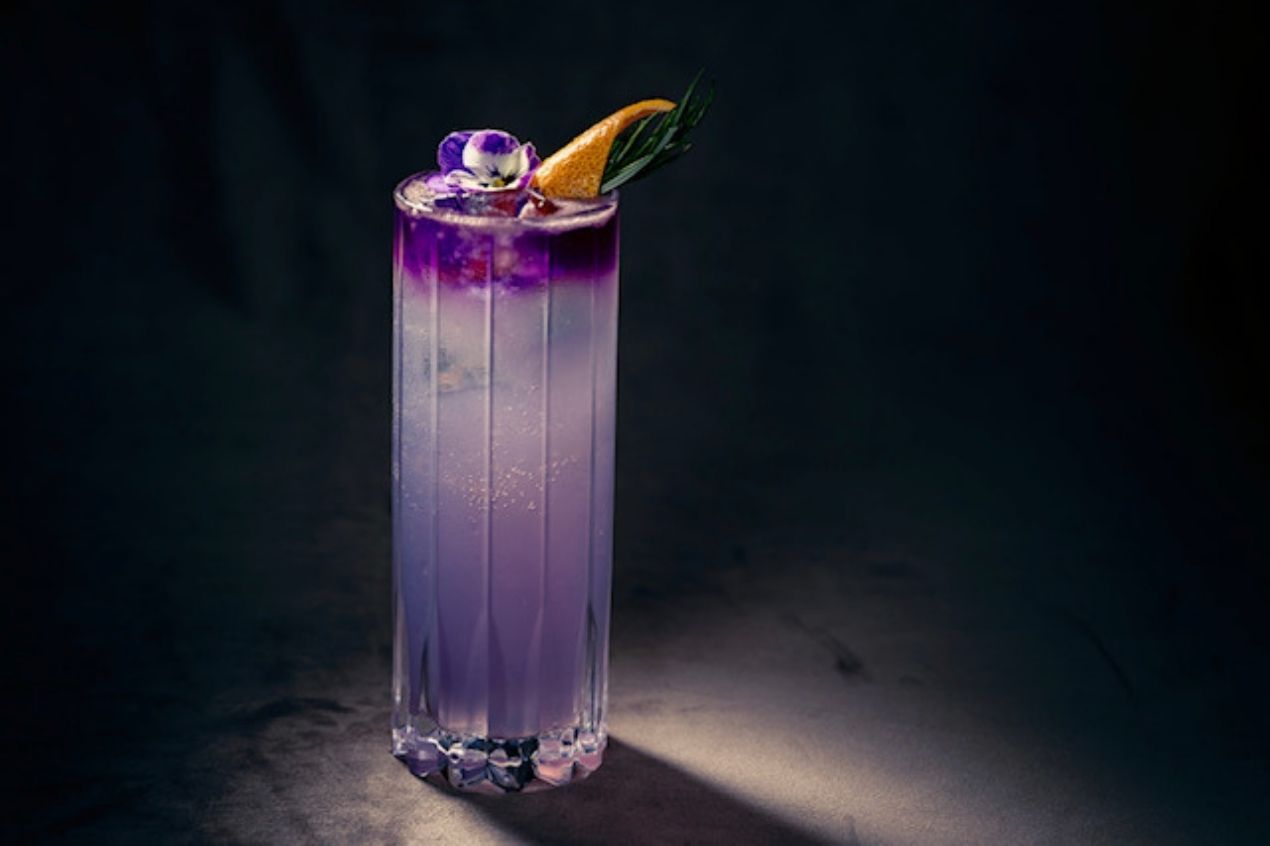 Located at the intersection where the once mischievous glittering half mile of Darlinghurst Road met with Sydney's glamorous personality, the mecca of Macleay Street is the Kings Cross Distillery. The distillery now sits at the place where a covert business was operated from once. The location was also home to an illegal casino in the 60s and a salacious club and bookstore, all of which have had an influence on the distiller, Odelia Potts.
She drew inspiration from the colourful, rich and risque history of Sydney's Kings Cross and its surroundings to create the vapour infused gins. Gins that scored a gold and silver medal at the 2021 London Spirits Competition. The Navy-Strength Gin, awarded the gold medal and the KXD Gin are at the heart of three amazing cocktail recipes.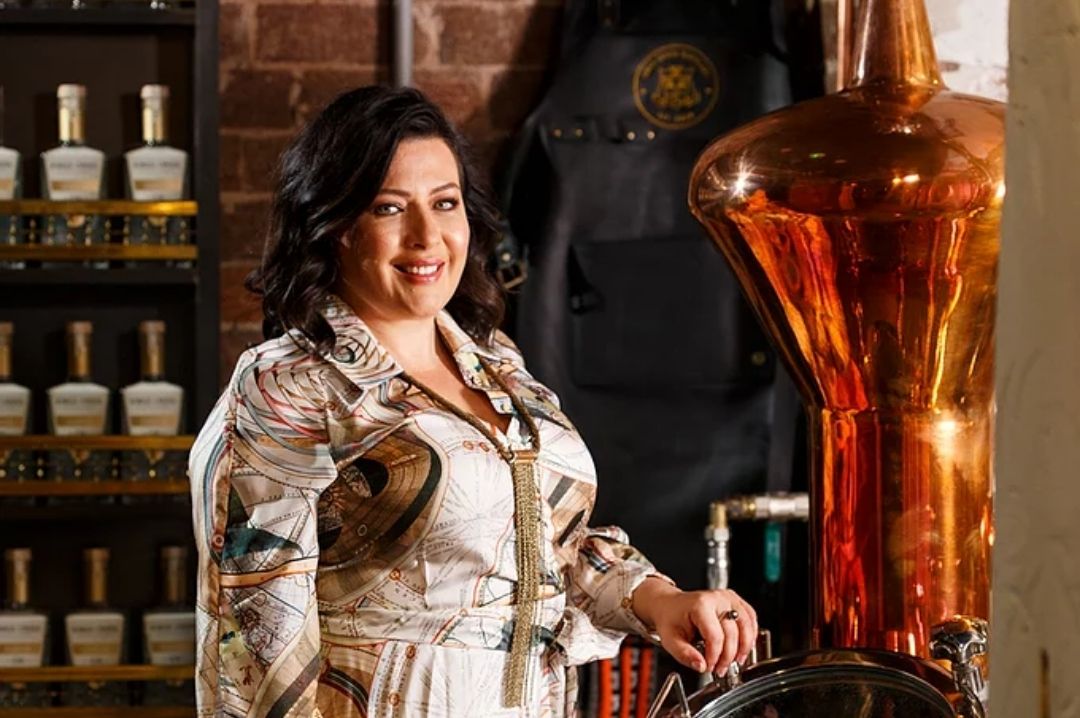 Odelia Potts at the Kings Cross Distillery, Source Website
The Navy-Strength Gin, drawing inspiration from the Garden Island, a central part of Australia's maritime history since 1788 was awarded a gold medal for its score of 90 points. A traditional navy-strength gin, it uses a herb and a botanical mix evocative of the seven seas. In the gin, one can discover grassy gardens and floral essences over the juniper and Australian Myrtles.
The Australian Classic Dry awarded 85 points at the London Spirits Competition is based on the classic London Dry gin. It brings together the native botanical notes of Australian myrtles, local lemon peel and cassia. The notes of angelica root enhance the flavour profile of the gin.
Sin & Tonique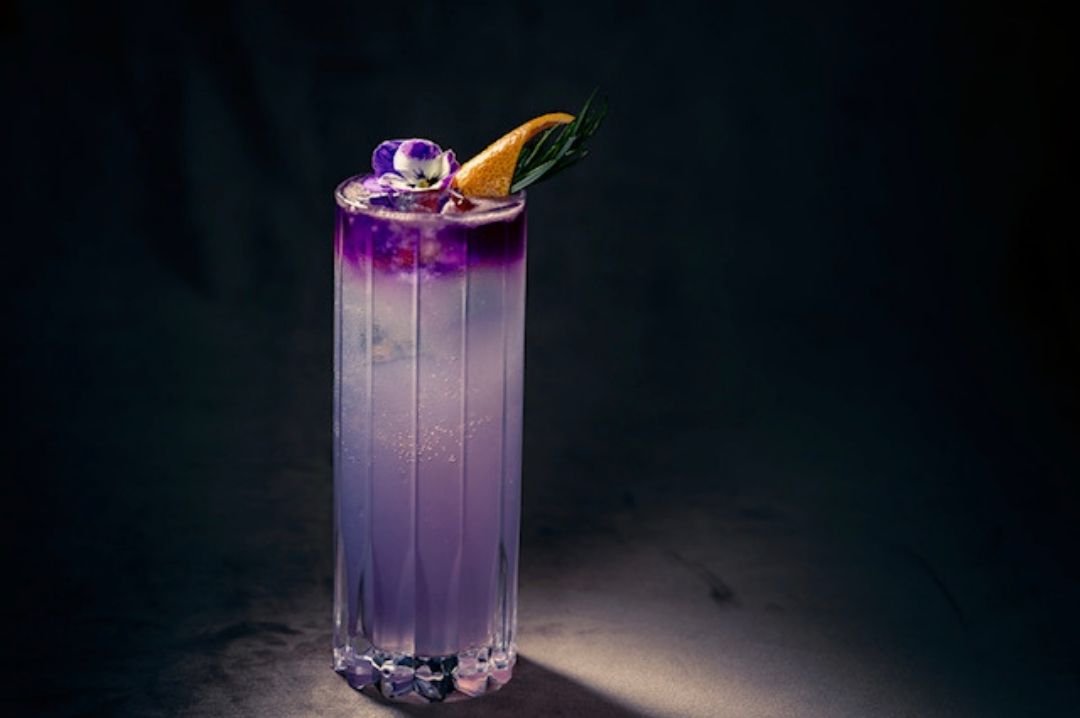 Ingredients:
30mL KXD Gin,
25mL Massenez Violet,
20ml Grapefruit Juice topped w/SL Light Tonic
20mL Butterfly pea flower
Method:
Pour alcohol into a fizz glass. Add grapefruit juice. Top with light tonic and ice (keep 10ml below brim). Garnish the mixture. Pour 10mL of butterfly pea tea tincture into a mini breaker.
Glass:
FizzGlass
Mini Breaker on the side for butterfly pea tea flower.
Garnish:
Rosemary wrapped in grapefruit twist and edible flowers. Tea Pea flower on the side.
Pear of Kings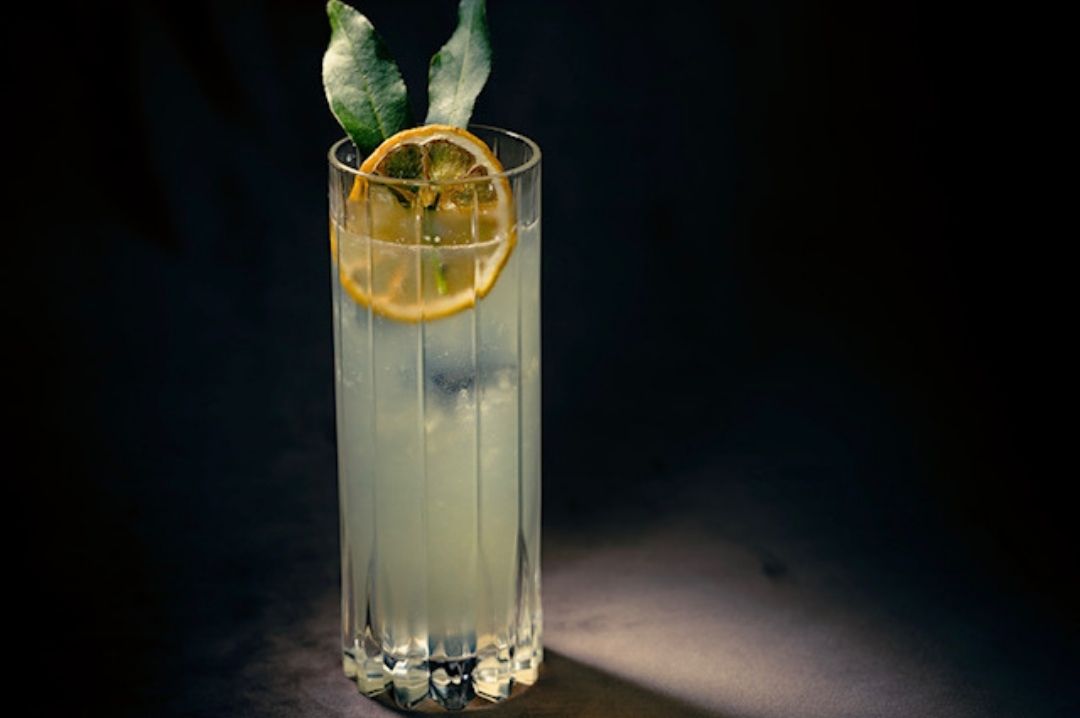 Ingredients:
30ml KXD Gin
30ml Dolin Dry
20ml Massenez Pomme Verte
30ml Lemon Juice
30ml Homemade bay leaf syrup
Method:
Pour the alcohol into the glass. Add lemon juice. Add pear soda then ice and garnish it with a dehydrated lemon wheel and bay leaves.
Glass:
Serve in a Fizz Glass.
Garnish:
Dehydrated Lemon wheel, 2 bay leaves
Im(peach)ment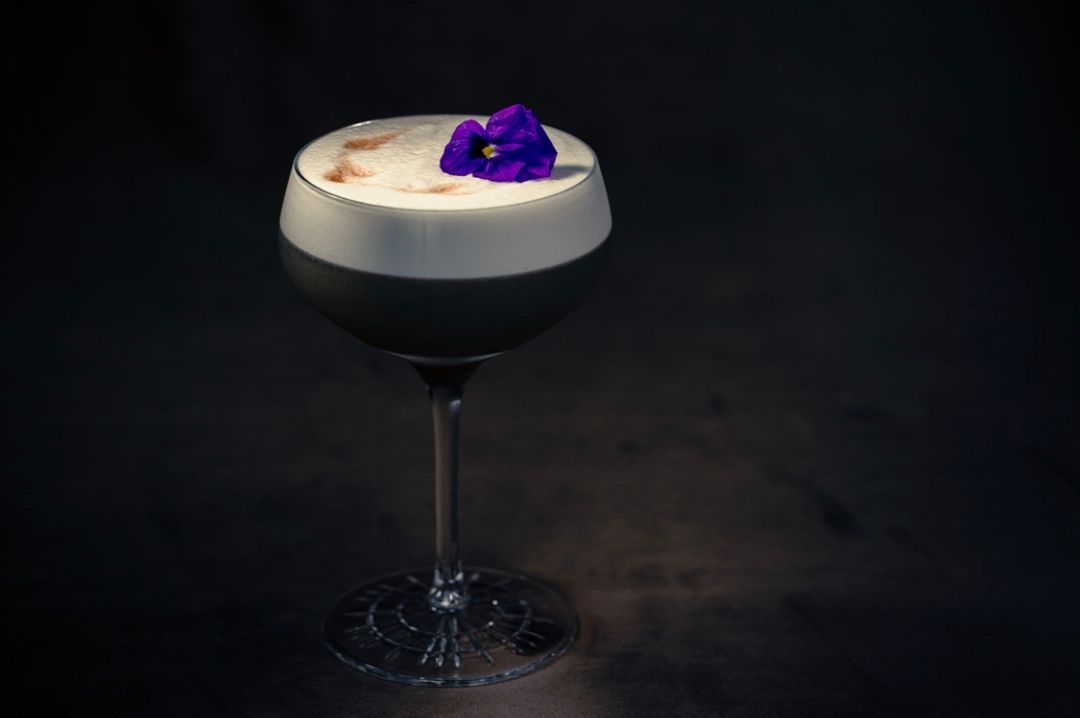 Ingredients:
30ml KXD Gin
15ml Massenez Creme De Peche
10ml Byrrh
20ml Lemon Juice
20ml Salted Honey Syrup
30ml Aquafibre
Method:
Add ingredients to the shaker with ice. Shake and strain into the other half of the shaker and discard the ice. Shake again (dry shake). Strain into a coupe. Add three bitter drops and run a toothpick through them to form a heart. Finish with the flower. Love yourself and your life.
Glass:
Serve in a Coupe
Garnish:
1 Edible flower + Bitter in a love heart pattern