The Dr Beak 'Southside' from Down South!
Lacey Bourne's award-winning Dr Beak/ New Zealand Premium Gin elevates this easy to make concoction.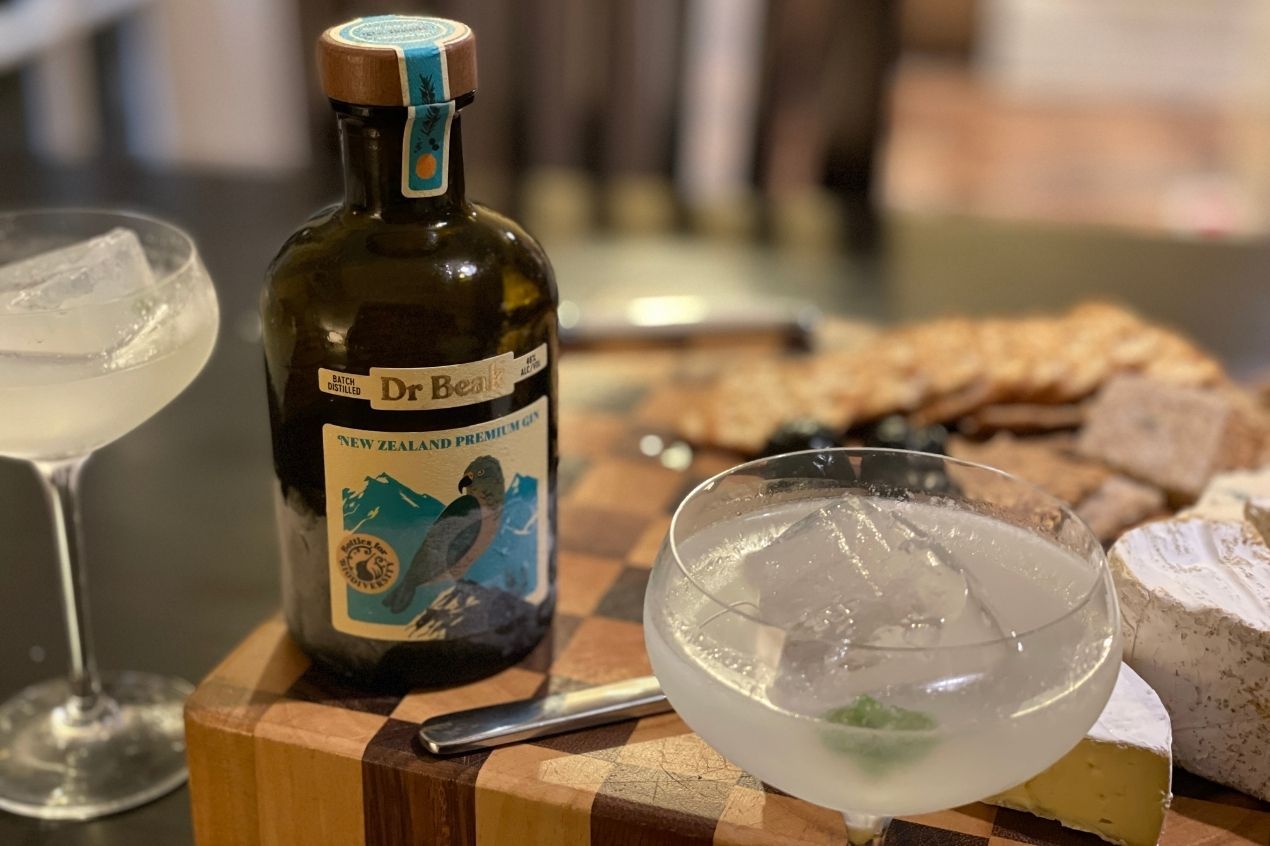 Martinborough's Elemental Distillers is the hunting ground for Lacey Bourne, the brains behind Dr Beak/ New Zealand Premium Gin. Receiving unwavering support from her husband Tim, Dr Beak was lovingly crafted and developed by Lacey Bourne as an answer to a question that stayed with her for almost a decade, 'what would she do upon growing up'. A Health Science graduate, Lacey has always been passionate about creating and growing and repurposing things.
When she was studying horticulture and wanted a new challenge, that's when the idea of making a gin came to her. While the thought of making a gin was coming along, she also understood that she could grow or source all her botanicals right in the country. Gin making was the perfect bridge between science and craft, and Lacey had a new idea to create. Her dedication and drive were rewarded at the 2021 London Spirits Competition with the Dr Beak/ New Zealand Premium Gin winning a silver medal with a score of 85 points.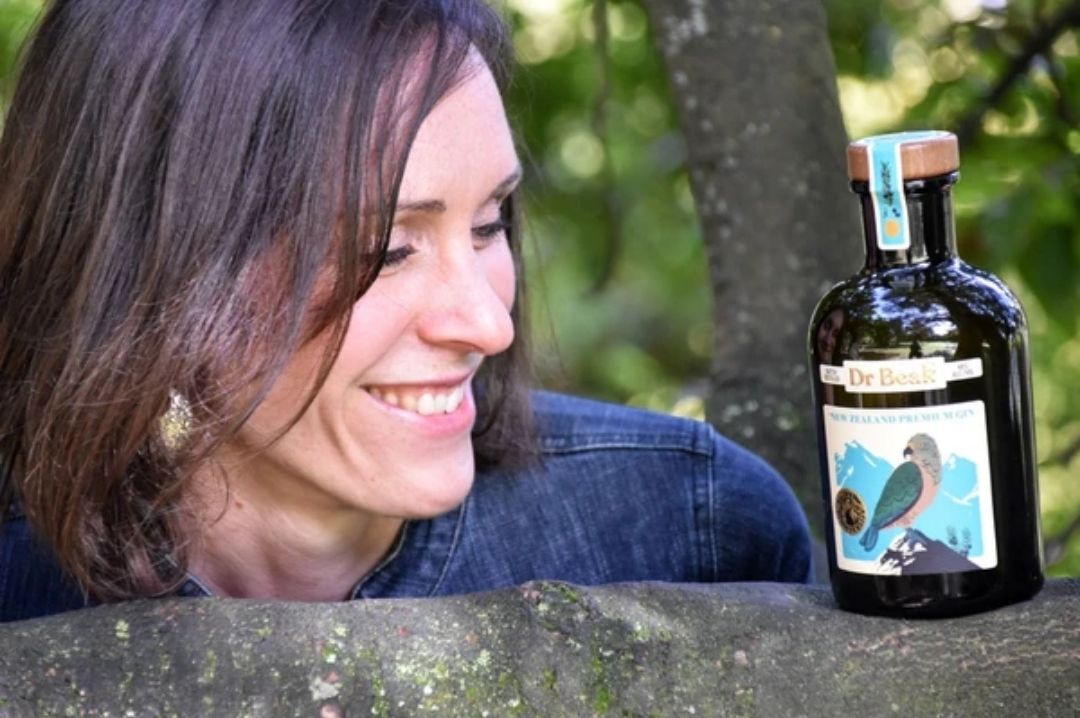 Lacey admiring her work, Source Website
The Dr Beak/ New Zealand Premium Gin was developed after an audacious journey of three years mixing several botanicals until the perfect mix was created. The gin has complex and earthy notes with lifted citrus and lavender brighten the palate. There is a touch of umami that rounds up the gin. Bold and cheeky like the Kea, the Dr Beak/ New Zealand Premium Gin contains 13 botanicals brought together from around the country.
Apart from juniper, there is organic chamomile, lime, coriander seed, rosemary, thyme, mint, bay leaf, wild horopito, orris root, lemon verbena, lavender and organic giant kelp. These botanicals are sourced from Canterbury & Wairarapa, Blenheim, Hawkes Bay, Martinborough, and Ohakune. The juniper is a Macedonian hand foraged. As good as the Dr Beak/ New Zealand Premium Gin is by itself, you can enjoy it as a part of the distillery's own concoction, the Dr Beak 'Southside'.
Dr Beak 'Southside'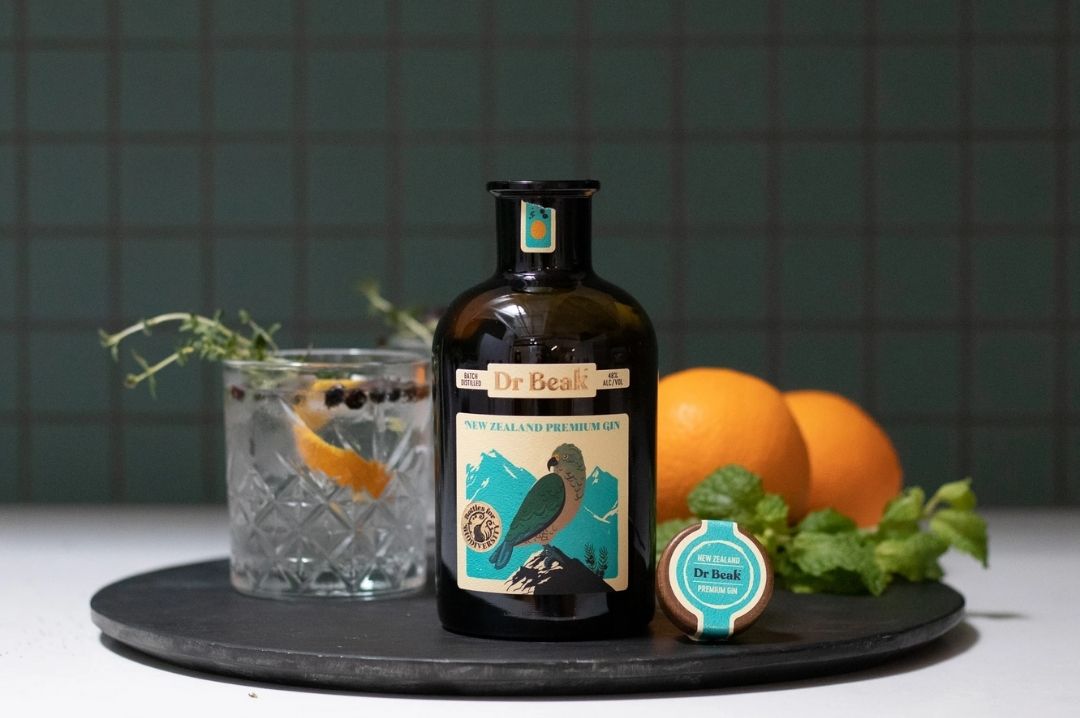 The Dr Beak/ New Zealand Premium Gin, Source Website
Ingredients:
45ml Dr Beak New Zealand Premium Gin
30ml lime juice
20ml sugar syrup
5 mint leaves + 1 for garnish
Method:
Combine ingredients in a cocktail shaker with ice. Shake vigorously, then strain into your preferred glass and garnish with a mint leaf.
The Dr Beak/ New Zealand Premium Gin is single shot distilled using a boutique copper pot still. Made in small batches, only locally grown, fully traceable, botanicals (outside of juniper) are used to create their bold, layered gins. The distillery has environmentalism at its core and always looks for ways of contributing to its biodiversity. To ensure this happens, Lacey and her team contribute a portion of profits to organisations in New Zealand that help protect the environment. You can shop their gins and also contribute towards Arise Spirits' environment conservation efforts.