The World's Hottest Bloody Mary
Shit the Bed Infused Vodka from renowned hot sauce brand Bunsters Worldwide is at the base of a spicy Bloody Mary version.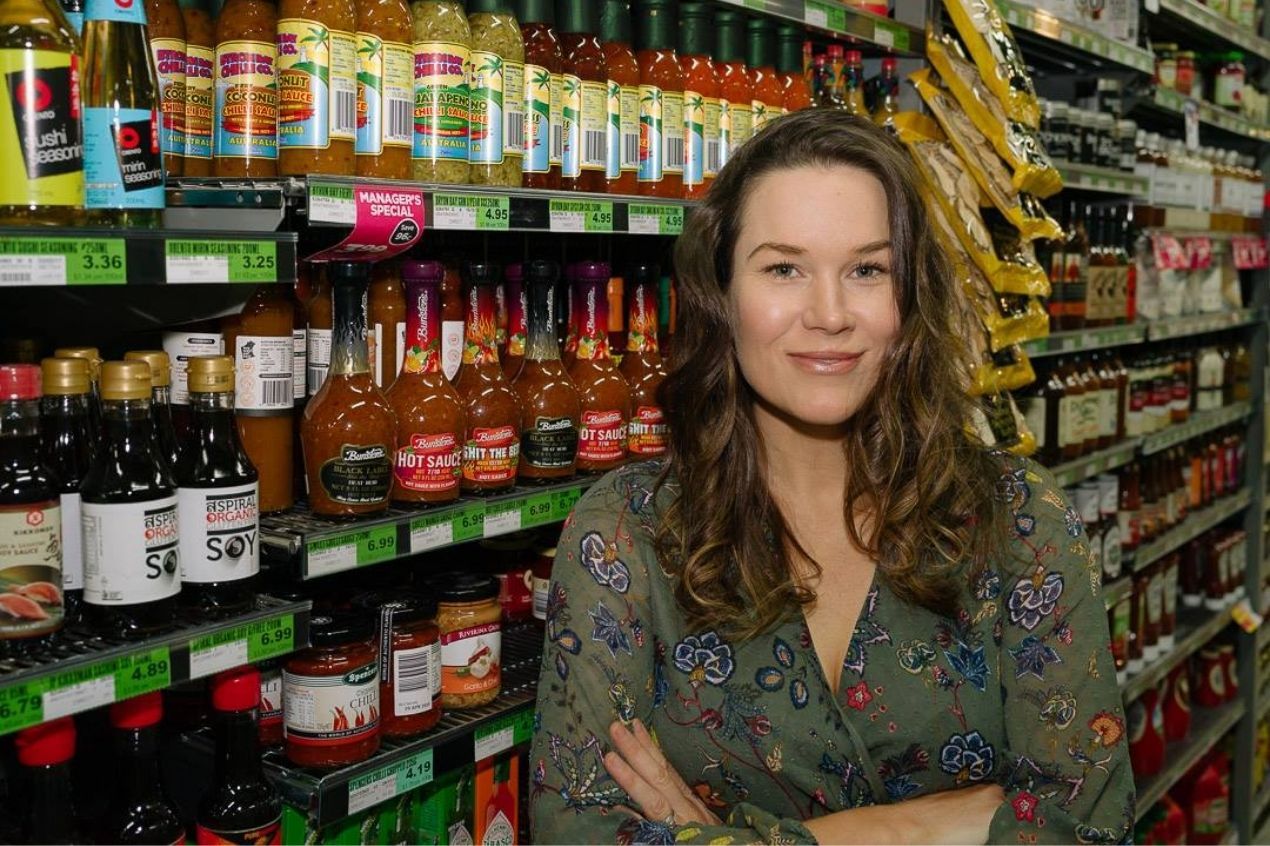 Renae Bunster, the creator of Bunsters Worldwide, while vacationing in Mexico, Belize, and Costa Rica, fell massively in love with their delicious fresh hot sauces. Upon returning to her home in Perth, she kept searching for similar products but nothing ever came close to the taste she experienced in South America. She decided she would make the hot sauces and as soon as she started handing them out, they were an instant success.
The business was thriving and the sauces she created were finding their way all across the Australian land. The brand quickly became a global success. When Covid struck, Renae was stuck at home, just like the rest of us. As she went through the lockdown, she was enjoying her share of Bloody Mary's. The drink made her think about how she could infuse vodka with her hot sauce and there it was, Shit The Bed Infused Vodka.
Just like her hot sauces, success followed Renae and Bunsters Worldwide with the vodka as well. At the 2021 London Spirits Competition, Shit The Bed Infused Vodka was awarded a silver medal. The London Spirits Competition is an annual spirit judging competition that judges spirits from all over the world on the basis of their quality, value, and packaging. Judged by the bar and industry experts from the United Kingdom, to be among the winners at the competition, a spirit has to impress the judges in a blind tasting.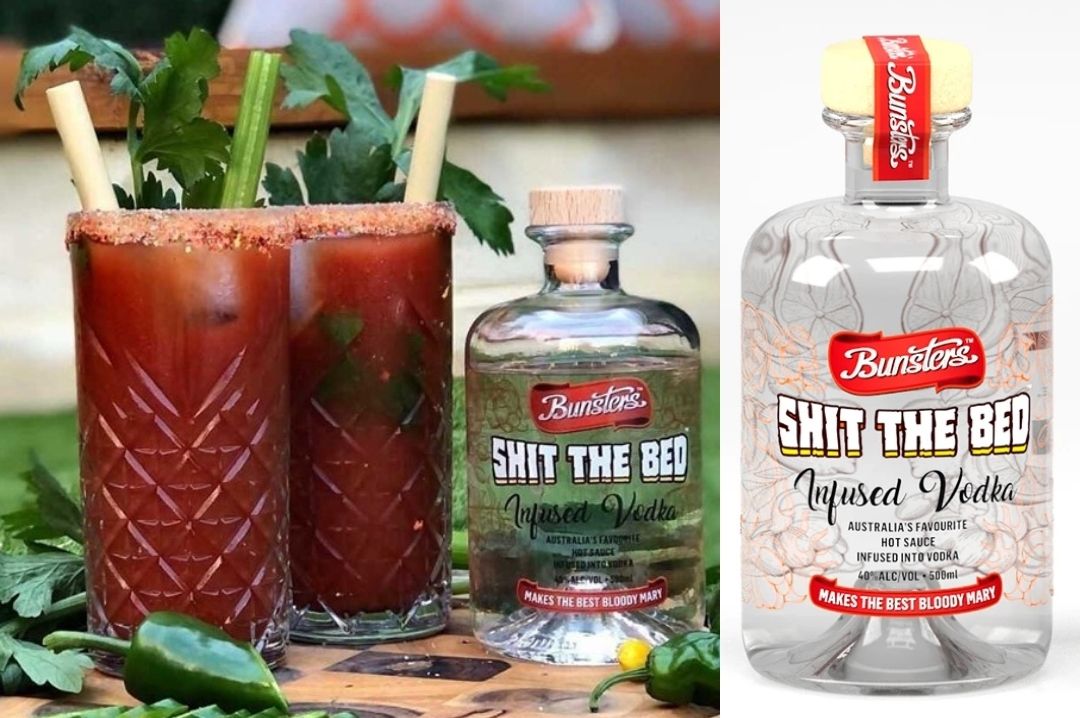 The Hottest Bloody Mary
Shit The Bed Infused Vodka is distilled with scorpion chillies, limes, oranges, coriander seeds and a few other flavours. There is a strong nose of chilli, horseradish and garlic. The mouthfeel grows from soft to savoury and ends on a peppery, spicy finish. The award-winning vodka is at the base of the very cocktail that inspired Renae to get into the spirits business, a Bloody Mary. Here's how you can stir a Bloody Mary featuring the Shit The Bed Infused Vodka.
Ingredients:
1 part Shit The Bed Infused Vodka
⅘ parts tomato juice
Garnish of celery
Method:
Add 1 part Shit The Bed Infused Vodka, 4/5 parts tomato juice in a shaker. Shake the mix over ice and serve with a garnish of celery in a salted rim glass.
A leading hot sauce seller on Amazon Australia, Renae Bunster with her vodka has shown that she can distill a spirit that can be equally well loved as her hot sauce range. Stir up a Bloody Mary and enjoy it with a dish that also features the Bunsters Hot Sauce. (Perhaps keep a bottle of water handy).
Header Image- Bunsters Hot Sauce, Source Facebook