Double it Up with Dark God Rum
Jack Jamieson's collaboration with Legendary Distillers brings two exquisite rum cocktails.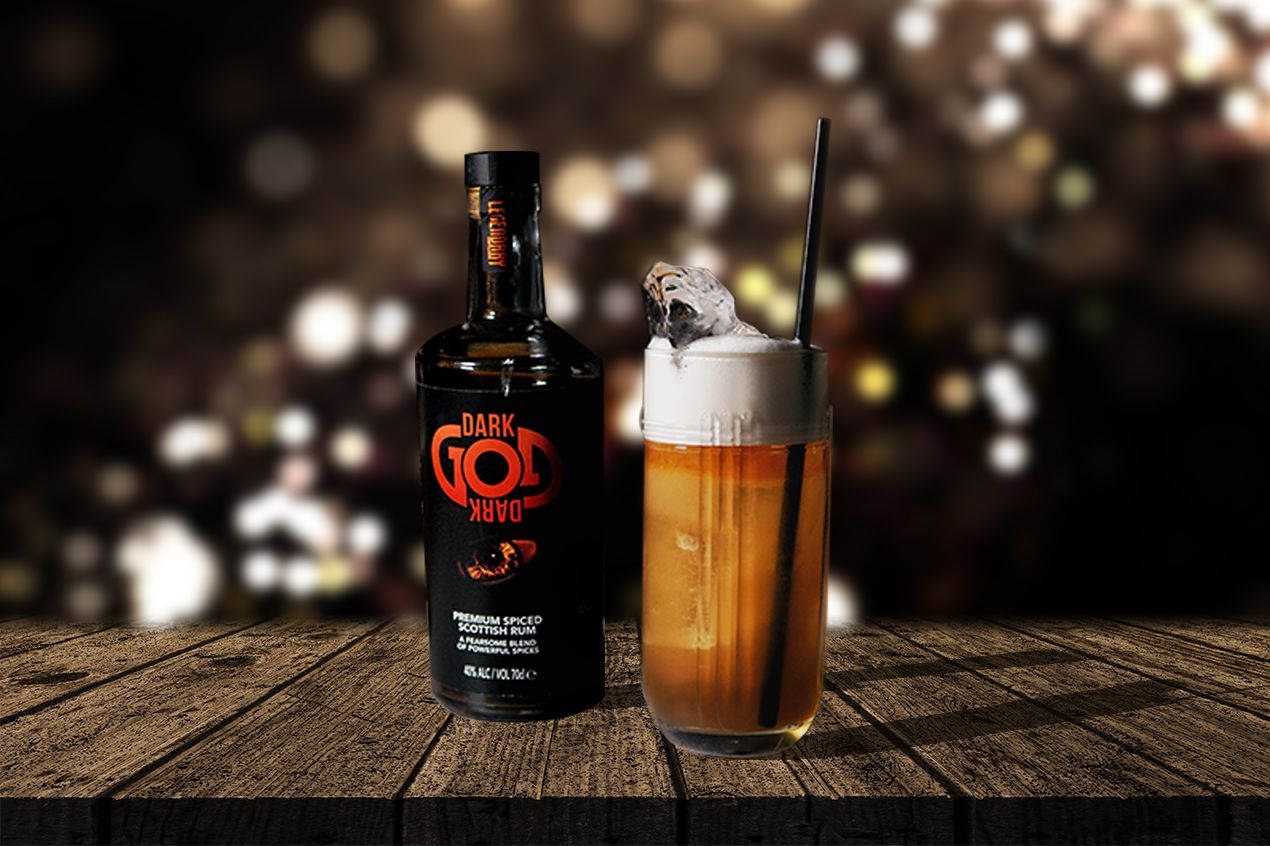 Two Intrepid Scottish booze hounds embarked on a journey through the jungles of Colombia in search of new experiences. As they discovered a myriad of delicious rums, akin to fine Scotch whisky in flavour and complexity, they decided to craft a rum that stands its ground. The Dark God as they say commanded them loud and hard to bring a rum that would be worthy of everyone's time. With this thought in mind, Legendary Distillers was born.
Upon their return home, they put their heads down and started working on the process of creating a rum that would make the gods happy. A rum that will punch you right in the taste buds and have you wanting more. At the 2021 London Spirits Competition, the Dark God Rum from Legendary Distillers took home a silver medal scoring 87 points.
The Dark God premium spiced rum is a rounded, dark and decadent rum with elements of fire, smoke and spice. It has an expressive sweetness on the nose with a hint of cloves, vanilla and caramel. Flavour is full and round with flavours like orange blossom and butterscotch leading you to a bright and zesty finish. The rum is a great base for many classic cocktails like the Old Fashioned or well-thought mixes like the Dark God & Coke or the Dark God and Stormy.
However, if you really want to enjoy the Dark God premium spiced rum as a part of a creative craft cocktail, you should go for the Tonka Tiki Tonga or the Dreich & Drizzly. Both of these cocktails have been made by Jack Jamieson, who you can follow on Instagram.
Tonka Tiki Tonga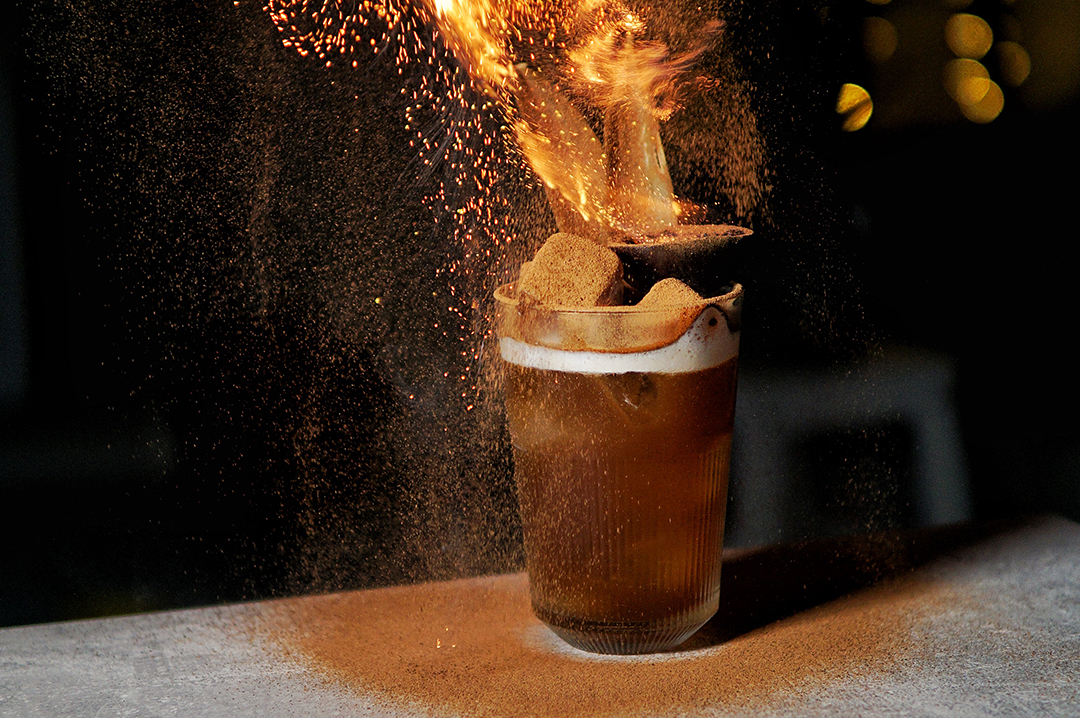 Ingredients:
50ml Dark God (buy it here)
30ml Espresso
30ml Ginger juice
20ml Ginger, Cacao & Tonka bean syrup*
3 dashes Cocoa bitters
Method:
Shake all over ice. Fill a passion fruit shell with high proof spirit and light. Shake over cinnamon powder to create fire.
Dreich and Drizzly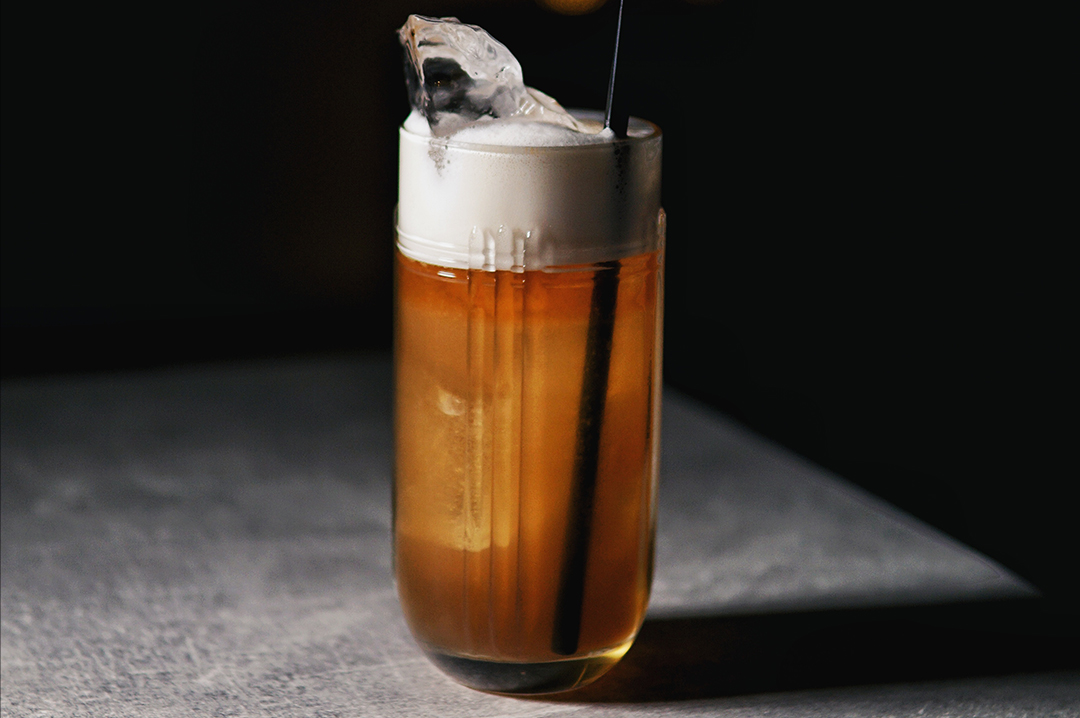 The cocktail named after the typical weather in the West of Scotland is a delightful treat.
Ingredients:
50ml Dark God
20ml Ginger & Cacao Demerara syrup*
25ml lime juice
25ml Ginger wine
Ginger beer
Egg whites (optional)
Method:
*Combine 200g Demerara sugar with 2 diced thumb pieces of ginger and
stir. Leave for 2 days and strain out.
Shake half the Dark God Rum with the other ingredients except ginger
beer and strain into a highball. Top up with ginger beer. Pour in the remaining Dark God to float.
Royal Horticultural Halls, London, The Lindley Hall, 80 Vincent Square, London SW1P 2PB, United Kingdom, United Kingdom
Register Now
Royal Horticultural Halls, London, The Lindley Hall, 80 Vincent Square, London SW1P 2PB, United Kingdom
Register Now