The journey of a Broken Heart
Joerg Henkenhaf, owner of Broken Heart Gin shares with us the journey of the brand, and some of his favourite cocktails to make with the gin.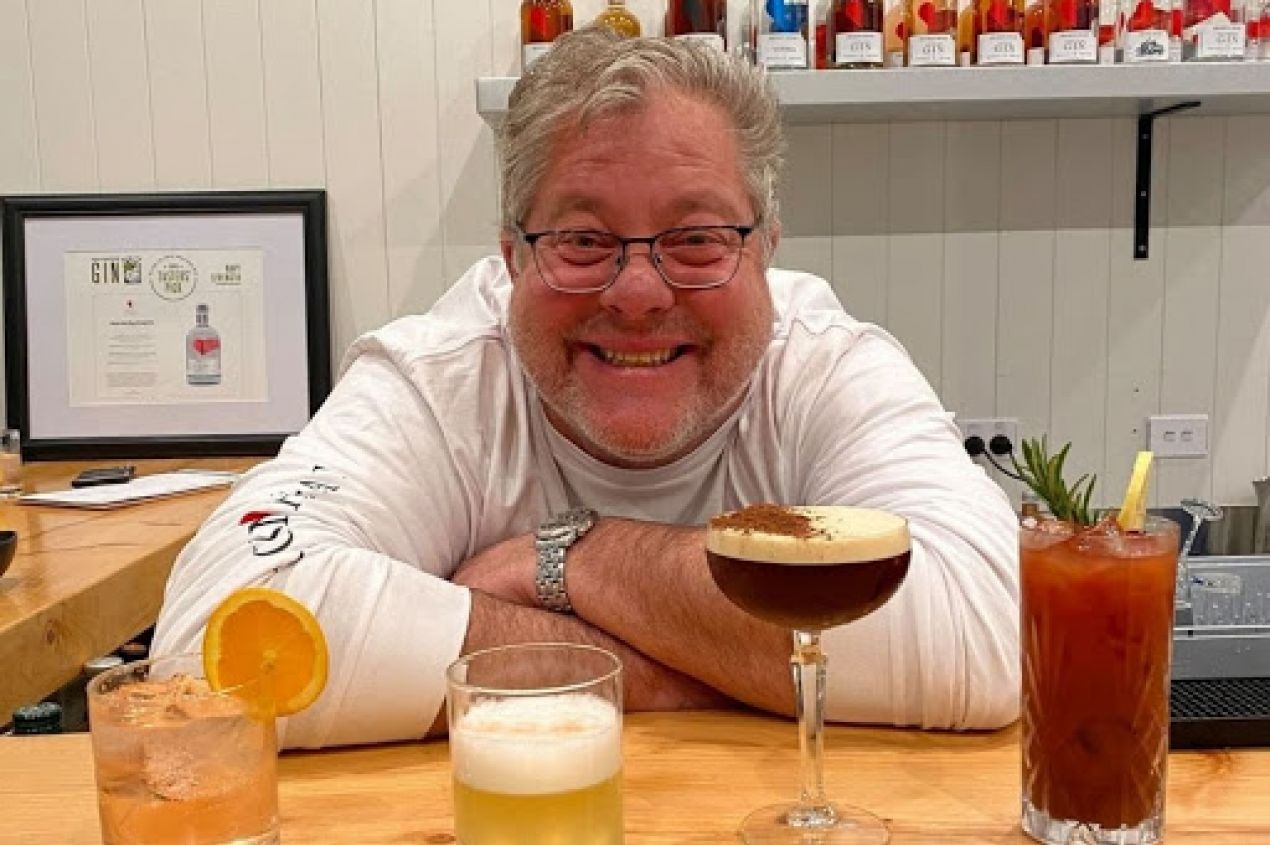 The story of Broken Heart Gin began with German natives living in New Zealand's Southern Alps - Joerg and Bernd - bonding on their passion for great spirits. At the time, Joerg was a pilot, and Bernd, an engineer. With both of them being philosophers and Master Distillers, Joerg and Bernd formed their friendship around a still and a passion for perfecting spirits of rare complexity and fine flavours.
Together, they created a beautiful gin with an intricate balance of eleven botanicals and a twist of orange. Unfortunately, Bernd fell gravely ill, and while he fought bravely, sadly he passed away. For Joerg, what once had felt like something that would go on forever, was now a broken heart.
As Joerg started healing, he realised that as much as a broken heart hurts, it's also a space to be filled with new beginnings and so he decided to share the superb gin with the world and to call it Broken Heart - as a tribute to hid friend Bernd.
Today, Broken Heart Spirits are home to Bernd & Joerg's award-winning gin, along with other spirits like rum, vodka, whisky, beer, and a Quince liqueur. At the 2021 London Spirits Competition, Broken Heart Spirits were awarded silver medals for three of their spirits, namely, Broken Heart Original Gin, Broken Heart Quince Gin, and Broken Heart Pinot Noir Gin.
Tell us a little bit about yourself
I'm Joerg Henkenhaf and I am originally from Karlsruhe, Germany. I have lived in New Zealand for 20 years and set up Broken Heart Spirits 9 years ago. I have 2 beautiful daughters, Anna and Lina, and 2 cats, Popcorn and Mocka. In my spare time, you will find me in the heart of the home brainstorming new creations and concoctions from jams and jellies to new gin flavours.
According to you, what makes a great spirit?
Simplicity.
What would be your typical day at work?
I am the main brain, creating ideas and the long-term vision for the company. I am continually driven by my passion for distilling - so I remain very hands-on in the day-to-day production of the Broken Heart Spirits range. However, you will also find me responding to emails, helping with marketing, and driving sales for the business.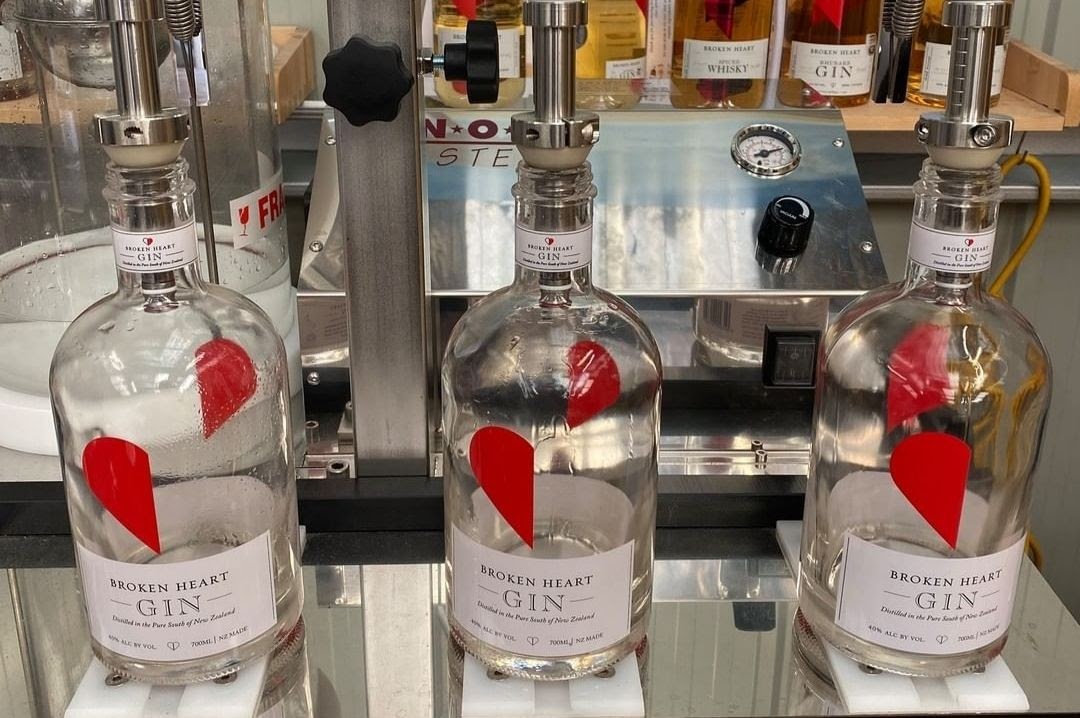 Broken Heart Gin
How often are you firing up the stills and how long does a batch take?
Each batch takes approximately 3 hours. Depending on orders and stock levels, we determine how often we need to distill each week, so this can really vary from day to day and week to week.
What excites you the most about your brand?
The worldwide recognition.
What spirits do you consider your flagship spirits and why?
Our Original Gin is our flagship product. The company was born from the love and passion for gin and finding the perfect recipe for the best 'everyday drinking' gin.
Are you working on something new right now? A new product maybe?
Yes but it's a secret! :)
Where can we find your products?
Our main New Zealand distribution is through our website www.brokenheartspirits.com and our national supplier Giesen. We also have an Australian distributor www.theginboutique.com.au.
What advice would you give to fellow distillers?
Believe in yourself and your product. This passion will shine through!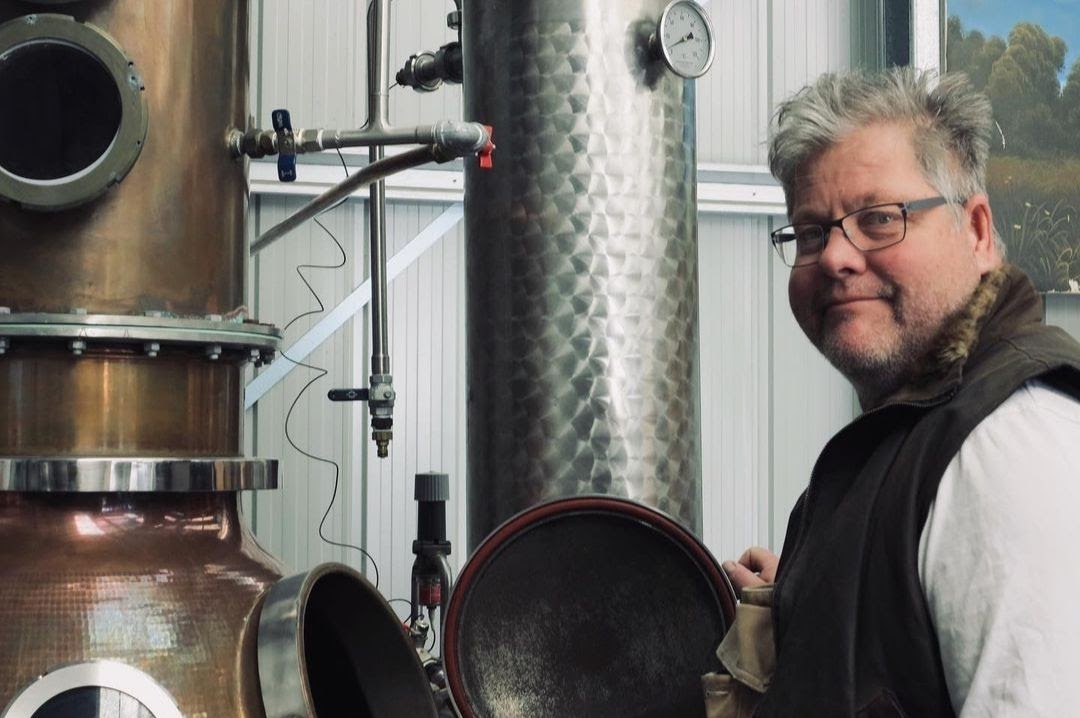 Joerg Henkenhaf, Founder/Owner, Broken Heart Spirits
Do you have a distillery tour/tasting room experience set in place? What can guests expect from it?
Broken Heart Gin Garden tasting room opened at the end of July 2021. Here we offer full tastings of our products either in the bar or in a private room for larger groups of up to 8 people.
What are some of the spirits you have on your personal shelf?
I have the entire Broken Heart range, along with Absinthe and Mount Edward Elderflower Vermouth to go in my Negroni.
What are some of your favorite cocktails made with Broken Heart Spirits?
Dark and Stormy - Broken Heart Spiced Rum, lime juice, ginger beer.
Southern 45 - Broken Heart Original Gin, Quartz Reef Brut, lemon juice.
Red Snapper - Our secret spice recipe, tomato juice, and Broken Heart Navy Strength Gin.
Lastly, what are you drinking right now?
I am partial to a Negroni in the evenings.